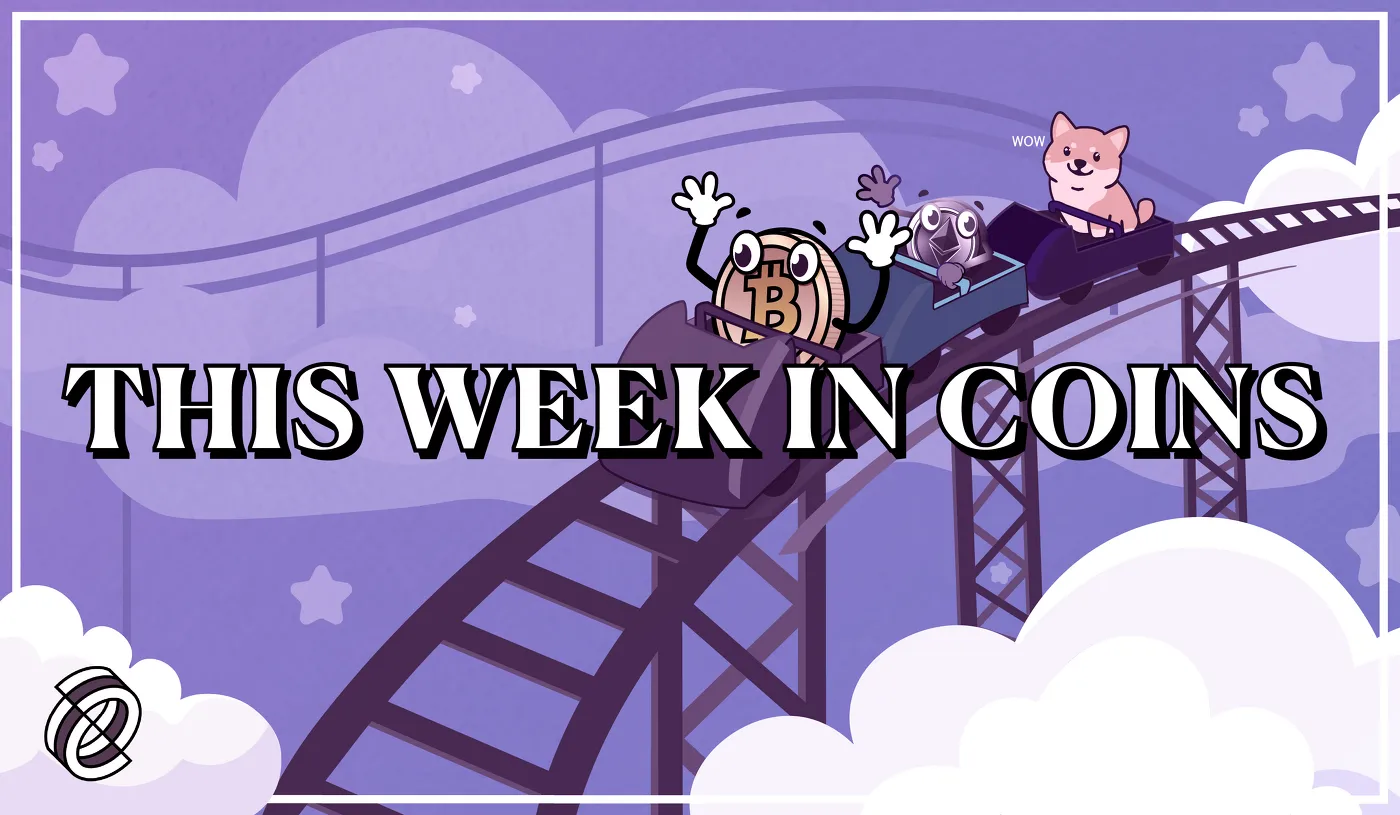 Bitcoin and Ethereum dipped on Friday, dashing hopes for the crypto market's fourth consecutive week of marketwide gains. But the coins are still off to a much better year in 2023 than they had in 2022.
As of Saturday morning, according to CoinGecko price data, Bitcoin (BTC) is flat over the past seven days and currently trades for $22,924. Researchers this week said that the end of the first day of Chinese New Year is an optimal time to open up long positions in crypto, because based on the last eight years, selling 10 days later nets an average profit of 9%. 
Ethereum (ETH) is down 5.2% for the week, trading at $1,571. Ethereum developers announced on Tuesday that they had made important progress towards the network's next scheduled upgrade, the much-anticipated Shanghai upgrade. Shanghai will let stakers finally withdraw their ETH (you need to stake 32 ETH or about $51k to start mining Ethereum) and any rewards that have accrued so far. 
Other names saw heathy gains. 
Aptos (APT) enjoyed a blistering rally of 56% and currently trades for $17.09. The token has been rallying hard all week. It's difficult to pinpoint just one reason, but a large part of the trading volume came from arbitrage trading in South Korea, where crypto is often priced as much as 50 cents higher on some exchanges. This discrepancy has already been dubbed the "kimchi premium" when it comes to Bitcoin and can be exploited by savvy traders to turn in small profits. (The kimchi premium is how Sam Bankman-Fried got started in crypto trading.)
When Aptos launched late last year, it crashed 40% and the project was widely panned for launching with obscure tokenomics, large token allocations (49%) for developers and private investors, and for promising speeds of up to 120,000 transactions per second (tps), but only managing 4 tps on launch. 
Axie Infinity (AXS), the native token for the eponymous blockchain-based video game, blew up 25% this week and gained of 22% on Monday alone after a token unlocked released 2% of the game's total supply onto the market. It's currently worth $11.44.
Other notable rallies by leading cryptocurrencies this week included Avalanche (AVAX), which blew up 16% to $20.29, OKB, which rose 13% to $38.25, and Polygon (MATIC), up 8.5% to $1.11.
Crypto on the regulatory agenda
This week, regulators in the U.S. and Europe signaled that they're continuing to keep cryptocurrencies on their to-do list. On Monday, the New York Department of Financial Services published a new set of guidelines advising crypto companies on storage, use and other responsible and compliance-friendly practices when holding digital assets for clients.
On Tuesday, European Union lawmakers passed requirements for banks to disclose if they are dealing with cryptocurrencies. The proposals also allegedly include rules requiring crypto-friendly banks to hold more capital in order to offset potential crypto losses, however, the regulatory package still needs to be approved by EU finance ministers and European parliament. 
On Thursday, French regulators softened their approach to crypto licensing in the country and voted through an amendment allowing crypto companies to continue operating without a license until the European Union's landmark crypto regulations are brought into force. The bloc's landmark Markets in Crypto Assets (MiCA) bill is a unified regulatory framework that, if passed, will be applied to crypto across the Union. Voting will happen in April and if passed, the rules will then take another 18 months to be enforced.
Finally, crypto friendly Republican senator Ted Cruz continued his push to get Bitcoin on Capitol Hill. On Wednesday he issued a new directive encouraging operations managers at the House of Representatives and the Senate to work with people that accept crypto. Cruz's proposal envisions vending machines and gift shops as places for crypto-savvy Washington folk to spend their hard earned BTC.