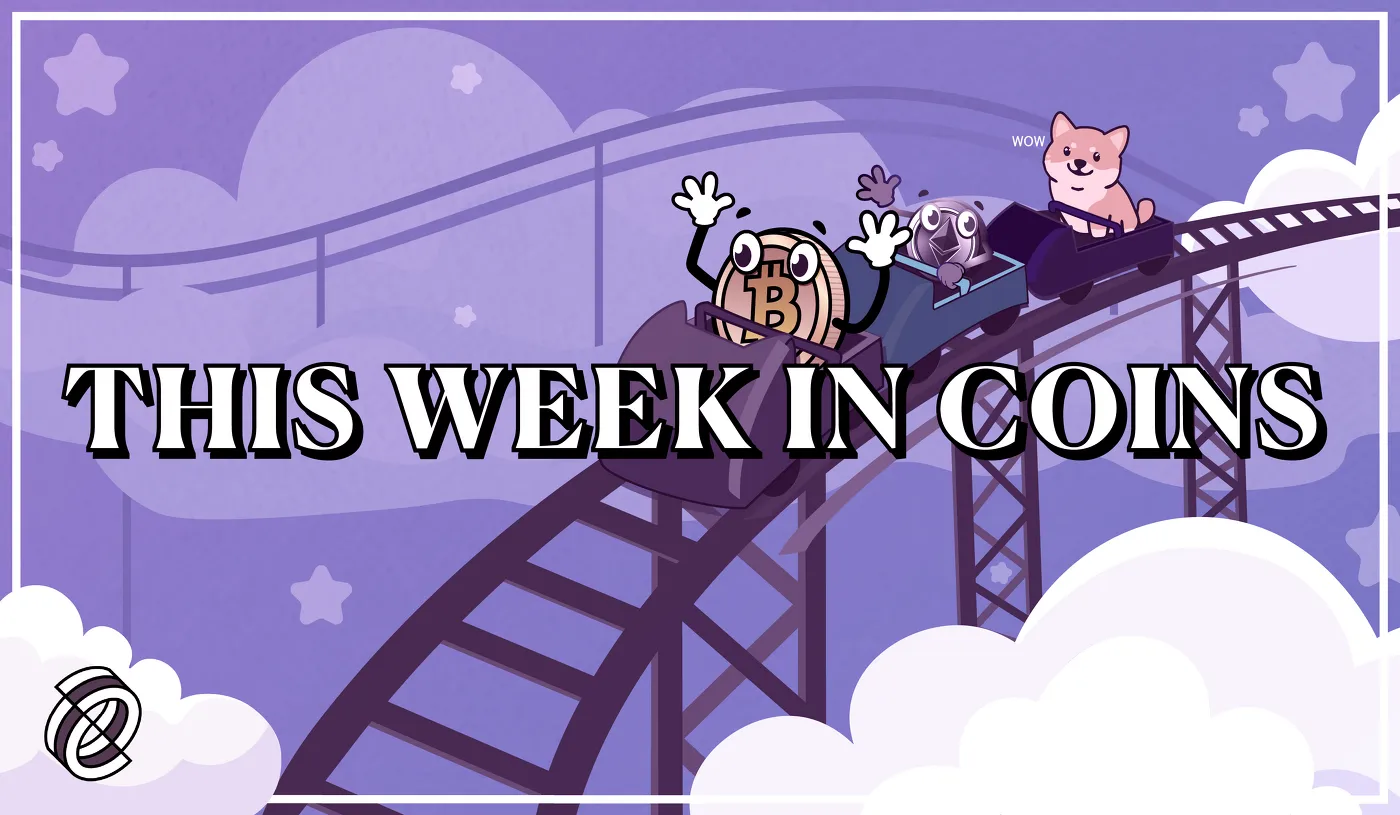 Knock on wood, but it's two weeks into 2023, and crypto's green shoots haven't been clipped yet. 
None of crypto's top 20 coins posted substantial losses this week. Bitcoin (BTC) and Ethereum (ETH) flew higher on encouraging signs that U.S. inflation slowed in December.
BTC pushed past $19,000 on Thursday for the first time since just before the collapse of FTX in early November, thanks to news from the Bureau of Labor and Statistics that inflation had slowed to 6.5% for December, down from 7.1% the previous month. Markets (stocks as well as crypto) clearly took those trends to imply that the Federal Reserve may soon slow its relentless escalation of interest rates to combat rising prices.
On Friday evening, BTC continued its rally, crossing the $20,000 mark and erasing its FTX-prompted loses. It's up 23% in the last week to $20,899 at the time of writing, according to data from CoinGecko.
ETH saw similar gains, rising steadily beginning Wednesday on inflation reports. The world's second-largest cryptocurrency rose an encouraging 21% over the course of the week, crossing the $1,400 mark Thursday and sitting at $1,538 on Saturday morning. ETH hadn't seen such highs since November 8, when FTX cratered and brought the crypto market down with it.
Stocks fared similarly, with the S&P 500 and Nasdaq both posting their best weekly performances since November.
While crypto traders certainly welcomed riding Wall Street's wave, others advised caution. 
"It is a worrying trend to see Bitcoin moving in lockstep with traditional financial indicators and stock markets," Laguna Labs CEO Stefan Rust told Decrypt earlier in the week. "As we know, Bitcoin was founded to be an alternative financial system to Wall Street, and it feels as though we may be losing our way." 
Meanwhile, the biggest winners of the week soared on crypto-specific news that was independent of macroeconomic trends. 
AVAX, the native token of the Avalanche blockchain, skyrocketed a whopping 29% on Wednesday alone, off news that its developer Ava Labs will soon offer crypto infrastructure through a partnership with Amazon Web Services. The development will see Amazon use its dominant position to help encourage adoption of Avalanche across the public and private sectors. AVAX ended the week up 44% as of Saturday morning.
Lido, the liquid staking protocol, saw similarly remarkable gains this week for Lid, off encouraging developments on the Ethereum network.
Since the Ethereum merge transitioned Ethereum to a proof-of-stake system in September, network participants have been able to earn newly minted ETH as a reward for staking pre-existing ETH with the network. Lido is a leading service that allows users to pool their ETH and stake it to earn more; over $7 billion worth of ETH has been staked through the project. 
But these users have not yet been able to withdraw their staked ETH. That capability will come with Shanghai, an upgrade to the Ethereum network that looks right on track for a March launch. With Ethereum's core developers reporting no issues with the update's rollout, LDO soared 41% this week.
And then there's Solana. After a brutal stretch to end the year due to its close ties to the FTX ecosystem and Sam Bankman-Fried, SOL is on a comeback ride: it has soared 65% over the past seven days to $22.54 as of Saturday morning.