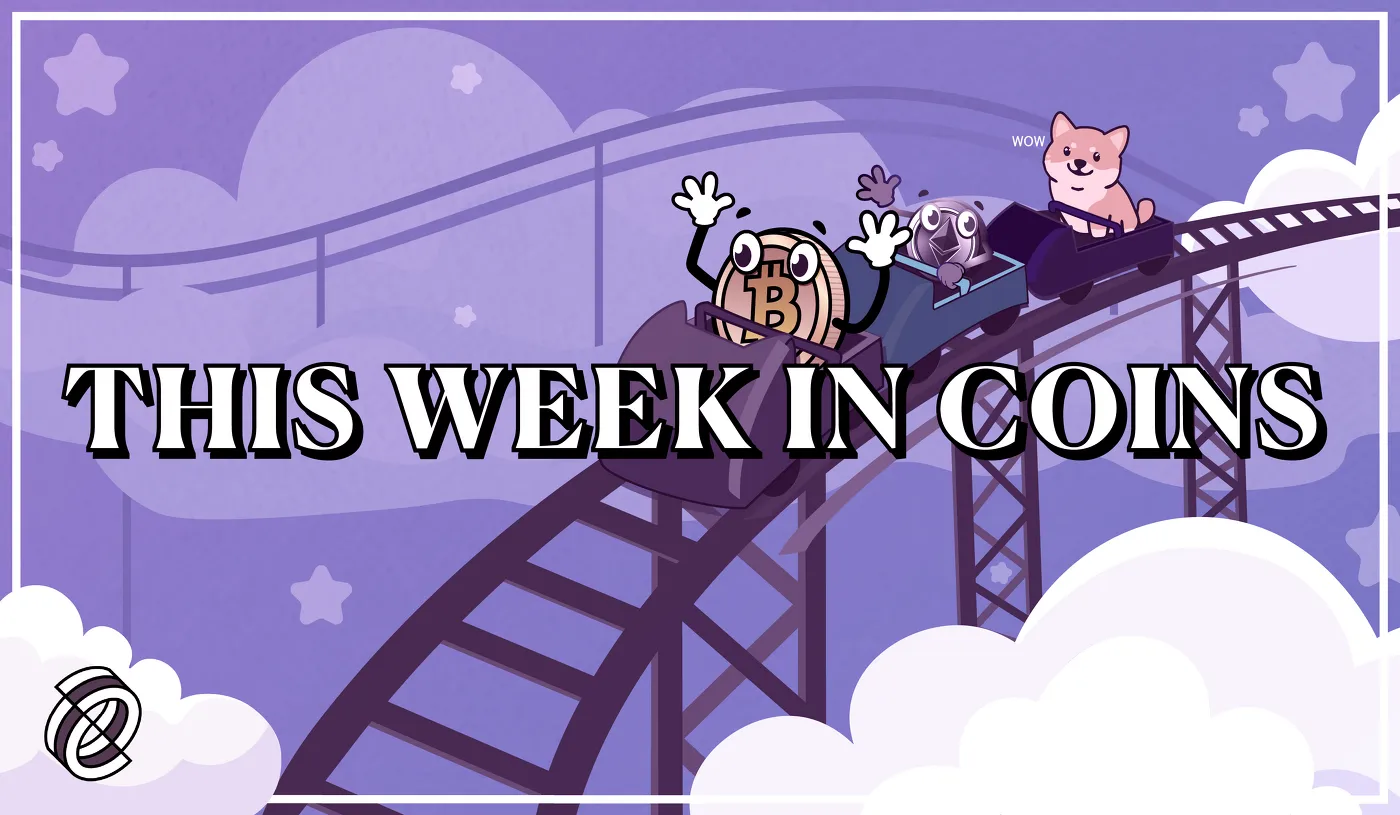 The top two cryptocurrencies remain practically unchanged since last weekend to close out 2022, a brutal year overall for coin prices.
Bitcoin (BTC) and Ethereum (ETH) both fell 1.5% over the last seven days, with the former changing hands at $16,557 and the latter worth about $1,192 at the time of writing, according to CoinMarketCap data.
The Bitcoin network started the week with a handicap after several leading U.S. miners suspended operations due to extreme weather. Bitcoin's hash rate—a mark of the computing power of the network—dropped nearly 40% and bottomed out at 156.36 EH/s. It has since recovered to 247.87 EH/s. 
It was a very different story for Solana. SOL faced the heaviest losses this week of the top twenty coins by market cap, depreciating 17% to trade at $9.78 at the start of the weekend. Solana has now hit a two-year low and is struggling to stay above the $10 support level. 
The long sell-off began early last month, back when Solana was posting highs of nearly quadruple its current value. As FTX collapsed, so did faith in Solana; the network was heavily backed by FTX and sibling company Alameda Research, and by their CEO, Sam Bankman-Fried. 
Dogecoin (DOGE), the top-performing memecoin of the year, posted the second-heaviest losses among the top twenty. It shed around 11% and currently trades at $0.068588. 
Dogecoin first started spiraling this week amid contentious rumors the network will follow Ethereum and transition from a proof-of-work (PoW) consensus mechanism to proof-of-stake (PoS). Dogecoin's core developers deny the move is imminent, although principal engineer Michi Lumin said there is a plan in the pipeline to present a PoS proposal to the community. 
Elsewhere, major losses were posted this week by Toncoin (TON), down 11% to $2.11, Avalanche, which fell 8% to $10.93, and Chainlink (LINK) dropped 8.5% to trade at $5.49.
Only one top-thirty cryptocurrency rallied big this week: OKB blew up 15.4% and currently trades at $25.22.
Japan, China, and Turkey make moves
As western media continued to feast on the unraveling of the FTX saga, three important economies made tentative steps towards crypto this week. 
Japan's Financial Services Agency (FCA) on Monday released a draft of regulatory guidelines on the acceptance of foreign-issued stablecoins. The guidelines follow the Japanese parliament's landmark law, passed back in June, which legally classified stablecoins as digital money as long as they are sufficiently backed and redeemable. The new framework comes into force in 2023.
Meanwhile, China's first national-compliant crypto trading platform will be unveiled on New Year's Day, Chinese media reported on Tuesday, with an official launch ceremony held in Beijing. 
The "China Digital Asset Trading Platform" runs on a blockchain called the "China Cultural Protection Chain" and is developed by the government-backed China Technology Exchange, China Cultural Relics Exchange Center, and a private corporation called the Huaban Digital Copyright Service Center. 
Finally, on Thursday Turkey's central bank announced that it has finished the first set of tests for a digital lira. More tests will be run in Q1 next year and a report will follow with the central bank's evaluation. 
Even after a brutal year for crypto prices, nation states are eyeing crypto trading, stablecoins, and government cryptocurrencies.