One of the greatest challenges facing the booming digital fashion space—loosely defined as designers and programmers working to dress the virtual avatars that will come to populate the still-nascent metaverse—has been balancing the priorities of both fashion veterans and Web3 pioneers. 
Some of the most popular metaverse platforms, like Decentraland and The Sandbox, have gained substantial traction in Web3 circles due to the fact that they operate on a "permissionless" structure: digital assets—like a virtual dress, for example—can flow freely in and out of them.
These same platforms, however, also tend to be built in extremely simplistic 3D styles—something that limits their utility as showcases for fashion. "The reality is, a lot of brands don't really look at The Sandbox—or any voxelated environment—as being conducive to fashion," Richard Hobbs, CEO of digital fashion platform BNV, told Decrypt in a video interview.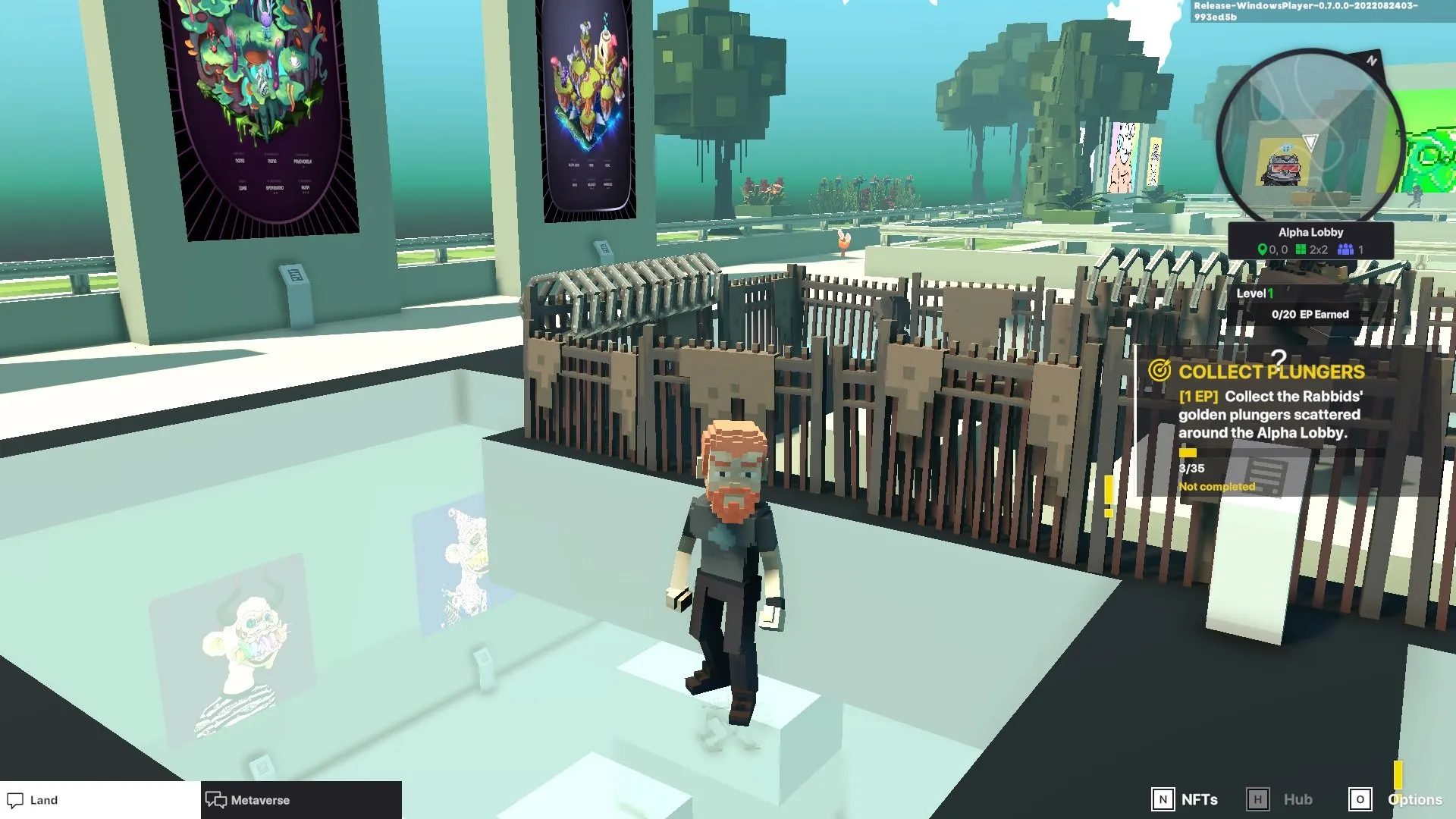 Hobbs believes that BNV—which, in addition to creating digital fashion pieces, also serves as a conduit between traditional fashion brands and design tools for the metaverse—could solve this dilemma. In the next month, the company plans to roll out a beta version of its own metaverse platform, BNV World, which will be specifically tailored to showcasing complex and intricate digital fashion pieces for citizens of the metaverse.
BNV World will allow visitors to showcase fashion pieces from a myriad of designers in ultra-realistic 3D, and will feature a platform-exclusive marketplace for BNV products. There will also be virtual spaces and stages designed for events and digital fashion collection launches. Certain areas of the platform will be token-gated, offering NFT holders "different levels of accessibility and wearability."
Hobbs is confident that creating a virtual space that is first and foremost intended to cater to the visual demands of digital fashion will allow creators to "be a lot more creative and experimental with how fashion can look and be interpreted in the metaverse."
Improbable, unreal worlds
BNV World is part of a wave of more realistic metaverse platforms set to launch in the coming months; Bored Ape Yacht Club's metaverse Otherside uses Improbable's M2 engine, which allows for improved graphical fidelity. Hobbs, meanwhile, is excited by the possibilities offered by Unreal Engine, the lifelike graphics software tool from Fornite creator Epic Games.
"Those experiences, those metaverses, which are being built or dreamed of being built using Unreal, are the ones where I think you'll get the most traction with fashion brands," he said. "You can use the power of Unreal to show material physics in a way that's different. [Before], there was no movement in the materials, they were literally rigged to the avatar, and that was it."
Luxury fashion brands have begun experimenting with presences in the metaverse, although the fruits of those endeavors have yet to truly materialize.
In February, Gucci purchased an undisclosed amount of virtual land in The Sandbox, upon which it will build themed spaces and sell digital fashion items. French ultra-luxury fashion house Balmain is currently developing a metaverse ecosystem designed to lure its exclusive clientele with tiered, immersive experiences. Balmain has not yet disclosed which metaverse platform it plans to build in.