The Province of Mendoza in Argentina now supports stablecoins as an option for tax payments, the region's government announced Saturday.
The Mendoza Tax Administration (ATM) is giving its roughly two million residents more online payment options for their taxes in an effort to move toward "modernization and innovation," according to the government website.
In an 11-page document outlining the new crypto payment process, Tether's USDT and MakerDAO's DAI stablecoins are shown as two cryptocurrency payment options. 
Taxpayers can use their Binance, Ripio, Buenbit, Bitso, Lemon, or Bybit crypto wallets, to name a few. The ATM's site will generate a QR code for users to scan with their crypto wallets after filling out preliminary information. 
Upon receiving the stablecoins, the ATM will convert the US-tethered stablecoins into pesos for processing and provide payers with a receipt of the transaction.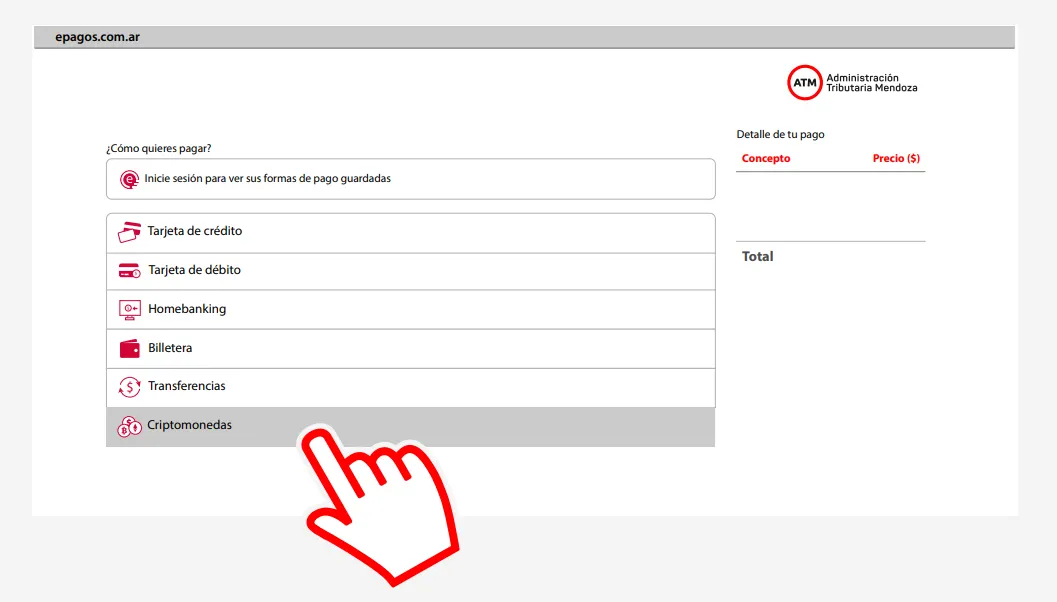 Mendoza province is located in western Argentina, south of San Juan and east of the republic of Chile. It is the fourth most populated province of the country, with over 1.7 million inhabitants.
Argentina—a nation with a history of state bankruptcies and severe inflation—is no stranger to crypto. With a 64% inflation rate year-over-year as of August, it may not be surprising that the Mendoza government sees value in giving residents the ability to use cryptocurrency that's being touted by some as a hedge against inflation.
With US-backed stablecoins tied to the US Dollar, America's 8.5% inflation rate may be a more appealing option for many.
In fact, enough Argentinian crypto traders have used crypto to swap their pesos for US Dollars that its federal government has enacted restrictions against the activity. Last month, Argentina's central bank said that anyone buying cryptocurrency would be barred from accessing the country's currency exchange market, supposedly in an effort to curb USD conversions.
While Argentina's President previously said he was open to adopting Bitcoin as legal tender, the country's relationship with crypto is complicated. Earlier this year, Argentina added cryptocurrencies to its anti-money laundering regulatory regime, requiring crypto exchanges and firms to report additional information to the government. 
As Argentina's federal government takes steps to regulate crypto, it appears provincial entities—like that in Mendoza—are looking toward crypto adoption.