Tokens underpinning the popular "move-to-earn" crypto app Stepn have plummeted following news that the game would be blocked for users in Mainland China.
"If users in mainland China are found, STEPN will stop providing GPS to their accounts at 24:00 on July 15, 2022 (UTC+8) according to the terms of use. and IP location services," reads a translation from the game's Twitter account, adding, "We apologize for the inconvenience and thank you for your understanding! STEPN has not engaged in any business in mainland China since its establishment and has not provided download channels."
The associated tokens, Green Satoshi Token (GST) and the STEPN token (GMT), immediately dropped double-digits following Thursday's announcement.
GST fell from roughly $2.08 to $1.53, marking a drop of more than 26%. The token has since recovered and is now trading hands at $1.86, according to CoinMarketCap. The GMT token fell sharply, too, dropping from $1.24 to $0.83. It, too, has regained some lost grain and is now worth $1.05.
Despite the minor recovery, both tokens are still miles off of their all-time highs hit at the end of April, when they were worth $9.03 and $4.11, respectively. 
The two tokens, as well as non-fungible tokens (NFTs) of different shoes, work in tandem within the Stepn crypto game.
Users can download the app and purchase NFTs of different sneakers for the game. Once purchased, users can open the app whenever they are on a walk or going for a run to earn GST tokens based on the NFT sneakers the user is holding and how fast or how far the player walks or runs. Users can also earn GST for lending their NFT sneakers to other players.
The GST token can then be used to upgrade or repair the NFT sneakers.
The GMT token can also be earned for playing the game, but it also allows holders to gain access to different activities and change the name of their sneakers, among other benefits.
Stepn, China and crypto
This isn't the first time China has been a thorn in the crypto industry's side.
In what has been a years-long crackdown on crypto, China again declared all crypto transactions illegal in September 2021. Then, in February this year, the country promised heavy enforcement of this mandate with fines and jail sentences.
This led to a dip in Bitcoin's hashrate, with miners leaving the country for more accommodating jurisdictions, notably the United States and Kazakhstan, among others. New research later indicated, however, that many of these miners had simply gone underground, adapting to the ban by using proxy services to hide their activity.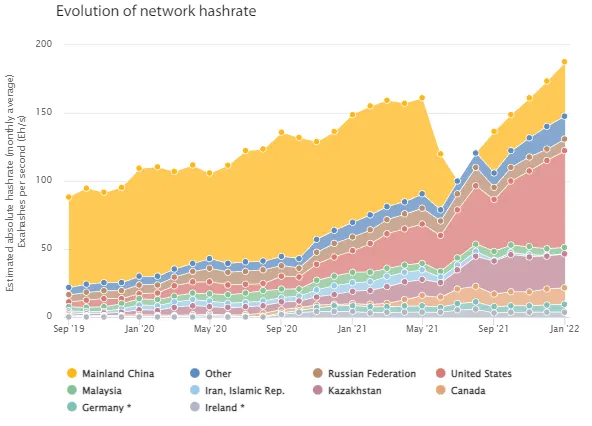 As for Stepn, it's unclear whether they faced pressure from the Chinese government amid the crypto game's growing popularity.
"Right from the start, we've always complied with local regulations in China, and this was a part of a long-term strategy. We want to be a sustainable long-term project," Stepn CMO Shiti Manghani told Decrypt Editor-in-Chief Dan Roberts on a live CoinMarketCap panel on Friday.
"As part of that, we need to implement GPS technology for anti-cheating," she said. "And the rules and regulations in China are different with regards to GPS supervision, so we're not the only one. Nike just removed their Nike Run Club app. We have to comply with local regulations, and that is going to be our stance going forward with any country. Web3 does not have borders, but unfortunately, policies do." Manghani added that Stepn sees regulations "not as hurdles, but as a route to mass adoption."
Yawn Rong, one of the cofounders of Stepn, told the South China Morning Post in April that the game has been gaining traction in Japan and the United States.
Editor's note: This article was updated after publication to include comments from Stepn CMO Shiti Manghani.