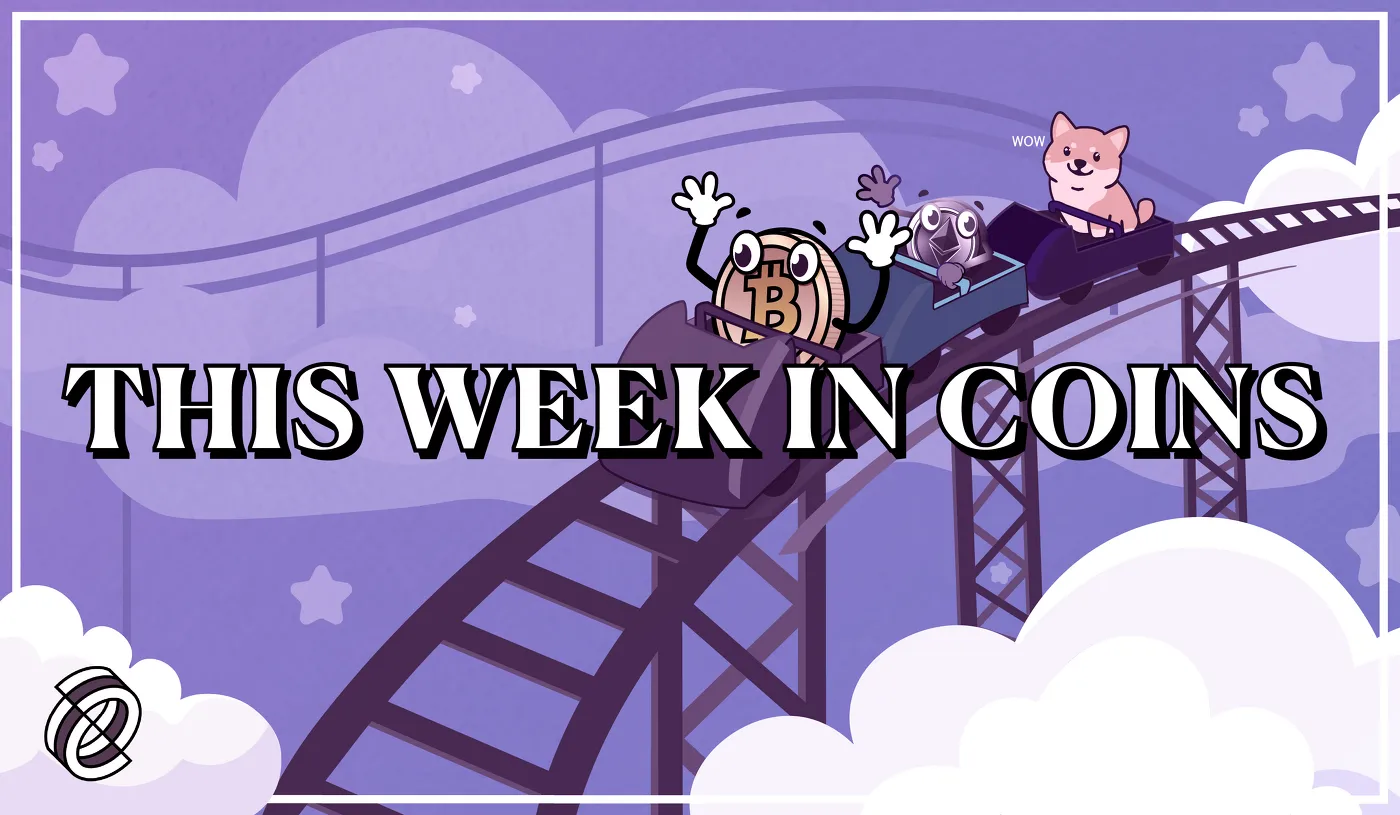 A cursory glance at the Decrypt home page this week would have been enough to see that the global crypto industry is a hive of panic.
Crypto's craziest week saw some $200 billion of total market capitalization evaporate between Wednesday and Thursday, while industry leaders Bitcoin and Ethereum crashed to lows not seen since 2020, putting institutional whales like Elon Musk and Michael Saylor back underwater. What's more, according to analysts at Huobi, we haven't reached the bottom.
Terra's leading cryptocurrency LUNA—last week one of the top 10 in the world—fell to zero. LUNA posted an all-time high of $118.19 only last month, and it's now trading for a fraction of a penny.
LUNA's demise was driven by the collapse of Terra's other leading coin, the greenback-pegged UST, which bottomed out at 13 cents on Friday, according to CoinMarketCap. It rose slightly today to 19 cents, as of this writing.
The week's numbers
It's now the sixth consecutive week of market decline as virtually every top 100 cryptocurrency by market capitalization starts the weekend down by double-digit percentages. Bitcoin is down 20% from last week, trading at $28,809, and Ethereum fell by 27% to $1,968.
Among the week's biggest losers: Cosmos sank 43% to $9.68, Algorand dropped 43% to $.42, NEAR Protocol fell 43% to $6.05, Polygon fell 40% to $.62, and Avalanche plummeted 48% to $29.83.
The only top 100 coin that gained this week was Maker, the 42nd biggest cryptocurrency by market cap at $1.4 billion, which rose 7.1% to $1,419. 
The week's news
Aside from Terra's meltdown, the news cycle carried on much as the last few months, albeit with heightened talk of stablecoin regulation.
On Monday, Instagram announced it's testing NFT connectivity with a handful of U.S.-based collectors and creators. The pilot allows testers to link crypto wallets to their accounts and display verified collectibles. Parent company Meta also said Facebook NFT support is expected soon.
Economist and former no-coiner Nouriel Roubini has begun working on an inflation-proof dollar-pegged stablecoin, according to a Bloomberg report on Monday. Roubini's Atlas Capital has tapped Andreessen Horowitz-backed Web3 developer Mysten Labs to develop tech for the "United Sovereign Governance Gold Optimized Dollar." The project is a total about-turn for Roubini, who in 2018 delivered a 37-page speech calling crypto the "Mother of All Scams."
Also on Monday, Salvadoran dictator Nayyib Bukele purchased 500 BTC at around $15.3 million. This took the total number of El Salvador's Bitcoin stash to 2,300, or around $66 million—currently $6.25 million (9%) shy of its value when Decrypt reported the purchase. In total, Bukele is $37 million in the hole today.
On Tuesday, Treasury Secretary Janet Yellen highlighted Terra's collapse as an example of why stablecoins need to be imminently regulated. On Thursday, Yellen mentioned crypto again, this time to say that the industry's $1.23 trillion market cap poses no systemic risk to the U.S. financial system, and by extension, neither do stablecoins, "but they're growing very rapidly and present the same kind of risks we've known for centuries from bank runs."
Securities and Exchange Commission chair Gary Gensler leveled sharp criticism at cryptocurrency exchanges and stablecoins during an interview with Bloomberg on Tuesday. Taking issue with the fact that many big exchanges run custody, market making, and trading services without separating them as traditional exchanges are required to, Gensler accused them of "trading against their customers often because they're market-marking against their customers."
That same day, Germany's federal finance ministry (BMF) issued the country's first guidance on the income tax treatment of cryptocurrencies. Parliamentary State Secretary Katja Hessel said in a statement that the sale of cryptocurrencies like Bitcoin or Ethereum is now tax-free for individuals after one year of owning the assets.