In brief
Cosmos aims to create an "Internet of Blockchains" by improving interoperability.
Its Inter-Blockchain Communication (IBC) protocol launched in February 2021.
What is Cosmos Network?
Did you know?
Who Invented Cosmos?
A brief history of Cosmos
April 2017 - $17 million is raised in the first 29 minutes of the initial Cosmos token sale.
December 2018 - Game of Stakes is launched, which widely tested the Cosmos network for the first time.
March 2019 - the Cosmos official mainnet is launched.
November 2019 - Kava labs becomes one of the first projects built using the Cosmos SDK to launch its mainnet.
February 2020 - The Cosmos team splits and founder Jae Kwon steps down as CEO.
September 2020 - Cosmos partners with Nym to bring anonymous credentials to the Cosmos ecosystem.
February 2021 - Cosmos launches Stargate, which includes the first public release of the Inter-Blockchain Communication (IBC) protocol.
What's so special about it?
Tendermint - A consensus protocol that allows developers to create a proof-of-stake blockchain that is fast, scalable, secure.
The Cosmos SDK - Allows developers to build applications on top of Tendermint-based blockchains.
The Inter-Blockchain Communication protocol (IBC) - A system that allows different blockchains to connect and communicate with each other.
Did you know?
What is Tendermint?
Ethermint - A scalable and interoperable hybrid blockchain built using the Cosmos SDK and Tendermint.
Terra - A delegated-proof-of-stake (dPoS) platform designed for stablecoins as a payment solution on the blockchain.
Regen Network - A decentralized marketplace for ecological assets, data, and climate agreements.
What else is different?
What are ATOMs?
How to buy ATOM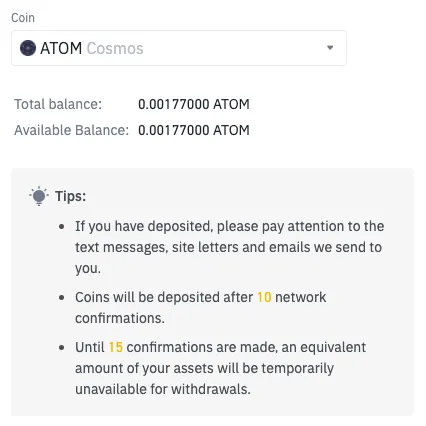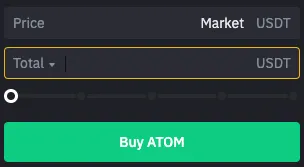 What can you do with ATOMs?
dApps built on Cosmos
⚓ Anchor - a financial platform that offers low-volatility interest rates on stablecoin deposits.
💳 Flares - a payment network that supports multiple assets and payment systems including games and DeFi.
📱 Klever - a mobile app with integrated blockchain wallet, browser, and portfolio.
👛 Chainweaver - an interoperable multi-blockchain wallet and smart contract development environment.
The Future