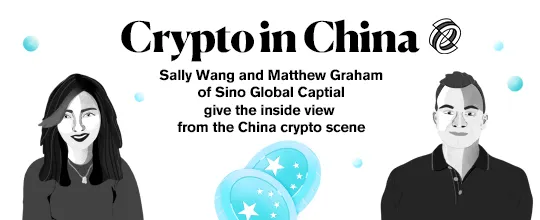 This year's Winter Olympics in Beijing got mixed reviews, for a range of political, economic, and cultural reasons. 
But the debut of China's central bank digital currency (CBDC) at the Olympics is being hailed as a success.
While many Chinese sports fans were cheering Olympic skier Elieen Gu's success while watching at home, fans in Beijing were using e-CNY to buy snacks or stuffed animals of Olympic panda mascot Bing Dwen Dwen.
Could other nations soon look to China's example before launching their own CBDCs?
China has been developing its own for a long time. In 2014, the central bank began to study a digital currency issuance framework and key technologies, and in 2019, the central bank began to vigorously promote the research and development of digital currency.
At the end of 2019, the e-CNY started its trial domestically in Shenzhen, Suzhou, Xiongan New Area, and Chengdu. In August 2020, the Ministry of Commerce announced the launch of e-CNY pilots in the most economically developed areas, including the Beijing-Tianjin-Hebei region, the Yangtze River Delta, the Guangdong-Hong Kong-Macao Greater Bay Area, and qualified pilot areas in the central and western regions. In October of that year, China quickly added six pilot test areas: Shanghai, Hainan, Changsha, Xi'an, Qingdao, and Dalian.
In January 2022, China's digital yuan mobile app went live. At the same time, a total of nine banks allowed customers to open personal digital RMB wallets.
Finally, at the opening of Beijing Winter Olympics, digital yuan trials were introduced to athletes and foreign tourists on Feb. 4 as another way to buy goods inside the Olympic Village.
During the Winter Olympics, users from all countries could easily obtain and open e-CNY wallets at Bank of China outlets, hard wallet self-service exchange machines, or designated hotels, and use digital RMB in the closed-loop area of the Olympic Village.
Combined with the Spring Festival holiday in China, a new round of e-CNY "red envelope" giveaways incentivized people to try using e-CNY. Among them, the six major banks in Shenzhen issued a total of 25 million digital renminbi red envelopes, and Chengdu Xinjin District has issued a total of 26,900 e-CNY red packets with a total of 2 million yuan (around $315,000).
According to the latest data from the People's Bank of China, at the end of 2021, there had been more than 8 million digital RMB (almost $1.3 million) exchanged in pilot scenarios, six times as much as six months earlier. There are 140 million digital RMB personal wallets and 10 million wallets for enterprises, with a cumulative transaction volume of more than 150 million and a cumulative transaction amount of about 62 billion yuan (almost $9.8 billion). According to the latest data, last year in Beijing, Shenzhen, Suzhou, Shanghai, Xiong'an, Chengdu, Hainan, Changsha, Xi'an, Qingdao, and Dalian digital RMB red envelopes with a cumulative 340 million yuan (about $53.5 million) were distributed.
Ticket to ride
The popularity of e-CNY can be seen throughout the nation. In terms of public transportation, users in Beijing can use e-CNY to buy tickets and rides through the public transportation App Yitongxing and the All-in-One Card app. It's similar in Chongli.
Key business districts such as Wangfujing and Century Jinyuan in Beijing, and chain stores such as Wumart Supermarket, have supported using e-CNY. Hundreds of hospitals and pharmacies in Beijing and Zhangjiakou now accept e-CNY.
At tourist sites, such as Badaling Great Wall, the Forbidden City, and Yuanmingyuan Scenic Spot, and at some hotels, e-CNY payments are accepted.
China believes that the pilot of the e-CNY Beijing Winter Olympics scenario will help drive development opportunities for China's digital currency and lead to large-scale promotion—not just in China, but throughout the world.
All of this has relevance for the U.S., which has talked about looking into its own CBDC (or "Fedcoin," as critics have labeled it). Mark Zuckerberg, testifying in front of Congress in 2019, even used China's rapid development of a CBDC as an argument for why the U.S. should not interfere with Libra. Libra, now called Diem, shuttered in January, but Fed Chair Jay Powell continues to evaluate a potential U.S. CBDC—at a glacial pace. In January, a consortium of American banks formed to create a framework for minting and using stablecoins.
And it's not just the U.S.—governments and international organizations are discussing CBDCs, and if the e-CNY is used as a cross-border payment method in the future, it will likely spur other countries to follow suit for competitive reasons.
Crypto in China is an occasional column from Sally and Matthew at Sino Global, a crypto VC firm. The authors disclose any mention of projects their firm is heavily invested in.