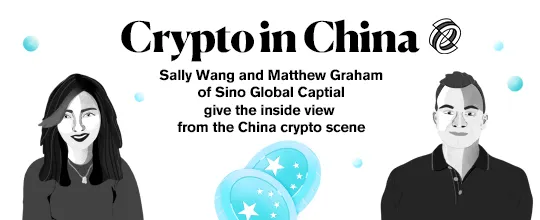 In the first week of December, Beijing Language and Culture University put out its list of the top 10 internet buzzwords of 2021, and separately, the web site Yaowen Jiaozi (its name means Buzzwords or Chewing Words) released its own top 10 buzzwords of the year. 
"Metaverse" made both lists, and was the only non-Chinese word on the Yaowen Jiaozi list.
According to business data site Tianyancha, China has registered more than 7,000 trademarks related to the metaverse. Now A-level players have poured capital in, creating a metaverse gold rush and bringing a boost to metaverse-concept stocks. In the primary market, Chinese investment institutions such as Hillhouse Capital, Zhen Fund, Wuyuan Capital, Evergreen, Morningside, and Xinghan Capital have all started to develop their metaverse roadmaps, including portfolio investments from virtual social platforms and virtual idols to game companies and VR/AR projects. Even Chinese entrepreneur and internet celebrity Luo Yonghao stated that his next entrepreneurial project will be in the metaverse.
Chinese money 'go brrr' in the Metaverse
The number of trademark applications with "metaverse" in the name has exceeded 7,000 as of December 9, via Tianyancha. More than 1,000 companies have registered metaverse-related trademarks. And it's worth mentioning that 99% of the metaverse trademarks were filed in 2021—and most of them in the past two months. Before September 22 of this year, the number of companies applying was only 130; by October 22, the number was about 400. Judging from the distribution of registered cities for metaverse-related trademarks, Beijing ranked first with 810; followed by Guangzhou with 637; and Shenzhen and Shanghai with 519 and 419, respectively.
From September to November 2021, there were 26 domestic metaverse-related investments of more than 10 million yuan, and 35 overseas, for a total amount of more than 10 billion yuan.
Compare that to China's VR/AR industry financing, which amounted to 2.1 billion yuan last year. In other words, the total amount of metaverse investment in these three months exceeds the entire amount invested in AR/VR all of last year.
China's tech giants scramble to stake their claim
On the global stage, social media giant Facebook rebranded itself as Meta. Microsoft launched Mesh for Teams, which allows groups to create their own metaverses; Google is also betting on the metaverse with its revamped Google Labs. Big apparel names like Adidas and Nike are chasing metaverse hype: Adidas bought a Bored Ape NFT and plans a metaverse collaboration with Yuga Labs, while Nike acquired NFT sneaker studio RTFKT. 
Sequoia Capital signaled a new focus after changing its Twitter bio for one day to this line, packed with crypto lingo: "We help the daring buidl legendary DAOs from idea to token airdrops."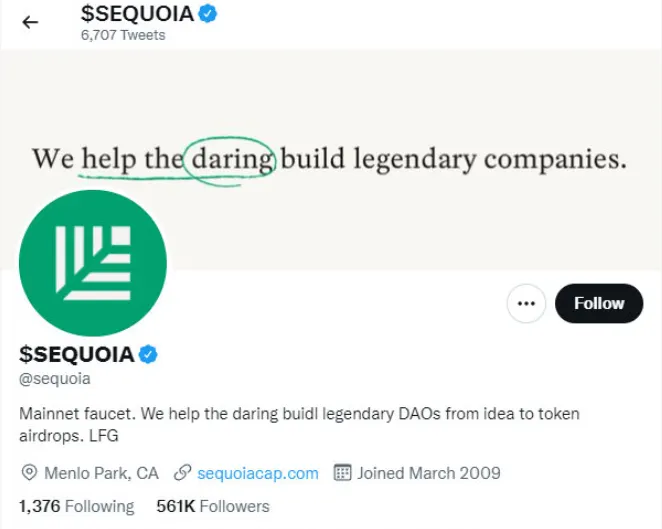 Chinese domestic internet giants will not wait around to die. 
Tencent has a large number of technologies and capabilities to explore and develop the metaverse and has applied for trademark registrations for "King Metaverse" and "Tianmei Metaverse." The company is also applying for a metaverse trademark for its QQ chat app. It has invested in at least 67 game companies this year. For Tencent, the metaverse is being constructed in a "game + social" approach.
Alibaba invested in the offline VR experience center Sandbox VR, and Alibaba DAMO Academy established an XR laboratory, announcing it will further explore the "four layers" of the metaverse: holographic construction, holographic simulation, fusion of virtual and real, and linkage of virtual and real. (Alibaba invested big in AR startup Magic Leap years ago.)
At the end of August, TikTok parent company ByteDance made another move into the metaverse, spending 9 billion yuan to acquire VR headset maker Pico; it was the largest domestic acquisition in VR this year. After that, it invested in Guangzhou Semiconductor and other metaverse concept related companies. 
Xiaomi invested in VR-based metaverse firm Sky Limit Entertainment, founded by movie director Zhang Yimou. Chinese internet search giant Baidu joined the metaverse bandwagon with Xi Rang (it translates to "land of hope"), an app to show off the metaverse at the tech giant's own AI conference.
Although China tech giants are actively deploying metaverse moves, the closed Chinese tech ecosystem makes it difficult to meet the basic demands of openness and free creation that the metaverse is supposed to promise.
Metaverse education criticized for capitalizing on hype
The market demand has also given birth to a batch of metaverse network training courses. On the Dedao (得到) educational app, the price of the online course "6 Lectures on Metaverse" was 29.9 yuan, and as of November 10, more than 36,000 people had taken the course. The course quickly generated over 1 million yuan in revenue.
Another course on the same app, "Metaverse: First Lesson," has thousands of daily active users and its daily revenue exceeds 90,000 yuan.
Some netizens question the huge amount of income these classes are generating in a short period of time—all based on a still-developing concept. "At the moment when the concept is not clear," one commenter wrote on a news story about the classes, "what is the point of selling this kind of class?"
Chinese state media warns on risks related to metaverse
It will come as no surprise that all this investment and hype has already caught the eye of the Chinese government.
The state-owned media People's Daily issued a warning about the metaverse, targeting speculators engaging in virtual property sales. The People's Daily highlighted money laundering, volatility, fraud, and illegal fundraising as risks in the Wild West of the metaverse. 
The warning concluded that because the metaverse is still in its early stages, people should wait for it to develop further to avoid getting "burnt."
Sino's metaverse view
Although Chinese VCs are pouring money into the market, the current definition of the metaverse remains unclear, and the overall market looks overheated.
After this wave of enthusiasm fades, a group of companies will likely disappear from the market, and the industry will go through the process of returning to rationalization, but it will not hinder the overall development of the metaverse on a general trend. And although tradfi Chinese VCs are betting on the metaverse, their idea of the concept is far from the metaverse of the crypto world.
The metaverse that China VCs are keen on is a new form of the next generation of the internet that combines virtual and reality. In their view, VR/AR can be used as a connection port between the virtual world and the physical world, so many people consider it to be a metaverse "entry ticket."
At the same time, even though the metaverse is in its early stages, the changes it will bring about are socially significant, and promote the further upgrade of our patterns and daily lives, and will bring about a huge market linkage effect.
We think the metaverse will be a new community and culture for Gen-Z and the crypto generation. Future development of the metaverse will pay more attention to intelligent interaction between people and computers, cross-platform connection, user-defined experiences, and breaking the boundary between virtual and reality.
Crypto in China is an occasional column from Sally and Matthew at Sino Global, a crypto VC firm. The authors disclose any mention of projects their firm is heavily invested in.