In brief
Popular mobile game Castle Crush will add Avalanche-based NFTs and tokens.
The existing game will be updated with the optional crypto elements in June.
Alongside a growing heap of crypto-native games like Axie Infinity and The Sandbox, we've seen efforts to bring NFTs into existing PC games—like Ubisoft's Ghost Recon: Breakpoint. Now the trend has reached the mobile space, as a hit game will soon implement NFTs and tokens running on the Avalanche blockchain.
Wildlife Studios, a mobile developer that has amassed more than 2 billion total game downloads, announced today that it will use Avalanche to add NFTs and tokens to its popular Castle Crush game. The iOS and Android strategic combat game has been downloaded more than 75 million times to date, the studio said, with more than a million monthly active users.
In June, Wildlife will update the existing mobile game to activate optional NFTs powered by Avalanche.
Fernando Sette, Wildlife Studios' senior director of product, told Decrypt that Castle Crush was the best fit to bring into the Web3 space as "card games lend themselves well to NFTs." Other such NFT card games include Gods Unchained and Skyweaver.
He also said that the team wanted to quickly enter the Web3 space and begin iterating, so it made sense to update an existing game rather than develop a new experience from scratch.
"As we thought of how to position ourselves in the blockchain gaming space, one thing was clear—we needed to move fast and learn from direct experience," he said. "Castle Crush was an obvious fit for us. Even though gameplay is in real-time, its progression system is derived from cards and deck-building."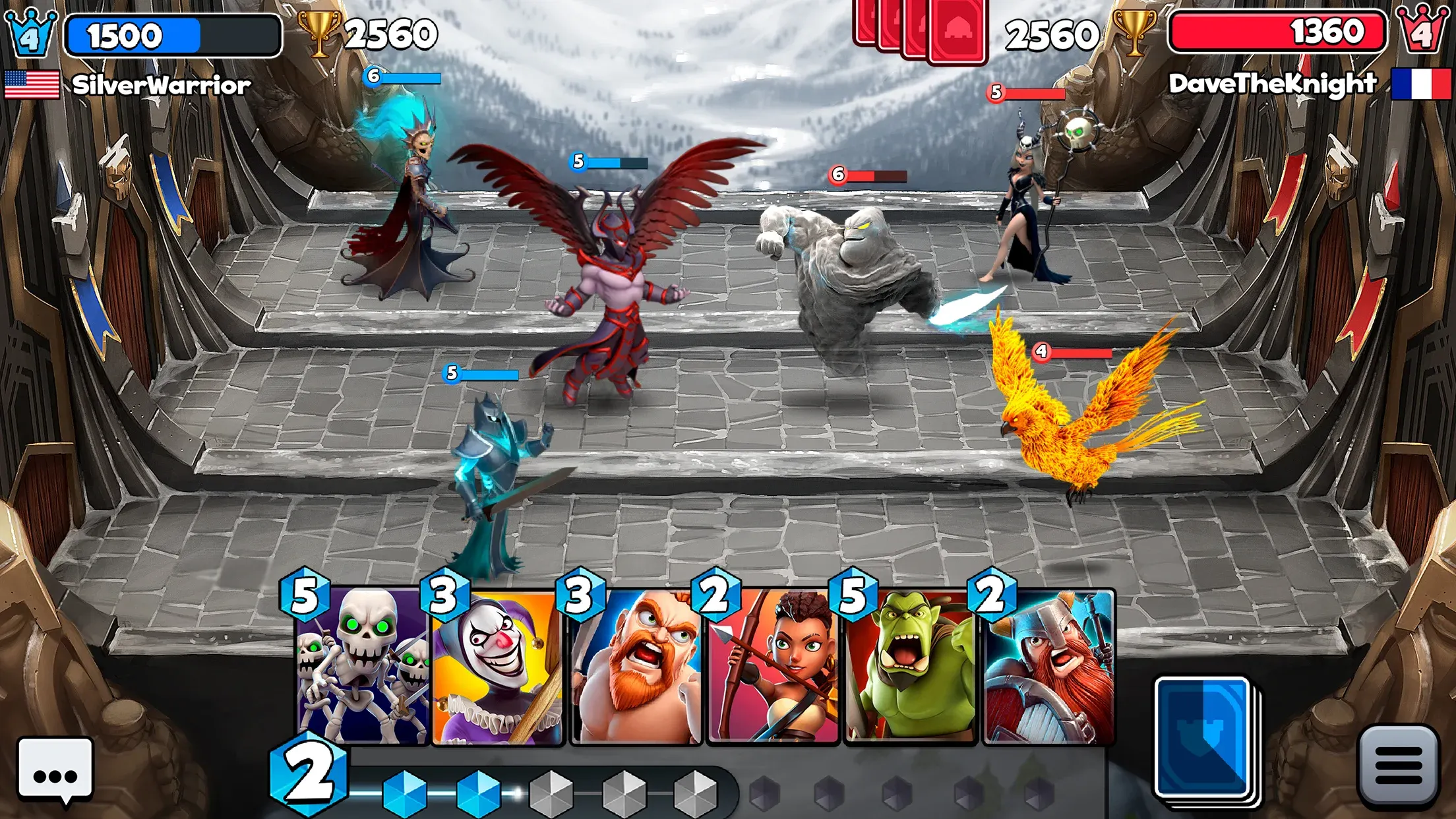 Sette said that Castle Crush's NFTs will act as "stronger, cooler-looking cards" than the usual ones and that the Ascension Crystals (ACS) tokens will create a progression and feedback loop with the NFTs. Playing with NFTs earns players tokens, which then let them purchase and upgrade their NFTs. In other words, there's an incentive to keep playing once you buy NFTs.
According to Sette, Wildlife—which was valued at $3 billion in 2020—became interested in the potential for Web3 games to deliver new kinds of ownership models. However, even the largest blockchain games haven't reached anywhere near the same kind of scale as the largest mobile games, indicating there may be significant room to grow.
"Web3 represents a new era for gaming," said Sette. "The ecosystem feels reminiscent of the early days of mobile free-to-play (F2P) gaming. A lot of the discourse and activity we're seeing now with blockchain gaming reminds us of the beginning of Wildlife Studios. Naturally, we were drawn to these parallels and recognized the potential for an exciting new business model."
Adopting NFTs will let the Brazilian mobile studio formally incorporate functionality that previously existed in a gray market outside of the game, said Sette, including the ability to buy, trade, and loan out cards. He believes that it will lead to "greater control and flexibility in deck building" in opening up new types of cards to players.
Sette anticipates that NFTs will help super-charge the "skill-based competitive scene with higher stakes" for top players, and believes that the NFTs will also connote social status on holders—in other words, bragging rights.
"We expect this will add a new incentive and motivation for players to collect cards and experiment with different deck builds," he added.
Avalanche rising?
Currently, much of the crypto game scene is concentrated in the Ethereum ecosystem, including sidechain or layer-2 scaling solutions like Ronin and Polygon, with many other games building on Solana.
Avalanche is starting to pick up momentum in the space, however, with NFT-powered games like first-person shooter Shrapnel and role-playing game Ragnarök building on the platform.
"As mobile gaming developers, our priority has always been to provide a seamless experience for our players," Sette explained. "When evaluating which blockchain to launch our first Web3 project on, Avalanche appealed to us first and foremost because of the customization it offered to craft the ideal UX for our players."
He also pointed to Avalanche's developer ecosystem and support from Ava Labs as Wildlife started exploring the blockchain space. "It's been great to have a closer partnership with them as we develop the Web3 layer for Castle Crush," Sette added.
Like other games building on Avalanche, Castle Crush will make use of the platform's subnet capabilities, which allows decentralized app (dapp) creators to customize their implementation. That means that creators can set which token they want to be used for gas fees and make other tweaks that may be distinct from the approach of the broader Avalanche network.
"Game developers have been flocking to Avalanche for its seamless Ethereum compatibility and interoperability, while subnets unlock custom, app-specific blockchains with custom gas tokens, near-instant finality, and low fees," said Ed Chang, Director of Gaming at Ava Labs.
Sette believes that NFT functionality can help rejuvenate Castle Crush's competitive scene and give longtime players "something to look forward to again" via direct ownership of assets, in-game trading, and even potential interoperability with other dapps and games.
"We're excited by the possibility of putting more control of the game in the hands of players who have been passionate about this title for years," he explained.