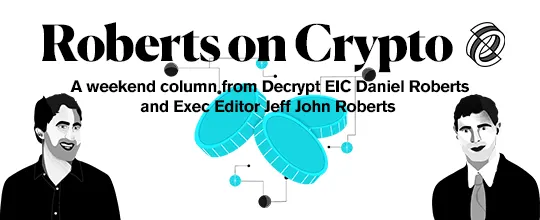 Have you heard? NFTs are hot again.
The media (both crypto media and mainstream media) declared NFTs dead in June, citing data that showed sales volume had dropped precipitously at the largest NFT sites. But now the market for blockchain-based digital collectibles has come roaring back (along with the price of Ethereum), especially one segment of the NFT boom that probably looks particularly bizarre to skeptical onlookers: cartoon animal collections.
Pudgy Penguins hit $11 million in daily sales volume. Bored Apes hit a floor (the cheapest price for one NFT) of $46,000 and one ape sold for more than $1 million. Degenerate Apes, an NFT series built on Solana rather than Ethereum, helped push SOL to an all-time high. Cool Cats sold for millions of dollars, and collaborated with TIME Magazine to create NFTs of cats reading TIME Magazine. Don't forget Lazy Lions, Dope Shibas, SupDucks, DerpyBirbs, Party Penguins, and Wicked Ape Bones.
And it's not all animals: Two cartoon pet rocks (EtherRocks) sold for more than $100,000 each; CryptoPunks, the Rolls Royce of NFTs (pixellated faces with unique accessories from an early 2017 project), have risen to a floor of $100,000, and a collection of Punks sold for $17 million in auction at Christie's. When the social media marketer Gary Vaynerchuk bought one Punk last month for $2.7 million, he told Decrypt his message to anyone who thinks it's a stupid purchase: "I have incredible confidence in this asset. And I'm sure people said the same about a Jackson Pollock painting at some point."
Many reasonable people look at the prices for these static digital images and conclude the whole thing is very stupid. I fully understand that. Even once you explain the technology of how NFTs work, there are people who just can't get past the mental hurdle of putting such a high price tag on a digital image—one that other people who don't own it can still happily view whenever they want, for free. And indeed, the first NFT wave included many blatant celebrity cash-grabs.
But you might be missing a key element of these cuddly character NFT collections: community-building.
When you buy a Bored Ape, you get access to the Bored Ape Yacht Club Discord channel, where NBA stars like LaMelo Ball and Josh Hart hang out and engage with DeFi degens. People who own a Bored Ape or CryptoPunk or Meebit are so proud of their membership in the club that they make it their Twitter PFP (profile picture). Jay Z changed his PFP to a CryptoPunk; Mike Tyson changed his to a Cool Cat; Ashton Kutcher's is a Stoner Cat.
The NFT PFP has become such a status symbol that there's now a blockchain service to let CryptoPunk owners temporarily rent out their avatar to others for a brief flash of "social signaling."
I believe journalists need to try the tech they write about, so I chose a collection that was cute, affordable, and has a cool background story: Weird Whales, a series of 3,350 pixellated whales created by a 12-year-old. I bought my whale on OpenSea on July 31 for 0.08 ETH, about $190 at the time. Now that I own it, there isn't much I can do with it beyond publicly share it (want to see my Weird Whale?), make it my Twitter avatar (I'm not quite there yet), or flip it—except that I also joined the Weird Whales Discord channel, where there's such constant and enthusiastic chatter that I can't keep up. The members are highly engaged, friendly with each other, geeking out together on a daily basis.
And that only scratches the surface of the community-building possible through NFT ownership. Take Nouns, a new NFT series that only mints one new NFT per day (rather than dropping the whole batch at once) and gives members voting rights in the project's governance through a DAO. (Decrypt has experimented with the same concept, creating a DAO that lets owners of our limited edition NFTs get a vote in the next educational Learn article we create; many other media organizations are now eyeing DAOs.)
None of this means that NFTs will last forever, per se. They could still prove to be a flash in the pan. And there are legitimate concerns that the surging prices for the most prominent projects are all being driven by a small number of rich buyers who are in on the pump. But the interesting membership privileges associated with some projects make a strong case that this technology is only just getting started.
Ultimately, the most exciting potential use cases for NFTs may not have come around yet—so it's worth resisting your temptation to dismiss the whole movement out of hand.
This is Roberts on Crypto, a weekend column from Decrypt Editor-in-Chief Daniel Roberts and Decrypt Executive Editor Jeff John Roberts. Sign up for the Decrypt Debrief email newsletter to receive it in your inbox on Saturday mornings. And read last weekend's column: 'Too Weird Even for Crypto': Lessons of the Poly Network Hack.