In brief
The deal will let people buy and sell Bitcoin at Moneygram's physical kiosk.
It could also increase the use of Bitcoin by immigrant and unbanked communities.
Are you a crypto enthusiast who likes to buy Bitcoin with a fistful of cash? You're in luck. On Wednesday, MoneyGram announced a partnership with ATM provider Coinme that will nearly double the number of physical locations where people can buy Bitcoin in the U.S.
The arrangement will see MoneyGram add the Bitcoin service to around 12,000 locations starting this month, then another 5,000 locations in June. Mid-day on Wednesday, MoneyGram issued an update to saying 20,000 of its outlets will offer Bitcoin by the second half of the year.
The partnership is intriguing because it involves a tie-up between a company, MoneyGram, that specializes in one of the oldest financial technologies—wire transfers—and one that specializes in one of the newest forms of money.
This mix of old and new finance is reinforced by how the Bitcoin purchases will work in practice. Specifically, they will require consumers to download the Coinme app, which will let them obtain a quote to buy or sell a certain amount of Bitcoin. If they accept the quote, the consumer receives a code to lock in the rate. They can then present the code, which is good for five minutes, to a MoneyGram teller who will then finalize the transaction.
For many crypto users, the idea of buying or selling Bitcoin—which is designed as money for the Internet—from a human teller may seem odd. But according to Coinme CEO, Neil Bergquist, there is plenty of demand for a such service.
In an interview with Decrypt, Bergquist noted that millions of Americans prefer to transact only in cash or are "unbanked," meaning they lack access to traditional financial establishments for a number of reasons. For many of them, Coinme's approximately 20,000 Bitcoin ATMs are a natural fit. Now, the addition of the MoneyGram kiosks—many of which are located in WalMart stores—will not only provide easier access to crypto for these populations, but also offer a way for those lacking technological savvy to buy Bitcoin too.
Bergquist also predicted that Bitcoin will grow in popularity as way for immigrant diasporas to send money to relatives in their home countries. For this, the MoneyGram partnership is a natural fit since it has long been a popular option for remittances.
"This innovative partnership opens our business to an entirely new customer segment as we are the first to pioneer a crypto-to-cash model by building a bridge with Coinme to connect bitcoin to local fiat currency," said MoneyGram CEO Alex Holmes in a statement.
MoneyGram's tie-up with Coinme comes after an earlier cryptocurrency experiment involving Ripple that saw the experiment with XRP as a way to transmit money overseas. MoneyGram quietly ended the experiment some months ago.
The MoneyGram arrangement is also significant because it enables people not only to buy Bitcoin for cash but to sell it for cash as well. Currently, the ATMs provided by Coinme—the country's largest Bitcoin ATM provider—and its smaller rivals let users buy Bitcoin but not sell it. These include thousands of Coinstar machines, which allow people to redeem pennies and other loose change, but which recently integrated Bitcoin purchases via a Coinme partnership.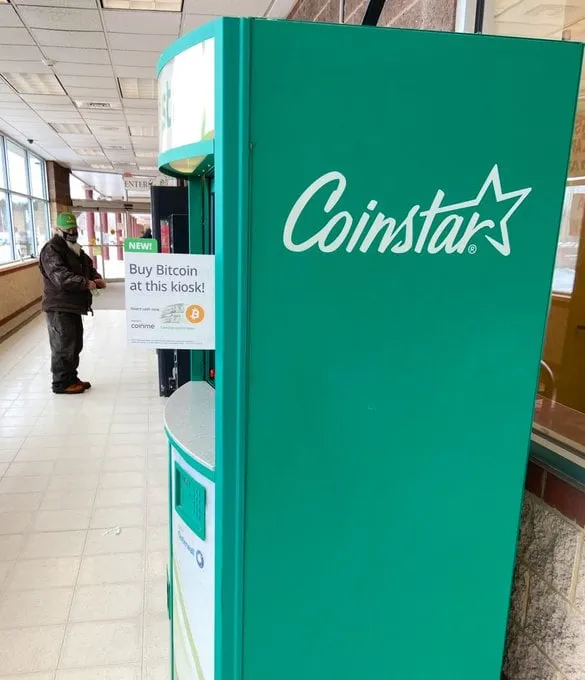 The upshot of all this is that is Bitcoin is likely to spread further into more neighborhoods that have had limited access to it, and potentially increase the currency's overall transaction volume.
This story was updated to reflect that the number of MoneyGram locations with Bitcoin will grow to 20,000.