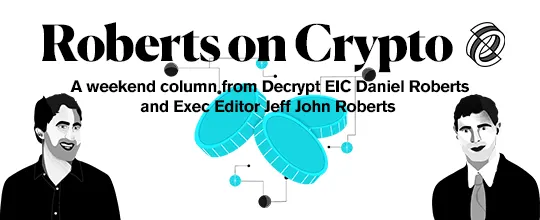 Binance is the largest cryptocurrency exchange in the world. But where in the world is it?
That question got louder after crypto media reported in November 2019 that Binance's Shanghai offices were raided by authorities; Binance denied the raid and denied that the Shanghai office exists at all. Almost two years later, Binance CEO Changpeng "CZ" Zhao still won't answer the question straight; he says Binance has no headquarters.
So, where is Binance based? Here's what we think we know: Binance started in China, then relocated to Japan in 2017 when Chinese regulators looked unfriendly. In 2018, it moved its home base to Malta, land of lax financial regulations—until Maltese authorities declared in 2019 that Binance is not licensed to do business there. The company was registered in both the Cayman Islands and The Seychelles as of 2017, and has used the Cayman Islands address to register trademarks of its name and logo, so you'd think one of those is its headquarters. And CZ lives in Singapore (that's no secret, as a Bloomberg TV appearance this week located him), so is Singapore the headquarters? He won't say.
I pushed him on the subject on Friday at the 2021 Ethereal Virtual Summit powered by Decrypt, and here was his response. It's worth examining point by point.
"Everybody's definition of a headquarters of a company is slightly different." Is it? I'd say the definition is not in dispute: It's the home base of a business, the address where it's legally registered.
"This is all terminology definition issues. When most people think about a company, they think about a headquarters, an office, a bank account, a registration, et cetera. But today you can run organizations with probably none of those." Well, he's not wrong about that—in the crypto world. Look no further than DAOs (decentralized autonomous organizations), which are groups of people who come together online and pool their money to invest in projects such as crypto collectibles in order to share in the returns. No office, no business bank account, no registration.
"I worked from home for the last three and a half years, and I've been traveling around the world for the last three and a half years. Our leadership team are not sitting in one office, we don't have a clear place where we can go, by most people's normal definitions of a headquarters." This is rather disingenuous since the lack of one main office for employees to visit doesn't mean there isn't a headquarters location. People all over the world have been working from home for a year—that doesn't mean their companies have no headquarters.
"When people ask me, I don't want to give them a wrong answer just to satisfy their definition. I don't want to tell them, Look, it's San Francisco, it's Tokyo, it's Beijing, it's wherever." Okay, so don't offer a wrong answer. Just give the truth.
We know what he's doing here; his caginess is a response to unfriendly regulators. Even so, the pandemic has lent more truth than ever before to CZ's argument. Binance was saying it had no headquarters long before COVID-19, but now his explanation rings a lot less hollow. 
And now Coinbase is saying it, too.
In February, Coinbase announced that its San Francisco offices would no longer be its official headquarters, and that employees could choose to continue to work remotely even after the pandemic. This week, Coinbase went a step further and announced it will close the San Francisco office entirely in 2022. "We've committed to having no HQ," the company says.
We've committed to having no HQ, and it's important to show our decentralized workforce that no one location is important than the another.

— Coinbase News (@CoinbaseNews) May 5, 2021
Binance and Coinbase, normally fierce business rivals, are now in league on this one issue. 
Brian Brooks, the newly minted CEO of Binance US, also spoke at Ethereal Summit, and when Decrypt's Jeff Roberts asked Brooks where Binance's headquarters is, Brooks said, "The answer is the same thing that Brian Armstrong would say if you ask him about Coinbase, he would say we don't have a headquarters. And to the Asian bias issue, I find it curious that somehow it's okay for a Silicon Valley-based tech company to go remote-first and have no headquarters, and that's celebrated as visionary, but if a company that is based in Asia says, 'Listen, we've been in a bunch of different places and we have a distributed workforce,' that is somehow evidence of a nefarious plot." (See what he said there? Binance is a company based in Asia.) 
Brooks did at least commit to saying very clearly, "Binance US is headquartered in the Presidio in San Francisco, I sat in our offices earlier this week." And in Coinbase's case, the company can say San Francisco isn't its headquarters, but it remains registered there.
It's all about decentralization, the glorified goal of crypto since its inception, now becoming the hot thing in tech beyond crypto and in all business broadly.
Decrypt doesn't have an office either. The site has had a decentralized workforce since it launched in 2018. We have writers and editors and engineers in New York, Austin, San Francisco, Colorado, London, Berlin, Mexico City, and beyond. But we are funded by (and editorially independent from) ConsenSys, and ConsenSys has a registered headquarters in Washington, DC. I might never step foot in that office in my time working for Decrypt, but that is my employer's headquarters. 
CZ says there are many different ways to define decentralization: "Some people define it as: 'No headquarters, we're decentralized.' Great, we would love to claim that. Some people say: 'No bank account, we're decentralized.' Some people say: 'No company registered, we're decentralized. We're just a project that's incentivized by the token economics.' Some people say, 'Well, if you have a leader, if the founder is still around, then you're not decentralized.' [...] There's so many different metrics that you can go on."
There are, indeed, and everyone these days is embracing decentralization. But there aren't that many different metrics for defining your headquarters. There is typically one right answer.
This is Roberts on Crypto, a weekend column from Decrypt Editor-in-Chief Daniel Roberts and Decrypt Executive Editor Jeff John Roberts. Sign up for the Decrypt email newsletter to receive it in your inbox in the future. And read last weekend's column: Ripple's Radical Call for Greener Bitcoin.