Welcome to Debrief, the newsletter that might be drivel, but it's our kind of drivel.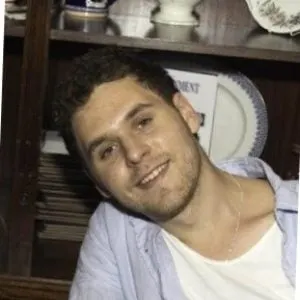 Our stuff
Smoke and mirrors. SEC commissioner Jay Clayton, according to roughly everyone, has confirmed statements made by fellow staffer William Hinman last year on whether Ethereum should be classified a security. Except he didn't! In reality, he chose instead to sidestep the word "Ethereum" altogether and saddle us all with yet another foul smorgasbord of non-committal umms and ahhs. Ben M reports here.
Unspooling Hollywood nonsense. Ben M also attempted to piece together a narrative for the upcoming movie "Crypto," by minutely dissecting the trailer. [Ed. Cannot believe I pay you for this dreck.] Why is Kurt Russell in a field, for instance? Who is actor Beau Knapp? Who is "dad," and what does he want? Why is crypto playing a bizarrely minimal role, given the film is literally called "Crypto"? Read Ben's courageous and disappointingly witless take here.
A STELLAR redesign. Tim Copeland today blathered about Stellar, which has changed its logo from an emoji rocket ship to a sleek-looking black circle split in half by two parallel lines, like a Saturnian ring. Tim analyses the deeper meanings behind the new logo, but neglects, inevitably, to mention the obvious—the symbol represents the the power of blockchain, represented by the two lines, cutting through the bureaucratic, centralized SWAMP of the present financial system. It's SO OBVIOUS, Tim. Read it, ici.
Value-add. Tim also reported on some fresh moves by crypto exchange Binance, which has added XRP and credit-card functionality to its "Trust Wallet." Hooray. Read.
The sound of tokens. Guillermo J actually left his house in Austin to attend the SXSW conference nearby. On location, he reported on ConsenSys spoke Ujo's plan to dethrone music-streaming titans like Spotify. Ujo's "shared royalty, non-fungible token" allows bootleggers—people who upload iPhone videos of live concerts, for instance—to mint sellable tokens, the earnings of which will be algorithmically split between the bootlegger and the musician. A live trial is planned for this week. Read about it here.
Other stuff
Swiss Cheese. Fairly astounding discovery by researchers who found a "trap door" in Switzerland's Internet-based voting system. The vulnerability would allow intruders to change votes that had been cast. We, like everyone else, have a lot of questions starting with: Was this done deliberately or accidentally? We don't even live in Switzerland, but it sends a chill, doesn't it. Start with this thread by Sarah Jamie Lewis, Executive Director of Open Privacy, who helped lead the international team of researchers.
https://twitter.com/SarahJamieLewis/status/1105378257317191680
Helpless, irresponsible and depraved. Russia, according to entirely neutral crypto news site CCN, has imposed "onerous" restrictions on retail investors. Would-be HODLers, you see, are now required to possess/forge a literal university degree in economics to participate in the crypto markets. Onerous indeed!
Written by Ben M, whose daily ramblings have begun to alarm medical professionals. Follow him on Twitter so that he knows he's being followed: @Ben_Munster