Renowned for its technological prowess, Nvidia has arrived at the crossroads of innovation and entrenched interests. As the computer chip maker moves solidly into artificial intelligence, releasing a new application that could redefine 3D modeling, it concurrently faces geopolitical hurdles that threaten its dominance in hardware.
Nvidia joined forces with 3D software publisher Masterpiece Studio to release Masterpiece X, aiming to revolutionize the 3D modeling field by making it as easy as creating a two-dimensional image with MidJourney or Stable Diffusion.
"For years, we've worked hard to create cutting-edge 3D tools that are intuitive but also tools that would enable and empower more and more people to start creating 3D." Masterpiece Studio said in an official announcement, "Generative AI enables entirely new possibilities."
The studio says its solution makes it possible to create 3D models with no local hardware or software required, as everything happens in the cloud. "All you need is a keyboard, a browser, a little imagination, and just a few words," they wrote.
As a quick experiment, Decrypt took Masterpiece X for a spin. Our efforts to digitally sculpt our AI mascot Gen were… not good. The envisioned "child robot" bore more resemblance to a chubby pigeon, while the render of an elegant teacher avatar seemed more like a tipsy vagabond.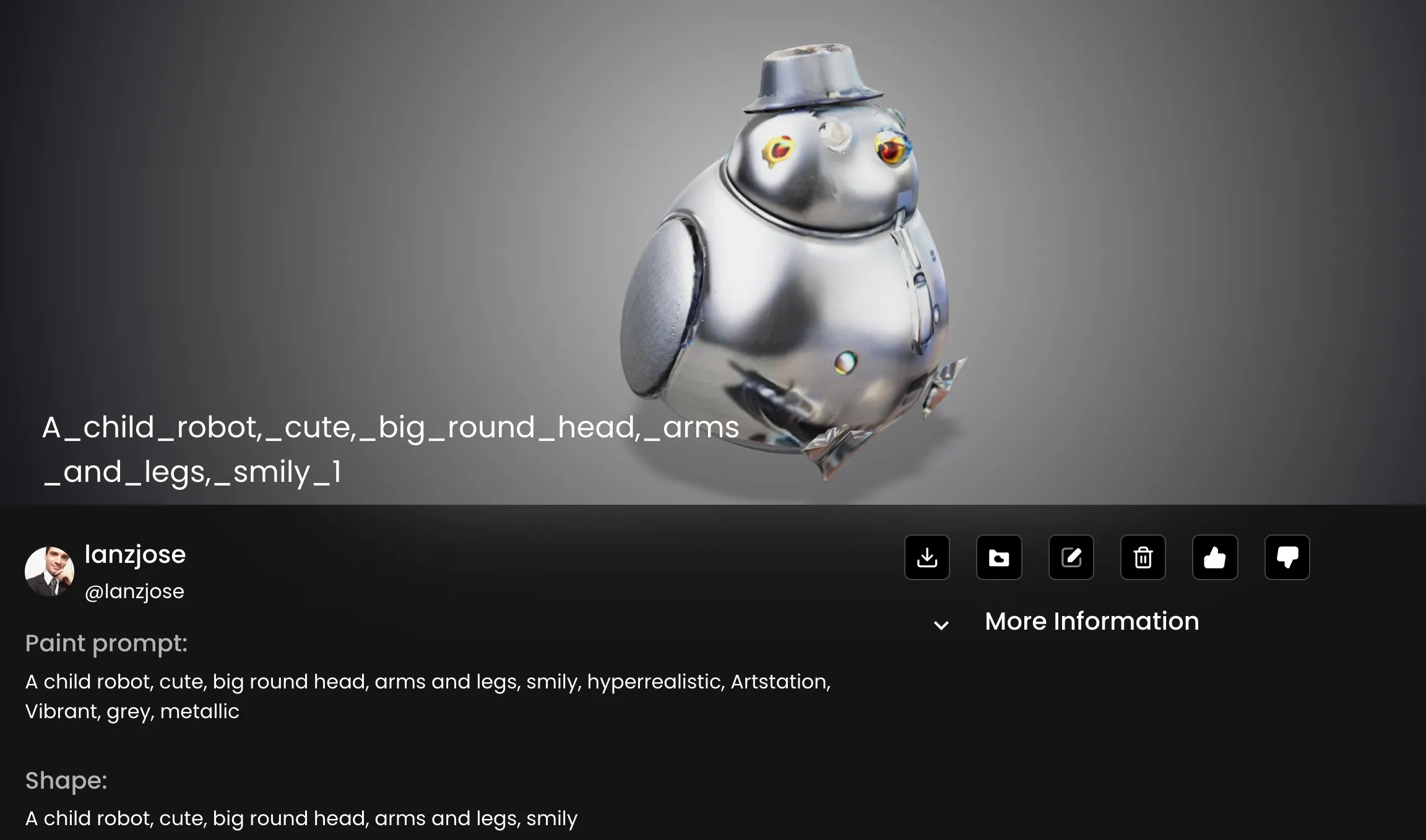 Although far from perfect, these results hint at the software's vast potential and exciting advancements on the horizon. It is easier to reach a desired result starting from a pre-existing model instead of having to create a design from scratch.
The AI industry's dependency on Nvidia is notable. A considerable portion of the sector is tethered to Nvidia's cutting-edge technology in software and hardware, underscoring the firm's monumental influence in the sector.
This dominance has significantly contributed to Nvidia's financial performance, with the company becoming among the 10 top-performing stocks of 2023. Astonishingly, Nvidia's stock has surged by over 200% during the year, marking its all-time high in September 2023.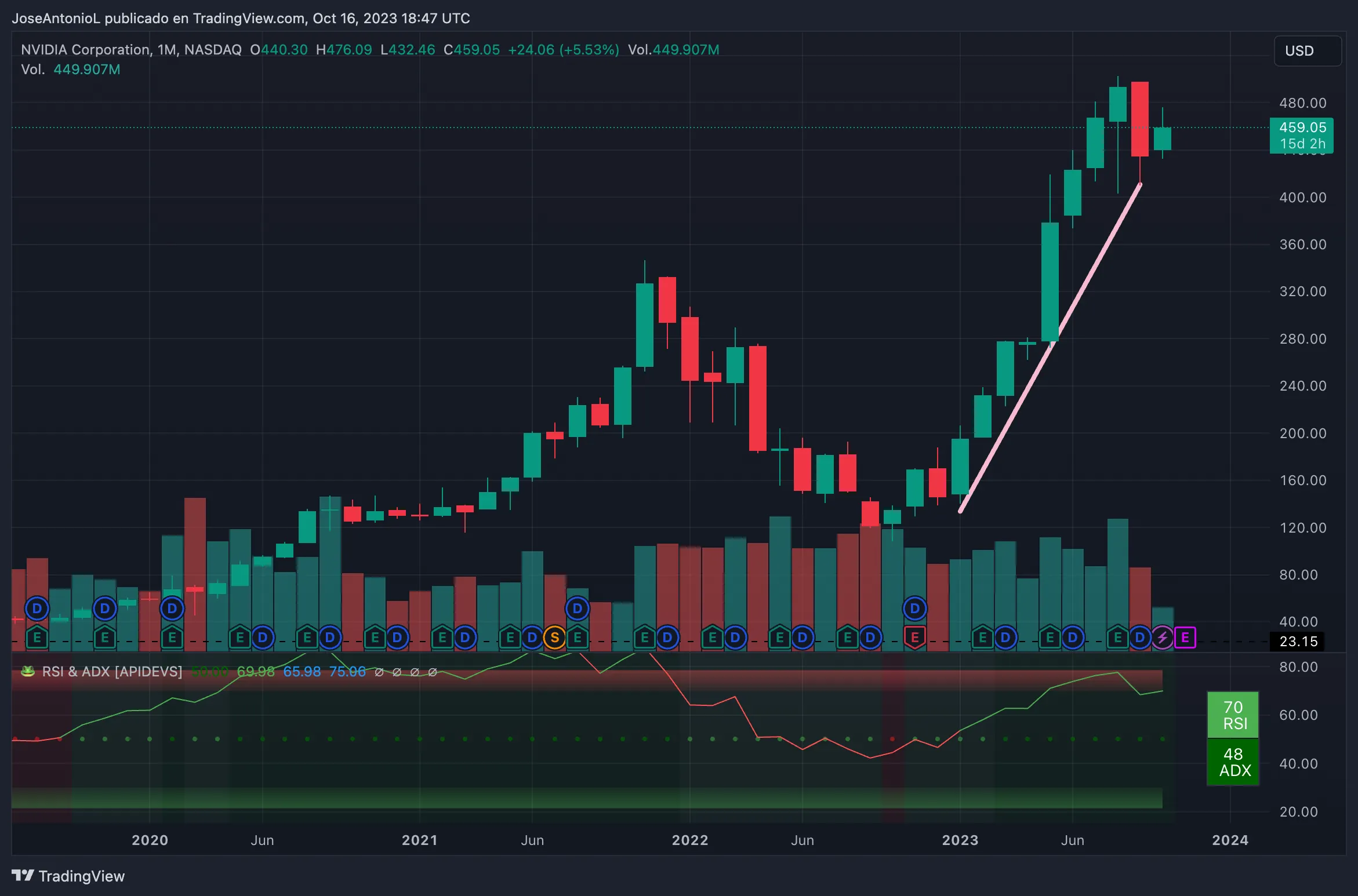 However, geopolitical challenges loom large. A recent report from Reuters highlighted the U.S. administration's efforts to tighten restrictions on AI chip exports to China. The restrictions have, in the past, hindered Nvidia from delivering its top-tier AI chips to Chinese consumers – chips that are the gold standard for various AI applications.
In this case, the company's powerful H800 chips may be in the bullseye of the US government, even though Nvidia specifically designed them to comply with current export restrictions. They are less powerful and sophisticated than the current top-of-the-line H100 lineup. However, regulators seem determined to close any possible loophole to not give China any advantage in the AI race.
Undeterred by global challenges, China continues to showcase its technological resilience. The release of Huawei's Mate 60 series, equipped with the Kirin 9000S chip, exemplifies its determination. This phone features a 14nm chip designed to perform on par with its 7nm counterparts and boasts 5G capabilities. While the U.S. took measures to restrict China's access to certain technologies related to 5G and hardware development due to national security concerns, companies from that country managed to innovate and move forward.
Like a high-wire artist, Nvidia is walking a fine line between rising AI hype and geopolitical gravity. For now, Nvidia wobbles forward, with one foot planted in the promises of AI and the other mired in the perils of nationalism, while the whole AI industry is watching to see what happens.
Edited by Ryan Ozawa.