Last month, New Zealand native and erstwhile prison guard Rigel Walshe did an interesting thing: he sent bitcoin to the anonymous Samourai wallet of his girlfriend.  She was 12.6 kilometers away, and Walshe was able to make this transaction with neither cell-phone data nor Internet connection. Instead, he pulled off the stunt via a trail of terrestrial "goTenna" antennae.

It was a roaring success.

Then, in another experiment— which attracted thousands of Twitter likes—he concealed a goTenna in a tree, and another under a toilet lid. The idea was to see if he could send bitcoin from within the confines of a series of disused military tunnels, which supposedly mirrored the conditions of a prison cell. Both experiments, reported via two tweetstorms, generated significant Twitter heat and excited prominent crypto figures and advocates of the decentralized web, including Coinshares chief Meltem Demirors.

It is, in fact, a significant breakthrough: proof that bitcoin can live entirely (almost) off the modern Internet.

So why did he do it?

An avid viewer of post-apocalyptic cinema, as well as the mesh-networking goTenna product, which is designed to allow people to pair their mobile phones and send intra-mesh text messages, Walshe explains that he is "always thinking about the worst-case scenario." The idea was to test bitcoin's usefulness in a hypothetical doomsday scenario with, he says, "Hurricane-Katrina" levels of infrastructural devastation. With a functioning goTenna network, people in such circumstances could make digital payments to, say, their loved ones.
But why a prison cell in the latter experiment? He wasn't, it turns out, hoping to empower convicts financially. "I was familiar with the environment and people smuggling in phones to communicate," he says. "So I wanted to see if goTenna would work in a situation where there was no cellphone reception."
The man behind the antennae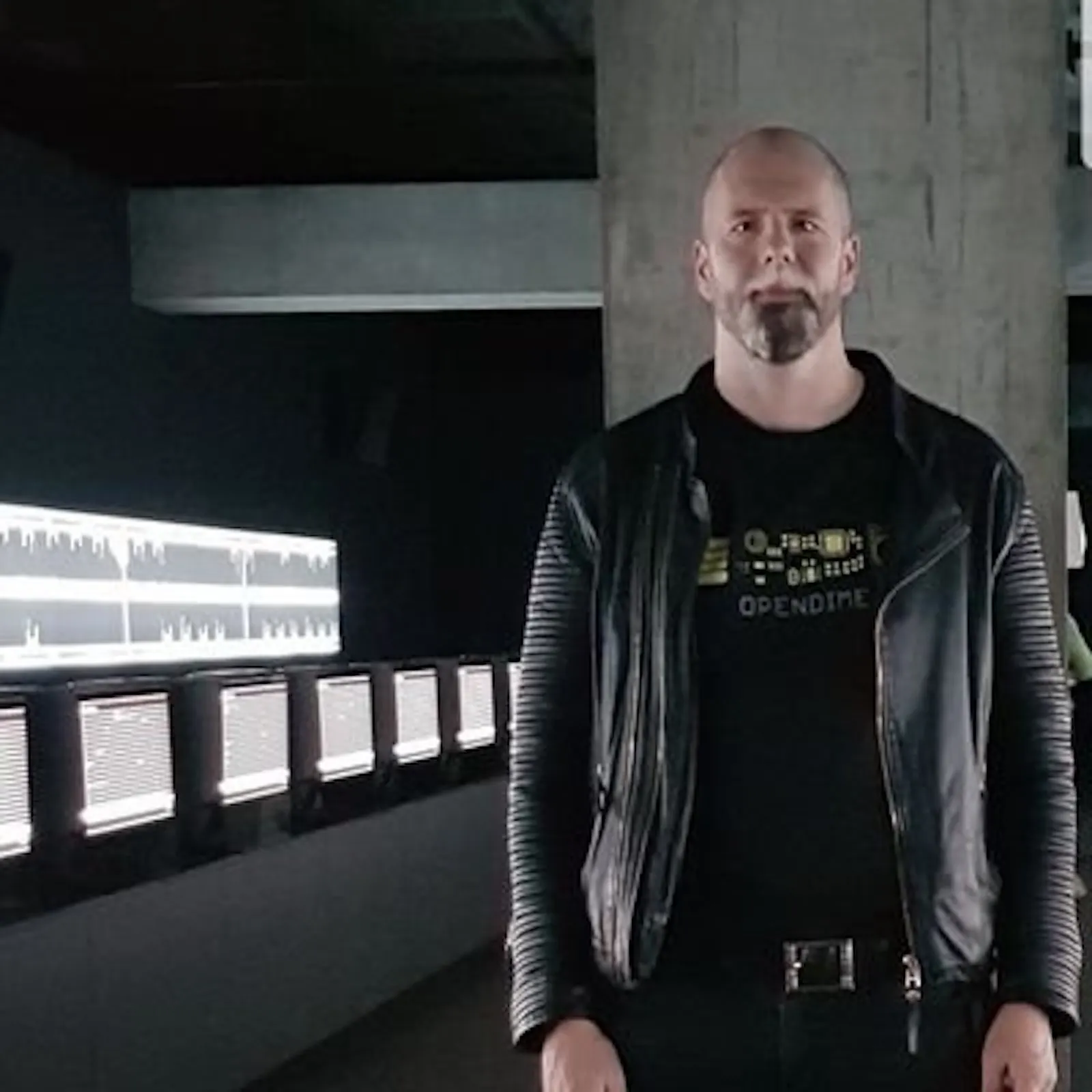 Born and raised in Auckland, Walshe speaks in a chirpy Kiwi trill at odds with the fact he looks like a big, leather-clad bear. His hardy survival instincts—he worked for ten years, from the age of 21, as both a prison guard and a cop—drew him to bitcoin, which he discovered after stumbling across now-defunct darknet marketplace Silk Road. He saw crypto as a formidable tool that could change the world.

"Bitcoin is a weapon—it enforces a way of being," he says. "It gets its way organically, just by existing. It could politically change the world. This is not just funny Internet money."

He doesn't, however, like the term "bitcoin maximalist." "As soon as you say you're a bitcoin maximalist," he says, "there are all these other assumptions that go with it." For instance, "you eat only meat, are really into guns, you read Austrian economics, and you keep 'Saifedean's Bitcoin Standard' under your bed." (Likewise, he says, if you're an average Ethereum person, "you're vegan and only eat weird Japanese food.")

But generally, he's not about the Ripple-vs-Ethereum-vs-Dash-vs-Bitcoin internecine conflict. He just wants to spread the crypto love.

For his next experiment, Walshe plans to increase the scale of his goTenna network. (He calculates that it would take "about $4,000" to create a goTenna mesh covering 12,00 square kilometres—around the size of Auckland.) He'll also attempt to use "skywave radio"—whereby radio signals are refracted off the ionosphere to increase their reach—to ping bitcoin across a border, from a vantage point 300 kilometres away.

All very cool, but Walshe is under no illusions that he is single-handedly changing the world. "I would be lying if I could come up with a place where this will be useful." Until the Zombie apocalypse, of course.