Cybersecurity firm Avast is calling out a long-lived tool that has haunted popular dating apps and that has been upgraded with artificial intelligence, gaining the ability to build fake profiles and manipulate unsuspecting users.
Although Avast gave the application the nickname "LoveGPT," that is not the name of the software in question. It is also unrelated to several websites and apps named LoveGPT—which also do not have the capabilities Avast is highlighting.
The tool must be installed and run locally on a Windows machine, and is coded in Visual Basic—a Microsoft programming language that's been around since the 1990s. Despite its legacy roots, the so-called "LoveGPT" application has evolved over the years, with additional functions and add-on modules enabling it to engage—and defraud—dating app users with increasing competence.
"We have discovered a tool that provides vast functionality over several different dating platforms, providing the capability to create fake accounts, interact with victims, bypass CAPTCHA, anonymize the access using proxies and browser anonymization tools, and more," Avast's reported.
This app is not for beginners. It requires some technical expertise to install and use all of its modules properly. When it is running, the app scans multiple dating platforms, hiding behind anonymization techniques and interacting with unsuspecting users across various channels. Most recently, it was upgraded with AI to be even more effective at creating the perfect profile to attract matches—and lure people into scams.
Right now, the app uses OpenAI's DaVinci and GPT-3.5 turbo LLMs to generate its interactions. These models are less sophisticated than GPT-4, but are also a lot cheaper.
According to Avast, "LoveGPT" can create convincing fake profiles on at least 13 different dating sites, meanwhile scraping users' photos, texts, and data. It categorizes users into age groups, likely to facilitate the creation of realistic fake profiles for targeted manipulation. The tool uses multiple databases to store details like profiles, conversations, email addresses, and a running log of AI-generated messages.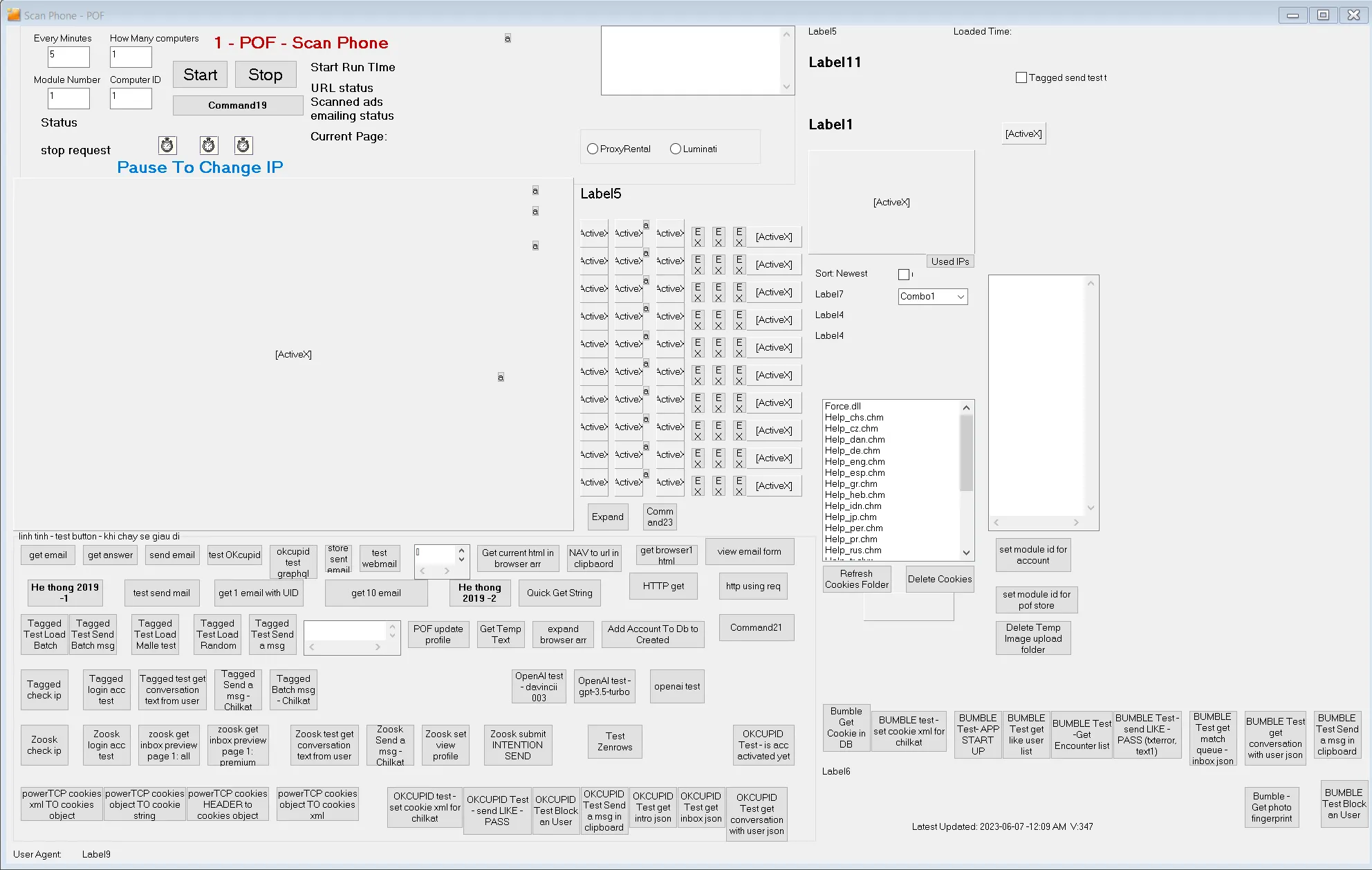 "LoveGPT" uses proxy services, virtual phone numbers, and anti-fingerprinting tools to remain undetected and anonymous. It can also bypass CAPTCHAs and send emails from fake accounts. Essentially, it has an extensive toolkit that can be used to deceive and catfish dating app users.
It's a timely revelation, especially when a recent survey by AttractionTruth disclosed that 20% of male dating app users turn to AI to improving their dating prospects. Also, as Decrypt previously reported, some people willingly pay for AI-powered fantasies, finding the personalized and customizable illusion compelling.
According to cybersecurity research firm Trend Micro, romantic scams are a common tactic among criminals, ranking among the top five scams of 2023. Even as AI tools like "LoveGPT" make headway into the world of online deception, it's still old-fashioned crypto scams that hold the lead. These digital currency deceptions have emerged as the most profitable scams of the year, even despite the volatile and speculative nature of crypto markets.
OpenAI did not respond to a request for comment from Decrypt. But it's noteworthy that last year, the company introduced a moderation tool to assist developers in countering the misuse of vast language models like ChatGPT. As lovelorn singles enlist AI as flirting coaches and scammers use AI to deceive them, dating app users would be wise to watch for artificial, digital Casanovas. Trust and authenticity may become the ultimate aphrodisiac.