Decentralized crypto exchange Hashflow has launched a competitive gamified financial experience called the Hashverse, which offers narrative and educational quests around decentralized finance (DeFi) activities like trading cryptocurrency.
In the Hashverse, traders will be able to choose a character avatar, stake tokens, complete various browser-based "quests," mint Hashverse character NFTs, climb the leaderboard, and earn or potentially win HFT—Hashflow's governance token.
"We hope to positively transform the experience of trading, competitions, and governance in Web3, all while ultimately enabling the community to shape the future of our platform," Hashflow CEO and founder Varun Kumar said in a statement.
Governance tokens are crypto tokens used by decentralized communities, also known as DAOs, to vote on various measures that shape the future and objectives of said community. Hashflow will be giving away one million HFT tokens to teams and individual players during Hashverse's first "season" that will run for 12 weeks, according to the platform.
Hashflow developed the project with the advertising agency and entertainment studio Superconductor, which was founded by Hollywood director duo Anthony and Joseph Russo ("Avengers: Endgame") alongside "Fast & Furious" franchise director Justin Lin.
Hashverse's lore is set in the futuristic sci-fi world of Renova, where an artificial intelligence known as Solus was created to prevent a devastating war. But when citizens rebelled against the AI in a struggle for power, it retaliated and established an AI-driven planetary dictatorship.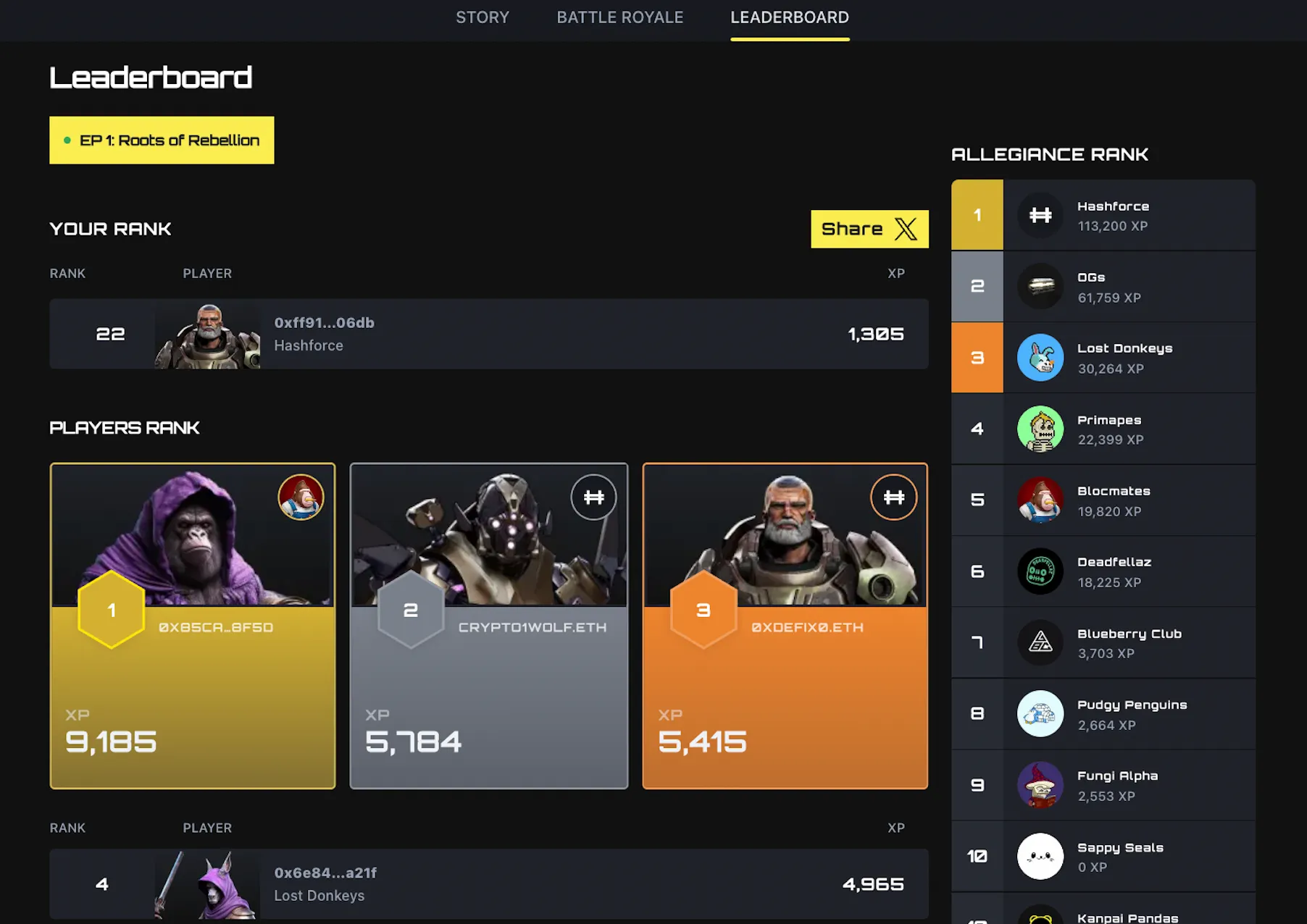 This lore is not entirely dissimilar to that of crypto firm and STEPN creator Find Satoshi Labs' upcoming game Gas Hero, which also takes place in a dystopian world where a powerful AI entity has caused global destruction. Find Satoshi Labs is similarly giving away millions of GMT, the STEPN governance token, as a part of Gas Hero's launch.
While the Hashverse isn't a video game per se, it's a move toward offering crypto traders and NFT fans a browser-based, gamified experience with the goal of making crypto transactions and DAO governance more entertaining. 
In the Hashverse, players can compete as a part of a team-based "alpha Allegiance." For the Hashverse's first season, Allegiances will be set up for members of various NFT communities including DeGods, Pudgy Penguins, Sappy Seals, Deadfellaz, and many other projects. 
"We strongly believe in the power of real community, and thus hope to, for the first time ever, truly unite some of the most engaged and valuable ones across Web3 globally in a way that tangibly benefits them," said Hashflow CMO and CSO Andrew Saunders, in a statement.
"While some alpha Allegiances will be founder-run, many have already chosen to be led by actual community members themselves," Saunders added.
Allegiances will also be able to compete in biweekly team-based trading matches called "Battle Royales" starting October 4, with winning teams receiving a portion of the HFT prize pool.
Hashflow has jokingly rated the Hashverse game "D" for "degen," citing "getting rekt, smack talk, and gud vibes" as reasons for the score. It's inspired by the Entertainment Software Rating Board's (ESRB) rating system, which is used by popular video games.
Hashverse's quests are single-player, offering a mix of story-based quests that draw upon its sci-fi lore and more educational quests. In the daily educational quests, users can read up on DeFi topics and learn about various trading strategies and technical analysis. Completing quests grants participants XP, and the Allegiances with the most XP will reach the top of the leaderboard. 
Hashflow isn't the first crypto firm to create a gamified social trading experience with crypto perks, however. In recent months, other social crypto platforms like Friend.tech and Yuga Labs' HV-MTL Forge game have been on the rise as traders latch on to new platforms that allow them to buy and sell crypto assets to gain exclusive perks.