OpenAI recently leveled the playing field in the realm of artificial intelligence (AI) chatbots with a notable update to its ChatGPT model. What's new? Internet connectivity. Previously, this was a distinct advantage held by Google's Bard, but no longer.
Last March, OpenAI unveiled the concept of ChatGPT plugins and said ChatGPT would be able to search the web. It set up a waitlist for users and developers interested in testing the feature. These features have now transitioned into beta for the GPT-4 model of ChatGPT, making them more widely available.
The move appears to have been fast-tracked, likely in response to Google Bard's release and its accompanying features. The web-browsing feature also pits ChatGPT against Microsoft Bing—which is free and uses GPT-4, just like OpenAI's model.
For ChatGPT Plus subscribers, the path to enabling this feature lies in the account settings. Within the "Beta features" tab, users can activate the internet connection option, thereafter unlocking the ability to request real-time information during their chat sessions.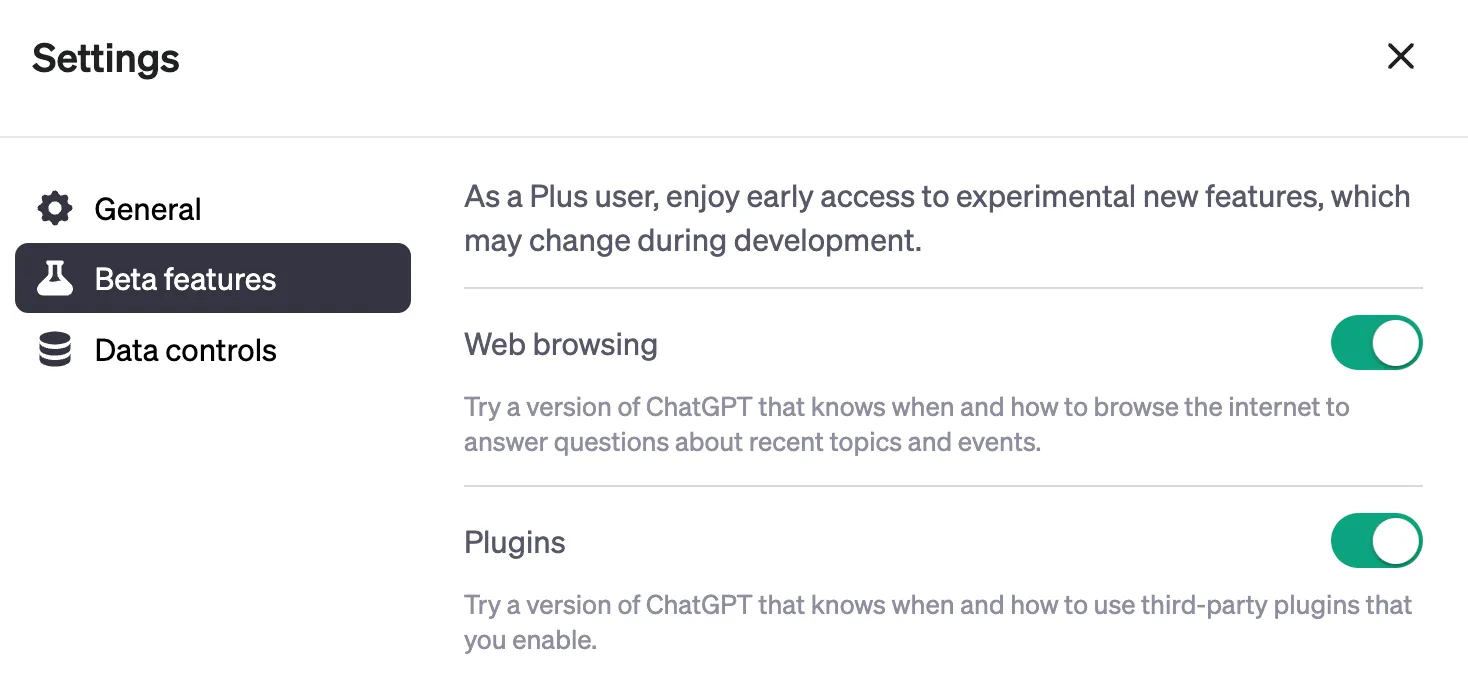 This feature's potential is vast, making the model able to surf the web and get the latest information on almost anything. The catch? It's only available to a select few as it undergoes its beta phase, meaning not all ChatGPT Plus users will have access at this stage. Also, OpenAI has not clarified if it has any control over what sources are used by ChatGPT—we tried to ask it what we consider "unethical" questions and search for pieces of information available on fake news sites, and our efforts were unsuccessful.
In a side-by-side comparison by Decrypt, the three chatbots—ChatGPT, Bard, and Bing—were asked to provide the current price of Bitcoin. The results demonstrated some differences in their capabilities. While ChatGPT provided a near-accurate response using Coinbase as a reference, Bard offered a result based on its own sources, and Bing referred to Google and CoinMarketCap data, even including the USD to Brazilian real exchange rate, as the query was made from Brazil.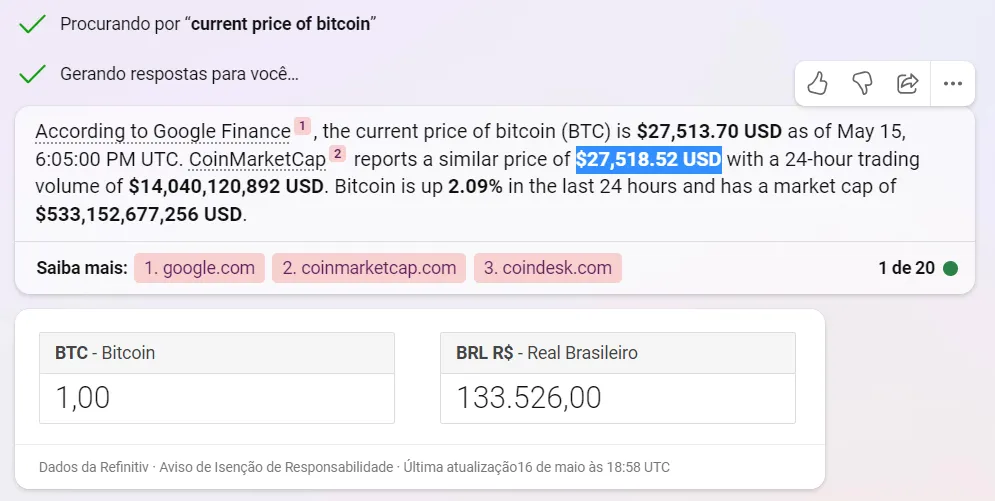 Google Bard and Bing outpaced ChatGPT, not only in the speed of their responses but also in the depth of information provided. Both provided almost instant responses and included additional details such as intraday fluctuations, high-low prices, trading volume, and price changes—elements currently missing from ChatGPT's responses. However, ChatGPT was quite capable in tasks that required more creative results, like summarizing or explaining news articles.
Despite these disparities, OpenAI's move to include internet connectivity in ChatGPT is a significant stride in the AI chatbot contest. While it's true that the "Plus" benefits might be achievable for free with other models, ChatGPT's ability to access real-time data gives it a fighting chance. This is just another leg in the ongoing AI race—one that is far from its finish line.