Malta, the crypto-friendly "blockchain island," is losing its sheen. 
The Mediterranean island—the smallest country in the European Union—has become a magnet for companies keen to take advantage of its welcoming stance towards cryptocurrencies, tax and passport arrangements. They include big hitters in the crypto industry, such as Binance, OKex and BitPay. 
But now Malta is in hot water. Malta's financial arrangements have come under increasing scrutiny from international regulators. Blockchain companies are deserting the island—three crypto exchanges have recently left its shores, and instability is giving its crypto community reason to do the same. Protestors throng the streets of its capital Valletta, baying for the blood of government officials they say are linked to the assassination of an investigative journalist who exposed corruption on the island.
Other countries have seized on the opportunity presented by Malta's misfortunes, with crypto havens springing up throughout the world. Switzerland's "Crypto Valley, Puerto Rico's "Crypto Island" and Blockchain City, Dubai, are well known. But here are five you may not have heard of. 
1.

Hainan, China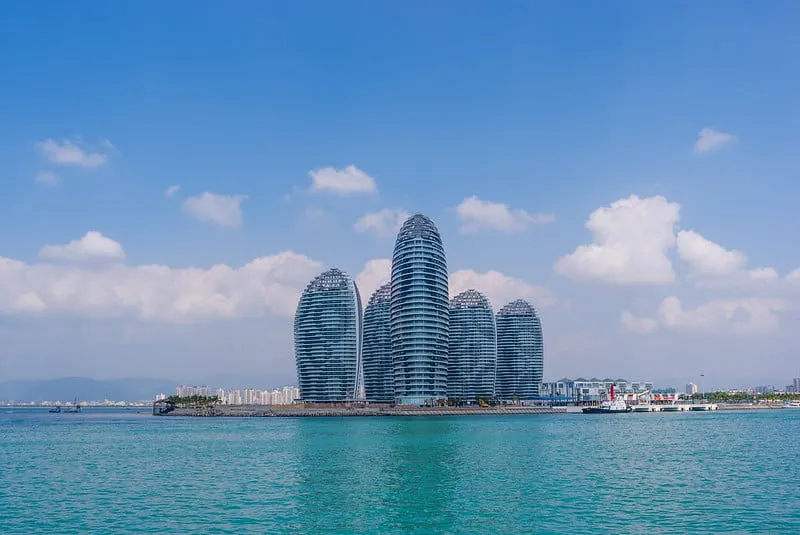 Hainan is China's Hawaii. The island province is the nation's southernmost point, and its relatively remote location means it's less prone to regulatory scrutiny than cities like Beijing and Shanghai.   
China launched a blockchain pilot zone in Haikou, Hainan's capital city, in October 2018, it already hosts 175 startups, including Microsoft and HP.  A blockchain research institute, in collaboration with Oxford University's blockchain research center, also opened in 2018, and Hainan has become the core test zone for China's blockchain technology development. 
Chinese crypto exchange Huobi has reportedly moved its operational center and 300 of its 900 employees to Haikou.
"If China is to make some breakthroughs in the blockchain industry, it is mostly likely to happen in two places: Hong Kong or Hainan," said Livio Weng Xiaoqi, CEO of Huobi Global.
Baidu Blockchain Lab, 360 Block Chain and Thunder Block Chain are among those setting up a presence in Hainan. International blockchain startups such as IOST blockchain network are also partnering with the government to take advantage of opportunities there. 
Since the second half of 2017, Hainan has held around 100 blockchain conferences. At the most recent, in November, Yang Chen, President of Hainan's Financial Supervisory Authority said: "We hope that Hainan will become the center of offshore innovation and entrepreneurship demonstration zone, the center of national blockchain research and application demonstration as well as the national digital asset trading demonstration zone." 
Did you know?
The curbs on non-locals buying property in Hainan have led to a
flurry of fake marriages.
2.

Germany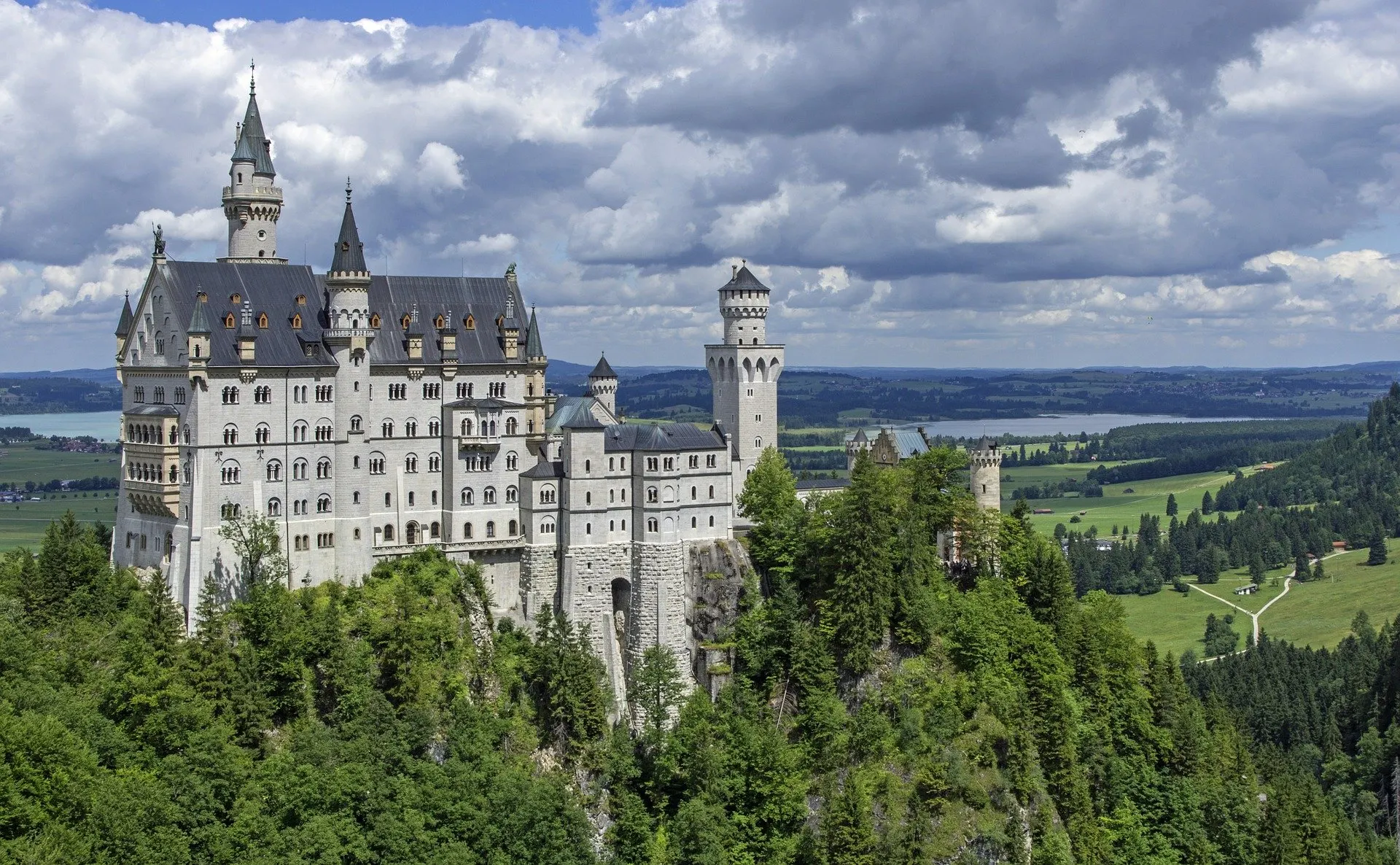 OK, so it's not exactly an island, but Germany has recently taken the lead in regulating cryptocurrencies in Europe. And, on January 1, 2020, it becomes the first country to allow banks to sell and store cryptocurrencies.  
The new measures, which also require custody providers and crypto exchanges operating in Germany to apply for a German license, have been greeted with enthusiasm, and declarations that Germany is well on its way to becoming "crypto heaven." Analysts believe that the increased regulation will inspire more institutional investors to come to Germany.
Europe's biggest economy, and the fourth biggest in the world, Germany also dished out the first security token license earlier this year, to crypto loan company Bitbond. Many believe the German regulator's moves herald a thaw in attitudes to blockchain projects that will extend throughout Europe.
Already, more than 30 crypto startups call Germany home. Internet of Things blockchain developer IOTA is based there, along with its backer, engineering giant Bosch. The likes of Deutsche Bank, Commerzbank, UBS, and pharmaceutical giant Merck are all busy colonizing the blockchain space.
3.
St. Kitts and Nevis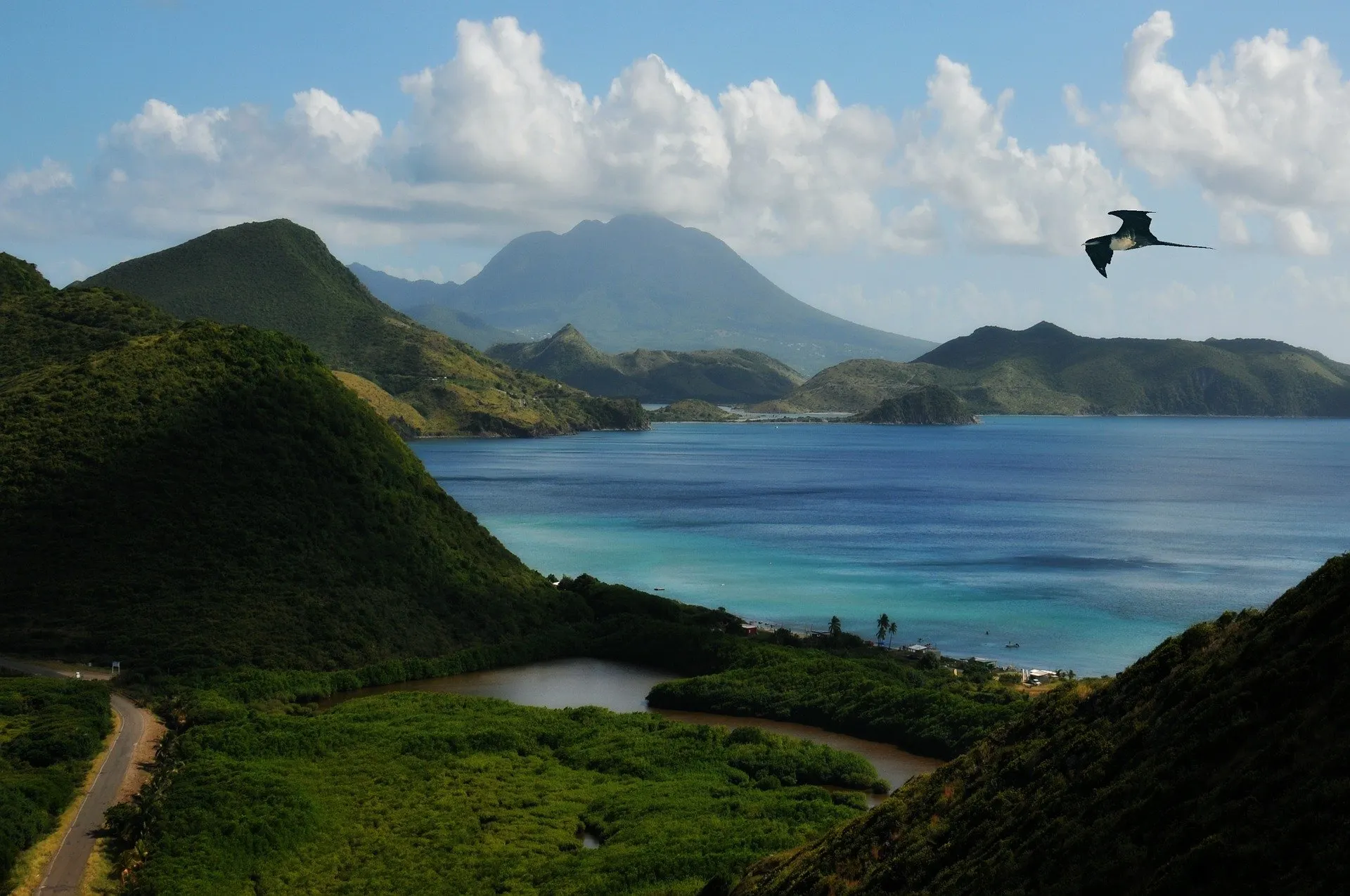 China wasn't the first country to announce that it's issuing a central bank-backed digital currency. That honour, some say, belongs to St. Kitts and Nevis, a dual-island nation in the Caribbean. 
Some big beasts in the blockchain world are reportedly headquartered in St. Kitts. They include bitcoin.com, which promotes cryptocurrency Bitcoin Cash; its chairman, Roger Ver, is a citizen of the islands. Telegram messaging app founder Pavel Durov, who is developing the TON blockchain, is a dual citizen of Russia and St. Kitts.   
The days when it was possible to purchase St. Kitts' citizenship with bitcoin, as Roger Ver reportedly did, are long gone. But its Citizenship by Investment programme is still going strong. The fund makes it possible to gain a passport, and tax advantages, by contributing to the island's economy. This week, the government announced that the resulting poverty alleviation programme now provides seven percent of the population with a monthly stipend. 
4.
Wyoming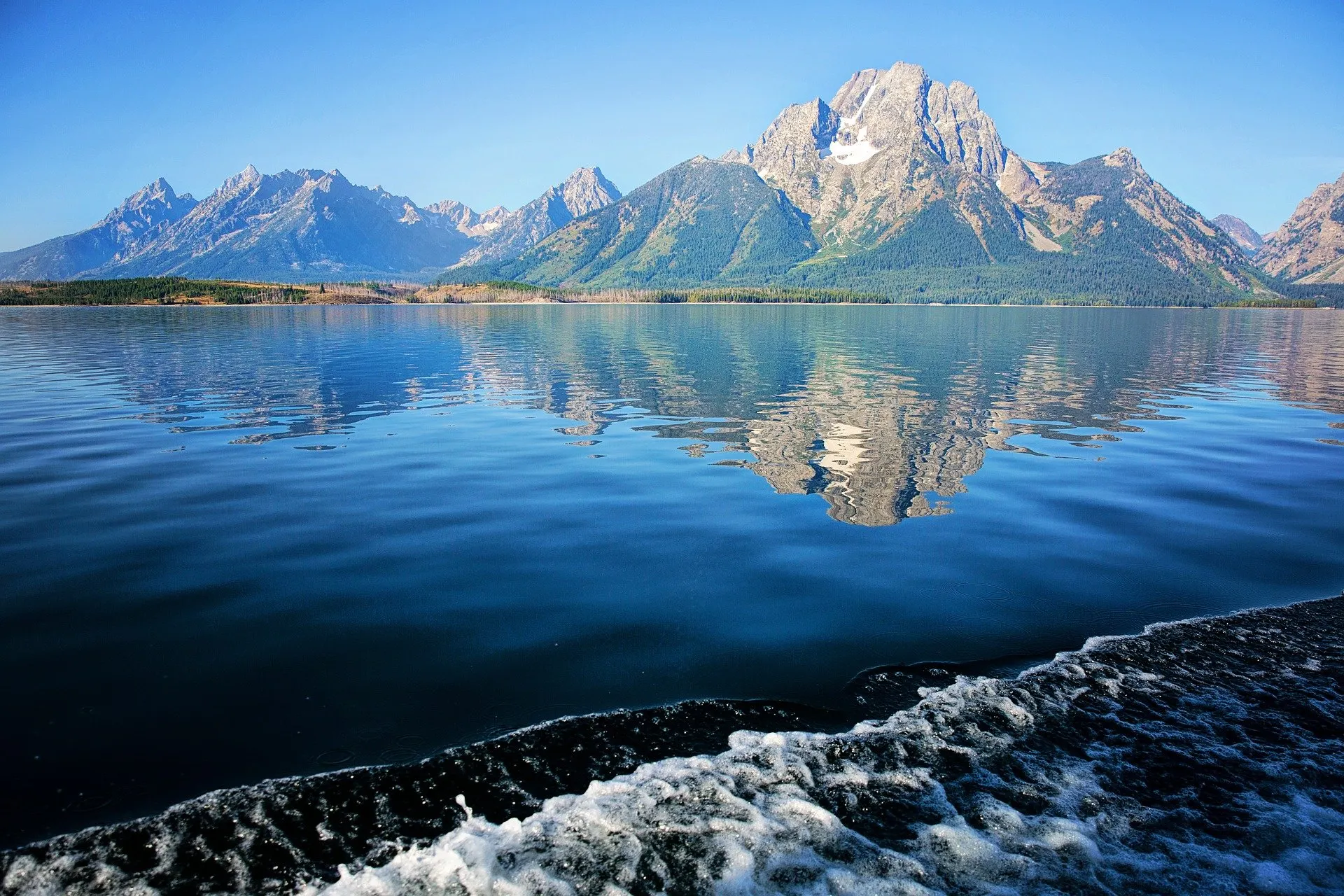 Another non-island contender. Wyoming is America's own crypto haven. The least-populous US state has passed 13 laws in order to propel the development of the local blockchain industry and attract businesses from all over the country.  
Wyoming became the very first US state to categorize digital assets as legal property. This means that Fidelity, Coinbase, Bakkt, and other crypto businesses can operate in the state without incurring legal risks. 
The state hopes that its newly established crypto custody institutions, for holding cryptocurrency, will draw a steady stream of digital assets—they enable clients to access customers in New York without having to go through the financial capital's stringent state regulations.
5.
The Marshall Islands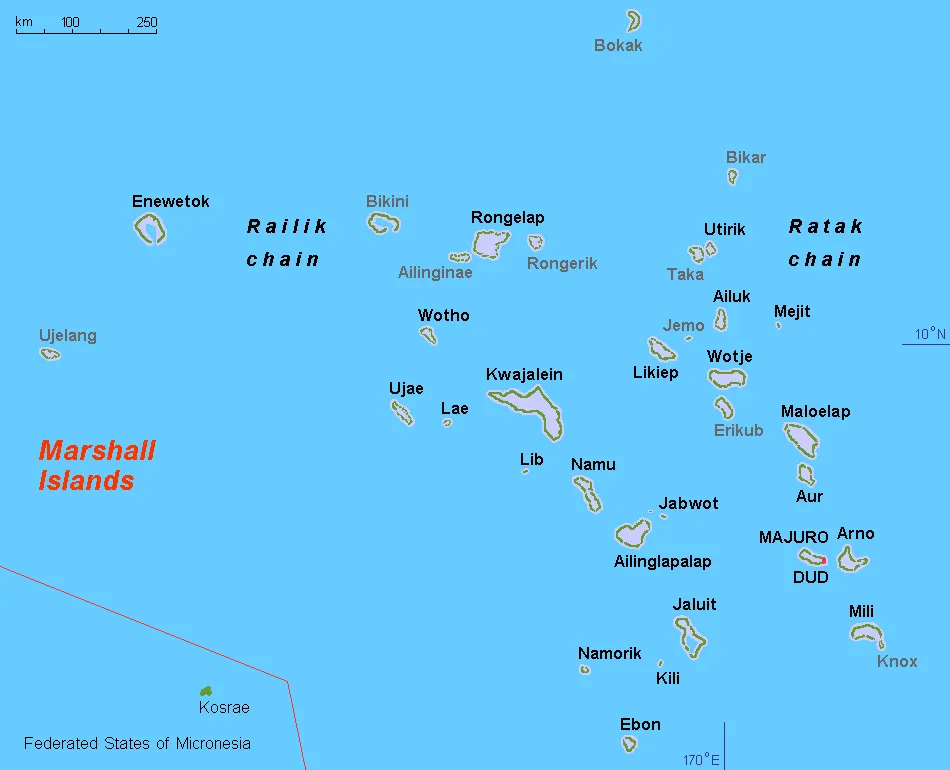 For dyed-in-the-wool Libertarians, central bank-backed digital currencies and crypto friendly regulations totally miss the mark of what constitutes a true "Blockchain Island."
In fact, Steve Tendon, managing director of blockchain consultancy ChainStrategies—which coined the phrase for Malta when helping its government implement its plans—is now backing the Marshall Islands.
Tendon says he became disengaged with Malta's policy when the authorities insisted on crypto companies setting up a physical presence on the island; they backed out of creating an entirely virtual jurisdiction, one that would serve to connect crypto and blockchain to the rest of the global financial system.
In contrast, he argues that the Marshall Islands—which is progressing with plans for its own digital currency—is less hampered by constraints. It's also economically challenged, so up for the job. 
Also helpful for his purposes is the fact that the tiny enclave is geographically decentralized, almost entirely isolated, and at risk of disappearing due to rising ocean levels.
Which, if nothing else, is a great incentive to sort out Bitcoin's carbon emissions.