Christmas is a time for giving, and if you're looking for crypto presents for the holiday season, we've rounded up a selection of gifts to suit all wallets. From stocking fillers to cost-no-object gifts for Bitcoin millionaires, there's something for everyone in our 2020 crypto Christmas gift guide.
Ethereum: The Infinite Machine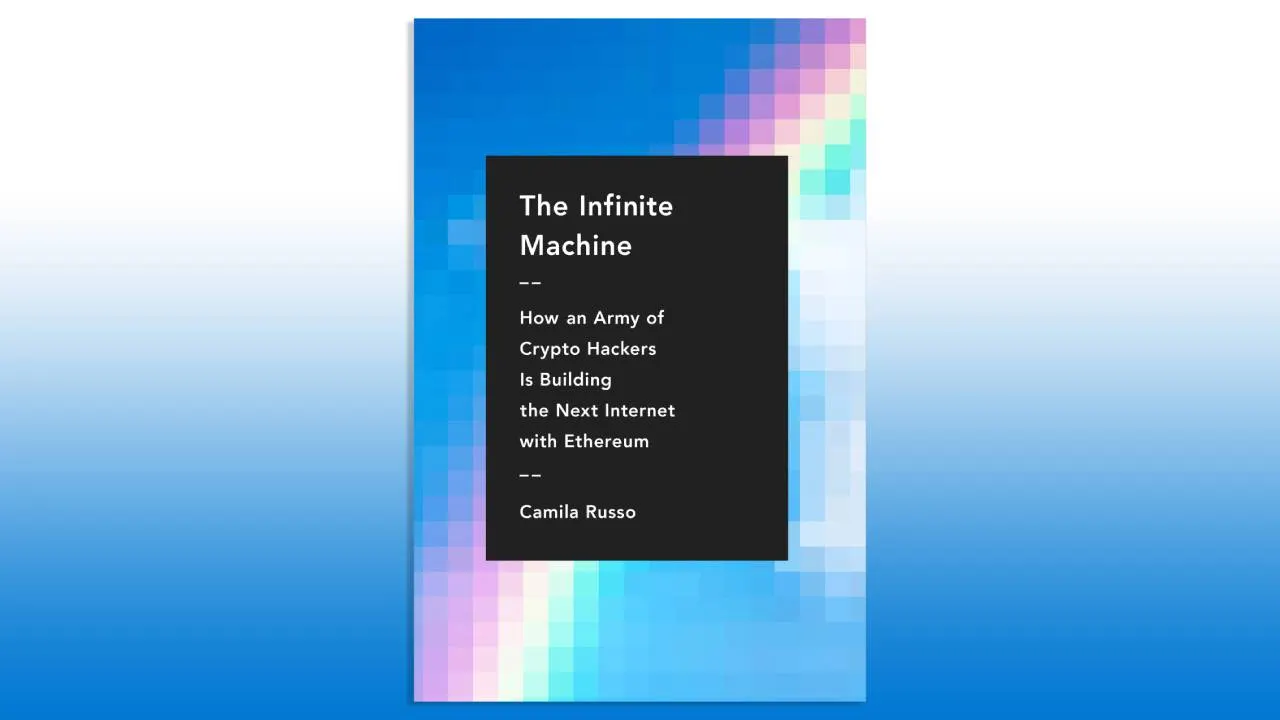 With the successful launch of Ethereum 2.0, this timely book by The Defiant's Camila Russo takes a look back at the genesis of Vitalik Buterin's "world computer". It follows the 19-year-old coding genius as he leads a "ragtag group of feuding hackers with no business plan and no live product" to create a platform that's grown to a market cap of over $61 billion.
Decrypt called the book "required reading", with Russo blending meticulous research—she interviewed over a hundred people in the course of writing the book—with "salacious detail worthy of a Hollywood biopic." Doubtless the movie will be dropping in our cinemas in due course.
$21, amazon.com
Cryptocurrency socks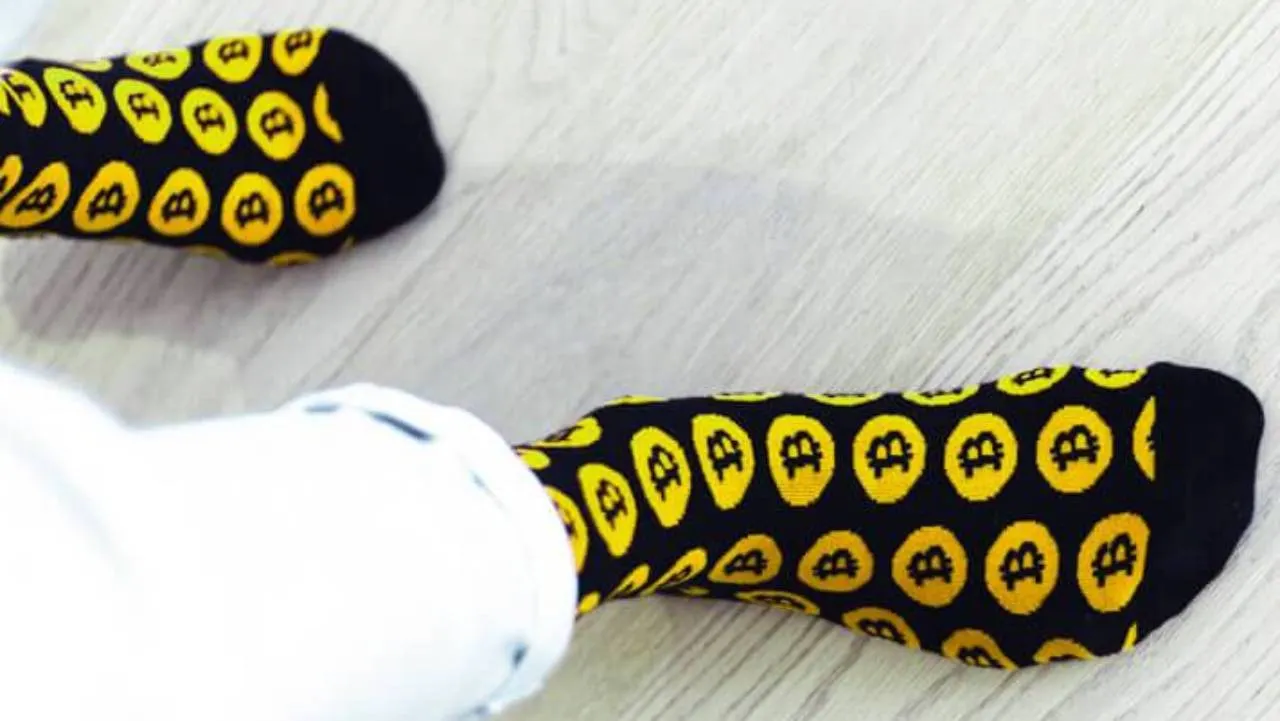 That most traditional of Christmas gifts gets a crypto makeover, with these socks featuring the Bitcoin, Dogecoin, Litecoin, XRP, DigiByte and Monero logos. Kryptoez promises "maximum style and comfort," though given the, er, bold colour schemes of some of the coins, pairing them with your outfit could challenge your sartorial sensibilities. Naturally, you can pay for these crypto socks with a variety of cryptocurrencies, including Bitcoin, Bitcoin Cash and (oddly, since they don't offer an Ethereum sock) Ethereum.
$12, kryptoez.com
A Christmas NFT swether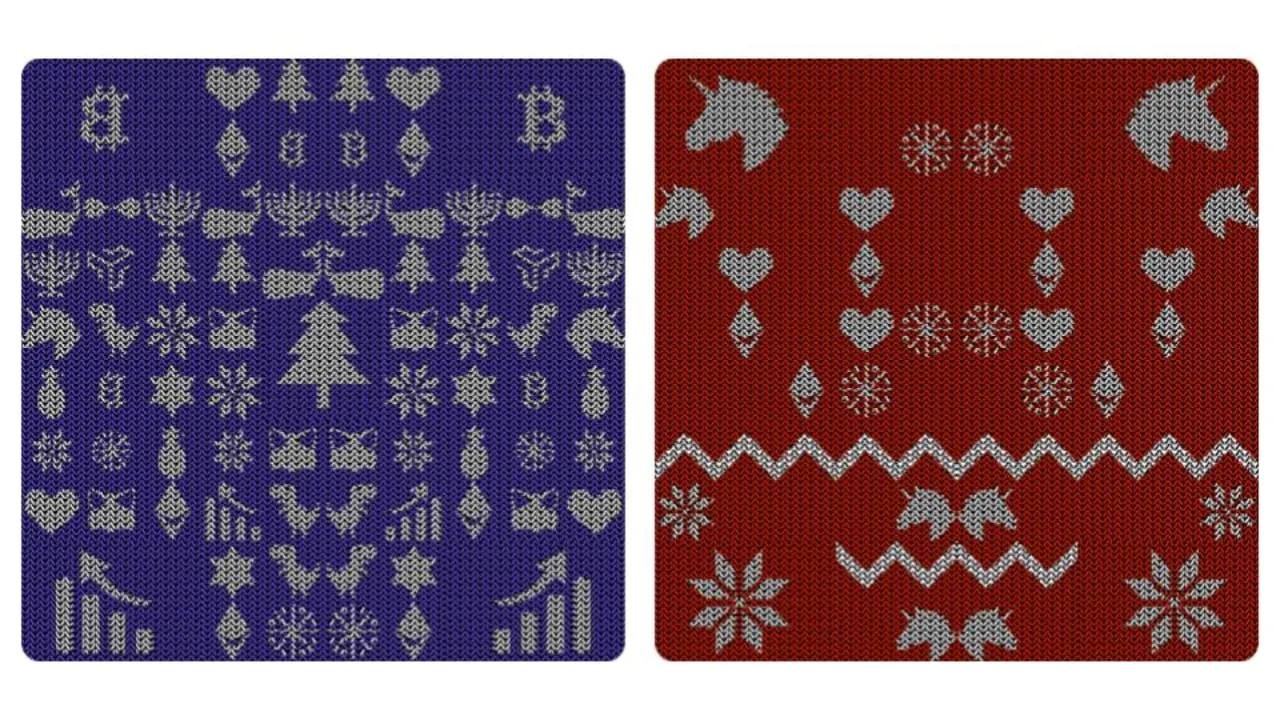 Earlier this year, blockchain start-up Treum launched an auction platform to buy game-worn NBA jerseys. Now it's giving away unique jerseys of a different kind, in the form of swethers.
These non-fungible tokens (NFTs) are designed to look like ugly Christmas sweaters, emblazoned with optimistic crypto symbols like whales, Bitcoin logos and price charts surging skyward. And because they're NFTs, each one is provably unique. If you want to give the gift of digital knitwear, you can create your own over at the swether site, or buy and sell swethers on NFT marketplace OpenSea.
Bitsoaps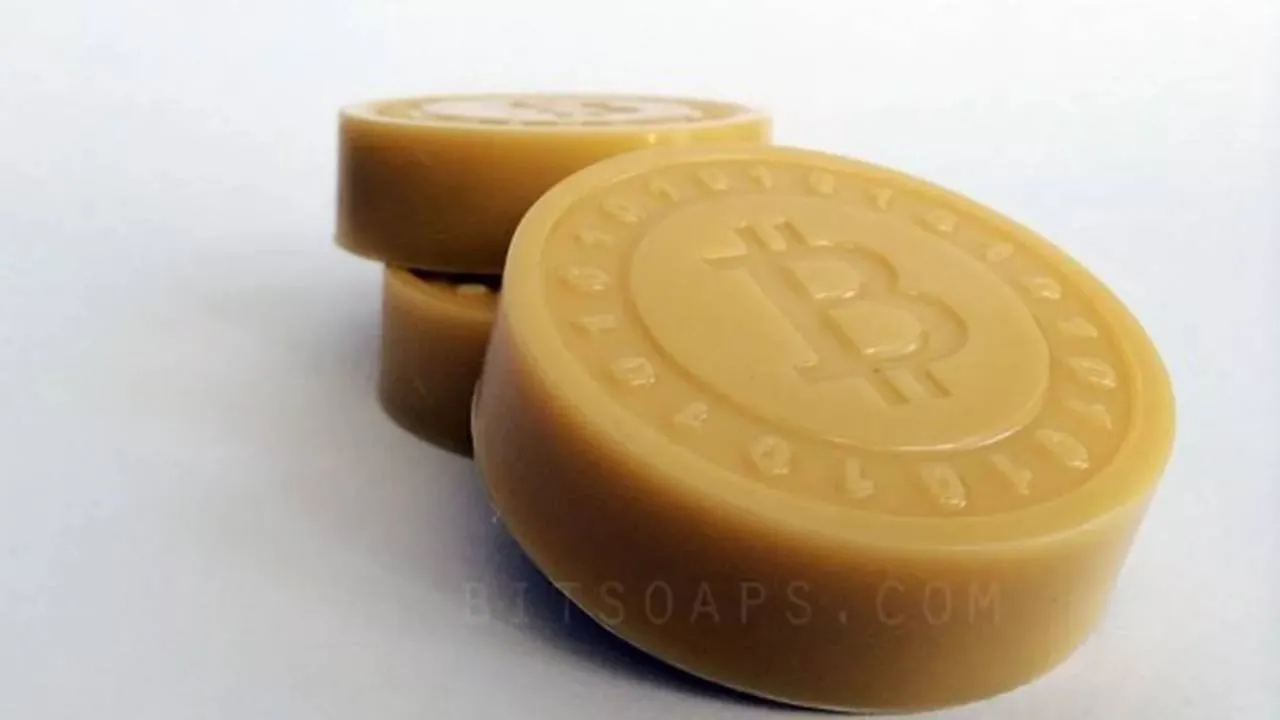 Love the smell of crypto in the morning? Now you can literally bathe in the scent of digital money with these themed soaps, embossed with the Bitcoin, Litecoin and Ethereum logos. They're made from hemp oil and olive oil, loaded with essential fatty acids and anti-inflammatories. Pick and choose from lemongrass and grapefruit, activated charcoal and spearmint with eucalyptus, goat's milk, lavender and castile varieties.
$4, bitsoaps.com
Trust Machine: The Story of Blockchain [DVD]
This documentary has plenty to offer for crypto newbies and veterans alike. Kicking off with a primer on blockchain technology, it soon evolves to follow several parallel storylines; the ongoing trial of British activist Lauri Love, accused by the US of stealing government secrets; the creation of Ethereum; and examples of how blockchain is impacting everything from aid for refugees to power supplies. 
It comes with a solid pedigree; director Alex Winter also helmed Downloaded, which explored the rise and fall of Napster, and Deep Web, an in-depth look at the Silk Road crypto drugs market. One of the better examinations of blockchain and the nascent crypto industry.
$18, amazon.com
HTC Exodus 1s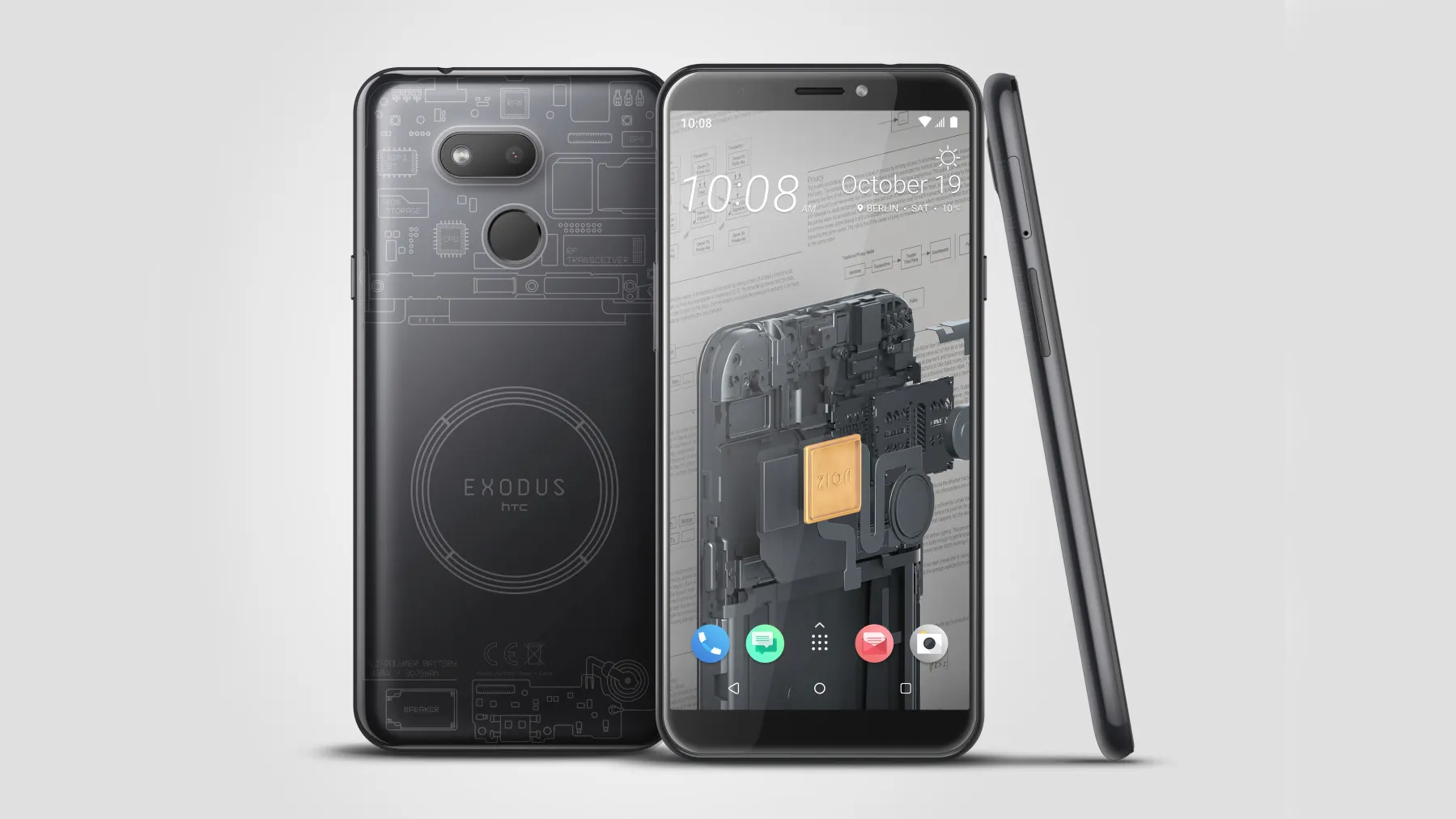 The HTC Exodus 1s "cryptophone" is a year old, but still sports a respectable spec sheet for a budget phone. It packs in a Qualcomm Snapdragon 435 processor with an octa-core CPU, 4GB RAM and 64GB of storage, along with a 5.7 inch, 720 x 1440 pixel display and dual 13MP cameras. It's not going to challenge the likes of the iPhone 12 Pro or the Samsung Galaxy S20, but then, it's about a quarter of the price.
More importantly for crypto fans, though, the Exodus 1s packs in its own Zion cryptocurrency hardware wallet, as part of HTC chief decentralized officer Phil Chen's masterplan to create a line of "blockchain phones". It's even capable of running a full Bitcoin node—though as you'd have to keep it plugged into the mains to enable this capability, it's more of a party trick than anything else. For the full lowdown, read our HTC Exodus 1s review.
$266, htc.com
Crypto [Blu-ray]
Let's be honest: Crypto is not the best movie in the world. Decrypt's review of Crypto called it "paralyzingly slow", "thuddingly unsubtle" and "not awful, exactly, because it's running on rails." But on the other hand, it is one of the few (fictional) movies released thus far to make cryptocurrency a plot point (Hollywood tends to lag behind emerging trends, since it takes a long time to make a movie). Go in expecting nothing more than an entertaining B-movie, and it's perfectly adequate. Which makes it ideal for viewing on Christmas evening when you're stuffed with pudding and the only thing left in the drinks cabinet is The King's Ginger.
$13, amazon.com
Bitcoin neon sign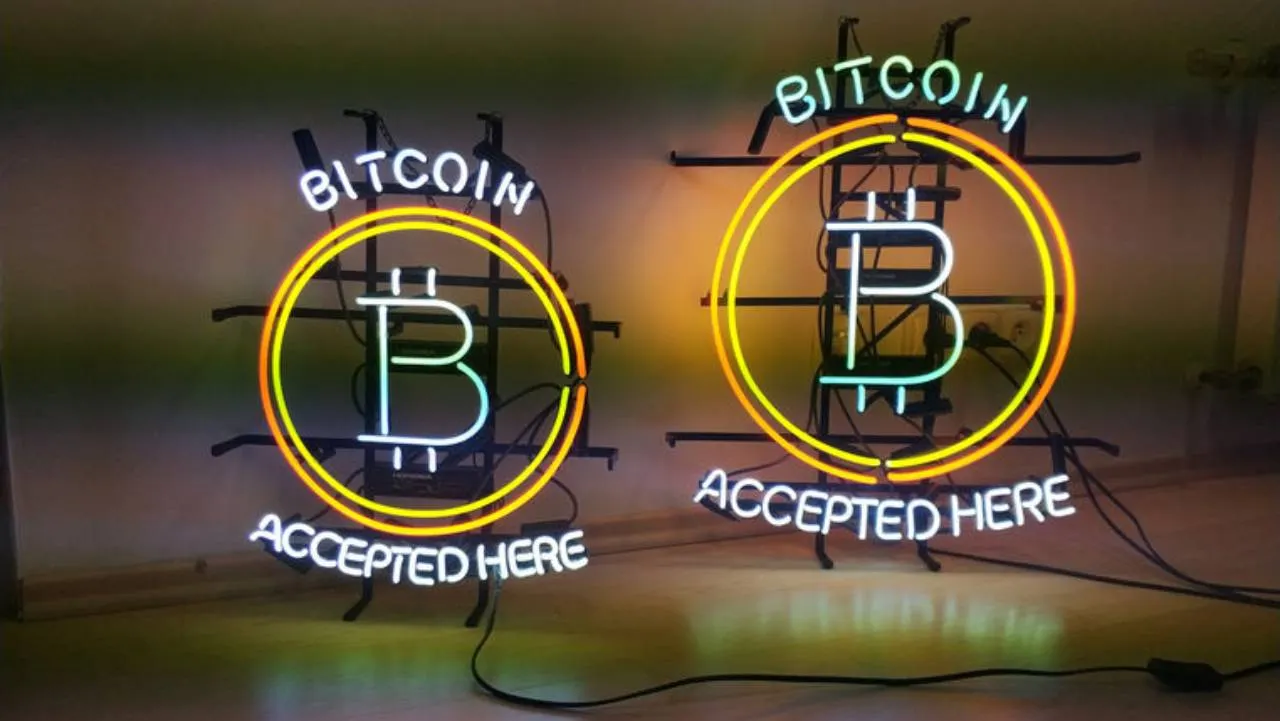 Bitcoin ATM firm General Bytes clearly intended this sign for shops running its hardware, but it's also a splendid piece of wall art for the Bitcoin faithful. It's a bona fide neon sign, not a try-hard lookalike; made of hand-blown glass tubing and available in 39x49cm ($425) and 52x61cm ($500) variants. Note that because of its fragile construction, shipping isn't cheap; you'll need to add $125 to get it sent out to you.
$425, generalbytes.com
Bitcoin Billionaires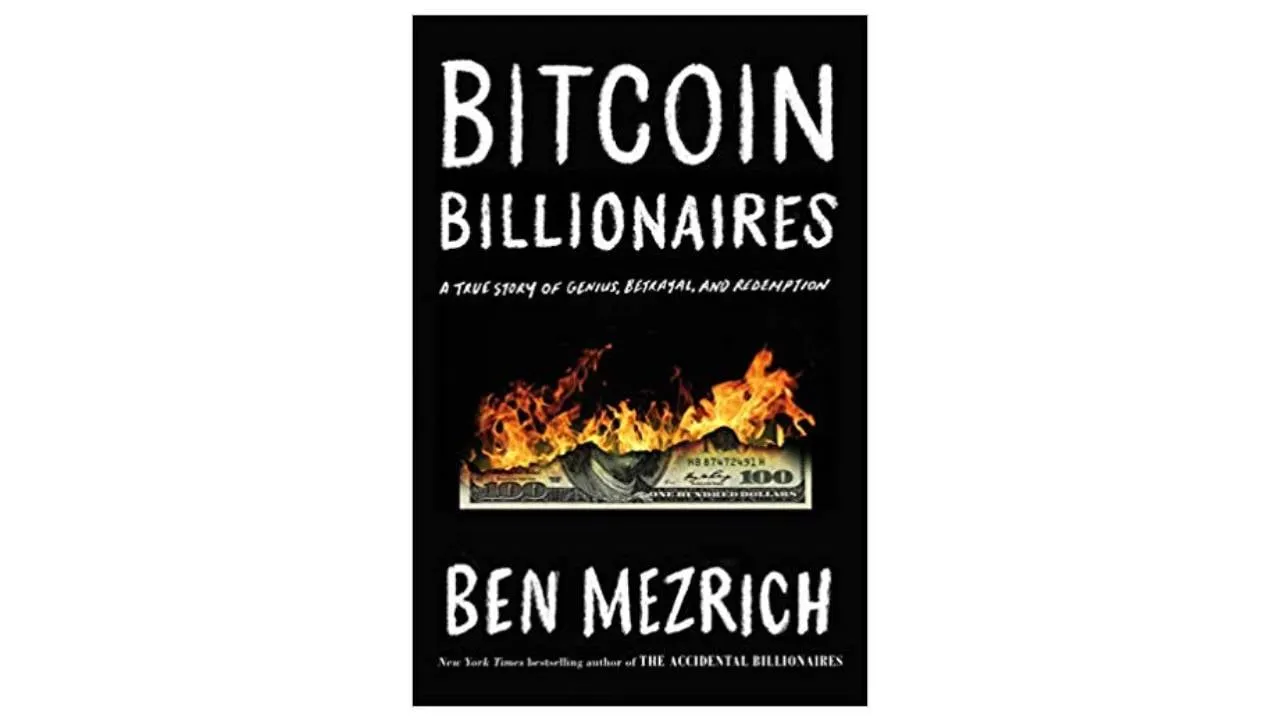 Ben Mezrich's follow-up to The Accidental Billionaires (filmed as The Social Network) picks up the story of Cameron and Tyler Winklevoss, who invested their settlement from Mark Zuckerberg into the then-nascent Bitcoin cryptocurrency and turned a massive profit, eventually setting up their own exchange, Gemini.
Something of a mea culpa from Mezrich, who painted the Winklevoss twins with a broad brush as entitled Harvard jocks in the original book, Bitcoin Billionaires reappraises them as shrewd businessmen with hidden depths.
The book leans heavily on glitz and glamour–there are an awful lot of scenes at parties, where people deliver exposition over a thumping EDM beat. But it's an interesting account of how cryptocurrency has outgrown the fringe anarchists who championed it in its early days, and how–for good or ill–it's been taken up by well-heeled figures intent on taking it to the mainstream.
$12, amazon.com
Ledger Christmas Pack
The Ledger Nano X is one of our favorite crypto hardware wallets; in our Ledger Nano X review, we called it "an excellent product marred only by its high price tag". If you feel like splashing the cash this holiday season, Ledger is running a special Christmas Pack offer of a Nano X bundled with a $25 voucher for crypto purchasing platform Coinify. Better move fast, though; only 5,000 are available, and the vouchers expire on December 29.
$119, Ledger.com
Ticonn Signal Blocker Pouch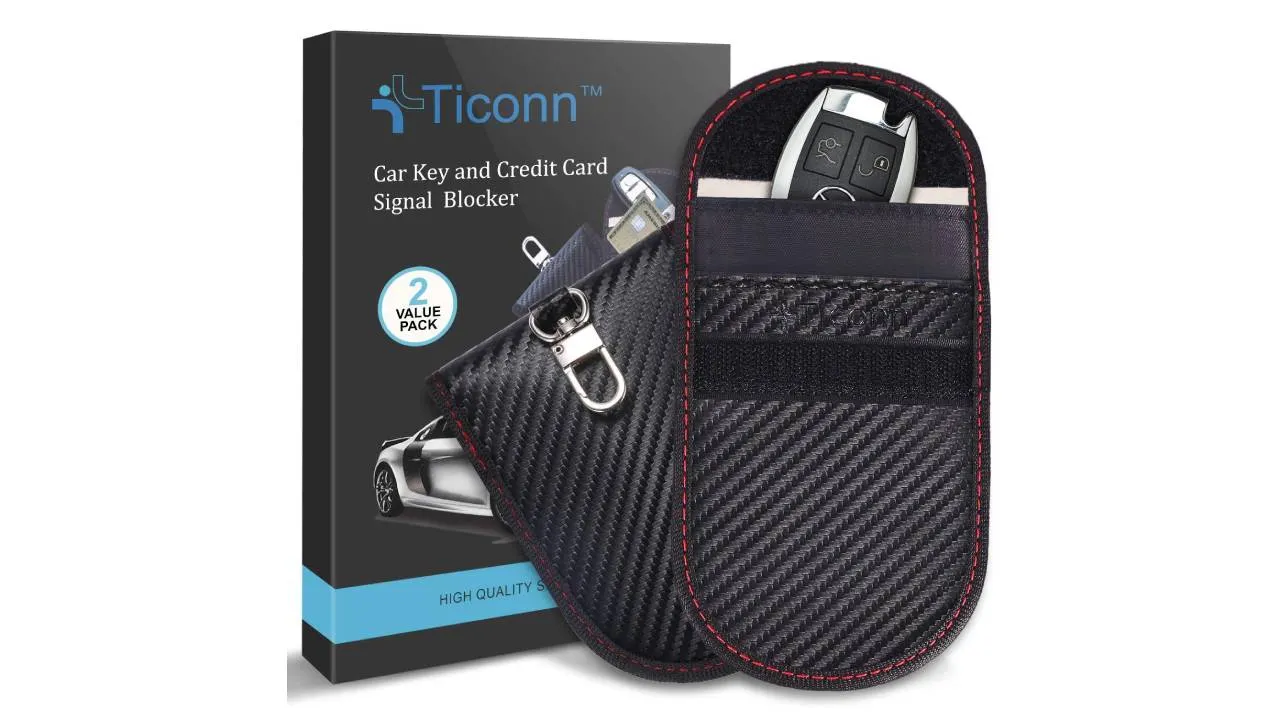 While crypto wallets have pretty sophisticated levels of security, there's no reason not to go the extra mile with your precious cargo. Faraday Bags are pouches designed to resist everything from fire, water and solar flares to RFID attacks and magnets. They block cell signals from reaching your wallets, too—keeping prying eyes from getting anywhere near your loot. Ticonn's Signal Blocker Pouch comes in natty carbon fiber and Harris Tweed finishes, and will easily accommodate your hardware wallet of choice.
$15, amazon.com 
Ugly Christmas Sweater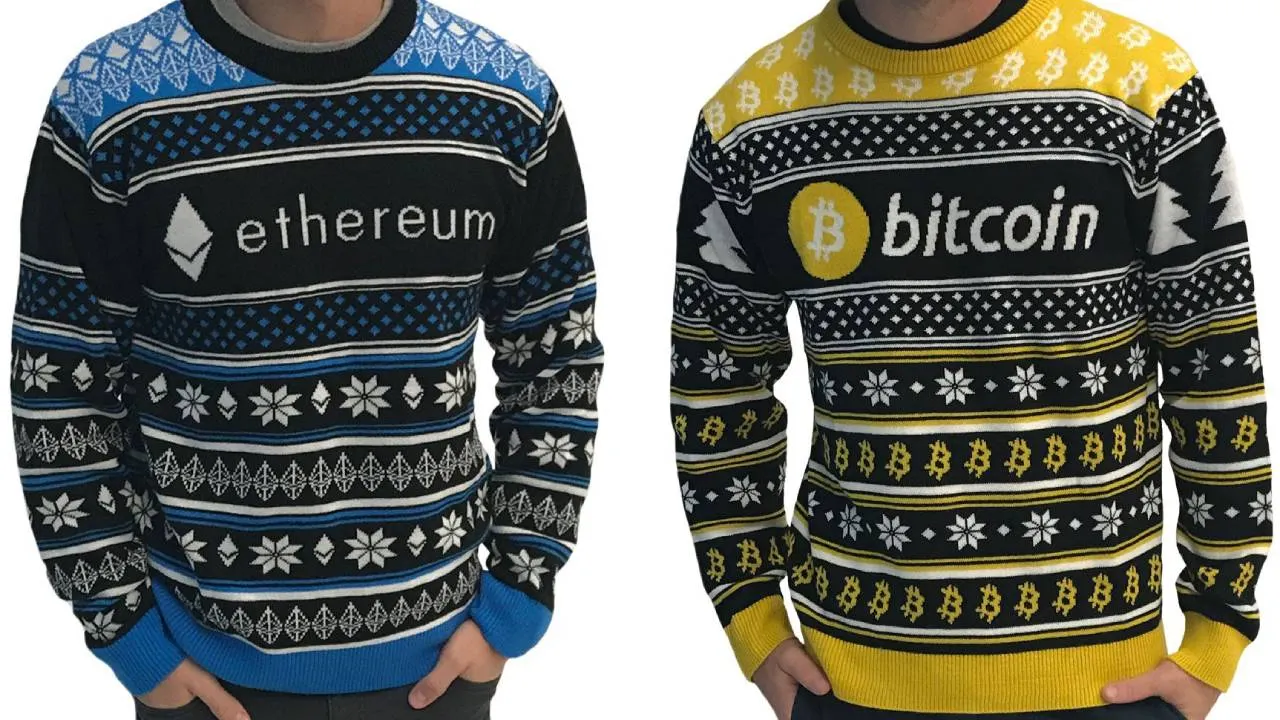 Where would we be without a hideous Christmas sweater to help bring in the festive cheer–and by jove we need some cheer this year. Hodlmoon has taken the Christmas staple and given it a crypto makeover. Choose from Bitcoin, Ethereum, Brave or er… Kyber Network themed sweaters, among others. 
Alternatively, if you've been hodling an obscure token for years hoping it will come good, you can ask the Hodlmoon team to design a sweater of a cryptocurrency of your choice.
$60, Hodlmoon
Bitcoin face mask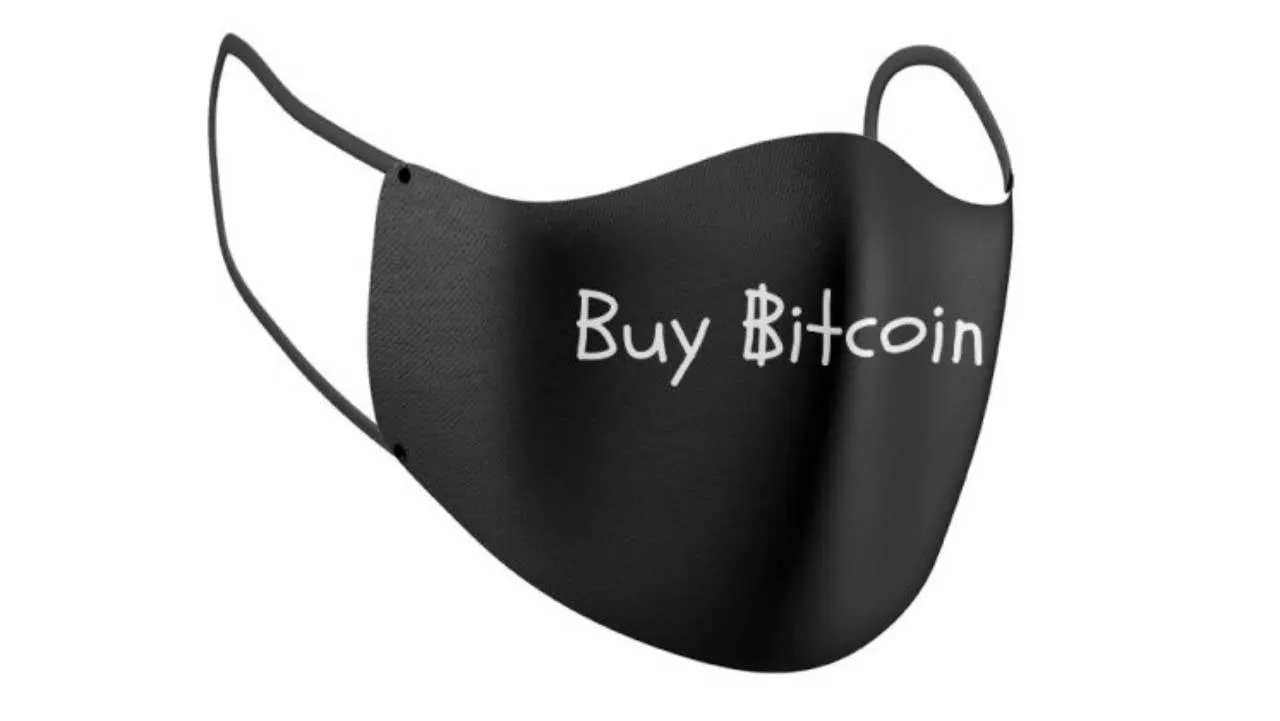 What better way to celebrate Christmas than to remind everyone of the hell year we've just been through? This face mask comes with a 1 PM 2.5 air filter, sporting five layers of filter protection, and a jaunty reminder to "buy Bitcoin" as we careen towards a COVID-induced economic collapse. Happy holidays!
$15, Hodlmoon