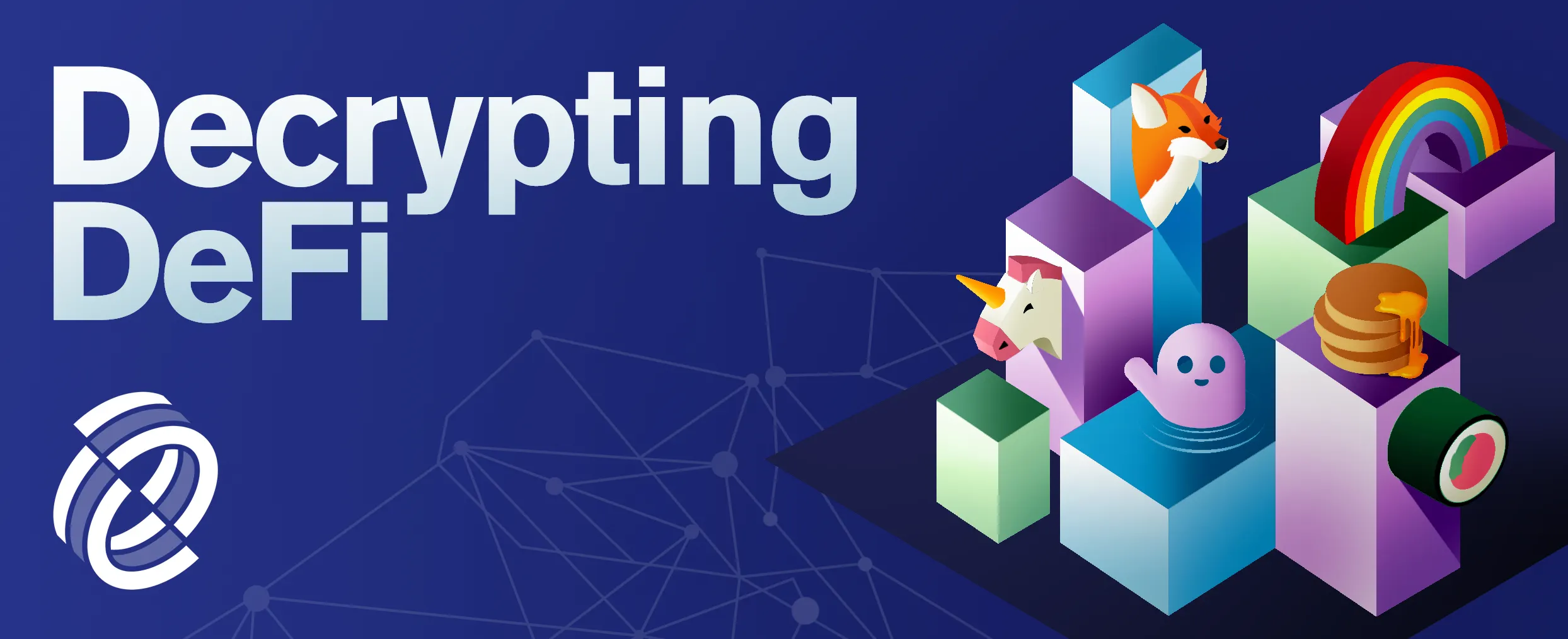 The DeFi sector's largest decentralized exchange is embarking on a major expansion.
In an interview this week at the Messari Mainnet conference in New York, Uniswap Labs COO Mary-Catherine Lader told Decrypt that the team behind the protocol has its eye on "several new products" to continue growing the exchange's market share. Uniswap Labs is the development team behind the Uniswap protocol.
For context, Uniswap's 24-hour trading volume over the past 24 hours was $1.12 billion just on the Ethereum mainnet (i.e., excluding Polygon and Arbitrum integrations). The next runner-up for DEX volume was PancakeSwap, with roughly $194 million.
Of all volumes across all DEX platforms, Uniswap currently commands 60% of the market, according to DeFi Llama. Uniswap is quite clearly the dominant platform, but only in DeFi.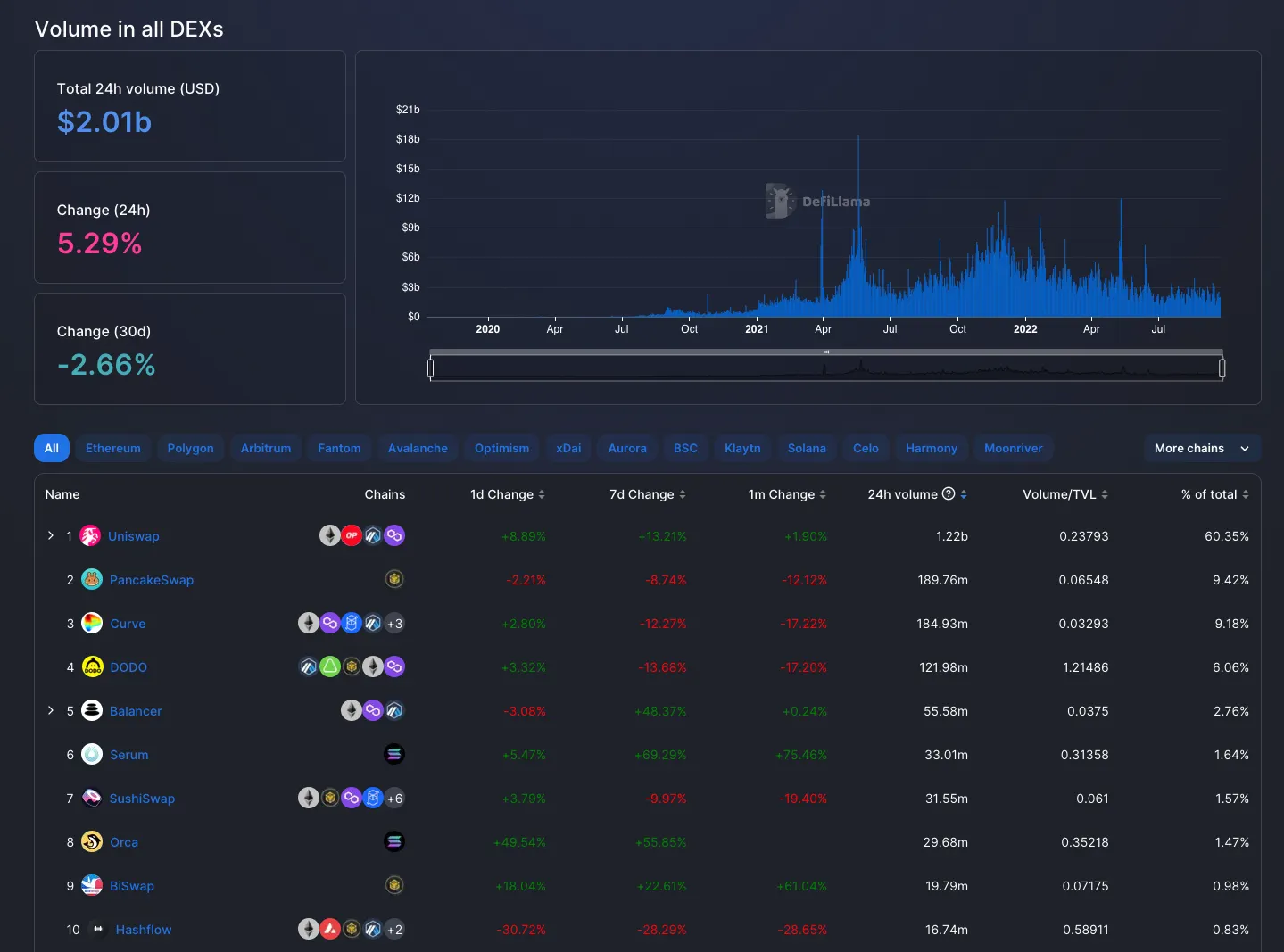 The game looks very different when compared to their centralized counterparts. Binance and Coinbase, for example, played host to $24 billion and $2.9 billion over the past 24 hours, respectively.
Thus, as Mary-Catherine Lader explained, siphoning off some of that money away from the centralized giants is a top priority for the Uniswap team. One way it has identified to help do so: NFTs. In June, Uniswap Labs bought NFT aggregator Genie. Now the reason why is becoming clearer. "We were really excited about NFTs as a growth sector to get more people into crypto, to get more people to swap tokens," Lader said. "It made a lot of sense to us, from a market structure perspective, that Uniswap would help create an experience where you can buy and sell any digital asset you might have. So you can buy and sell NFTs on OpenSea, but starting later this fall—I don't want to say exactly when—you'll be able to buy and sell NFTs on Uniswap from a number of different marketplaces. Our hope is that that brings your digital asset experience into one place, one stop."
Of course, centralized exchanges like Binance, Coinbase, and Kraken have also jumped into NFTs as well as a growth area.
As with most truly decentralized operations, the strategies for growing the protocol's market share are primarily stewarded by the eponymous Uniswap DAO. Currently, the DAO is weighing whether to deploy Uniswap on the Ethereum scaler zkSync, for example. In the past, UNI token holders, the project's native governance token, also voted to implement a trial of the heralded fee switch.
Another notable update has been the vote and subsequent launch of the Uniswap Foundation, a project that funds open-source development in and around the Uniswap protocol.
And on Wednesday, the foundation executed its first wave of grants. Roughly $1.8 million across 14 different grants were dolled out across several different projects.
The lion's share of this money—roughly $1.6 million across seven disbursements—went to one project in particular: Uniswap Diamond. Akin to Coinbase Pro, Uniswap Diamond will be built with pro traders and liquidity providers in mind, offering this demographic some of "the features and comforts of a more traditional centralized exchange," read the Foundation's post on the news.
Between the Diamond project and the Genie acquisition, the vision becomes all the clearer: Uniswap is ready to take on the industry's giants.
Decrypting DeFi is our DeFi newsletter, led by this essay. Subscribers to our emails get to read the essay before it goes on the site. Subscribe here.