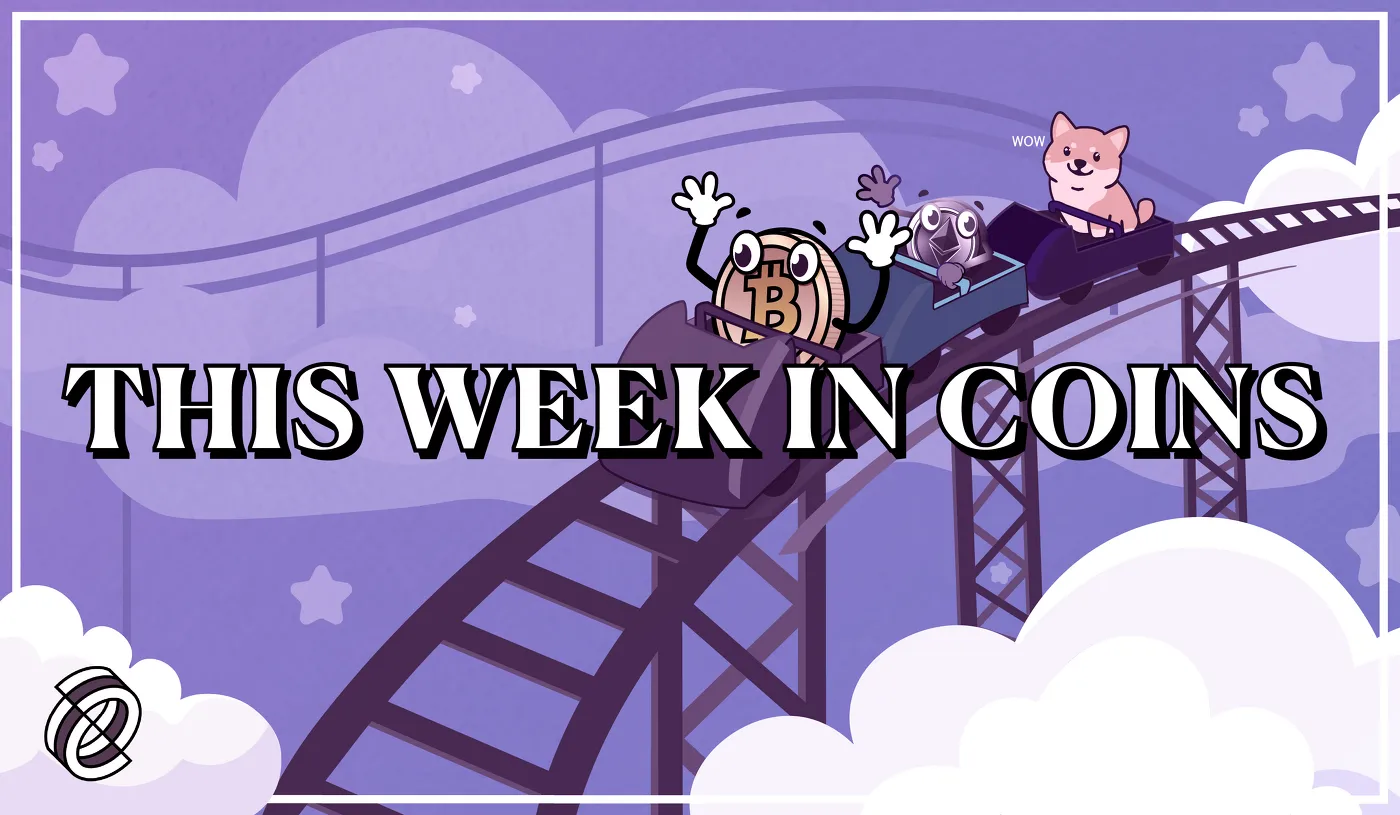 It was a great week for investors as nearly all of the top 100 cryptocurrencies by market capitalization grew in value, despite the lingering crypto winter exacerbated by insolvency issues at crypto lenders Vauld and Voyager. 
Bitcoin has jumped more than 12% over the last seven days to trade at $21,565 as of this writing, according to CoinMarketCap. Meanwhile, Ethereum enjoyed an even bigger rally, adding more than 15% to $1,216.
Various leading projects ballooned over 20% during the week: Uniswap surged 30% to $6.33, Polygon rallied 26% to $.59, and Avalanche added over 22% to hit $19.94. And Solana rallied nearly 16% to $38.14.
Only one top 50 cryptocurrency actually depreciated this week: UNUS SED LEO fell less than 1% to $5.73.
'May not have fully disclosed'
As prices recovered, industry news was rife with stories about Vauld and Voyager's financial difficulties, a week after Singapore-based crypto hedge fund 3AC filed for Chapter 15 bankruptcy after failing to meet margin calls from lenders, and barely a fortnight after lender Celsius froze withdrawals due to financial woes.
On Monday, Singapore-based Vauld announced it was suspending all withdrawals, deposits, and trades due to "volatile market conditions" and "financial difficulties of our key business partners." Since June 12, the company has faced withdrawals totaling $197.7 million. Revenue recently plummeted, forcing the company to lay off 30% of its staff last month.
Responding to the news on Tuesday, crypto lender Nexo announced it signed an indicative term sheet to acquire Vauld, giving Nexo a 60-day exploratory period to conduct due diligence. Pending a satisfactory outcome, Nexo will buy up to 100% of the firm and reorganize operations to deepen its presence in Asia.
On Wednesday, crypto broker Voyager filed for Chapter 11 bankruptcy in the U.S. Bankruptcy Court of the Southern District of New York. Voyager's stock plunged almost 12% on the news. The company revealed last month it had a $661 million exposure to 3AC.
It also came to light on Wednesday that Alameda Research, the firm founded by FTX CEO Sam Bankman-Fried, which last month extended a $500 million line of credit to Voyager, owes the broker $377 million, according to Voyager's bankruptcy filing.
That led regulators in Texas and Alabama to announce that they're investigating Voyager's collapse. Joe Rotunda, director of enforcement at the Texas State Securities Board, told Bloomberg: "What we're seeing now is that a lot of these crypto-lending firms may not have fully disclosed what they were doing on the backside with investors' money."
Elsewhere
The LDO token for Ethereum staking solution Lido rose a staggering 51% this week as Lido's Staked Ether (stETH) token was slowly repegging. Lido's Staked Ether is a large part of Celsius's ongoing liquidity crisis, because the lender had staked customer funds on Lido and currently holds at least $487 million worth of stETH in a public wallet, according to Nansen.
Staked Ethereum is issued by Lido to represent Ethereum that's been locked up in Ethereum's Beacon Chain—a network that will be merged with Ethereum's mainnet in the coming months in an upgrade to transition the entire network to a proof-of-stake consensus mechanism and, reportedly, render the network 99.95% more energy efficient. After the merge, stETH will be redeemable 1:1 for Ether, so many expect a full repeg.
On Wednesday, ​​Ethereum testnet Sepolia transitioned to proof-of-stake. Ethereum developers have now tested the merge on two public testnets, including Ropsten. Just one more testnet remains (Goerli) before the entire network completes "The Merge."
Registrations on the Ethereum Name Service (ENS) spiked 216% last week, with 64,000 addresses created on Sunday and Monday alone. ENS is a decentralized domain name protocol on Ethereum that allows people to swap their traditionally unwieldy wallet addresses for more memorable ".eth" domains.
Finally, ProShares' Bitcoin Short ETF (BITI) grew 306% last week to become the second-largest Bitcoin ETF in the United States after ProShares' own Bitcoin Strategy futures ETF (BITO). BITI now holds net short exposure equivalent to 3,811 BTC, up from just 937 BTC on June 27, according to Arcane Research, while BITO holds about 32,000.