In brief
Decrypt launches its reader token with season partner Filecoin.
The partnership helps users become familiar with creating wallets and collecting tokens.
Today readers of the Decrypt app (available on iOS and Android) are being given open access to the inaugural season of the Decrypt Token. 
The token, which is deposited into users' wallets as they read, share, and engage with articles, is the first step in Decrypt's ambition to build Web3 products that help demystify the decentralized web. Decrypt is proud to announce its first token season partner, Filecoin. 
Filecoin is a decentralized protocol that enables anyone to rent out spare storage space on their computer. Likewise, anyone can buy storage on the network. 
Since the project launched in Q4 of 2020, it has amassed more than 3.3 exbibytes of storage, or roughly enough storage to store Wikipedia 14,850 times.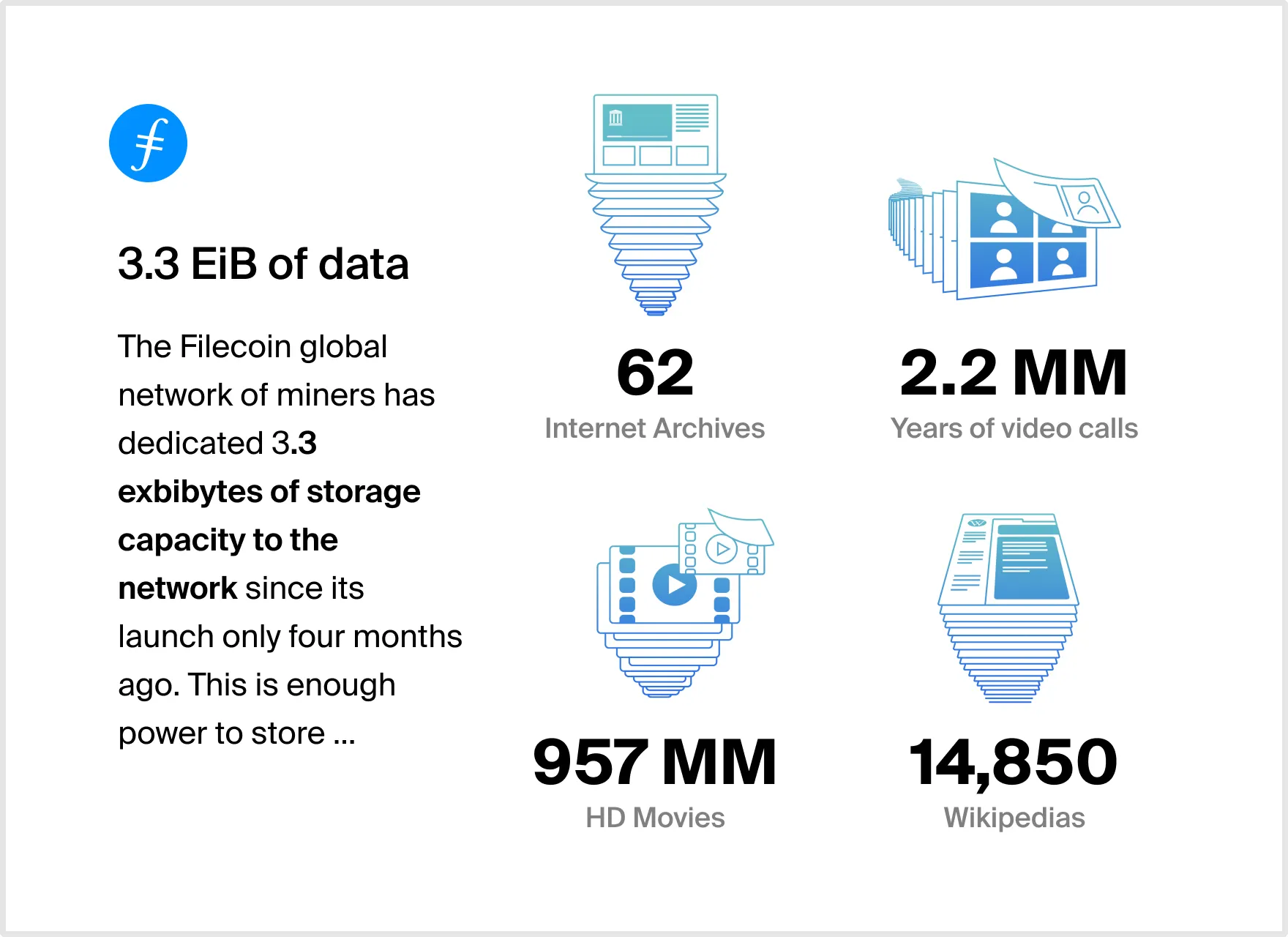 "We've been working with the Filecoin community for more than six months collaborating on everything from producing events, organizing roundtables, and helping draw attention to the phenomenal work they've put into building the emerging decentralized data storage ecosystem," said Josh Quittner, CEO, and co-founder of Decrypt. "Working with them on the launch of our token was the next logical step."
"Decrypt's new program helps the world engage and understand the importance and advantages of Web3 technology," said Colin Evran of Protocol Labs. "It reimagines education for the decentralized age and we are excited to see many new users learn about Web3, decentralized tech, and Filecoin through this interactive program. The Filecoin community is proud to support it." 
Decrypt Seasons
The season structure of the Decrypt Reader Token creates a unique opportunity for our audience of more than 4 million viewers to immerse themselves in learning about how a token works, as well as how our partners are helping to build the next generation of the web. 
"The token is a natural progression of our mission to demystify the decentralized web. Millions of readers come to our site every week—with our token we can now introduce those readers to the core concepts of cryptocurrencies: wallets, balances, transactions. We're showing, not just telling," said Ryan Bubinski, Decrypt's co-founder and CTO.
Bubinski led the token team and was its architect from its inception nearly two years ago.
As part of a broader collaboration with Filecoin and Protocol Labs, Decrypt has worked on producing educational guides, hosting fireside chats, and an engineering showcase to highlight the power of the underlying technology. 
"After decades of publishers being mired in an "it's complicated" relationship with the Internet, it's fantastic to see Decrypt grab the new tools that web3 provides and just run with them. By making incentivized readership a "seasonal" user onboarding experience, they've turned their token launch into something both fun for readers and incredibly useful to the projects covered," says Dietrich Ayala, IPFS' Ecosystem Lead.
Tokens for NFTs
In season one of the Decrypt Reader Token, users will be able to swap their Decrypt tokens for a limited edition set of NFTs created by some of the industry's leading artists. The theme for these digital artworks is decentralization, and each artist has interpreted the theme differently to help showcase the size and scale of the topic, as well as the values held by both Decrypt and Filecoin. 
"This is just the first step in our mission to create Web3 products that are easy to use, simple to understand and help users get to grips with technology that we believe will change the digital world as we know it," says Alanna Roazzi Laforet, Decrypt's Publisher. 
At launch, the token will be available to readers worldwide, except in the UK. 
Decrypt tokens are not Filecoin tokens; Filecoin is a sponsor of our first season, and future seasons could have different sponsors.
If you'd like to know more about the Decrypt Token, check out our FAQ.
If you're interested in working with Decrypt on a future token season you can email us directly at: partnerships@decrypt.co