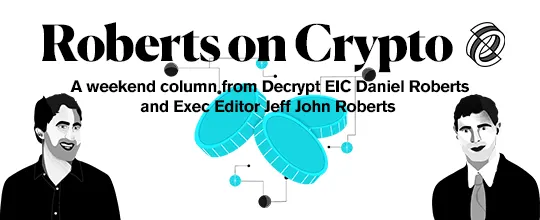 You'd be forgiven for scratching your head (or maybe shaking it in dismay) at the explosion of NBA Top Shot, the blockchain collectibles platform where collectors have spent $255 million in the past 30 days to buy digital NBA highlight clips.
On Top Shot, buyers line up to get in on "pack drops" and bid for "moments" like, say, a Steph Curry buzzer-beater or a LeBron James statement dunk. They've been called digital trading cards, but that isn't quite right, because they're videos, not static images. A video of a Zion Williamson block sold for $100,000 in January.
And it's all on blockchain. Top Shot is part of the rise of NFTs, or non-fungible tokens: virtual assets that can't be duplicated, divided, or stolen. The tech pitch: thanks to blockchain (a decentralized, publicly viewable, tamper-proof ledger), the virtual item you own is verifiably scarce, typically one of a very small batch or, in some cases, one of a kind.
NFTs have also emerged in art and music; Kings of Leon released three NFT versions of their new album on Friday. But Top Shot is by far the hottest NFT marketplace right now, with 65,000 active traders in the past week, according to DappRadar, compared to 12,000 traders on OpenSea in the past week and just 300 on the third largest, CryptoPunks.
Top Shot accepts US dollars, so while its tokens are built on a blockchain, you don't have to understand that or ever care about it, if you'd rather not.
Even without the blockchain element, it's a strange thing for most people to understand. The most common question: Why would I pay to "own" a digital video that I can watch on Twitter, Instagram, or YouTube?
That's completely fair, and hard to answer convincingly. NFT believers like to say, well, you can view a work of art online, but that's not the same as owning it. Skeptics retort: If I own art, I can hang it on my wall. What can you do with a Top Shot moment, other than tweet it out or sell it for a gain?
Dallas Mavericks owner Mark Cuban is all in on NFTs. In an interview this week with Decrypt, he told me you have to "get over that perception that I have to physically be able to touch it, and realize that's more hassle, the joy of ownership is really what matters."
Try telling all that to a skeptic. It still doesn't make much sense. And right now, the wild prices are alarming to those on the outside.
"This is what kills Bitcoin," the investor Ross Gerber of wealth management firm Gerber Kawasaki told me this week. "This is what kills it every time. Last time was the ICOs. Whenever things start going well for Bitcoin, the criminals just come around like flies on poop. NFTs are just another way to rip people off."
Cuban isn't the only rich celebrity who has embraced NFTs: Lindsay Lohan and Paris Hilton are some of the others. So are NFTs only for rich people with too much money to play with?
Not in the case of Top Shot. And here's where the NBA comes in.
Top Shot, developed by Dapper Labs, has the complete backing of the NBA. The clips are approved and amplified by the league, which adds a feel of authenticity and trust. And with the Top Shot marketplace on fire, the NBA is doubling down.
As NBA All-Star Weekend tips off, the annual Rising Stars game is canceled due to the pandemic. Instead, the NBA released this year's roster as a Rising Stars Top Shot pack, which comes out on Sunday. (And the demand for a separate Seeing Stars pack drop was so great, Top Shot delayed the release from Thursday night to Friday morning.)
If all of that isn't enough NBA blockchain buy-in, Sportico reported this week that the NBA has set up a Blockchain Advisory Committee, made up of franchise owners including Cuban, Joe Tsai, and Vivek Ranadive, to "explore ways to integrate blockchain across the league's business."
What other pro league would do this? What league possibly could? Only the NBA, I'd say, for now. It's the social media league, the league that was praised for encouraging the outspokenness of its players long before the George Floyd protests woke every other league up.
This is clearly a long-term commitment from the league, with more to come. Imagine when they start to add vintage footage to Top Shot, like "Havlicek steals the ball!" or Michael Jordan walking on air, with his tongue out. Think what that will do for the market.
NBA players are pumping Top Shot along with the league office, which further fuels fan excitement and engagement. And despite all the hand-wringing over the price surge, many of the Top Shot faithful appear to be young people who love the NBA. They're not buying these as an investment to flip for profit. They're buying because it's something cool, new, and fun.
Major League Baseball would kill for this kind of red-hot popularity online. In fact, MLB launched a crypto collectibles platform back in July 2018, MLB Crypto Collectibles. It didn't catch on. In 2019, it rebranded to MLB Champions, and it still hasn't caught on. The MLB collectibles are cartoon bobbleheads, and on OpenSea right now, the market for them is dead.
Could the NFL try crypto collectibles and have the same massive success? Perhaps, but it's hard to see that league doing it. The NBA and NFTs are a match made on NBA Twitter, so even if I'm not about to buy one myself, I don't see the market collapsing any time soon.
Expect the Top Shot frenzy to rise in lockstep with the rabid popularity of the NBA.
This is Roberts on Crypto, a weekend column from Decrypt Editor-in-Chief Daniel Roberts and Decrypt Executive Editor Jeff John Roberts. Sign up for the Decrypt email newsletter to receive it in your inbox in the future. And read last weekend's column: Coinbase is the Next Facebook. Really.