In brief
Argentina's central bank can't keep with the country's demand for US dollars.
To combat this, the country has imposed a new 35% tax on purchases made in dollars.
As a result, Argentines may seek out dollar alternatives in stablecoins such as DAI, whose volume and price spiked yesterday on local exchanges.
Tax it, tax it all!
Get dollars or DAI trying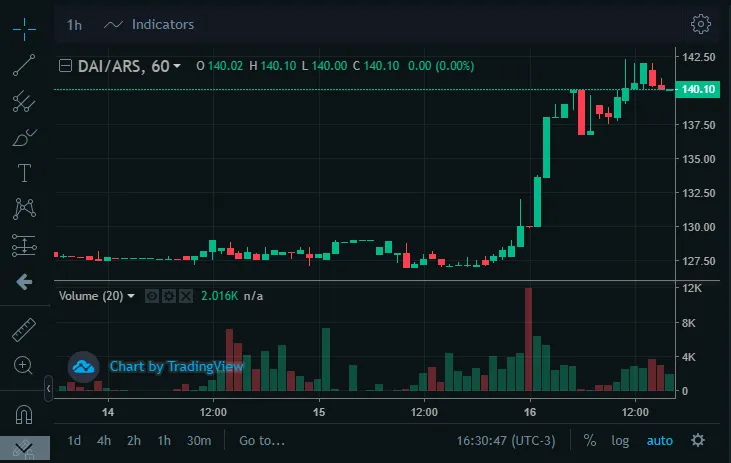 Disclaimer
The views and opinions expressed by the author are for informational purposes only and do not constitute financial, investment, or other advice.