In brief
The main use of Bitcoin and other digital currencies is for payments, said 34% of respondents to an Economist survey.
23% see it as a vehicle for long-term investment and 24% consider it a vehicle for short-term speculation.
The survey found that 85% of those polled were familiar with cryptocurrencies.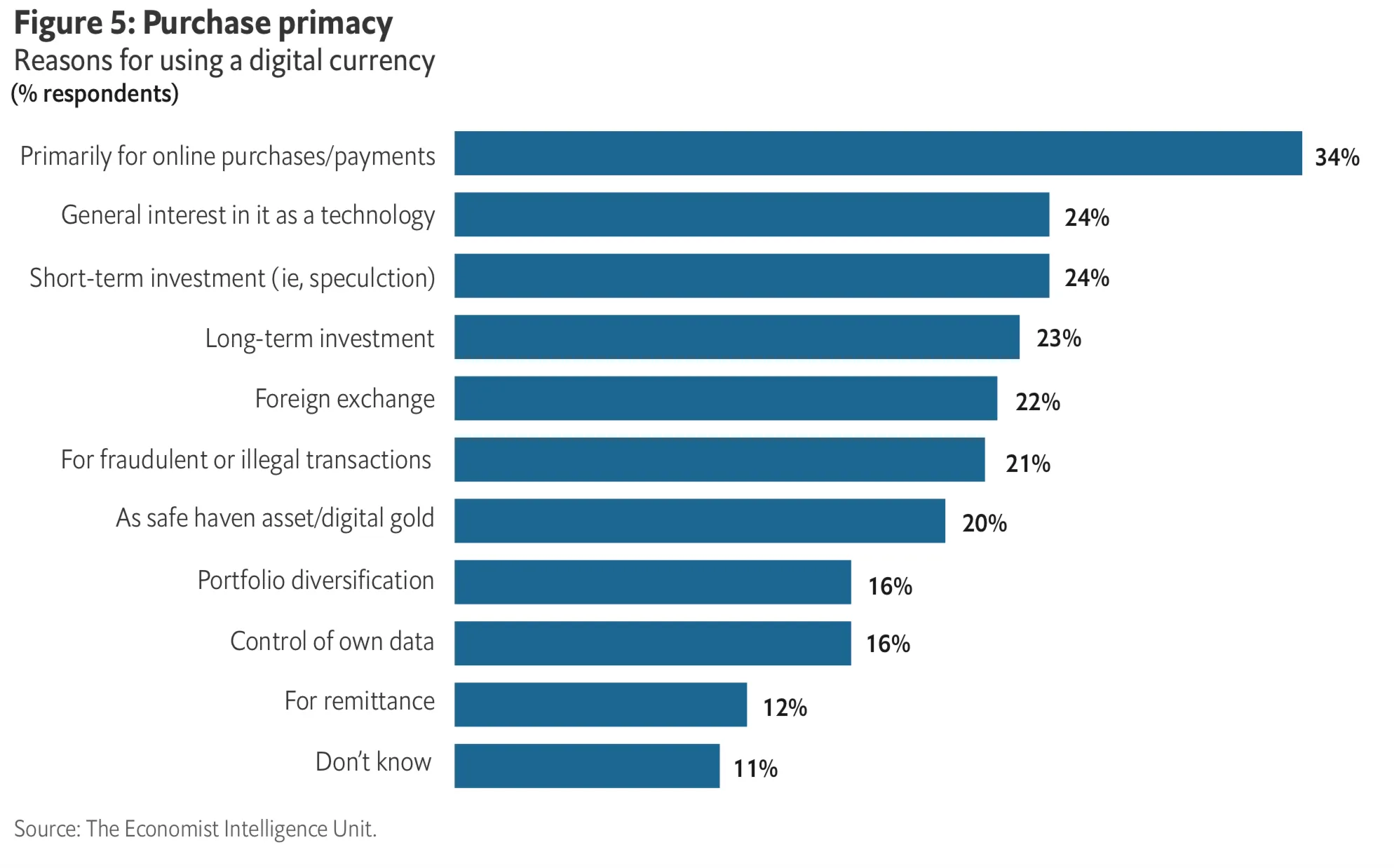 Banking the unbanked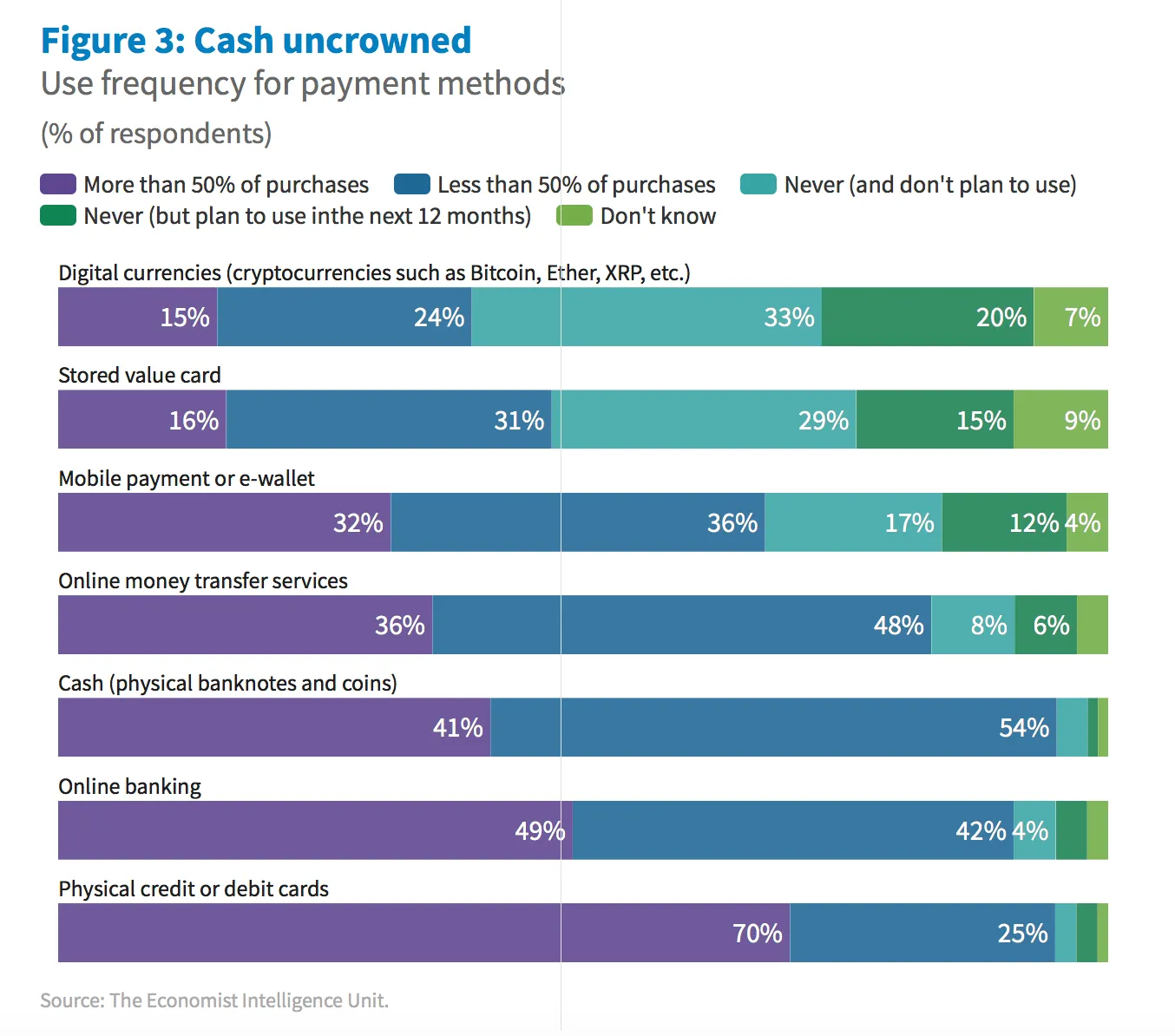 Cryptocurrency has a mountain to climb