Remember the story of Jack and the Beanstalk? A precis: Jack buys some magic beans, grows a beanstalk, climbs it, finds a giant with a golden-egg laying goose, steals said goose, kills giant, lives his best life.
Too old for fairy tales? In the topsy-turvy crypto world, the analogy between our own genial giant, Ethereum, agile upstart Dfinity and the blockchain beanstalk to the clouds is too good to pass up. Essentially, if you're a developer, you're the goose, Jack's Dfinity and Ethereum's the giant.  
The first thing to be established is, just as Jack didn't set out to actually kill the giant, Dfinity denies that it's setting itself up as a competitor to Ethereum. Dfinity's president and chief scientist, Dominic Williams has said: "It's not necessarily about being better than Ethereum, but doing things in a different way."
So, instead of focusing on smart contracts as Ethereum does, Dfinity aims to create a sort of decentralized cloud computer—or "Internet computer," housed on a network of machines that are distributed around the world, which would function in the way that the $176 billion cloud computing industry currently does. This Internet computer would then be put to work running the next generation of mega-applications—decentralised versions of Uber, eBay, Salesforce, Linkedin, Facebook and more.
The aim is to become the place where buidling happens, and for that Dfinity has two particularly tempting morsels with which to tempt the legions of developers currently loyal to Ethereum: a governance model that it claims is superior—and which would have dealt with the DAO hack—and infinite scalability. And, if that's not enough, Dfinity is also funded to the tune of $2 billion, by some of Silicon Valley's best-known VC's; it already has some of the smartest developers to walk the earth and there's plenty of room for more.
In early December, Williams published a blog post updating Dfinity's roadmap. While reassuring supporters that the platform was progressing, he sprinkled cold water on any expectations that a rough and ready version, a testnet, would be ready by the end of Q1, as previously indicated. This has been pushed back to the end of Q2. There will, however, be an updated software development kit (SDK), for the project's dapp-developing partners to chew on. Talk about throw the dog a bone. But expect scant information until then. The project and those associated with it, are keeping the press in the dark about what's happening behind-the-scenes. After numerous attempts to speak to members of the team, Decrypt has been largely kept out, except for a few details from Arthur Falls, Director of Communications. "We have chosen to work in private for maximum speed," according to Williams.
That hasn't stopped the the industry watching with great interest. "Among the candidates to move into the Ethereum space, the strongest one is probably Dfinity," says Joe Lubin, an Ethereum cofounder and now head of blockchain incubator ConsenSys. (Disclosure: ConsenSys funds Decrypt, which is editorially independent.) He's not the only one to think that Dfinity poses a big threat, others believe that Dfinity's (arguably unintentional) strategy may ultimately play out with Ethereum's demise.
Scaling the stalk
Today, Ethereum dominates the crypto industry. With nearly 250,000 developers and 94 of the world's top 100 tokens by market cap, there are few startups that can compete with its popularity. But the network's foundations are creaking. Scalability is the big issue—and everyone at DevCon 4, the recent Ethereum developer conference, knows it.
Rival smart contract platforms like NEO and EOS have appeared to tempt developers away from Ethereum, promising speedy transaction fees and familiar coding languages like Java. Next in line to lure away crypto-coders is Dfinity.
Whoever solves the scalability problem would become the hottest property in blockchain. Scalability can unlock the rapid transaction turnaround times needed to tap into the dapp gaming market. Gaming dapps are the number one category on the Ethereum network and account for more than one quarter of all dapps. They need fast transaction speeds to provide real-time gameplay on the blockchain.
Dfinity believes it has the answer, claiming that it can finalize transactions--when a transaction is confirmed so many times it becomes immutable--in under five seconds, which is extremely fast. As a comparison, bitcoin takes up to an hour, and Ethereum 6 minutes.
Dfinity's approach to the problem is an attempt to resolve the dilemma between every miner running every instruction of every computation (proof of work) and alternative consensus mechanism, proof of stake (PoS). The latter entails delegating the mechanics to nodes, without compromising on the level of decentralization, something EOS has been criticized for.
Dfinity uses a variation of PoS where the nodes produce a random number, called a "random beacon," which is then used to select the next group of nodes and also to drive all the protocols. This mechanism is called the Threshold Relay Consensus model. It's one of the key pieces in Dfinity's arsenal and admired by others in the industry, among them Tezos' Arthur Breitman.
"Dfinity involves lots of theories about how random numbers are applied," Williams--who created the model--has said. A first-class mathematician, prior to his entry into the cryptoshere, Williams thought up "Fight My Monster," the fastest growing online kids game in Europe back in 2012. It was when he was developing its supporting tech that he saw an opportunity to create a currency that could scale the gaming market and set out to build the tech that would enable that to happen.
"The big breakthrough was Threshold Relay Mechanism, which is the way that Dfinity generates randomness, says Arthur Falls. During an interview at last month's Web3 Summit, Falls told us: "[Williams] realised that he had to solve a problem that had far greater ramifications and, having done that, he saw that he could build something similar to Ethereum that had the potential to scale to serve a market that was traditionally thought of as Amazon's domain."
Cost-effective castles in the clouds
Dfinity's ambition extends much further than the beanstalk or even the giant's castle. Its wider focus is on building a platform that could be used across a significantly wider set of applications, at much lower cost than cloud platforms such as Amazon and HP. It claims its network of machines, a blockchain that's open source and non-proprietary, makes for a system that's significantly more secure and less costly to maintain. One of Dfinity's key selling points is that its blockchain can provide a similar service for a tenth of the cost.
"The vast majority of costs involved in running enterprise IT systems derive from supporting human capital, not computation per se," said Williams. "The Dfinity cloud will make it possible to create systems that involve far less human capital."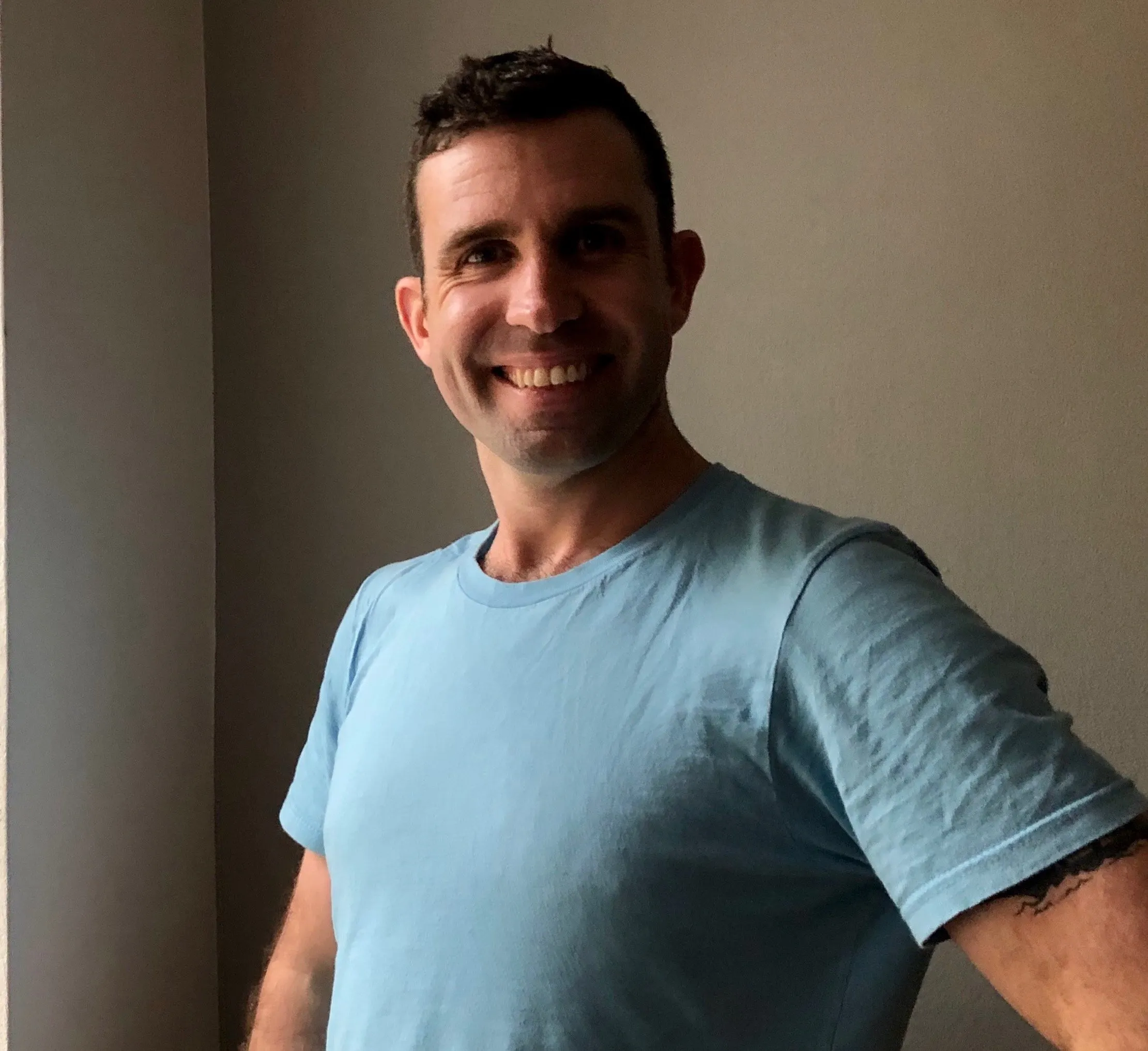 According to Arthur Falls, the platform is also ideal for website hosting.
"We think of blockchains as expensive ways to store data, but that's only if your blockchain has lots of nodes in it. If you thinly shard, you can cheaply store data on the blockchain."
He goes on to explain that sharding ensures that instead of having to store data 17,000 times, as Ethereum does, "you only have to store it eight, or 16 or 32 times, that's much, much cheaper… We don't think there's a need for more than 128 node redundancy."
Killer app alert
And here's another punch. Falls believes that Dfinity's greatest attraction will be the possibility to build an internet business without having to rely on any other business.
In 2012, Zynga had more than 200 million users. It fell from grace after Facebook changed its news feed algorithm, choking off Zynga's growth. Since then, venture capitalists assess every project for what's called "platform risk," says Falls. "I see [eliminating] platform risk as the killer app for blockchain. We want to build a system that allows people to create systems—like Linkedin, like Facebook—that are automated protocols and that don't have platform risk at the centre of their business."
A business owner may be out of pocket because a web giant blocks its ads or payment account, but some businesses may prefer that to being hacked. The story of the DAO, a smart contract-enabled funding project, often serves to illustrate how vulnerable decentralized  processes can be.
In 2016, part of the code was exploited, putting 3.6 million ether at risk. With no governance model to guide them on a course of action, a majority of the network decided to fork, changing the record of transactions so the hack never happened. This was seen as controversial because it violated the immutability of the blockchain and the incident is often highlighted as a major drawback of the off-chain blockchain governance model (which is compared to the alternative on-chain method here).
Gilding the geese
But it's the developers that Dfinity is really keen to get voting—voting with their feet and walking away from Ethereum, that is. And, with this in mind, it has a few more tricks up its sleeve.
Williams says Dfinity's architecture makes it more secure and efficient for developers to build on, partly because it cuts down on the time needed to get different moving pieces of an application to coordinate with each other.
At the same time, Dfinity is compatible with the Ethereum Virtual Machine (EVM) which means all Ethereum dapps will be able to work on its network and it supports smart contracts, enabling dapps to be built on its services. Developers can use any language, including Java-like languages and Solidity, and the platform will also allow for the creation of tokens so new cryptocurrencies can run on its network. These factors should make it easier for developers tired of Ethereum's scaling issues to jump ship.
However, for a project that's received so much attention, the team have--to date--not revealed too many specifics and this approach may be alienating developers outside the Dfinity ecosystem. Exchanges on Twitter illustrate a mixed reaction to the project:  
Cosmos - fundamentally flawed design, can not work
Dfinity - interesting tech, zero interest from devs
Tezos - why the heck that project exists at all?
Polkadot - great project, will not launch next year for sure

To summarize, Ethereum will have ZERO competitors in 2019. https://t.co/iCidsYbXaB

— Mihailo Bjelic (@MihailoBjelic) November 12, 2018
Dfinity has deep pockets. It has now raised just over $195 million since being founded in 2015. In August 2018, during its most recent funding, the company raised $102 million in a round jointly led by Andreessen Horowitz and Polychain Capital. It was the largest amount Polychain has ever invested and the first time Andreessen Horowitz has ever backed a protocol.
"I think what is driving a lot of the interest in Dfinity and Polkadot is absence of hope for Ethereum actually executing on scalability," says Ryan Zurrer, who was principal venture partner at Polychain Capital during Dfinity's fundraising round. "Numerous platforms will implement sharding and PoS before Ethereum in spite of their sizable lead."
Among the challenges that Dfinity is currently facing are the recruitment of a geographically distributed mining community to create the underlying decentralized network and developers to create Dfinity-native versions of the business software that will run on it. Recruitment is therefore a major consideration, alongside development.
So a sizeable chunk of the funding money is going towards launching the Dfinity Ecosystem Venture Fund to support third-party teams that want to build applications, tools, and protocols for the platform. Polychain has committed to fund $40 million-worth of projects that will run on the Dfinity network.
In October, Dfinity announced a large, new dedicated research center in Zurich, Switzerland, with space for up to 50 additional team members, to augment the company's flagship research center in Palo Alto, California. The new center will be led by Jan Camenisch, an IEEE Fellow and multi-award winning research scientist famous in the fields of cryptography and privacy. Camenisch has created more than 70 U.S. patents, and joins Dfinity from IBM.
In fact, it's the team behind the Dfinity project that has got most of its investors salivating. One of the company's investors, Chris Dixon, a partner at Andreessen Horowitz's $300 million crypto fund, wrote in a recent blog post: "The group of people that Dominic has assembled over the past several years is, far and away, one of the most impressive teams that we have met in the space."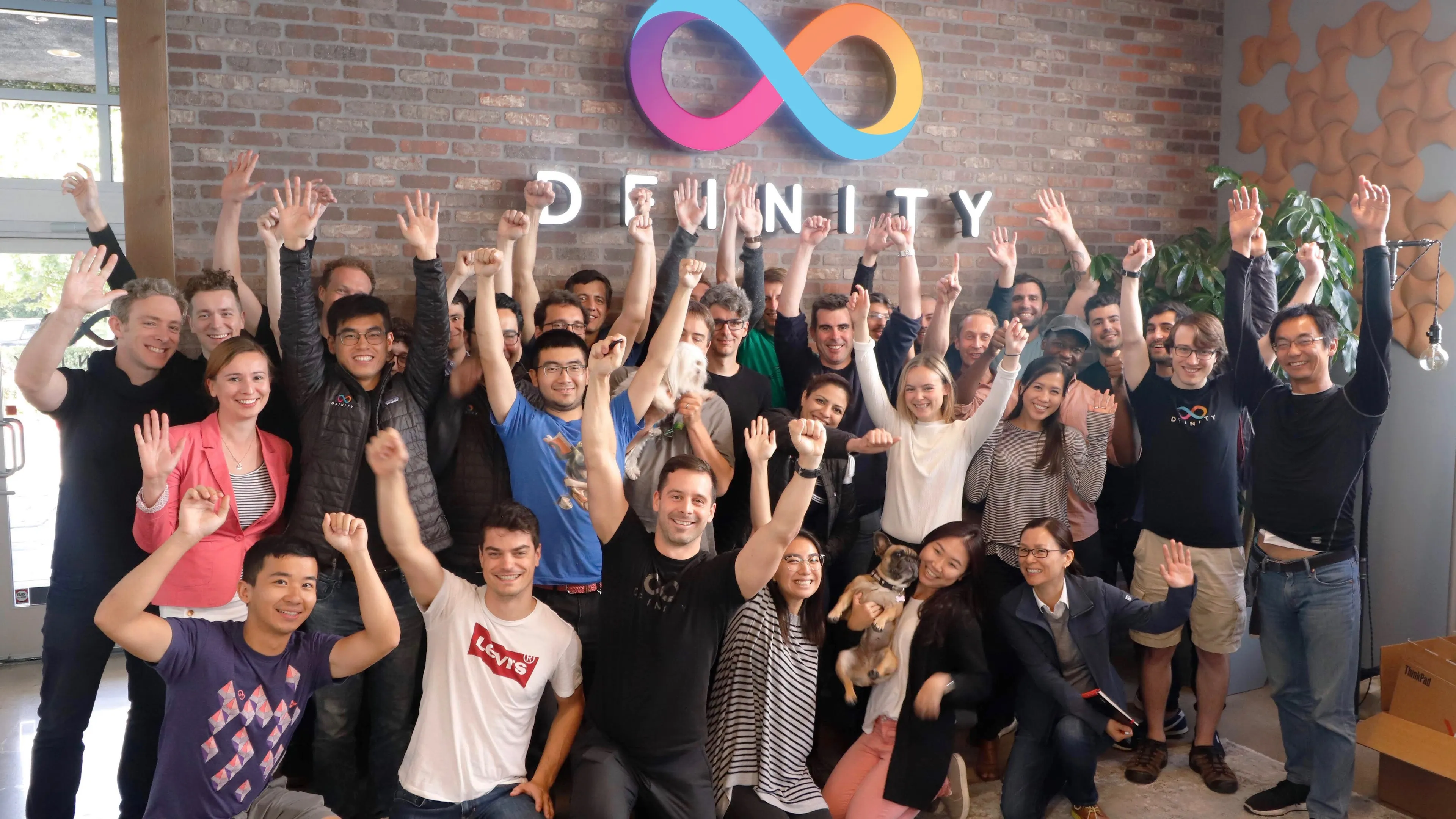 Dfinity has been busy siphoning off developers from some of its main competitors and now has a bench of talent that includes: Timo Hanke, creator of AsicBoost which increases the efficiency of Bitcoin mining; Ethereum core developer Gustav Simonsson, who joined Dfinity as a founding engineer; Ben Lynn, (10 years at Google); Paul Liu, (seven years at Intel; Claudio Russo (18 years at Microsoft Research) and, most recently, Mack McCauley (ex Microsoft, AWS and Facebook).
Prior to joining Dfinity six weeks ago, the company's new Director of Engineering, Judy Piper spent seven years developing social media and web applications at IBM, five years on large-scale distributed network systems at Akamai Cloud Networking Enterprise Solutions, and 18 months at cloud communications platform Twilio.
"Coming from distributed network systems and cloud computing background, I instantly recognized this as a once-in-a-career opportunity to work on a revolutionary technology and work with best of the best and brightest of the brightest in an emerging industry," she told Decrypt in an email. "I believe what Dfinity [has] set out to do will change the Internet we know now and we have a great team that understands what it'd take to execute on that mission."
One of the aces in Dfinity's pack has to be ex-Googler, Andreas Rossberg, who co-designed Actorscript and WebAssembly, a programming language and execution environment for the web.
According to Chris Dixon, "WebAssembly is probably one of the most important technologies of the current decade." What makes it ideal for decentralized applications is the fact it's the first standard for software that will run on any hardware, from a windows desktop, Linux or Mac to an IOS or Android device—all without changing anything. "Today, each of those represent discrete software ecosystems," says Arthur Falls. "The idea of WebAssembly is to crack those open completely. Right now it's just in the browsers but we expect it to be a universal software standard."
WebAssembly has grown up as collaboration between Microsoft, Google, Apple and Mozilla, among others. As one may expect, with so many collaborators, development takes time. The first version, which supports low level languages has been released, with a version two, supporting high level languages, due for release next year.
One nugget Dfinity is prepared to reveal is that an "unoptimized implementation," of the platform, running 2,100 nodes, was able to support around 70 transactions per second. "We expect the optimized network to achieve at least one order of magnitude greater throughput at launch next year," says Arthur Falls.
As one the first major cryptocurrency projects to implement a PoS consensus mechanism on a large-scale public blockchain network with on-chain governance, there are legitimate concerns. PoS is something Ethereum has been working on for some time, and with good reason. While allowing scaling to unlimited capacity, PoS is often criticized for being unproven and too complicated to successfully implement in real-world systems.
On-chain governance is also highly controversial, although its proponents maintain that it can upgrade protocols transparently, automatically and consistently, and drive network evolution.
Combining these two largely untried concepts with a new platform designed to scale as the "Cloud 3.0" infrastructure is ambitious to say the least. While they appear very attractive, Dfinity's promises to undercut today's cloud services, could do with more elaboration. But such a system undoubtedly puts more power in the hands of those who develop and maintain applications, the aim of a decentralized network.
The move towards faster blockchains, such as EOS, and the prominence of gaming dapps— which require faster and more scalable networks than Ethereum can currently offer—means that Dfinity is bound to gather a lot of support. Unlike TRON's Justin Sun who wants to replace it, Dominic Williams hasn't chosen to attack the Ethereum network, but it's quite clear that Dfinity considers itself a superior solution. If it can deliver on its promises and trounce competitors, it will attract developers and dapp creation. The stakes are high, there's everything to play for and the race up the beanstalk is on.