The ex-CEO and co-founder of the collapsed digital asset exchange and megabrand FTX Sam Bankman-Fried's trial starts next week in New York's Southern District. 
Bankman-Fried will face seven criminal charges relating to his company last year blowing up in what James Bromley, counsel to FTX's new management, described as the "one of the most abrupt and difficult collapses in the history of corporate America."
Although Bankman-Fried—also known as SBF—will be the star of the show, there's a whole host of other important characters who will play an important role in the trial. 
Sam Bankman-Fried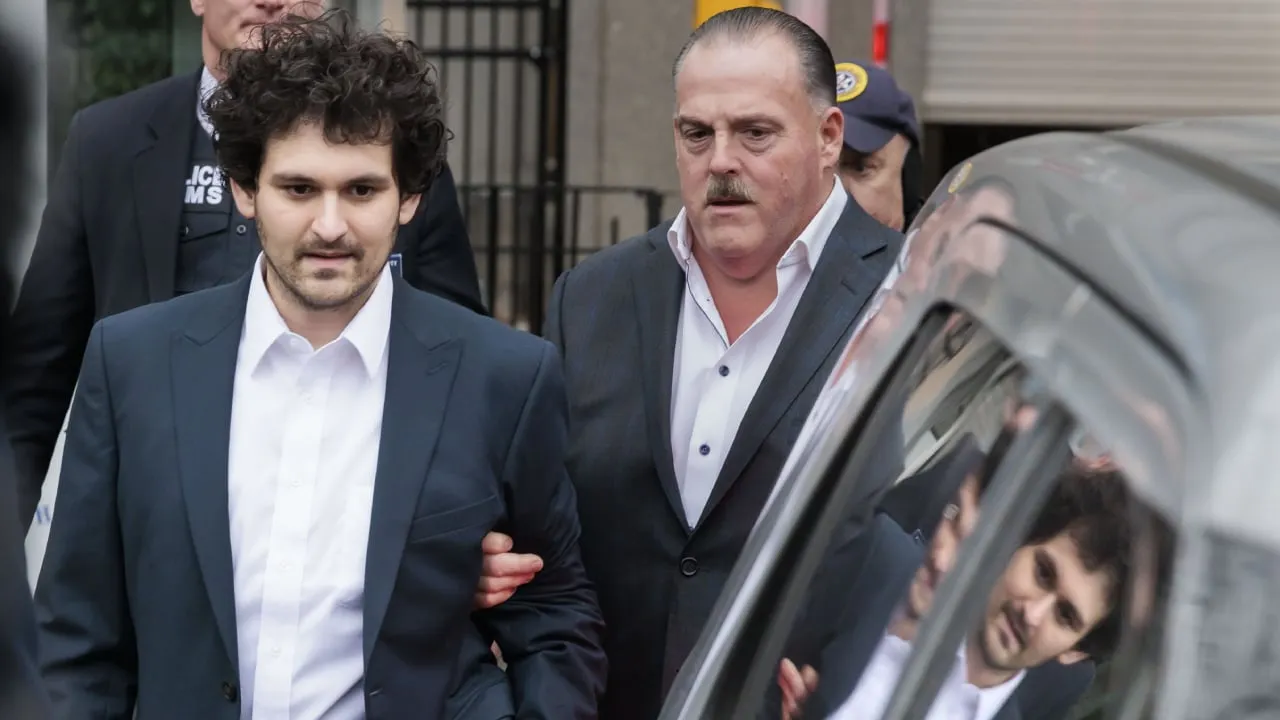 Bankman-Fried, 31, studied at MIT and worked at Jane Street before launching FTX and Alameda Research. 
Dorky, loquacious and mega-rich, he became one of the world's youngest billionaires at 29 but claimed he subscribed to the philosophy of effective altruism and was only interested in making all that money so he could ultimately give it away to good causes. 
After FTX went bankrupt in November 2021, Bankman-Fried gave a number of interviews to mainstream media and apologized profusely about losing so much money. He was then arrested in the Bahamas—where FTX was based—and hit with criminal charges. 
He has pleaded not guilty. 
Barbara Fried and Joseph Bankman
SBF's mother, Barbara Fried, was a professor at one of America's most prestigious universities, Stanford Law School, before retiring last year. She claimed her departure had nothing to do with the collapse of her son's crypto empire. 
Before her teaching position, Fried worked as an associate with the New York City law firm of Paul, Weiss, Rifkind, Wharton & Garrison, and served as a law clerk to Judge J. Edward Lumbard of the U.S. Court of Appeals for the Second Circuit, according to a Stanford bio. 
SBF's father Joseph Bankman was also a law professor at Stanford who retired last year. Bankman is a tax expert who worked with the State of California to help make the U.S. tax code friendlier to lower-income citizens—a system called ReadyReturn. 
Like his wife, he reportedly was well-known in progressive circles. Bankman is also a clinical psychologist who has testified before Congress and other legislative bodies. 
Both are involved not only because they are the parents of the alleged fraudster, but because a lawsuit filed earlier this month alleges they leveraged their influential roles within the FTX enterprise for personal gain, and channeled millions of dollars to various entities, family and friends.
Gabriel Bankman-Fried 
SBF's brother Gabriel is involved in the trial because he ran a pandemic-prevention group that received cash from FTX. Authorities are now looking at whether Gabriel misappropriated funds. 
Gabriel allegedly wanted "to purchase the sovereign nation of Nauru in order to construct a 'bunker/shelter' that would be used for 'some event where 50%-99.99% of people die'."
John J. Ray III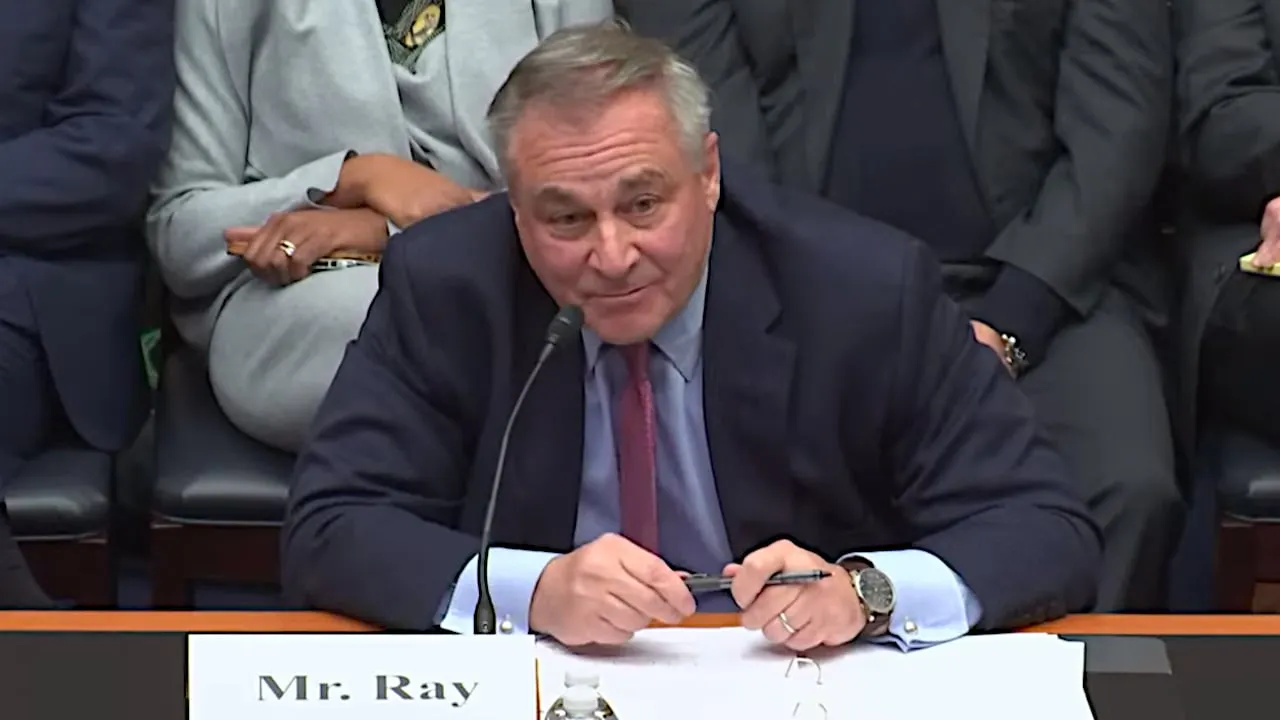 John J. Ray III is the man behind the restructuring of collapsed crypto firm FTX. Serving as the crypto firm's new CEO, he has said that the company's collapse was caused by "a very small group of grossly inexperienced and unsophisticated individuals."
With a 40-year career, the experienced bankruptcy lawyer had apparently seen it all. Most notably, he helped recover hundreds of millions of dollars for creditors following the collapse of Enron—one of the biggest bankruptcies in U.S. history. 
But FTX might just be his hardest task to date: last year he said he had never seen "such an utter failure of corporate controls."
Judge Lewis Kaplan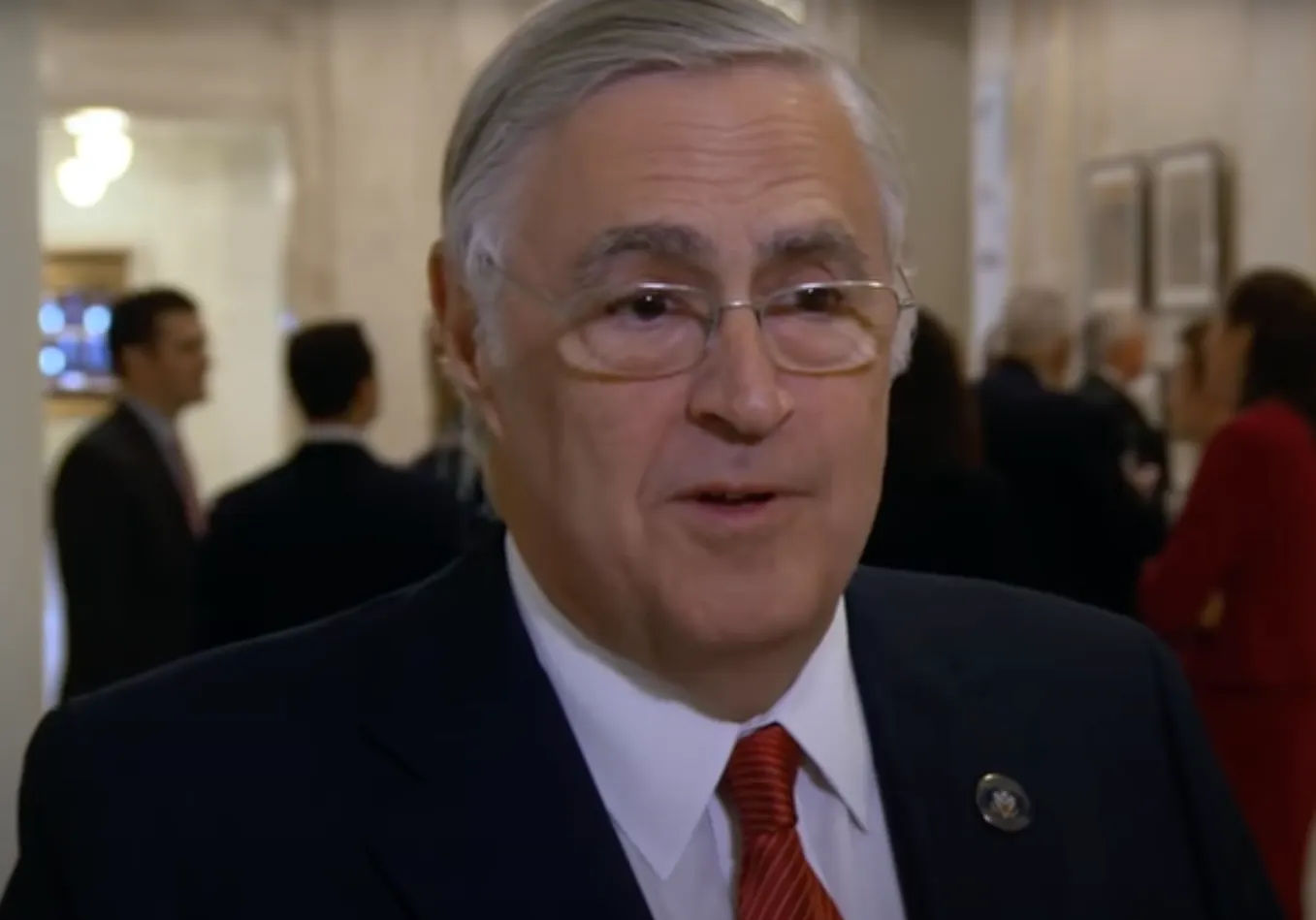 Judge Kaplan, 78, is the judge presiding over the case—and he's already made a number of big rulings in the case, including allowing Sam to wear business attire and granting him use to an air-gapped laptop during the trial.
Described as having a "no-nonsense" style for making quick decisions, he is also no stranger to the crypto world: he oversaw the first federal bitcoin securities fraud prosecution. 
Kaplan has experience in high-profile cases such as lawsuits against Prince Andrew and Donald Trump. 
Ryan Salame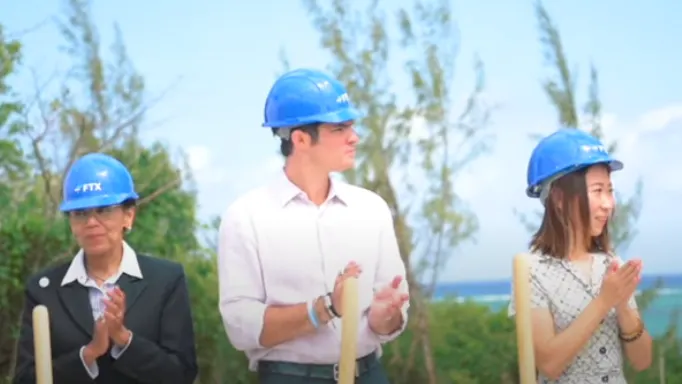 Ryan Salame is the former co-CEO of FTX Digital Markets and was said to have handled political donations on behalf of the now-defunct crypto exchange's executives. He pleaded guilty to criminal campaign finance violation charges in a Manhattan court earlier this month. 
Sam Trabucco
The former co-CEO of Alameda Research, Trabucco was a key figure in the FTX empire before its collapse. He left the firm in August of last year, claiming he was "really, really happy" and has maintained a low profile. Initially believed not to be involved in the trial, he was named on the first day as someone who may be called to testify. 
Nishad Singh
The former head of engineering at FTX Nishad Singh pleaded guilty to charges of wire fraud, commodities fraud, securities fraud, money laundering and campaign finance violations in February. Singh, who had a 7.8% stake in the company and was in SBF's close circle of friends and colleagues, agreed to cooperate with prosecutors investigating the disgraced crypto mogul.
Caroline Ellison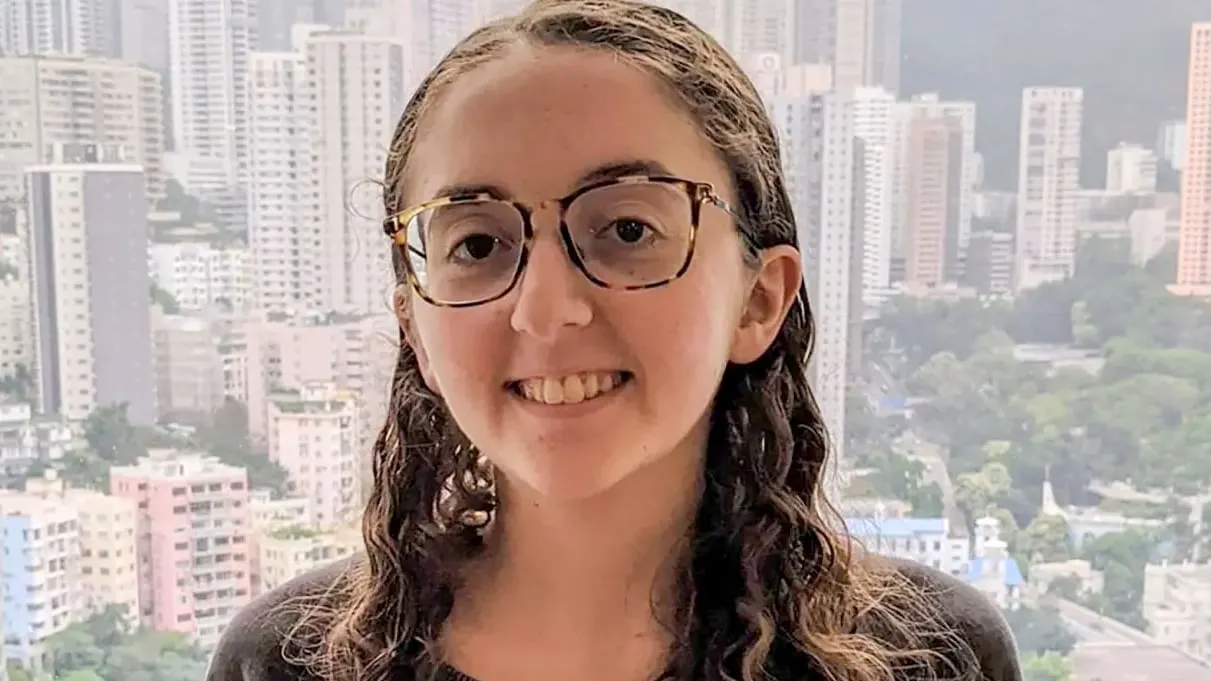 The ex-girlfriend of Sam Bankman-Fried, Caroline Ellison, will be a star witness in his criminal trial. Ellison was the former CEO of Alameda Research and in December she admitted fraud. 
Ellison was hired by Bankman-Fried to run Alameda—she was one of many close friends and colleagues that lived with the disgraced crypto mogul. Decrypt exclusively uncovered that Ellison had a fascination with race science and polyamory, which she frequently blogged about. 
Gary Wang
FTX co-founder Gary Wang also pleaded guilty and agreed to cooperate with authorities in the FTX investigation. He will be a witness in the case. Friends with Bankman-Fried since high school, Wang helped set up the crypto behemoth but maintained a much lower profile than SBF during the crypto company's golden years. 
Daniel Friedberg
Friedberg served as FTX US's chief compliance officer and general counsel to Alameda Research. 
But FTX—under its new management—hit him with a lawsuit in June, alleging that he served as a "fixer" for top management and silenced whistleblowers who threatened to go public about the collapsed exchange's impropriety. He faces a total of 11 civil charges, including breach of fiduciary duty and legal malpractice.
He could be called as a witness in the case, although his name has not yet been confirmed. 
Andria van der Merwe
Expected witness Andria van der Merwe is an Executive Vice President at Compass Lexecon where she specializes in complex litigation and regulatory investigations related to financial markets. She could be called by the Department of Justice to explain to the jury the intricacies of financial markets. 
Peter Easton 
Prof Peter Easton of the University of Notre Dame will be acting as an expert witness for the prosecution and will explain FTX and Alameda's financials in detail—including how they were allegedly commingled. 
Andrew Di Wu
Potential defense witness Andrew Di Wu is a professor of finance and technology at the University of Michigan and could be called to provide an overview to the jury on crypto exchanges work as well as "a timeline of the crypto markets boom and bust," according to court documents. 
Thomas Bishop 
Thomas Bishop could also be called as a defense witness to testify opinions related to the "calculations of financial figures and metrics for FTX Trading Ltd, Alameda Research LLC and other entities based on publicly available information or records produced in the above-captioned matter," according to court documents. 
Changpeng 'CZ' Zhao/Binance
Binance boss Zhao—or CZ—was not expected to be involved but his crypto behemoth brand was named on the first day of the trial as an entity that could be called to testify. 
FTX quickly collapsed after CZ announced he would be selling off Binance's holdings of the exchange token, FTT. A liquidity crisis followed and FTX then filed for bankruptcy.
Zhao and Bankman-Fried then clashed; the two had history as Binance—the world's biggest crypto exchange—was an early investor FTX but then their relationship abruptly ended. 
Anthony Scaramucci
SkyBridge Capital boss and former Donald Trump spokesman Anthony Scaramucci
 was named as a potential trial witness. Scaramucci was a close friend of Bankman-Fried's before FTX went bust. FTX Ventures, the investment arm of the FTX brand, purchased a 30% stake in SkyBridge last year, injecting $40 million of capital into the firm in the process. 
Mark S. Cohen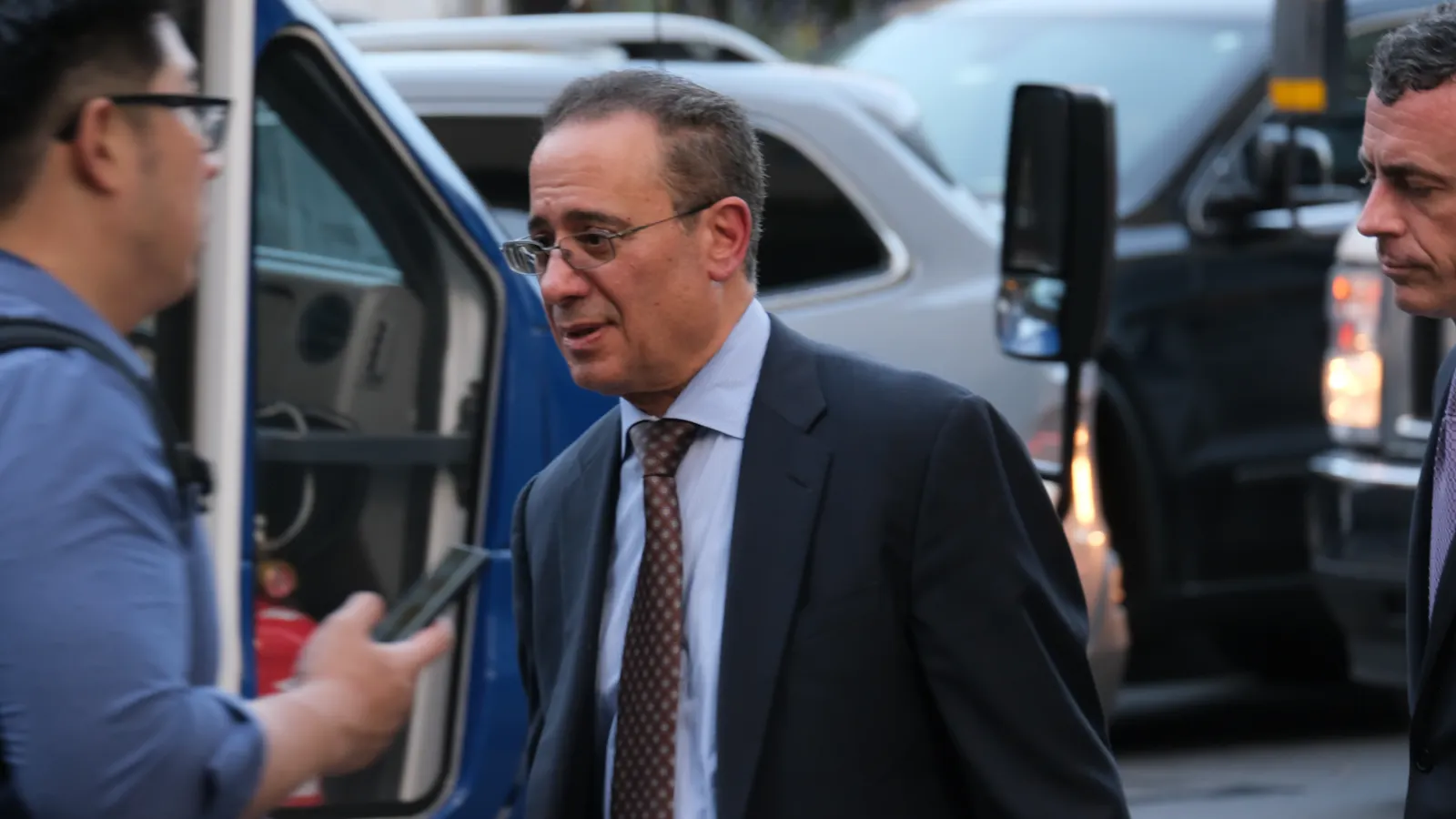 Mark S. Cohen is defending Sam Bankman-Fried. A high-profile lawyer, his law firm Cohen & Gresser is international, with offices in New York, Paris, Washington, D.C., and London. It regularly handles big cases. Cohen represents companies, corporate boards, board committees and individuals in white collar criminal cases, federal and state regulatory proceedings and corporate internal investigations. He recently defended socialite sex offender Ghislaine Maxwell. 
Assistant U.S. Attorney Thane Rehn
Thane Rehn is a federal prosecutor dealing with Bankman-Fried's case. Rehn has been involved in other cryptocurrency cases, most notably going after the founders of coin mixing Ethereum app, Tornado Cash.

Adam Yedidia
Adam Yedidia, a former developer at FTX, has become a key figure in the trial of Sam Bankman-Fried, the founder of the now-defunct cryptocurrency exchange. Yedidia, who joined FTX in November 2021, testified about a conversation he had with Bankman-Fried six months before the exchange's bankruptcy, shedding light on the internal concerns regarding the platform's stability​. Through his testimony, Yedidia, a former friend and college roommate of Bankman-Fried, shed light on what it was like living and working with the disgraced crypto mogul.
Matt Huang
Matt Huang, the co-founder and managing partner of Paradigm Capital, found himself intertwined with the affairs of FTX and its founder, Sam Bankman-Fried, due to Paradigm's substantial investments in FTX and related entities. Paradigm, co-founded by Huang and Fred Ehrsam in 2018, backed FTX and Bankman-Fried by investing a whopping $278 million in a collection of businesses operated by SBF.
On Thursday, Oct. 5, he testified that Paradigm was not told that a portion of its investment had been transferred to Alameda Research and that the firm wouldn't have invested if it had known. "We expect people to do what they tell us they are going to do," he said.
Editor's note: this article will be updated as developments warrant. Last updated Thursday, Oct. 5, 2023 at 4:14 p.m. ET.