The pandemic may have brought about a storm, but it has also fostered fertile ground for innovation.
The rise of AI, led by generative AI tools such as ChatGPT and Stable Diffusion, has not only aided the tech sector's recovery but has also driven it towards unprecedented growth. As we look into the future, one thing is clear: AI is not just a part of the tech industry; it is becoming the tech industry.
Markets, in general, are rebounding post-pandemic. However, the advent of AI has been a particular windfall for tech stocks, especially hardware manufacturers.
The most evident recent example, of course, is NVIDIA, the company behind the leading industrial-grade graphic processing hardware and the creators of CUDA technology, without which contemporary AI developments would not be feasible.
In a mere five months, NVIDIA has experienced the most significant surge to its stock price in its history. It has now recorded a 166% spike after enduring a 50% drop due to a rough combination of political conflicts between the U.S. and China, the 2022 chip crisis, and a market standstill caused by the COVID-19 pandemic. In less than half a year, the company has recuperated from these losses, and there's no sign of it slowing down in the near term.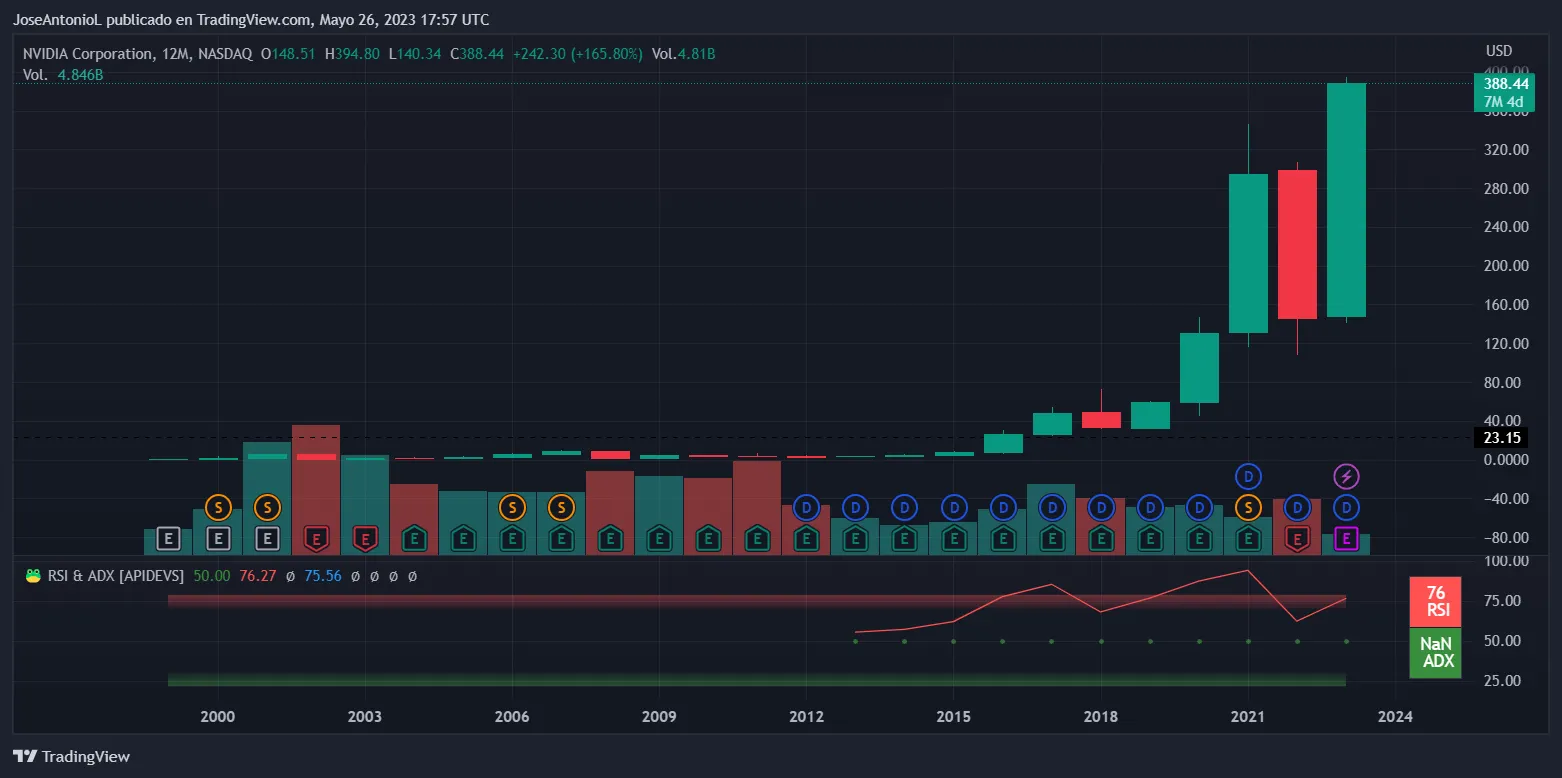 AI hardware manufacturers are on fire
However, NVIDIA is not the only company reaping the benefits of the AI surge. Other competing and related companies are also profiting significantly from this new trend. Here are some of the winners.
Advanced Micro Devices Inc. (AMD)
AMD manufactures high-performance computing and graphics solutions that are utilized in AI applications. They have developed specific GPUs and CPUs that are optimized for machine learning and AI workloads, and they are the second-most popular choice of GPUs for domestic users.
So far this year, the company's shares have ascended 94% from $65 to their current price of $125. If the share price hits $145, it would compensate for all of last year's losses.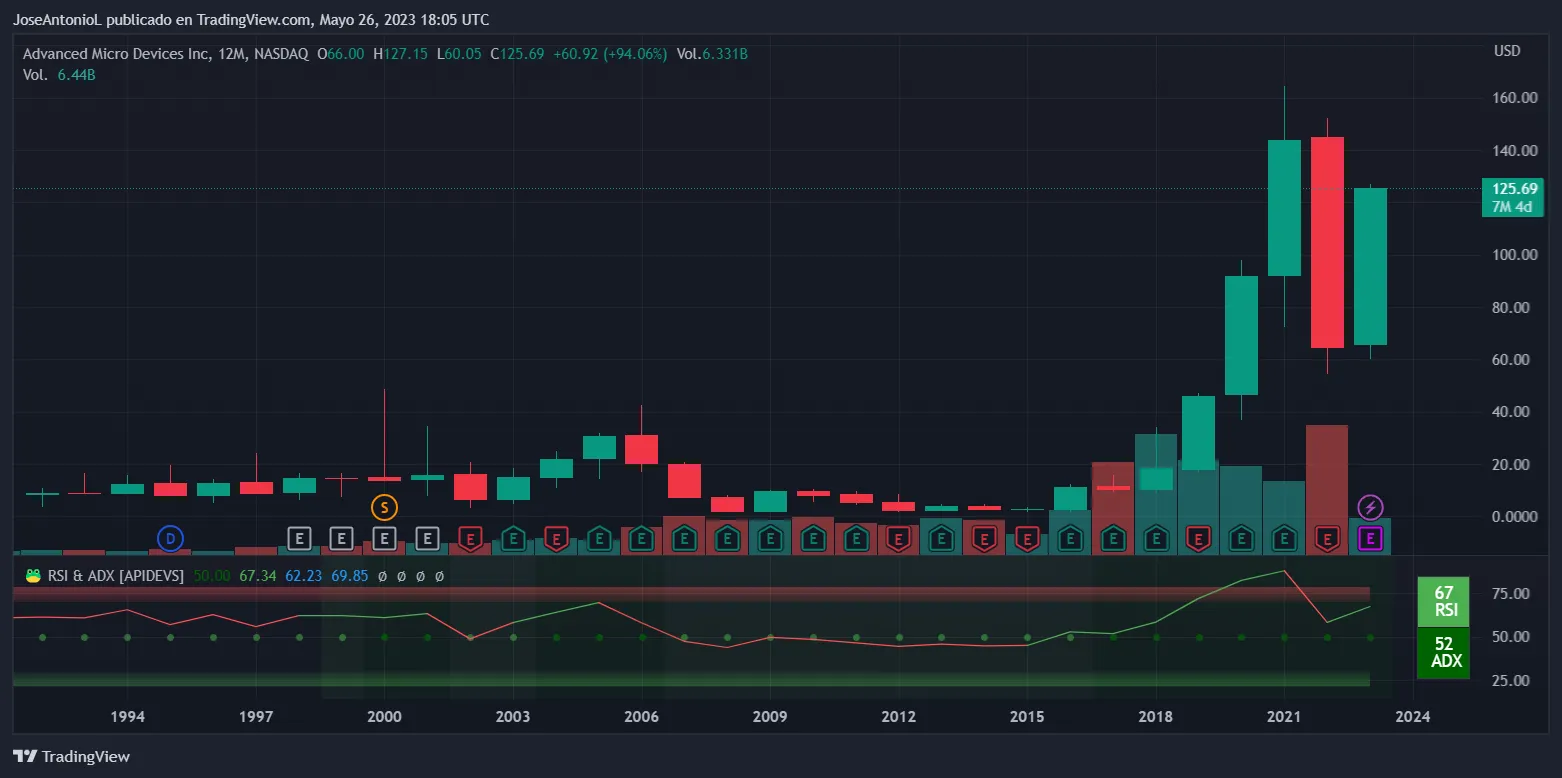 Taiwan Semiconductor Manufacturing (TSM)
TSM is the world's largest dedicated independent (pure-play) semiconductor foundry. As a foundry, they produce chips for various companies, many of which are involved in AI.
The company is up 39% since the start of the year. With another 20% rise, it would recover the losses from 2022. Chip crisis? Where?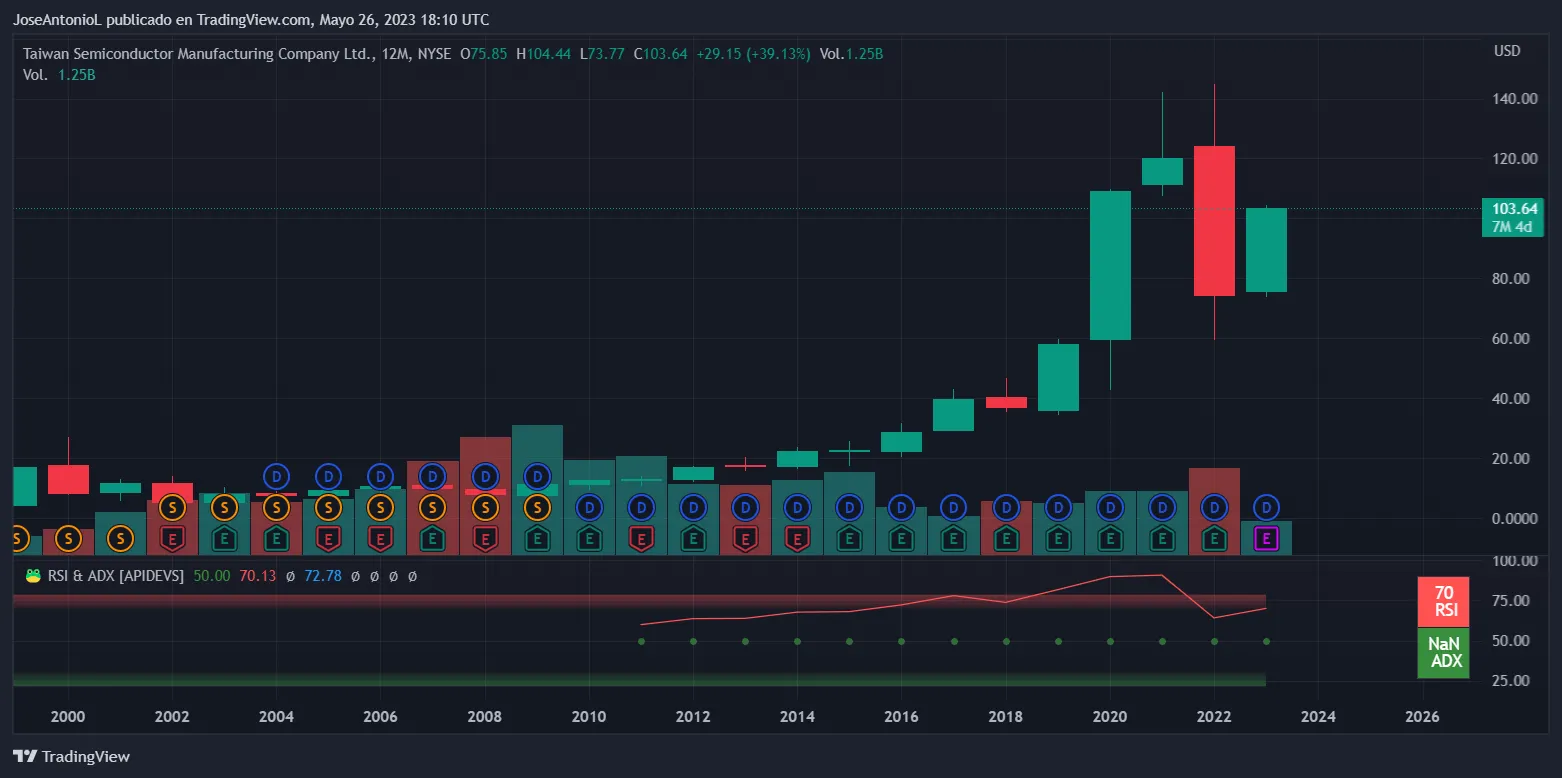 Micron Technology (MU)
Micron Technology is a global leader in the semiconductor industry. They manufacture a broad range of memory and storage products, which are crucial components for AI and machine learning systems that require quick and efficient data processing.
MU shares have increased 47% so far in 2023, and they have growth potential of another 27% before encountering resistance marked by their own all-time high.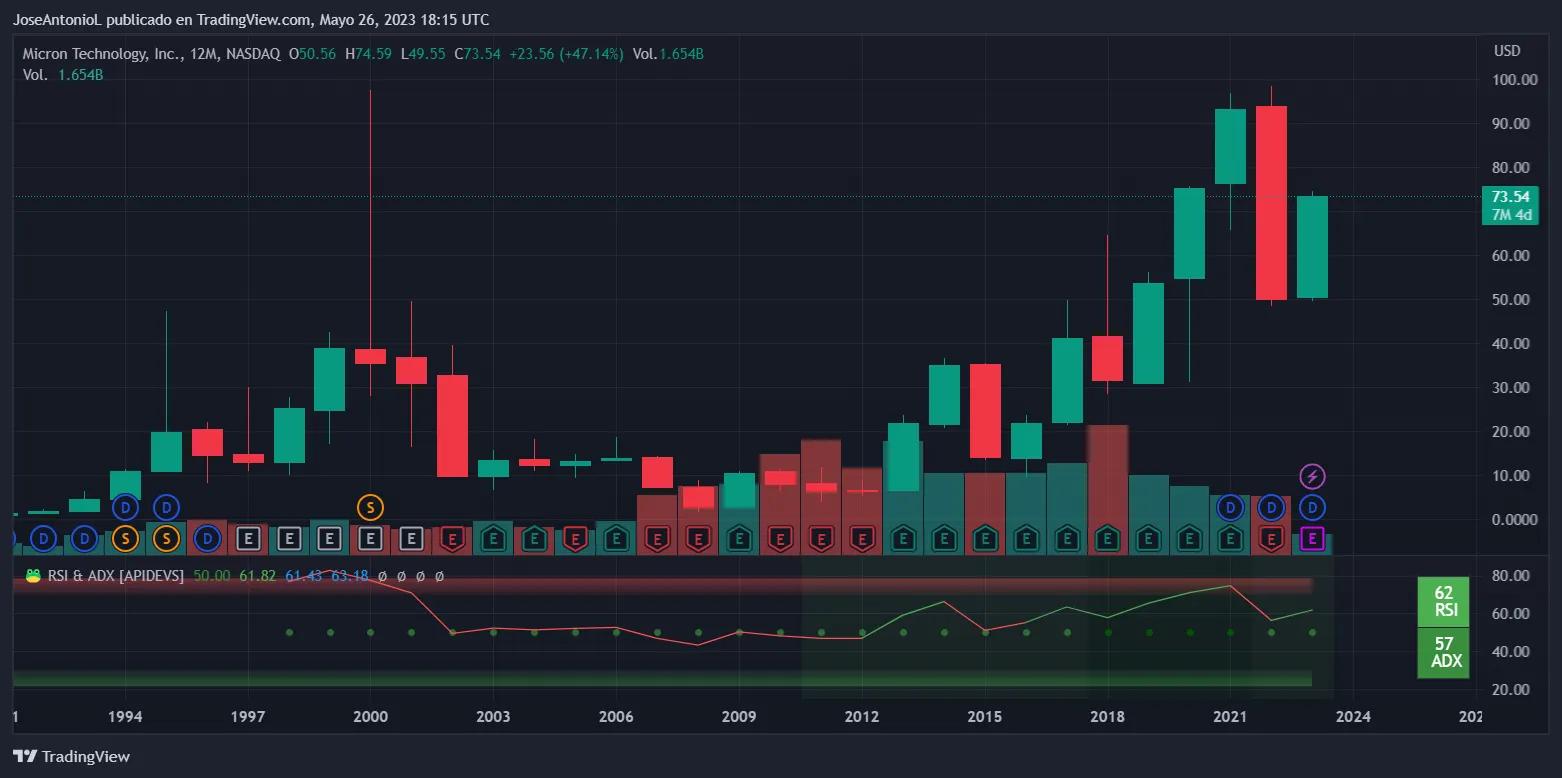 Three AI-related software stocks to watch
Beyond the hardware realm, software companies are also experiencing a spectacular year, particularly due to the explosion of generative AI, with ChatGPT leading the hype.
Meta (META)
Previously known as Facebook, Meta is one of the favorites among investors. Shifting focus from the metaverse to AI is yielding results for Mark Zuckerberg's company, which, in addition to implementing solutions in its traditional business model, has also published significant open-source contributions, including the Large Language Model LLaMa.
A Large Language Model (or LLM) is an AI model trained on a large amount of text data and is able to generate human-like responces to different text prompts. (This simulates a conversation using natural language.) LLaMA is a highly popular LLM among AI users and developers.
Meta has had its best half-year performance in history, rising 116% so far in 2023.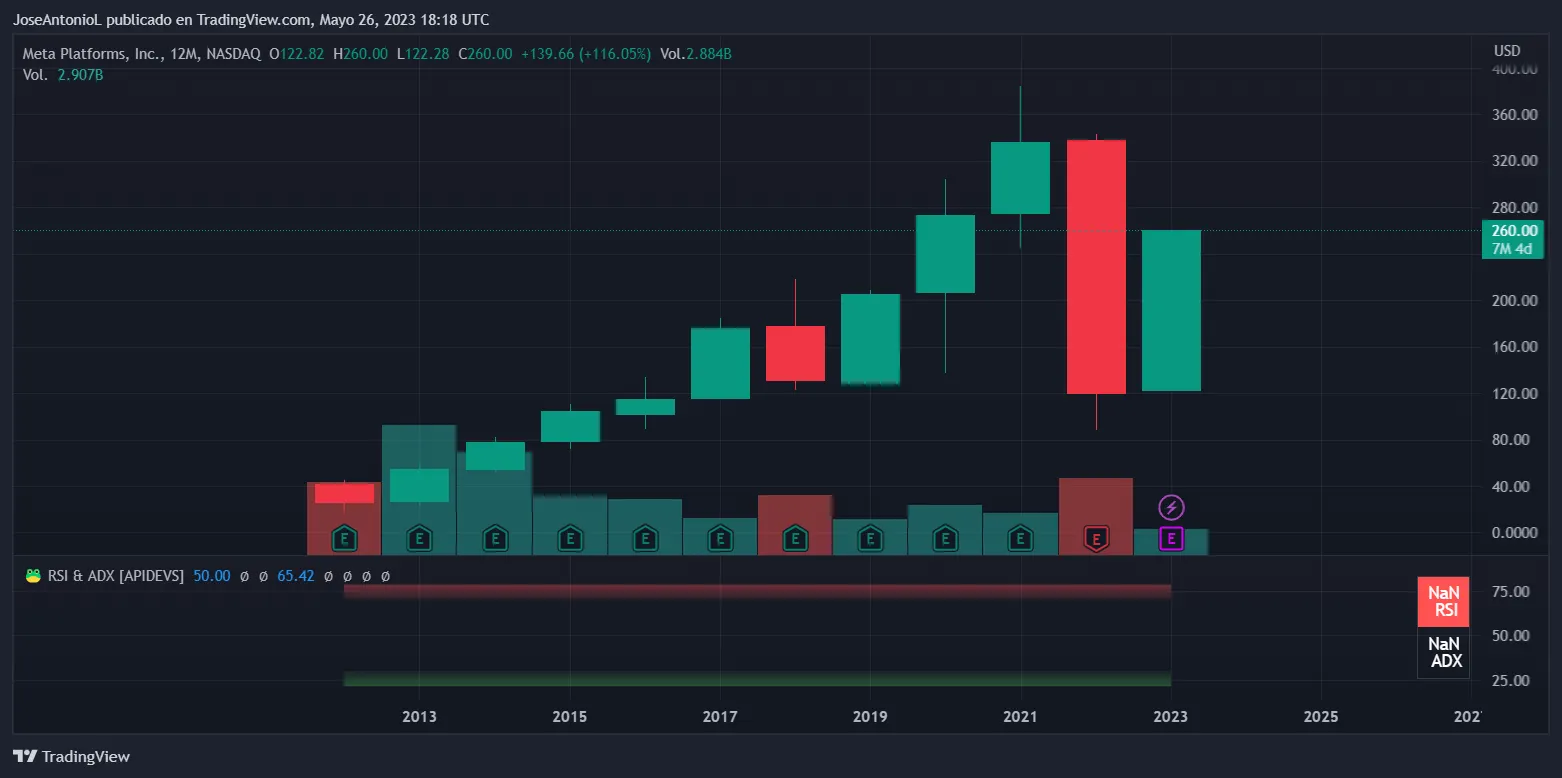 Microsoft (MSFT)
Bill Gates' company is renowned for being the creators of Windows and the Xbox gaming console. But now it is gaining ground for being the "godfather" of OpenAI, the company that developed LLM GPT-4 and ChatGPT, the chatbot that brought AI into the media spotlight.
OpenAI is valued at $29 billion, and Microsoft alone has invested $13 billion. The decision to incorporate GPT-4 into their Edge browser and Bing search engine, as well as using Bing as the default search engine for ChatGPT, has been a catalyst for the tech giant's stock price. So far in 2023, Microsoft has risen nearly 40%, offsetting the losses from the previous year,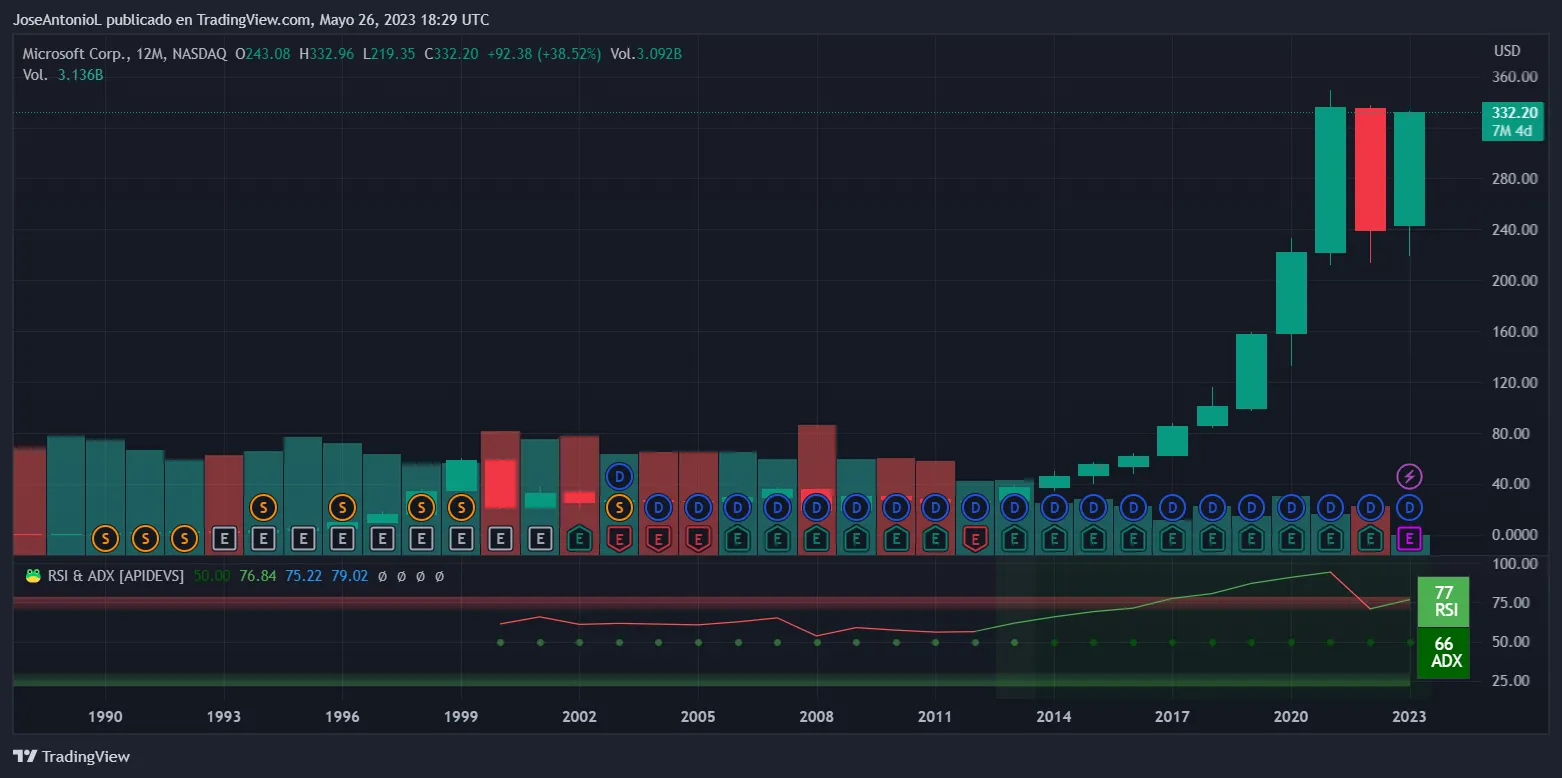 Alphabet Inc (GOOGL)
Alphabet, the parent company of Google, is heavily invested in AI. They have developed Tensor Processing Units (TPUs), which are custom-developed application-specific integrated circuits (ASICs) used to accelerate machine learning workloads. They are also the developers of TensorFlow, an open-source AI library, and offer cloud-based AI services. In the realm of software, the company has been much more active.
The launch of Bard with its improved PaLM2 has been a success, positioning it as a direct competitor to ChatGPT. The release of LLM models tailored to customers' needs has generated a positive response among its investors (unlike what happened when the company presented its first chatbot and it started hallucinating). GOOGL shares have risen 40% so far this year and are 20% away from growth until they challenge the resistance of their all-time high again.