An NFT collection centered on former U.S. President Donald Trump is gaining traction amid his historic indictment on 34 felony counts. But it's not the one he's endorsed, rather an unauthorized riff that swaps heroic undertones for iron bars and prison jumpsuits.
The Ethereum NFT collection, called Trump Criminal Digital Cards, appears to be an unlicensed knockoff of Trump Digital Trading Cards, a collection of 45,000 NFTs released by Trump last December. Trump's official collection also saw a sales rise on Tuesday.
The Trump Criminal Digital Cards project was launched around two weeks ago, at a time when speculation mounted that Trump could soon be indicted in connection to alleged hush money payments he illicitly made to pornographic actress Stormy Daniels in 2016.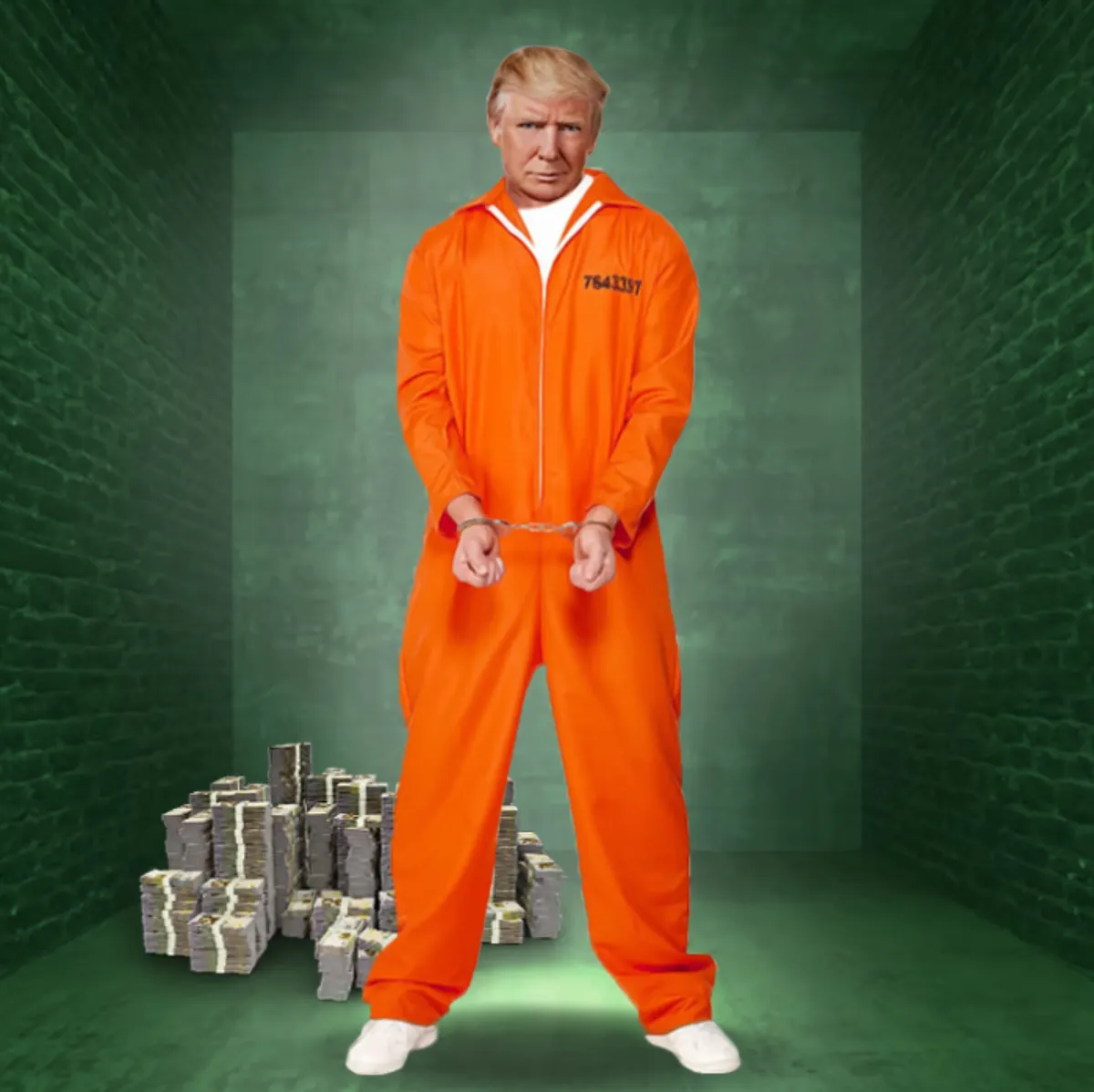 The collection's total supply is limited to 945 different NFTs, and of the 28 sales that had taken place over the past day, a few purchases were tagged as "Smart Money Buys" on Nansen—part of the analytics platform's functionality for tracking prolific traders.
Lifting elements from Trump's NFT collection, such as his face—both a smiling and pixelated version—the new collection depicts Trump in various jail cells and wearing different types of prison garb. One of the rarer outfits he's featured in includes a metal ball and chain tethered to his ankle.
The prison-themed take on Trump's NFT collection has seen its floor price rise to 0.017 ETH or $31 over the past day, according to data from Nansen. At the same, its trading volume has risen to 1.13 ETH from 0.03 ETH the day before, an increase of around 3,600%.
Compared to the legitimate Trump NFT collection, Trump Criminal Trading Cards have a much lower floor price and far less volume. Trump Digital Trading Cards have seen 35 ETH or $64,000 worth of trading volume over the past day, and the cheapest one is currently listed at $937, according to data from NFT Price Floor.
Additionally, the estimated market cap of Trump Criminal Trading Cards on Nansen is 12 ETH or less than $23,000. Meanwhile, Trump's official NFT collection has a total market capitalization of $42 million, according to NFT Price Floor.
Trump's legitimate NFT collection has seen turbulent momentum since the collection's debut, when the NFTs could be minted for $99 apiece. The starting secondary market price for the collection has been above $1,000 per NFT in recent days, including a brief surge after the impending indictment was revealed.