Doodles 2, the larger-scale successor to the popular Ethereum NFT collection, takes its next step towards a broader launch today with the long-awaited opening of the Genesis Box: a tokenized bundle of digital wearable items first auctioned last June.
Inside each Genesis Box are two pieces of digital apparel—which could include headwear, clothes, shoes, and accessories—along with a beta pass for the upcoming Doodles 2 platform. That will let holders customize full-body avatars featuring the same kind of pastel, cartoonish pop that made the original Doodles such eye-catching profile pictures (PFPs).
Doodles 2 was announced alongside major ambitions in June 2022, as the team revealed plans to deliver a follow-up project spanning potentially millions of NFT avatars, instead of just 10,000 for the original collection. The project focuses on customizable avatars with tradeable digital clothes and multi-chain use cases, rather than pre-defined Ethereum PFPs.
The first step launched in January, as Doodles owners could use a Dooplicator NFT (airdropped to holders) to create wearable items inspired by the traits of their existing PFP. But the Genesis Box is different, Doodles CEO Julian Holguin told Decrypt this week: it's an entirely new set of wearables with fresh original art from co-founder Scott "Burnt Toast" Martin.
"There's going to be some stuff that is completely not bound by the laws of physics," Holguin said, "and just stuff that was cooked up in Scott's and our other creators' minds that is going to be completely out there."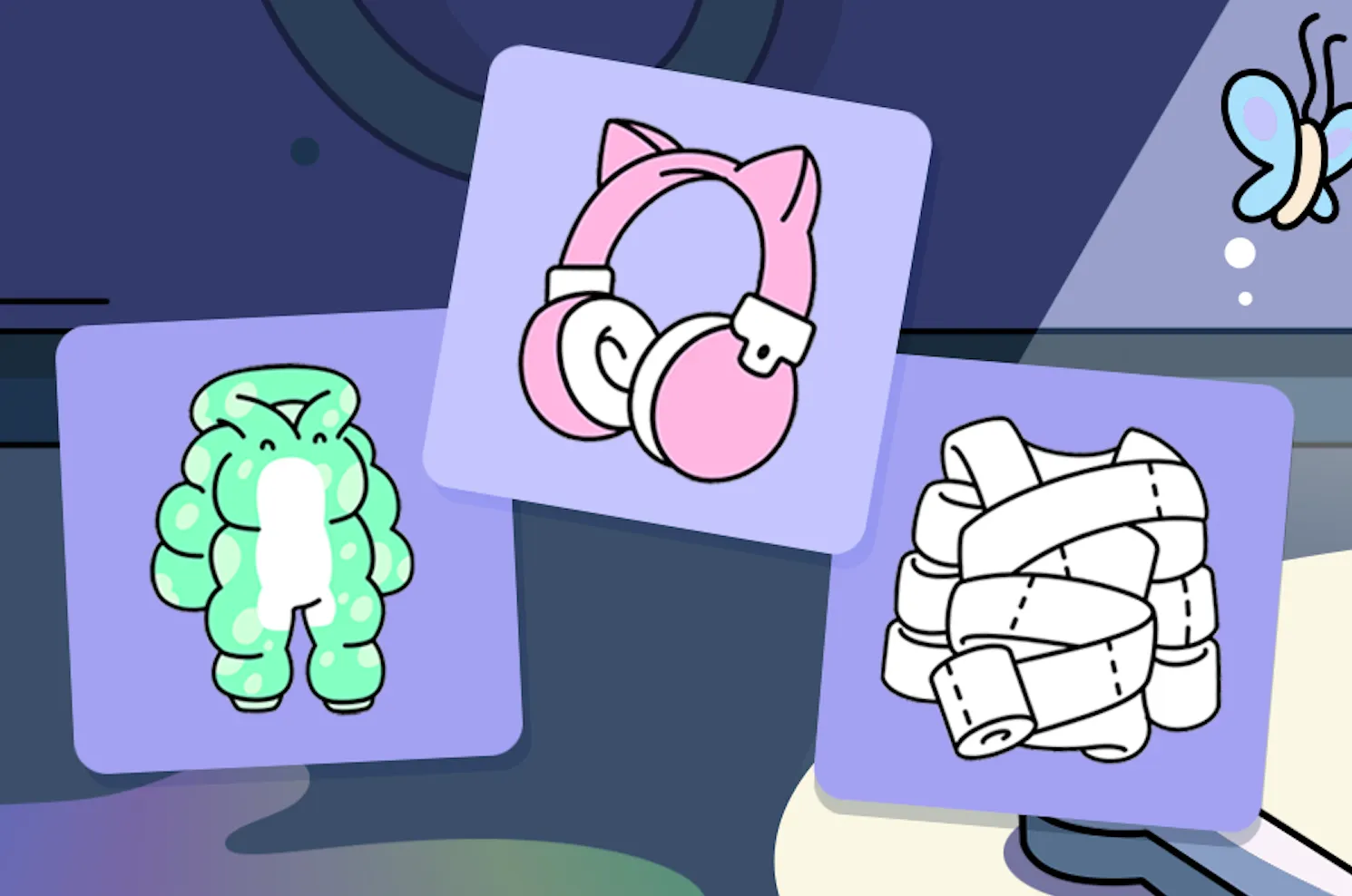 In other words, while the "Dooplicated" wearables helped get Doodles owners familiar with the forthcoming concept of customizable NFT avatars—and get them trading wearables—the contents of the Genesis Box will broaden the look and feel of the Doodles IP. And Holguin teased that the closed beta launch of the Doodles 2 platform is coming "very, very soon."
"You're gonna be able to build the Doodle of your dreams," Holguin said.
As announced in January, Doodles 2 is a cross-chain experience that bridges Ethereum NFTs like the Dooplicator and Genesis Box over to Flow, where the wearable NFTs are minted and can be traded. Holguin said Flow was chosen for its ease of use for non-Web3-savvy collectors, but also its ability to scale to potentially reach a broad audience.
Millions of Doodles?
But how will Doodles 2 make the leap from an initially closed-beta platform to something that can reach the masses? It won't happen immediately: Holguin said that the initial messaging around the scale of Doodles 2 may have been muddled, and that bringing custom-made Doodles avatars to millions of users is ultimately a longer-term aim.
"We probably could have communicated that a little bit better, but we were never in 2023 going to launch millions of NFTs," he said. "The goal was always to build up to that, and never outserve demand."
Generating that kind of demand and expanding the Doodles IP will be a multi-pronged effort. Holguin teased everything from brand partnerships to events and even a "very big flagship retail experience" coming this summer. The plan also includes social media content from animation studio Golden Wolf, which Doodles acquired earlier this year, and music drops in partnership with musician Pharrell Williams—Doodles' Chief Brand Officer.
It's an ambitious plan for the startup, which raised $54 million last year at a $704 million valuation. But conveying those aspirations to NFT holders hasn't always been easy.
Some Doodles owners have accused leadership of insufficient communication and not being transparent enough about how they're executing on those plans. The tension boiled over earlier this month when a Discord post from Doodles co-founder Jordan "poopie" Castro went viral.
"We're trying to go from a startup to a leading media franchise. We are no longer an 'NFT project,'" Castro wrote. "The more time/money/resources we invest in following the latest 'build in public' trends that fuel speculation, the less we have to achieve our long-term vision."
Castro stood behind the message in a tweet shared the next day, but given the controversy and complaints it generated, he also said he would "take the L on this one." Furthermore, Castro emphasized that Doodles would "continue to use NFT tech as the connective tissue between everything we do."
Holguin told Decrypt that he understood why there were questions around Castro's message, but also believes that it was "taken out of context." And broadly, he reinforced what he said was the intent of Castro's message: that Doodles is rapidly expanding around its NFT-centric origins, but ultimately not away from them.
"We've grown outside of a very, very small operation [and] we are now building a major business and a company, and scaling our infrastructure," Holguin said. "No, it is not a 'project'—we have several projects happening within our larger business and company right now."
The goal now, Holguin continued, is to retain the NFT-driven "collecting ecosystem" at the heart of Doodles, but build it out into an entertainment property that can take many shapes and forms.
It'll be a two-tiered model. Doodles 2 will focus on customization and user identity, letting users design their own Doodles avatar and bring it across platforms and experiences. The goal is to attract a broad audience—potentially with millions of avatars, as originally teased.
And while the Doodles 2 platform may ultimately reach many more people, the O.G. Doodles collection will provide more access, features, and benefits to holders. For example, some of the planned projects may license NFT characters from the original collection's holders, but Doodles 2 NFT avatar owners won't have the same option.
As such, Holguin sees the original 10,000 NFTs being like the "black card" of the Doodles ecosystem, borrowing a concept from the credit card industry: an elite, exclusive access pass of sorts. From what he's described, membership will indeed have benefits in that world. And if people fall in love with Doodles 2, Holguin thinks some will also want to own one of the originals.
"We really believe that you're not going to want one or the other," he said. "You're going to want both."