Web3 promises to herald the next phase of the Internet, in which value will be controlled by the users rather than intermediaries.
But achieving this hinges on building decentralization into the design from the ground up.
Although the traditional for-profit platform business model offered a great deal of value to users initially, its ultimate net effect was to lock users into platforms in order to extract as much value as possible.
The future of trust is directly related to the end of centralization—and that must be developed on open and permissionless platforms.
One project building with that notion firmly in mind is 0x, whose open-source, decentralized exchange protocol created by 0x Labs, aims to serve as the global backbone for decentralized exchange. Having started on Ethereum, it now allows for the peer-to-peer exchange of tokenized assets across a growing number of blockchains including Polygon, BNB Chain, Avalanche and Fantom.
0x was one of the first projects to emphasize the importance of decentralized governance in its design. "0x is open, secure, and adaptable exchange infrastructure that unlocks global access to the tokenized economy," Brent Oshiro, head of CX and comms for 0x, told Decrypt. "Having a universal standard for decentralized exchange makes it far easier for developers and businesses to build web3 apps that allow tokenized value to flow through—and scale across—different blockchains."
Standard bearers
If the concept sounds familiar, that's because it's the same logic that underpins the current Internet architecture. The web works because no one owns it and developers use agreed-upon standards to build upon it. "Without those shared standards, you'd have a disparate and disconnected Internet," explained Oshiro.
You no longer need a CD-ROM from AOL or CompuServe to access a walled-garden version of the Internet. People can send messages to each other using different email clients—Gmail to Outlook to Yahoo—because the Simple Mail Transfer Protocol (SMTP) transmits email across networks.
Images, text, video, and other multimedia move seamlessly across the web because we've all agreed that Hypertext Transfer Protocol (HTTP) is the common language spoken between servers and browsers. It's this that has formed the foundation for the Internet that we are all familiar with today.
But that's Web 2.0. What does it have to do with the next iteration of the Internet? Everything.
New web, new standards
"The Internet went from rudimentary information sharing to revolutionizing everything we do—creating trillions of dollars of economic value in the process," said Oshiro. But those trillions of dollars have, in large part, been harvested by centralized gatekeepers and intermediaries.
Web3 promises to redirect that economic value to the individuals who participate in the ecosystem; but in order to do so, it requires a brand new set of rules to support the exchange of value. A decentralized Internet needs a connection layer or common standard that can enable value to flow between blockchains, just like HTTP on today's web.
Twenty years from now, everything that can be tokenized probably will, from stocks and bonds to airline miles and video game ownership—but it's not going to happen without an "un-opinionated protocol that isn't controlled by a single for-profit company," said Will Warren, co-CEO and co-founder of 0x Labs.
Where the current generation of the Internet is run on centrally-managed infrastructure , Web 3 will be controlled by its users. "Decentralized governance is the ultimate utility for creating the next generation of the Internet—one in which the users shape its evolution and share in the value created," said Oshiro.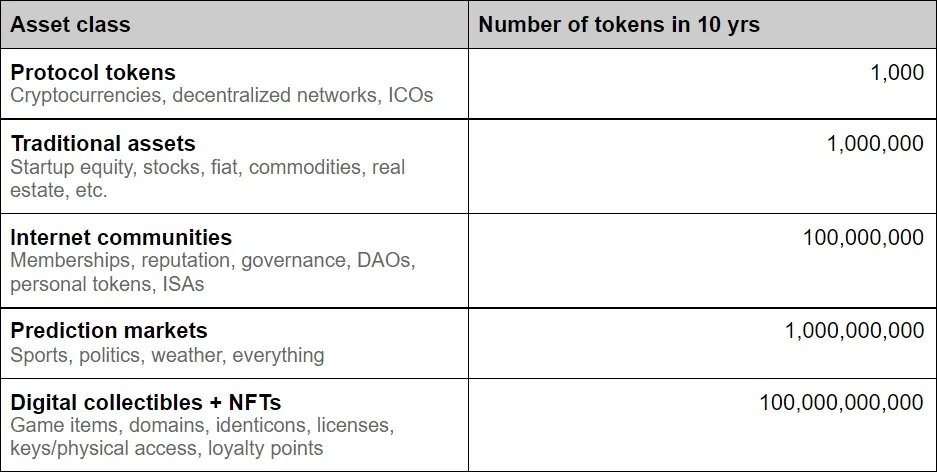 Trust the process
0x is one of the few cryptocurrency projects out there that's embracing credible neutrality as a guiding principle on the road to developing infrastructure for the new Internet.
And it's putting its money where its mouth is—literally.
When 0x Labs launched its liquidity aggregator API product on the Polygon and Celo blockchains last year, for example, both projects allocated a collective total of $10 million in MATIC and CELO tokens to finance 0x-powered apps built on their respective blockchains. Rather than directing that money to its own consumer-facing DEX aggregator product, Matcha, 0x Labs earmarked the funds to the community treasury to support the panoply of businesses building in the 0x ecosystem.
"We want to empower the community to determine the best course of action," Warren said. "We put our ecosystem of integrators first, because if they succeed, we all succeed. The protocol we're building needs to work for everyone who's building on it."
Community garden
Which is why as the ecosystem grows, governance becomes more and more valuable.
It's a virtuous cycle, Oshiro told Decrypt. As adoption of 0x increases, the protocol becomes Web3's foundational layer for tokenized value exchange. That, in turn, drives adoption by integrators who build on 0x, generating more economic value for themselves and users—ultimately bringing the trillions of dollars of economic value that the Internet has already created to the users of the next-generation decentralized Internet. Because 0x is building infrastructure that will create tremendous value across all integrated chains—not just Ethereum—ZRX token holders have unprecedented influence through collective governance over infrastructure that's aiming to serve as the backbone of Web 3.0.
Building exchange infrastructure on top of rapidly evolving blockchains means the 0x Protocol will need to be constantly tweaked and improved. Since its launch, 0x has been gradually transitioning all decisions over infrastructure upgrades and management of the treasury to its token holders.
"The ability to upgrade comes along with an immense amount of power and a ton of downstream externalities," Warren said. "And so it's critical that the only ones who can update the infrastructure are the stakeholders and the people who are building businesses on top of it—that is how we're thinking about this."
20/22

Most retail consumers don't know who runs/owns the infrastructure they do 90% of activities on.

The same is going to happen in crypto.

Most users will use their preferred wallet for swaps and 0x will just silently execute the trades in the background.

— Adam Cochran (adamscochran.eth) (@adamscochran) December 20, 2021
The ultimate goal, of course, is to create a seamless experience for Web3 users. Just as the majority of retail consumers don't know what's going on at the Internet's protocol level, so it will be with Web3, said Cinneamhain Ventures partner Adam Cochran in a recent tweet: "Most users will use their preferred wallet for swaps and 0x will just silently execute the trades in the background."
Sponsored post by 0x
Learn More about partnering with Decrypt.