In brief
Revolut users can now trade up to $200,000 of crypto per month at no fees.
The new policy is part of a larger push by the European giant to attract customers in the U.S.
Revolut is a digital bank "super app" that has taken Europe by storm but that's still largely unknown in the United States, where it launched in the spring of 2020. Now, the company is making a push to get noticed stateside with a series of new features—including fee-free crypto trading.
The company has let customers buy and sell Bitcoin and a handful of other cryptocurrencies for some time but has charged fees of 1.5% to 2.5% per transaction. Starting today, though, Revolut will eliminate those commissions on up to $200,000 worth of trades per month.
Meanwhile, Revolut also announced on Tuesday that U.S. customers will now be able to use out-of-network ATMs and send 10 remittances per month for free.
"The free crypto part is part of a larger pitch to investors that we're a provider of services," said Revolut's US CEO Ron Oliveira in an interview with Decrypt.
Oliveira says Revolut currently has 300,000 users in the U.S., mostly in border states like California and Arizona, where its remittance tool is popular. But he added that his goal is to make the country Revolut's second biggest market after its home base of the United Kingdom.
This may be a tall order given that the U.S. is already saturated with upstart digital banks, such as Chime and Varo, while established brands like PayPal, Venmo, Coinbase, and Square are all making big pushes into banking.
And on the crypto front, Revolut may have a hard time making inroads in the U.S. given that Robinhood and PayPal already offer fee-free trading. Revolut's limited selection of tokens—right now it only offers Bitcoin, Bitcoin Cash, Litecoin and Ethereum—could also be an impediment, especially as San Francisco-based Coinbase offers dozens of coins.
Oliveira says he is unfazed by these challenges, pointing to the formula that has helped Revolut become a big player in other countries: adding more and more services to the app until users find it indispensable. And, indeed, the U.S. version of the app already displays an extensive list of tools ranging from savings to remittances to airport lounges.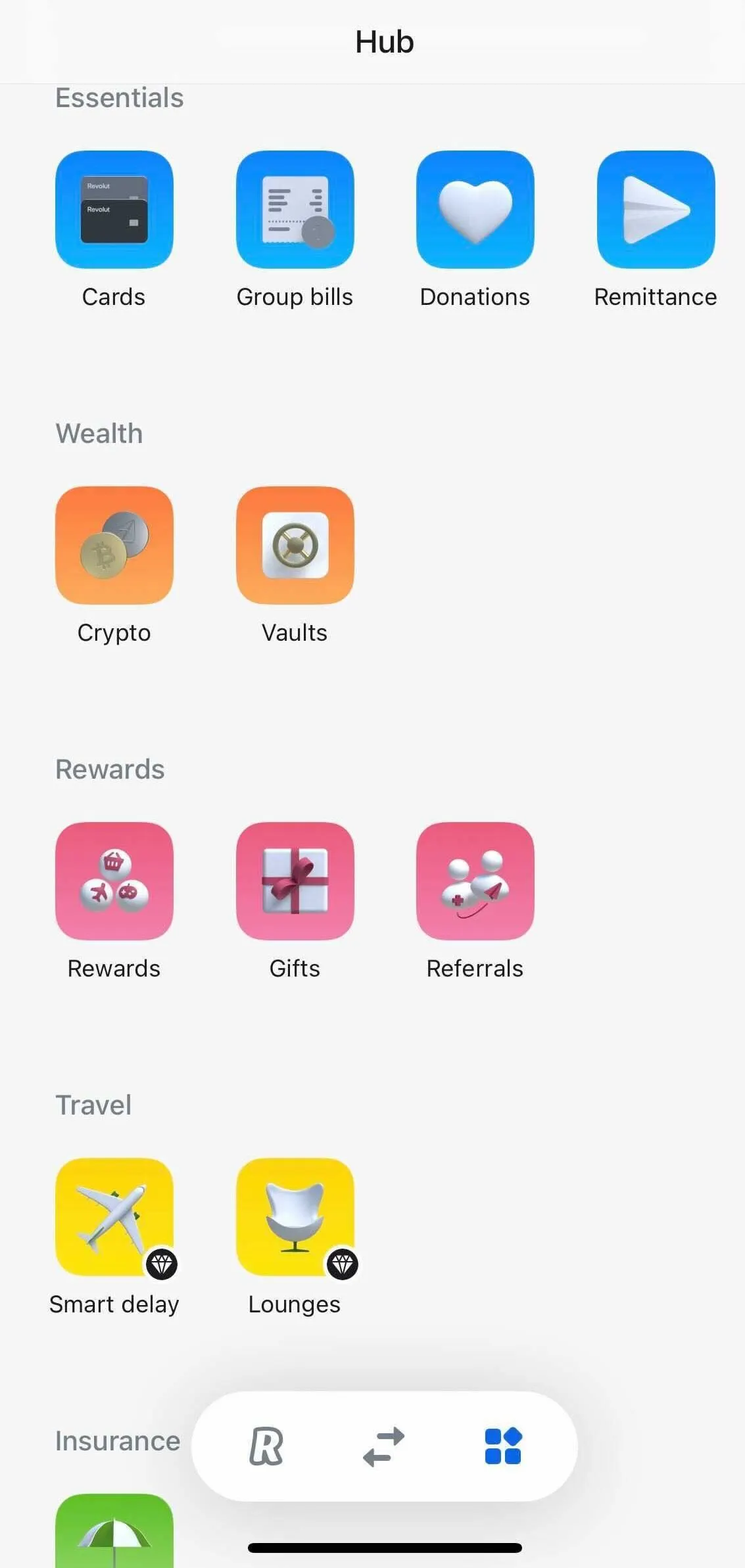 This idea of a "super app" may be appealing to U.S. consumers who typically use a variety of apps for personal finance and related services—though it's worth noting that PayPal, a brand more familiar to Americans, is in the process of building a super-app of its own.
It's still early days for Revolut in the U.S., however, and their initial launch occurred during the onset of the pandemic, which likely undercut some of the buzz the app may have attracted. Meanwhile, Oliveari says the company will be ramping up its marketing efforts, which will include online media and influencers.
Revolut could also get a burst of interest from crypto users as a result of its plans to launch a token, which Oliveari says will occur elsewhere in the coming months but not in the U.S. for the foreseeable future. In the meantime, the company has burnished its U.S. crypto cred by announcing it will pay for its largest office in the country—a WeWork in Dallas—entirely in Bitcoin.
The bottom line is that, by this time next year, it will become clearer whether Revolut can extend its reputation as a financial powerhouse to the U.S.