In brief
DAOs and NFTs can help the struggling events industry, according to the organizers of the Circus Maximus music festival.
They're planning to make the event the first festival DAO and hope others will follow in their wake.
Atop a sun-drenched platform, above sparkling water and under an open sky, 5,000 music lovers will soon come together for Croatia's Circus Maximus music festival. In the stunning surroundings of Zrce Beach, on the island of Pag, they'll feast on 360-degree-views of the Adriatic Sea to a soundtrack of electronic beats.
But this year, while the festival still features a stellar cast, it's a party with a difference—one that Circus Maximus organizers hope will pave the way toward a decentralized future of "putting partying back in the hands of the people," and widespread adoption of a new ticketing process to make that possible. 
Two emerging technologies, decentralized autonomous organizations (DAOs) and non-fungible tokens (NFTs) are at the heart of what the festival organizers say will be a "party renaissance"—and they hope other festivals will follow in their wake.
DAO of the dance
Circus Maximus is angling to be the world's first-ever DAO music festival. This means that the rules governing its organization will be decided by DAO members and encoded in smart contracts, which will also hold the festival budget. The community, the music fans, will vote to decide the festival's location, performers, budget distribution, future direction, and much else. 
"The idea is that the DAO helps with developing new solutions and providing support for the underfunded and often underdeveloped festivals and events that the DAO community finds most valuable," Josipa Žižić, chief media officer for festival organizers Noa Group, told Decrypt via email.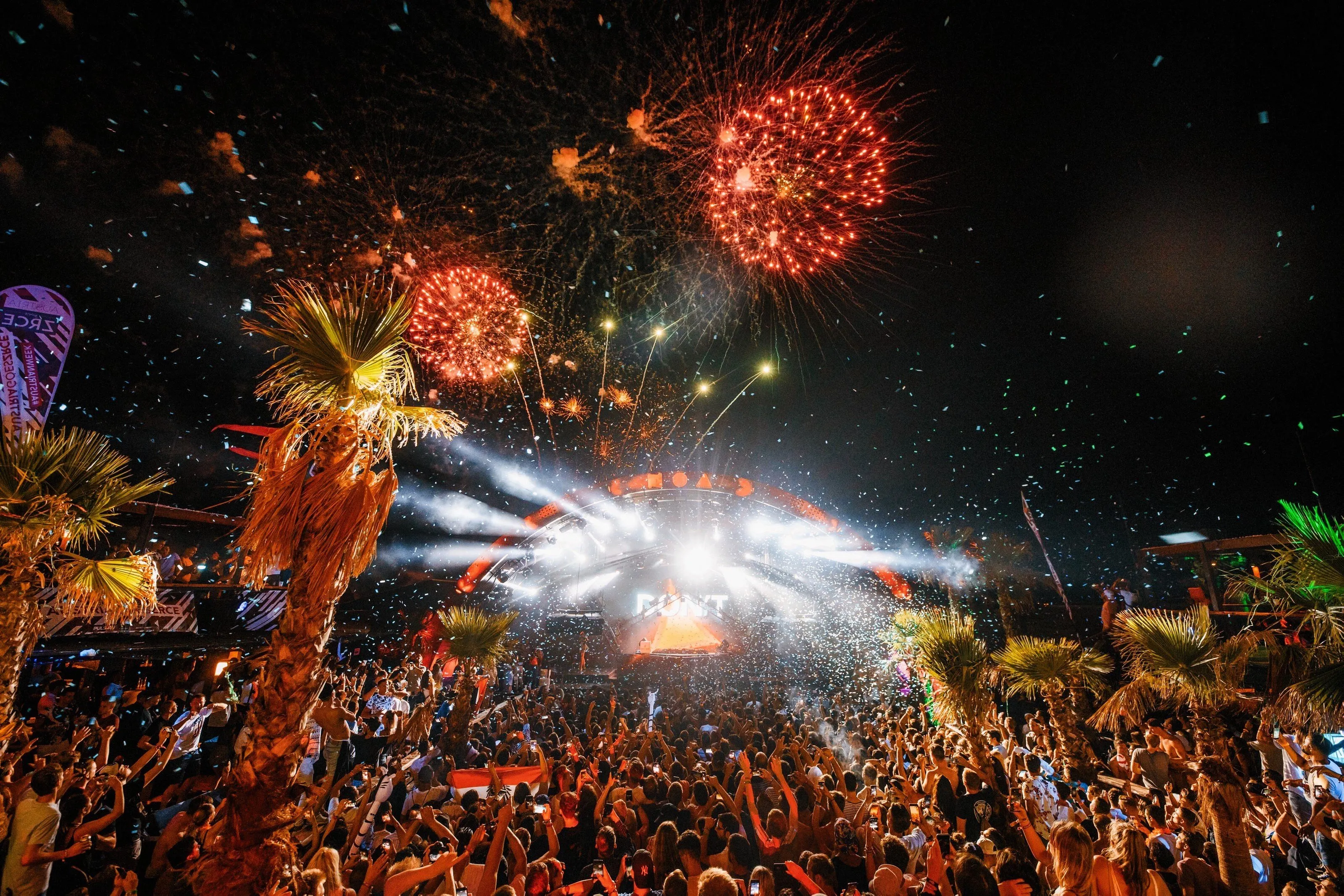 DAO's can be organized around any kind of common goal or interest. Most are focused on development or finance, VentureDAOs, for instance, allow independent investors to pool their funds and vote on which projects to invest in. 
Now, Circus Maximus is exploring how a music festival can be organized in the form of a DAO "that allows the whole world to have their say," according to the project statement. 
The idea was hatched by two brothers: Ivan Jokić, one of the founders of the Noa Group, and Nikola Jokić, the project's self-described "crypto guy," and chief technology officer at fintech platform Krypto Investment Partners.
Via email, Nikola Jokić told Decrypt that the team was not only building a DAO but a "global protocol for organizing future music festivals." 
Events and parties have been organized by DAOs in the past; the Jenny DAO and the MetaCartel DAO parties were two of the standout after-events at the Ethereum developer conference EthCC. But a DAO has never been behind "a proper music festival of this scale and duration. Not that we know of," said Jokić.
A toolkit for festival DAOs
It's an ambitious plan, and the first step is to enroll the community in the enterprise.
To become a member they need to acquire a ticket for this year's event, which—for the first time—will also come in the form of a non-fungible token (NFT), a type of cryptographically unique digital asset. 
The NFTs are dynamically priced, transferrable, and provide a permanent digital record of the ticket purchase. Crucially, they also ensure that the holder is part of the future Circus Maximus DAO.
The project team found that current solutions for selling NFTs on-chain lacked the dynamic pricing features they needed, so they developed a mathematical formula, called the Bezier bonding curve, to determine ticket prices. Their solution adapts the formula to tokens for selling goods, rather than financial products.
They've also created a set of smart contracts, dubbed Bondzier for this year's Circus Maximus, using ERC-1155, the token standard of the xDai blockchain. The technology is open-source, allowing anyone to create and sell dynamically-priced NFT-based tickets.
"We are creating tools so anybody in the world can create their own festival—with their own rules, their own venue and their own DJs, as the organizers and community decides," said Jokić.
The technology is designed to bring more transparency to the ticketing process, cutting out the agents, scalpers and the other middlemen who profit from ticket sales—often at the expense of the community and the artists, performers and DJs who are at the heart of each event.
An NFT in just a few clicks
Back in 2019, Holland's most popular comedian, Jochem Myjer, told Decrypt how a token-based ticketing solution had transformed his sell-out performances. His shows had been a prime target for ticket scalpers, who mercilessly hiked up prices.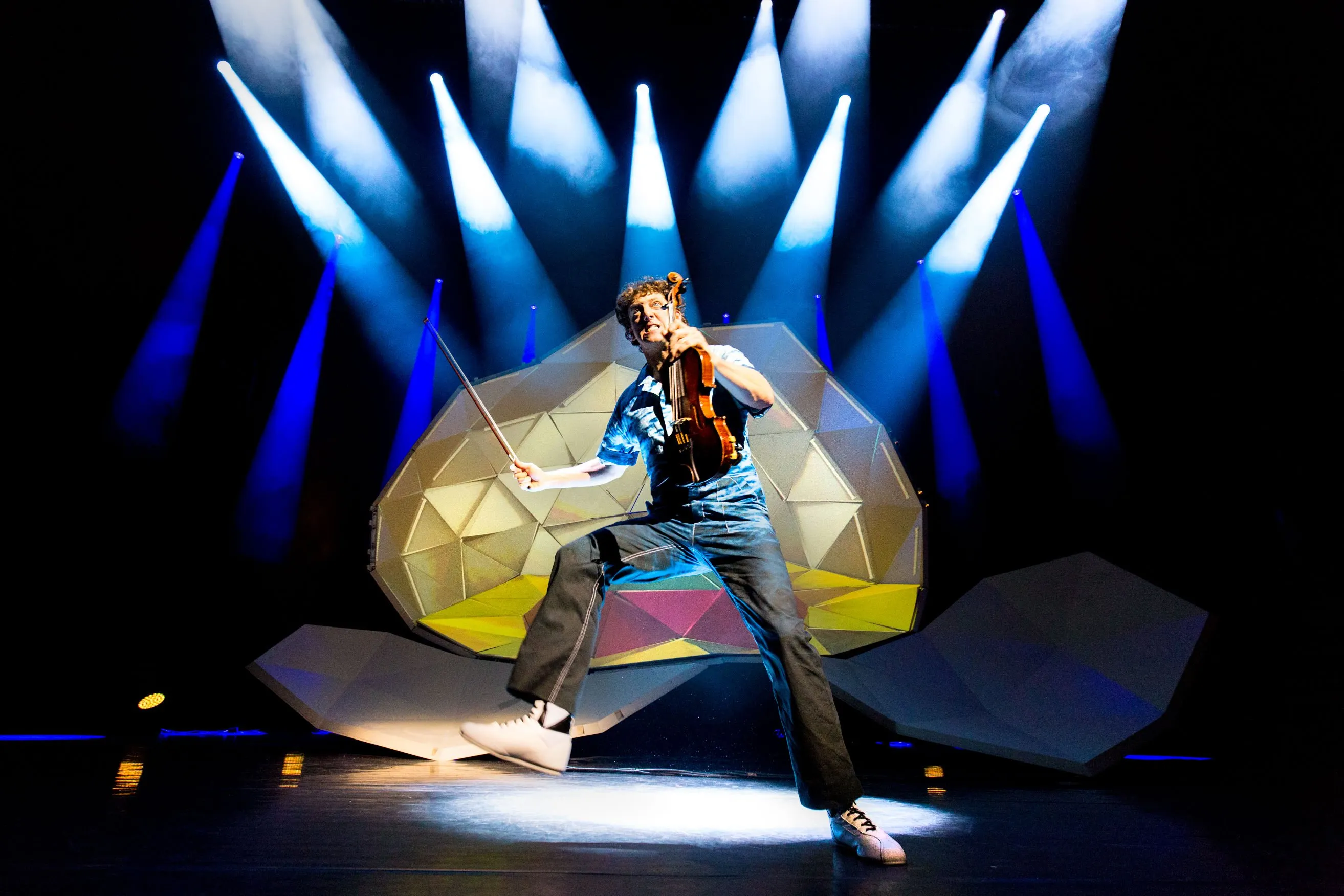 "They're solving a problem that was really making me sad," he said. "I think in two or three years everyone will be selling with this system."
More recently, last March, rock band Kings of Leon released an NFT to commemorate their latest album. Three tiers of token were sold, with the top-tier package including tickets to the band's shows. 
Festival and concert tickets rely on non-fungibility to help prevent fraud, making them prime candidates for NFT adoption, and the music industry has slowly cottoned onto the other advantages which include new revenue opportunities, and reduced costs.
Considering that NFTs have only seen mainstream adoption since the beginning of the year, using tokens instead of tickets is quickly gaining steam, and platforms such as NFT.Kred now allow any event organizer to create an NFT ticket in just a few clicks.
Atari CEO Fred Chesnais is a fan of NFTs as tickets; for its Metaverse, the gaming multinational is working on ideas that include concert tickets linked to NFTs that unlock an in-game meet-and-greet between celebrities and their fans, he told Rolling Stone this week.
Clubbing in Covid times
But festival organizers face an uncertain landscape as Covid-19 continues to rage around the world. The pandemic has been particularly unkind to the events industry, with the vast majority of 2020's in-person events forced to cancel or postpone. 
This year, there could be reason to fear the worst too. Across Europe, a surge in cases due to the delta variant has forced some countries to increase restrictions, with the likes of Spain and the Netherlands imposing night curfews and extending bans on festivals. 
In Britain, Prime Minister Boris Johnson has suggested that vaccine passports could become mandatory across a wide range of settings including festivals, which also face last-minute cancellations due to staffing shortages.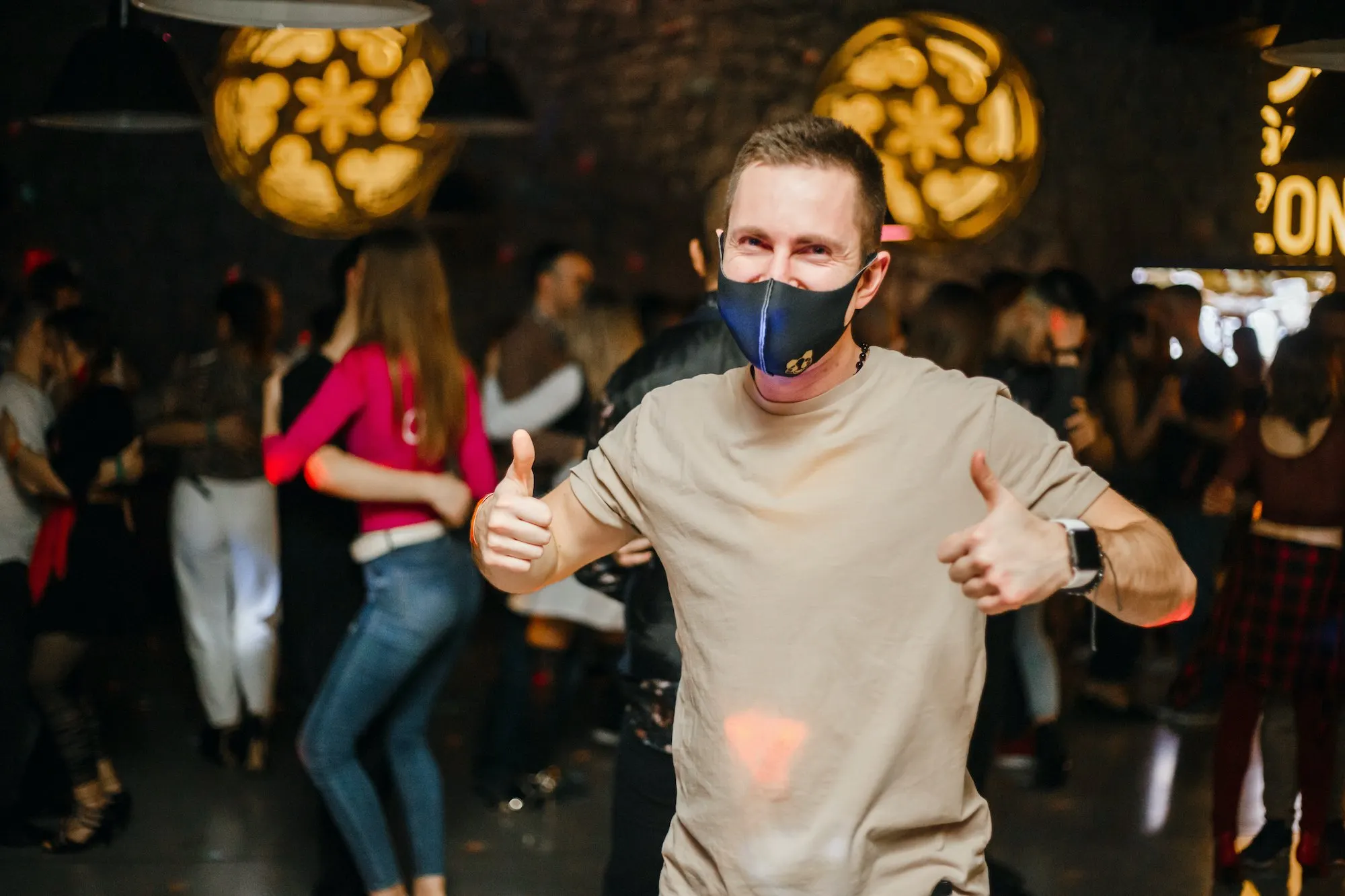 Across the pond, Florida now leads the U.S. in new infections and hospitalizations, yet hip-hop festival Rolling Loud opened at capacity on Friday. While there were few restrictions (outside state-imposed ones,) festival-goers were encouraged to wear masks, according to the festival website.
The Croatian authorities have announced no new restrictions around events, and all 400 Circus Maximus employees have had a double dose of vaccine, according to the organizers. In addition, they said that only festival-goers who are vaccinated or can demonstrate immunity, and who have tested negative upon entering, will be admitted to the venue.
Blurring the boundaries
Covid permitting, harnessing the power of communities to take control of their own festivals could prove a powerful force. But DAOs are a nascent technology, with intricacies that still need to be ironed out. Incentivizing community members to vote on proposals is just one hurdle to overcome. 
Decentralization and the absence of hierarchy are characteristic of this novel enterprise genre. The degree of decentralization in projects is a hotly contested topic, said Nikola Jokić. "The tech stack running the Internet is deep, and decentralization is not just a technical concept, but also a social one." By way of example, he pointed to a hypothetical situation. "What does a decentralized smart contract mean if there is a clique of people all living in the same apartment that can control all the contract parameters?"
The DAO industry is highly dynamic, so there are a lot of unknowns, but the first legal DAO was recognized in the U.S. state of Wyoming earlier this month. The impact on the festival industry of this type of organizational structure could be immense. 
"In the value creation of underground music cultures, the distinction between who is the consumer, vs. who is the artist or marketing person, is often very blurred," said Michail Stangl, a festival curator, presenter and DJ, speaking on a recent panel about the future of NFTs for the music industry. "When you talk about event promotion, in 99% of the cases, that promoter is not a promoter—they're someone who's so engaged with the music community that they put their own money into populating the culture," he explained.
That blurry distinction becomes suitably irrelevant when transposed to the non-hierarchical structure of a DAO. Leaderless governance is a feature, and often decision-making power is in proportion to the extent of a participant's contribution—which can be monetary, based on the extent of participation, or on other factors. 
The precise workings of the Circus Maximus DAO are still a work in progress. "What we are sure of is that festivals will be organized, music will be played and the dancefloor will be stomped on. The what, the where and the how and the when will be decided by the community," said Jokić. "What we hope is to provide the tools to help the community in organizing their festival as they see fit and have a DAO to support them where required."
Between August 8 and 13, their grand experiment will begin to take shape. They hope it will lead to more festival DAOs and more freedom to party.