Crypto Capital is slowly emerging as the central bank of the crypto industry. It facilitated banking services from one end of the industry—major crypto businesses and exchanges including Binance, Kraken and BitMEX—to the other, including the now-defunct QuadrigaCX and a number of smaller companies implicated in money-laundering schemes and fraud. And according to the the New York Attorney General, it still serves crypto exchange Bitfinex, where by the end of 2018, it was managing more than $1 billion of the exchange's client and customers funds.
Two people, allegedly related to Crypto Capital, were charged with money laundering on Tuesday. The feds claim that the pair ran a banking scheme for crypto companies, which involved Global Trading Solutions LLC—a company that has been identified as one of the shell companies owned by Crypto Capital, and used by Bitfinex. The scheme allegedly involved running a "shadow bank that processed hundreds of millions of dollars of unregulated transactions on behalf of numerous cryptocurrency exchanges."
This unregulated Panamanian company has been providing banking services without a licence to crypto businesses around the world for years, the indictment said.
But where did Crypto Capital come from? And who's really behind it?
The origin story
The idea for Crypto Capital was first broached in a Reddit post by Redditor "Bitfan2013" almost exactly six years ago, according to Mathias Grønnebæk, the CEO of open financial infrastructure company Braveno. Grønnebæk had become obsessed with the anonymous company last year, and started sleuthing.
Grønnebæk argues that the trail begins with a May, 2013 Bitfan2013 post. The anonymous Redditor claimed that he (and his family) sat on the board of directors for four small,  to medium-sized banks. The post proposed that, "a real Fiat Bank from scratch should be setup by Bitcoin users, miners, merchants and developers for the purpose of doing business in Bitcoin and exclusively to Virtual Currencies."
The poster even suggested the ideal location: Panama, a well-known haven for offshore companies.
A month later, in June, Crypto Capital (under the name Crypto Financial) launched, registered in Panama. In August, it ran an IPO to raise 30,000 Bitcoin ($300,000) via another Panama-based financial services company, Havelock Investments. Havelock specialized in Bitcoin-related IPOs—and had a fund selling shares in the public offering on Bitcoin securities exchange MPEx for Erik Voorhees' SatoshiDice, the popular bitcoin-based gambling site.
Satoshi Dice was later deemed an unregistered security offering by the SEC and Voohees paid $35,000 in fines, agreeing not to participate in security offerings for the next five years.
Havelock Investments was also responsible for running an IPO for Neo and Bee, which was investigated for fraud by police in Cyprus in 2014. The founder Danny Brewster escaped the country, allegedly with 140 Bitcoin, and was never charged. After this article was published, Brewster got in contact with Decrypt and said the investigation was formally closed.
Havelock Investments also announced, in October, 2015, that crypto exchange Coinapult—another Voorhees-founded startup—had been integrated with Crypto Capital, showing that Havelock Investments continued to have ties to the financial services provider.
In an interview with Decrypt, Voorhees said he met one of the key figures behind Crypto Capital in person, in Panama, around six years ago. He said he was otherwise unfamiliar with it as he had left Coinapult before it worked with Crypto Capital. He also said he had no relationship with Havelock Investments.
Crypto Capital was later acquired by Switzerland-based Global Trade Solutions. A U.K. based company of the same name also lists Reginald Fowler (the other individual named by the DoJ indictment) as an "associated person."
Global Trade Solutions was originally a management and consulting firm called Semacon AG Software Engineering. In November, 2018, the company was renamed and a name appears on the Panamanian registration papers: Ivan Manuel Molina Lee.
Filling the banking void
Crypto Capital filled a special need in the emerging crypto world: It provided banking services to crypto companies when traditional banks avoided them like the plague. The company quickly emerged as the go-to company for crypto businesses worldwide—despite being a mostly anonymous entity with no officers or address listed on its website. And, it wasn't only marginal crypto firms and fraudsters who used it. Plenty of reputable businesses signed on, too.
For instance, the reputable San Francisco-based exchange, Kraken, used Crypto Capital, but terminated its relationship in early 2017, Christina Lee, the exchange's chief brand officer, told Decrypt in an interview. Likewise, Binance CFO Wei Zhou told Decrypt that his exchange had used its banking services for a time.
"It is well-established in the industry that virtual currency exchanges and businesses face significant challenges in identifying and maintaining traditional banking relationships," Bitfinex general counsel Stuart Hoegner said in an affidavit submitted Tuesday in response to the New York Attorney General's investigation into Bitfinex.
But the company did show up in the worst quarters of the crypto world, too, and figured prominently in at least one major scandal.
Notably, the now-infamous QuadrigaCX, the largest crypto exchange in Canada, was a prized customer of the Panamanian company. It's listed on Crypto's website to this day. QuadrigaCX was a customer when the Canadian exchange abruptly closed after the mysterious death of its CEO, Gerald Cotten, in December. According to chat logs between the Cotten and QuadrigaCX head of operations Aaron Matthews, it used it to store client money.
The people behind Crypto Capital
The principals behind Crypto Capital kept themselves well hidden. No team members were listed on its website, let alone anything else that might provide a clue about who was running the company. Still, for anyone who cared to look more closely, they would just run into the same dead end, finding the company was run by the same director: Ivan Manuel Molina Lee.
A lawsuit filed by the Attorney General's office included chat logs about funds that Crypto Capital had lost; the logs were between a Bitfinex representative—identified in the filing as "Merlin"—and a Crypto Capital representative, whom Merlin referred to as  "Oz."
Voorhees, now CEO of the crypto exchange, ShapeShift, told Decrypt that he had indeed met Oz in Panama six years ago. But Voorhees said he couldn't remember the man's surname, or any personal details about him.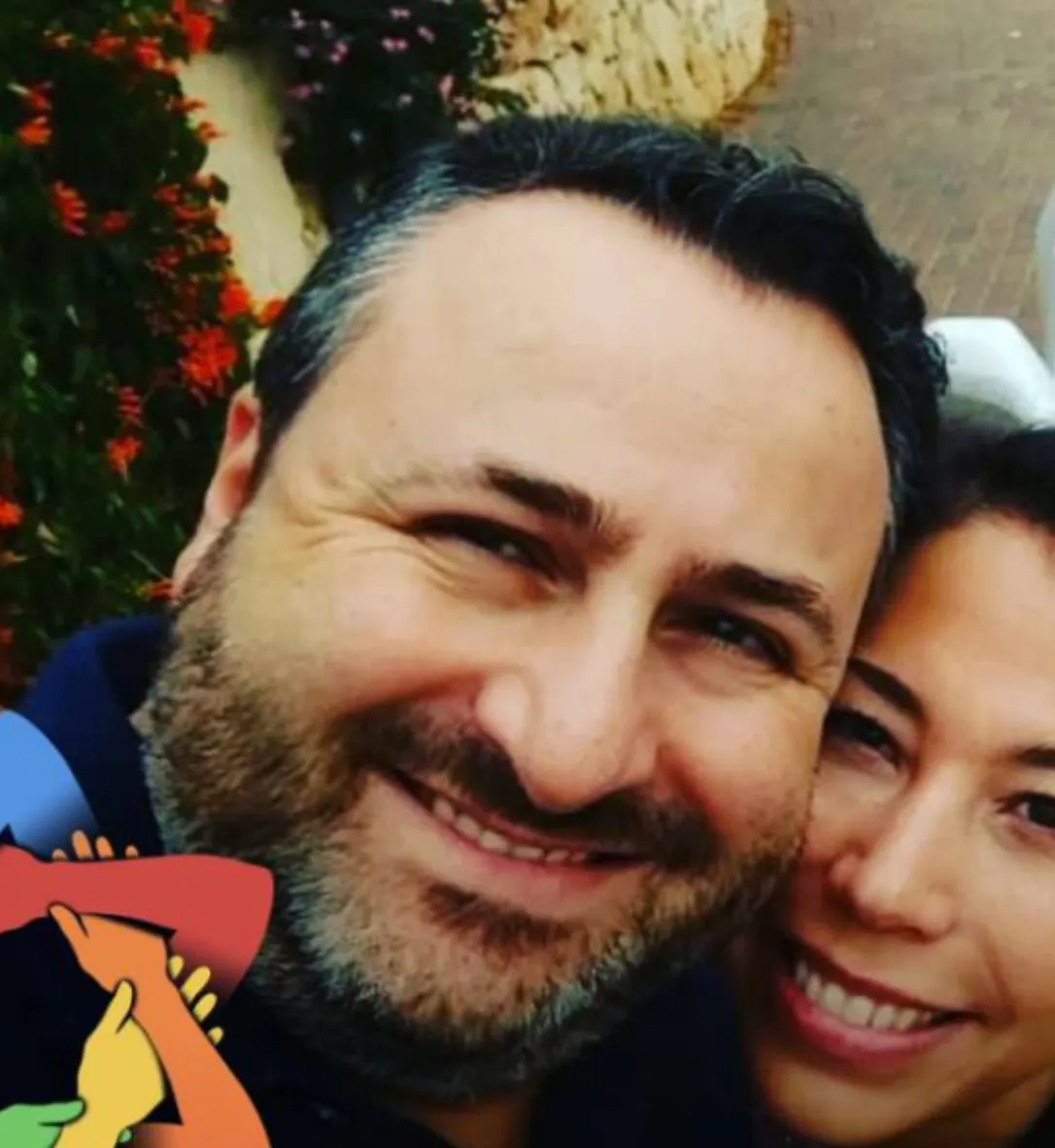 Another source who worked with Crypto Capital, but asked to remain anonymous, told Decrypt the mysterious figure was known to him as "Ozzie Joseph." The name is similar to "Oz Yosef," the director of a Panama shell company OZ49 Corporation. Also on the board of directors of that corporation? Crypto Capital's director, Ivan Manuel Molina Lee.
One of the people indicted in yesterday's federal case was Ravid Yosef. According to photographs on social media with an Oz Yosef—identified by a video of the same person referred to as Oz Yosef running a previous business—she appears to be related to Oz Yosef.
Tying this farrago together: Ravid Yosef is also a shareholder of Global Trade Solutions, a U.K.-based company of the same name as the Switzerland company that owns Crypto Capital. The U.K. business register Companies House also lists Reginald Fowler—the other individual named by the DoJ—as an associated person.
Oz Yosef hasn't been charged in relation to the case, and could not be reached for comment.
Trouble at Crypto Capital
Crypto Capital's modus operandi was simple. Set up a shell company to get a bank account and use it until it gets shut down. Then find another. Then Bitfinex chief strategy officer Phil Potter described such a strategy as using "cat and mouse tricks that everyone in [the] Bitcoin industry has to avail themselves of."
A strategy that worked, until it didn't.
One of its first ports of call was a company called Global Transaction Services which it was using up until early 2016. This was an Atlanta, Ga. payments processor which used a community-based bank in Braselton, Ga., and a bank account owned via a shell company.
It was apparently owned by Daniel Barrs, of the UK, who was indicted, in May, 2016, for running a massive money-laundering operation. Shortly afterward, Crypto Capital started using banks around the world, including in Poland, the U.K. and the U.S, according to the allegations against Bitfinex.
Bitcoin exchange Safello also used Crypto Capital as a liquidity provider from May, 2015. But according to CEO Frank Schuil, it ended the cooperation in late 2017 due to slow responses from the company and deteriorating service.
Crypto Capital has also been plagued with reports of slow withdrawals and unresolved issues across multiple forums and websites over the past few years.
More recently, QuadrigaCX former chief architect Alex Hanin blamed its exchanges' withdrawal problems on Crypto Capital before its collapse. He said the funds were locked up in one of Crypto Capital's Taiwanese bank accounts. It's unclear if the funds were ever released.
And last in last week's AG lawsuit, it was alleged that Bitfinex's parent company iFinex, had a black hole in its finances: $850 million of its funds were held up at Crypto Capital. Bitfinex subsequently denied that Crypto Capital had the money, and claimed these funds were in fact seized by U.S. and other authorities.
Just days after the Attorney General announces its investigation into iFinex and its problems with Crypto Capital, the charges were made by the Southern District of New York against the two people behind Crypto Capital. It looks like further investigations will follow. The crypto industry was built on the foundations of businesses like Crypto Capital. And those foundations are looking shakier every day.
[May 2, 21:23] Updated with a comment from Danny Brewster.