In brief
Aphex Twin hid an easter egg in his NFT.
Freeka Tet, who worked on the token's tech, explained how to find it.
Does this mean he has a new album coming this year?
Enigmatic British electronic musician Richard D. James, better known as Aphex Twin, has hidden an easter egg for fans in his first NFT.
Named 'afx\/weirdcore\blockscanner,' the digital art piece was a collaboration with frequent collaborator/digital artist Weirdcore. Fans only had 24 hours to bid, but the winning bid was 72 ETH, which amounted to $136,349 at the time.
We will spend a portion of the money on planting trees and either donating to permaculture projects or setting them up ourselves, depending on how much we get .

— Aphex Twin (@AphexTwin) March 14, 2021
Digital artist Freeka Tet, who aided with some of the token's tech, shared a hack video on Instagram yesterday walking viewers through the process of finding the easter egg.
Treasure hunters have to first go to the token's listing on NFT auction house Foundation. Then, after selecting to view the seed via the NFT's IPFS site (that's InterPlanetary File System, a kind of decentralized web hosting system), fans are rewarded with an IPFS URL that takes them to a downloadable .mp4 file. 
Once downloaded, the file's settings have to be changed to make the .mp4 extension visible. The extension simply has to be renamed to .zip and then extracted, and hey presto! Two files appear: one a novel picture and the other text file containing a link to a Dropbox folder containing a date: April 14, 2021.
April 14th is a reference to Aphex Twin's famous piano composition Avril 14, though given that Aphex Twin and Freeka Tet also dated it this year, many fans also believe it could be a release date, indicating a possible followup to 2014's Syro LP, or perhaps another NFT.
It is worth noting that the NFT links to a Dropbox folder, meaning that its creators control it—not the owner of the NFT—and may well update the Dropbox folder come April 14.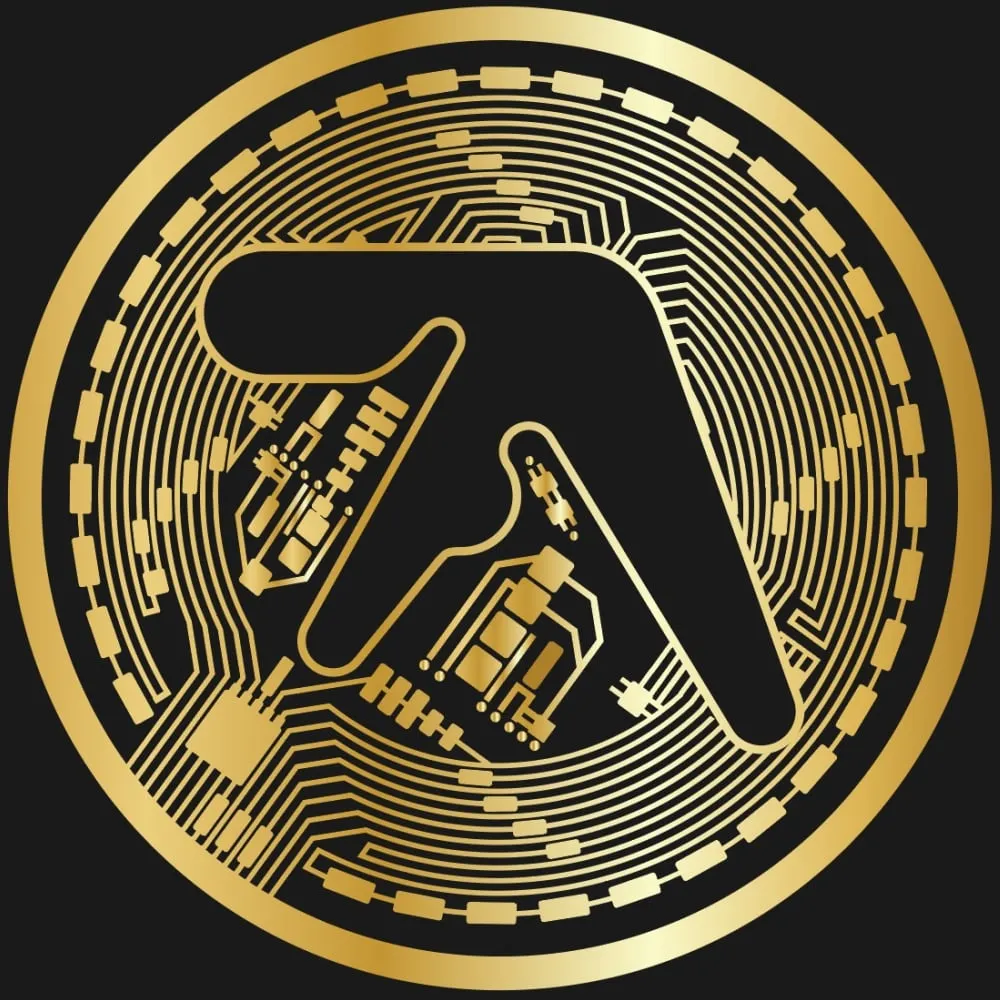 That said, Aphex Twin received a lot of backlash for his NFT, since critics and fans concerned with the environment pointed out—rightly—that NFTs function on the gas-guzzling Ethereum blockchain. In response, Aphex Twin pledged to plant some trees. A pinned tweet reads: "We will spend a portion of the money on planting trees and either donating to permaculture projects or setting them up ourselves, depending on how much we get."
Pop culture's growing fascination with NFTs
Non-fungible Tokens are fascinating in their own right. Through the Ethereum blockchain's distributed ledger system, artists have found a way to sell their work in online marketplaces while asserting its authenticity. 
Every NFT nowadays is minted following the rules of the ERC-721 token standard. It's a set of rules for drafting smart contracts in order to create a form of verifiable digital scarcity that can't be hacked or corrupted without usurping 51% of the computing power that backs the Ethereum network, something that's very unlikely to happen. 
If an artist sells their work to a customer, every aspect of the transaction is recorded on the Ethereum blockchain with exact precision. From point of sale to price to winning bidder, only that customer legally holds the NFT (but not necessarily the image or the rights to it). In a marketplace where any image can be reproduced with a right click of the mouse, NFTs are a stab at proving digital authenticity. 
Aphex Twin isn't the first musician to dabble in NFTs. In a landmark NFT auction (landmark for both the music industry and NFTs), Kings of Leon sold a range of deluxe editions of their latest record as NFTs, alongside Golden Ticket packages with VIP meet-and-greet tour privileges. They raised $2 million in sales, no doubt encouraging other major labels and platinum artists to follow suit.  
Electro pop artist Grimes also made a killing. Fans of the Canadian artist, real name Claire Boucher, have long known about her penchant for illustrating her own record covers. Grimes's debut NFT drop ended up raking in $6 million. 
Meanwhile, British comedian John Cleese has an offer to make you. You've got five days to think about it..
Do you want to buy the Brooklyn Bridge?