How do CryptoKitties work?
How do I buy a CryptoKitty?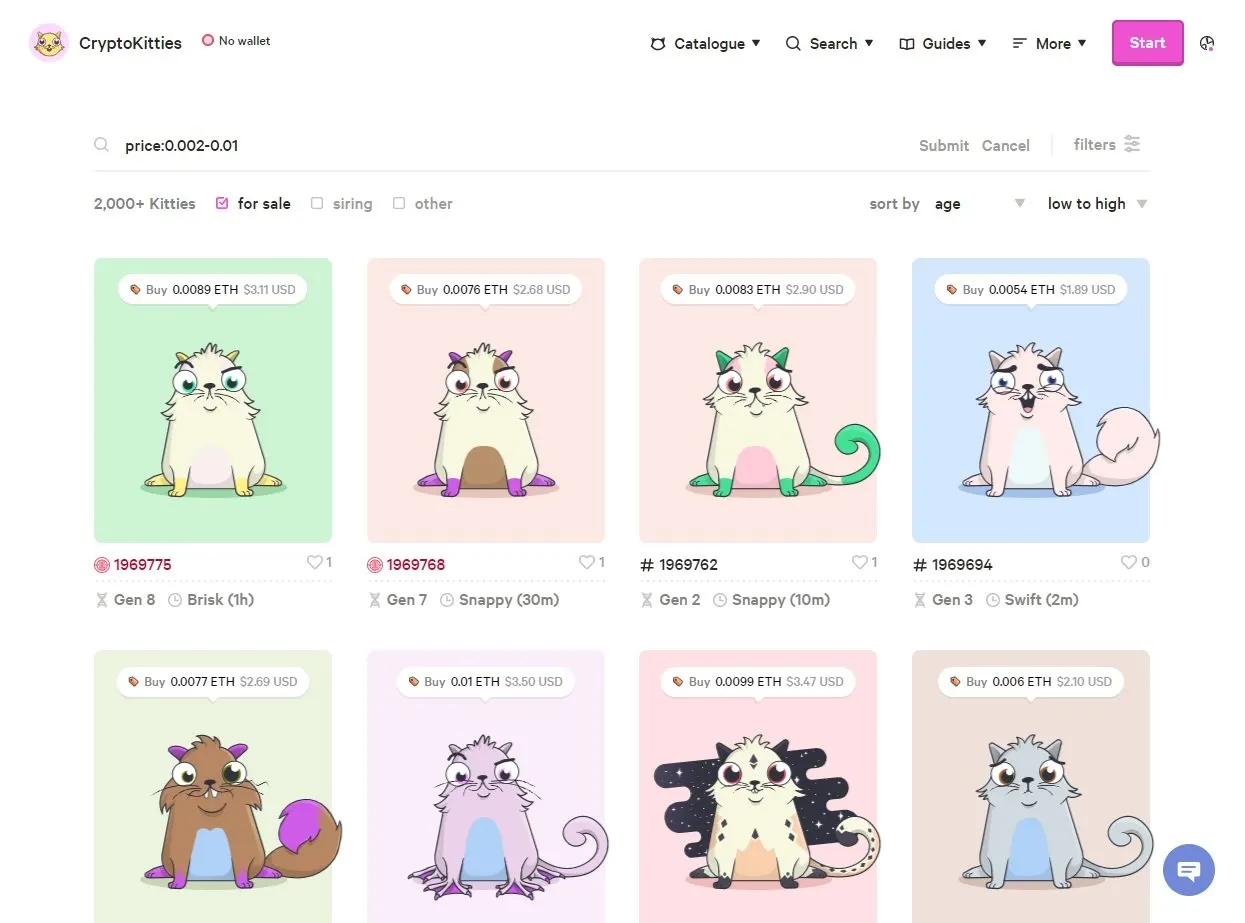 Did you know?
How do I breed CryptoKitties?
CryptoKitties: born on Ethereum, now on Flow
🖼️ 3D designs and animations for CryptoKitties.
🖧 Scalability, enabling many more people to use the network at any given time.
🆓 Free-to-play capability, since Flow uses the proof-of-stake consensus model.
🎮 The ability to use CryptoKitties within other games built on Flow.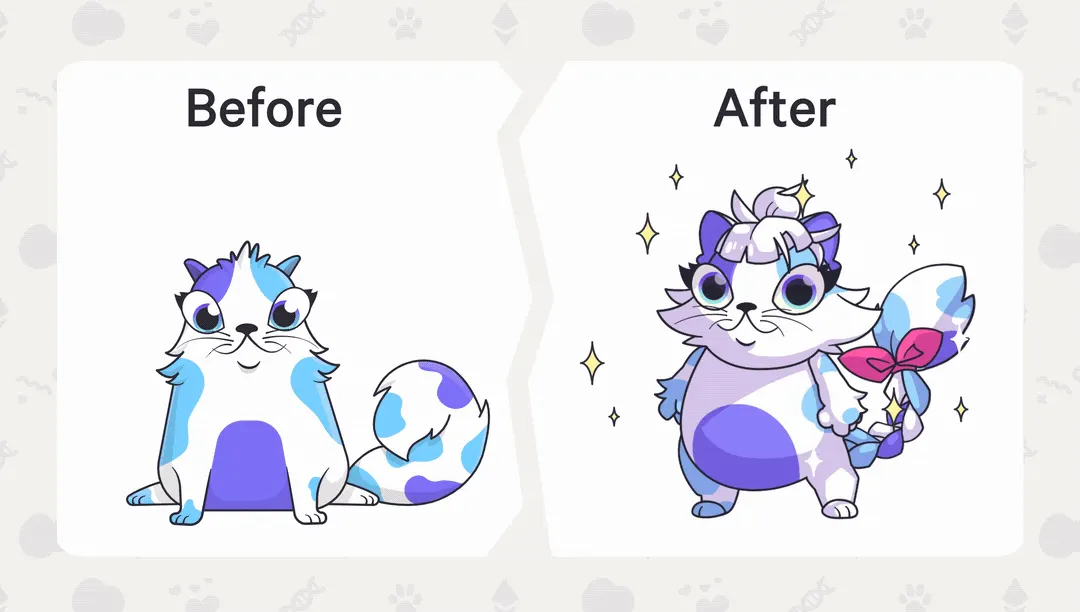 Designer CryptoKitty collaborations
The Future of CryptoKitties