In brief
Ethereum 2.0 requires people to stake ETH to secure the network.
DeFi protocols offer high yields to ETH stakers.
That could leave Ethereum 2.0 high and dry, according to researchers at ConsenSys.
A ConsenSys report on decentralized finance published yesterday said that the launch of Ethereum 2.0 could be disrupted by DeFi protocols, which could be far more profitable.
In its Q3 DeFi Report, ConsenSys, which funds an editorially independent Decrypt, described the concern that "DeFi could be the number one threat to getting a significant amount of staking participation in Eth2."
DeFi refers to a wide variety of Ethereum-based, non-custodial financial products that have about $11 billion worth of cryptocurrency coursing through their veins, according to DeFi Pulse.
Investors earn interest and fees on the money they stake in the contracts; this summer, some protocols offered APYs of over 1000%. Those hazy days are largely over but investors can still earn good money.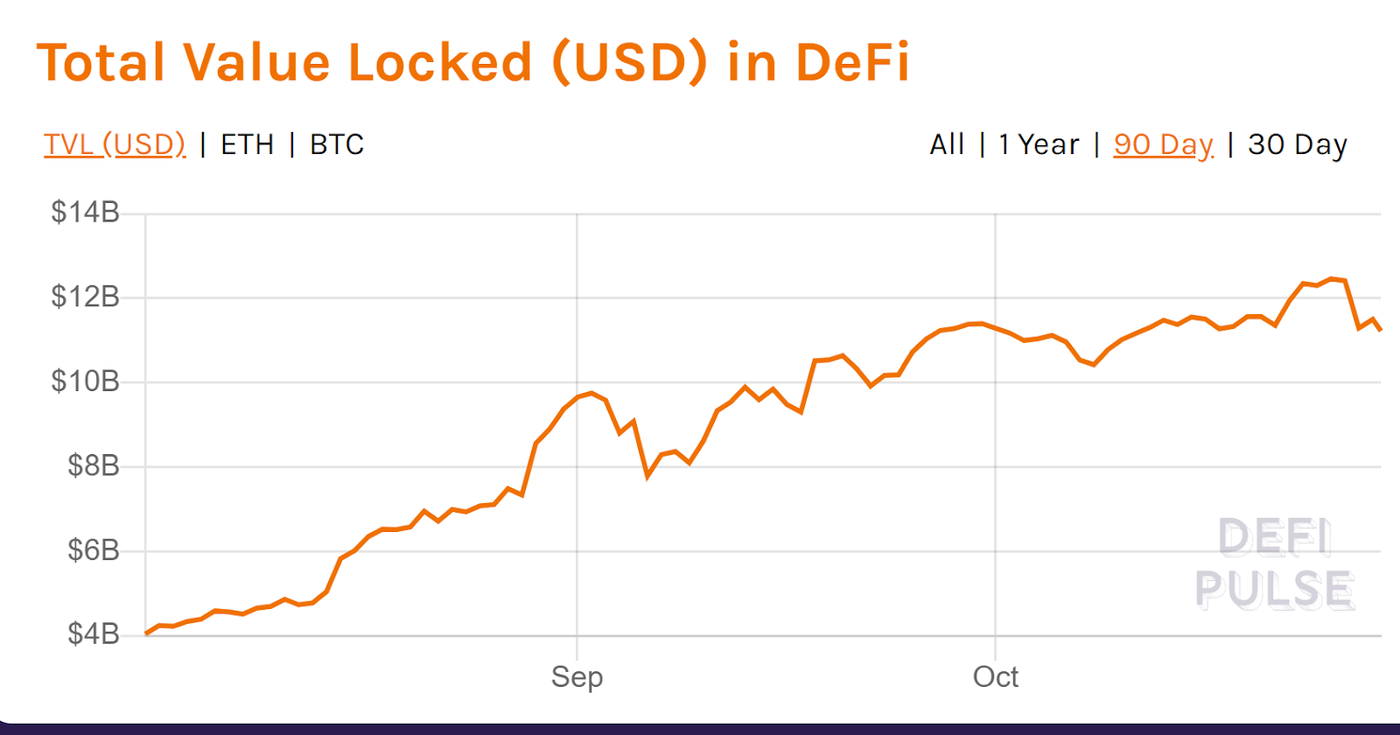 Ethereum 2.0 is a major update to the Ethereum blockchain that is slated to go live before the end of the year. It brings with it a proof-of-stake consensus mechanism and the opportunity to earn ETH by staking existing funds in pools. This is how Ethereum 2.0 will validate transactions.
However, "If various DeFi protocols offer higher returns than Eth2 staking, ETH holders may elect to direct their ETH elsewhere, thus leaving Eth2 without the threshold of staked ETH required to render it sufficiently secure and decentralized," said the ConsenSys report. Users will need to pony up a minimum of 32 ETH (worth roughly $12,300 at today's prices) in order to participate in staking.
The authors, Everett Muzzy, James Beck, and Tom Hay, added: "It is not unreasonable to worry that ETH holders would (at best) wait to see how early staking returns compare to DeFi returns, or (at worst) decide altogether not to 'risk' locking up ETH until Phase 1.5 (which is likely at least a year away) in case another similar bull run occurs in the meantime."
The authors anticipate that it could be possible for smart contracts to offer "liquid tokens that represent the value of their staked ETH," a little like how some DeFi protocols offer tokens that represent staked currencies, such as Wrapped BTC, an Ethereum-based version of Bitcoin issued in exchange for Bitcoin staked in its smart contracts.