In brief
Members of China's influential People's Political Consultative Conference have proposed an East Asia digital currency.
The scheme would support a free trade agreement being negotiated by Japan, China and South Korea.
Crucially, to China's plans, the network would be independent of the dollar.
China is taking the fight for cryptocurrency supremacy to the world stage. A private-sector led plan to create a pan-Asian digital currency to rival Facebook's cryptocurrency Libra, and challenge the supremacy of the dollar, reportedly has the backing of Beijing, according to an article published in the Nikkei Asian Review on Sunday. 
The scheme—unveiled at a high-level political advisory meeting, the Chinese People's Political Consultative Conference (CPPCC,) on May 21—would create an East Asia digital currency, based on a basket of Asian currencies: the Chinese yuan, Japanese yen, South Korean won and Hong Kong dollar. 
The result would be a cross-border digital currency with China's soon-to-be launched "digital yuan," or DCEP, at its core; the ratios of the currencies in the basket would be determined by the economic scale of their associated economies. 
Such a payment network could support the free trade agreement being negotiated by Japan, China and South Korea, creating a trade zone independent of the dollar, analysts told Nikkei.
China's dollar-disrupting ambitions
The People's Bank of China, the country's central bank, reportedly started tests on the digital yuan in April, in Shenzhen and four other locations. 
Its plans were galvanized last year by the announcement of Libra, which was originally pegged to a basket of fiat currencies, since amended to stablecoins. Centred on the dollar, it's viewed in China as little different from a digital dollar.
Incorporating the digital yuan in an East Asia digital currency scheme would give the currency broader internationalization. Analysts suggest that China is open to a public sector-led intuitive to achieve its ambitions.
"The CPPCC proposal, for us, acts as an indirect confirmation of our thesis that one of the primary drivers of DCEP is an ambition to disrupt USD hegemony," Matthew Graham, CEO of Beijing-based blockchain investment firm Sino Global Capital told Decrypt.
The plan has the backing of influential political and business figures, such as Neil Shen, co-founder of Chinese travel services provider Ctrip. It suggests that "earnest deliberations on the regional digital currency scheme are well underway in China," according to Nikkei. 
However, Graham believes that the current East Asia digital currency scheme may not be the last. "Proposals that accomplish DCEP imperatives through other means will continue to find a friendly reception," he predicted.
Japan fears evolutionary isolation
But, crucially, would Hong Kong, Korea and Japan—China's proposed collaborators in an East Asia currency scheme—be open to joining forces in such a plan? 
Nikkei suggests that it's not such an outrageous idea. Japan, for one, may be receptive to China's plans, particularly as its currency was dropped from Facebook's most recent Libra.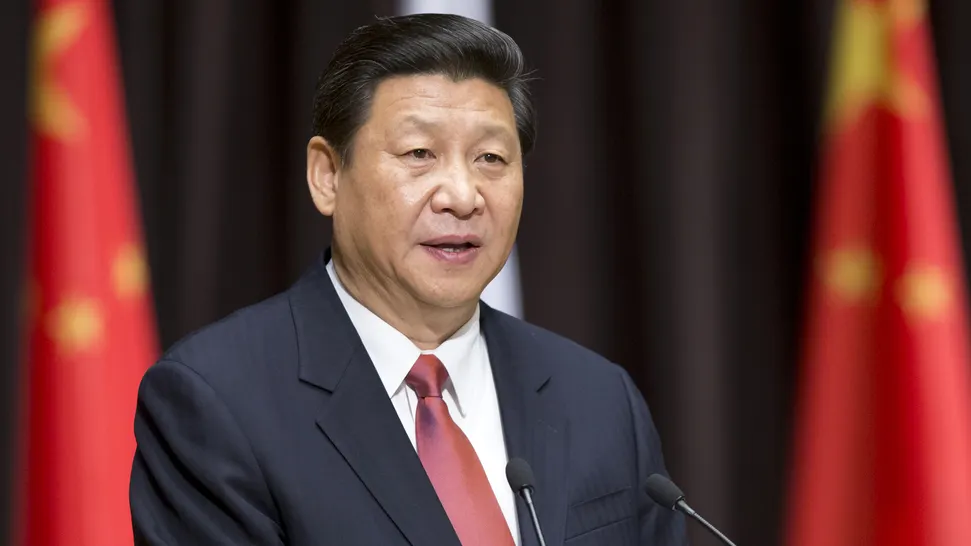 "Japan does not reject [being chosen as a single-currency Libra] but promoters of the initiative probably consider the yen unattractive, as the chances of its use in cross-border transactions are low," a Japanese financial official told Nikkei, in reference to the yen's exclusion.
Japan's own trials for the mutual use of private digital currencies and electronic payment systems are well underway, with major banks and the monetary authorities participating in various schemes, said the publication. But Japan fears evolutionary isolation—developing a digital currency that no one will use. Thus, the prospect of joining China's scheme may not be unattractive. 
What many experts seem to agree on is that the era of the US dollar's "exorbitant privilege"—the phrase coined by former French finance minister Valery Giscard d'Estaing—is increasingly coming under siege.
David Birch, a blockchain and author of "The Currency Cold War: Cash and Cryptography, Hash Rates and Hegemony," believes the future of digital currency evolution is just unfolding.
"It's kind of the new space race about money, because the current system is coming to the end of its life," he told Decrypt. "It's not really a crazy prediction, and what comes next becomes interesting: is it public or private, is it East or West, is it global or local?" 
The coronavirus, which has highlighted the disadvantages of cash-based systems, is only hastening these developments. It's become the backdrop for what's shaping up to be an epic battle between China's DCEP, Libra, and even a cross-border digital dollar. The stakes are high, and at this point, it's all to play for.