While the world is going a little gaga over Bitcoin's halving, a few days ago, China released a bit more information around its much-awaited digital yuan. At the same time, Facebook's upcoming cryptocurrency, Libra was very much in evidence—and what was revealed was actually pretty interesting.
The new information came via a May 5th speech, delivered by the venerable Li Lihui, a former Bank of China president who now heads up the blockchain research group at the National Internet Finance Association of China. The talk, which was broadcast  due coronavirus precautions, was entitled, "Digital Currency: A Possibility to Restructure the Global Monetary System (数字货币:可能重构全球货币体系)."
Here was the part that I found especially surprising: While one would have expected the speech to focus solely on the digital yuan (aka DCEP, the Digital Currency Electronic Payment)  Li spent at least as much time discussing, in a fairly laudatory way, Libra. This week's da bing takes a closer look at why China is so obsessed with Libra.
Libra's Fanboy
Li began his Libra remarks by describing it as "supranational digital currency 超主权数字货币." By that, he meant a digital currency created not by a country, but by a large, credible organization. This sort of currency is designed to replace existing financial intermediaries such as commercial banks and even central banks to some extent.
As an avid follower of Libra's development, Li spoke enthusiastically about Libra's updated white paper. Specifically, he concurred that Libra made impressive progress on strengthening "USD's dominance," and "financial compliance standards."
Said Li: "If Libra was a raw, first draft in 2019, now it looks more like a workable blueprint."
The big picture
So what are we to make of these remarks?
It's ironic that even though Libra is struggling to gain approval in the US, outside the US it's generally seen as America's best weapon to continue its global monetary dominance. Behind Li's compliment is China's growing fear that Libra will become its main competitor in the nascent field of digital currencies, despite the two having major design differences.
China has a dilemma that brings it directly into conflict with Facebook: It wants its DCEP to be used internationally, for cross-border payments. Yes, overtly, the government is advocating for the digital currency as a more efficient way to get rid of paper cash in country, cut down on fraud and do all sorts of other things. But the real prize here is creating a global digital currency that replaces the dollar.
The worst part of it is, Facebook doesn't really need China. Libra is aimed at small and medium-sized businesses and since Facebook isn't even legal in country, there's no real addressable market. But if China doesn't participate, it risks becoming isolated from a new, growing global market.
Libra versus the digital yuan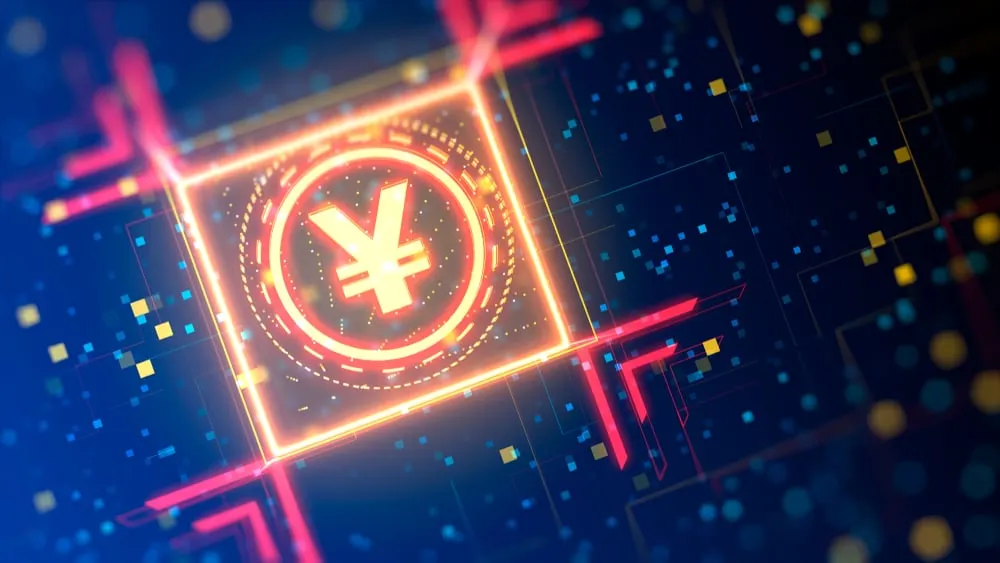 Compared to Libra's complicated basket of
fiat-backed, multiple-stablecoins design
, DCEP is simply digital cash. It aims to get rid of paper and coin-based cash, while providing traceability and a good user experience. And it wants to do all that without negatively impacting China's monetary and financial systems.
The goal of DCEP is first and foremost to remove paper friction, while Libra aspires to be a global platform for "digital programmable currencies." If one is top-down, the other is grassroot.
Yet despite the design differences, both parties love to play politics and publicly denounce each other as a threat to their own country's position. Mark Zuckerberg was particularly skilled at this when he made the case that  if the US doesn't catch up and create a digital currency, China's digital yuan will usurp the dollar and achieve currency supremacy.
That would be quite a turn around since China's yuan only makes up just 2% of global payments and reserves, whereas nearly 90% of international transactions were in U.S. dollars in 2019.
But China loves to trash talk Libra, too. To China, Libra isn't just a Facebook project, it's essentially controlled by the Fed. When China denounces Libra, it is really dissing America's financial leadership. And they kind of have to do it, too: China has been dominating the field of digital currency since 2015, and suddenly, Libra comes along and wants a piece of the pie. Worse yet, Libra will be primarily backed by USD.
Who will win
The fact that the dollar sits at the core of Libra disturbs China, greatly. If successful, Facebook's global footprint, Libra's upgraded compliance standard, and its connection with commercial banks will significantly inhibit the RMB's use beyond China. In fact, the worst nightmare for China is if Libra gains traction and does not include the RMB as a currency in its basket, which would significantly hinder the RMB's internationalization.
Indeed, the RMB's internationalization is also on DCEP's agenda. During Li's talk, for instance, he emphasized that "China should study a China-led, global, digital currency implementation plan, hence pushing the internationalization of the Renminbi."
Here, the word "China-led" is key. China has to be the leader in the digital currency sphere because the tech provides a perfect second chance for China to gain global dominance. DCEP can be used for its One Belt One Road initiative, its infrastructural projects in Africa, and foreign aids to developing countries. If code is law, China is attempting to use the digital yuan to codify a new global norm, written by China.
However, establishing a new global norm isn't going to happen overnight. During the Q&A session, when Li was asked how DCEP will work in a cross-border fashion, he said that China does not yet have specific details, only that the currency "should inheritably be able to transact across borders."
The little information disclosed is a sign that the digital currency race is still at its earliest stage. No party knows exactly how to win. Yet both parties are afraid that the other party will move ahead and take all the market share. It is precisely this winner-takes-all mentality that pushes both sides to denounce each other.
But, will there be just one winner? One potential outcome is that China's DCEP dominates all transactions that are China-related, whereas Libra penetrates the markets that welcome it.
A Silicon Valley story
So far, it seems that China's sovereign power gives DCEP a head start, whether from a product or publicity perspective as blockchain has been declared as a core part of national technology infrastructure ( and people in China takes the word infrastructure seriously).
Libra, on the other hand, will continue to upgrade its white paper and modify its design to be compliant. Despite the two products being more different than similar, the two will continue to look out for each other and come up with new narratives for their own interests.
In many ways, this looks like a classic Silicon Valley style fight, with China's technology being potentially better and more advanced at this point. The only problem? China might be a little too big for even Facebook to acquire.