While experts and pundits argue about how to rein in generative AI and decry bias in the technology, a group of tech enthusiasts gathered at the University of Southern California on Saturday to reach a different audience. The Y3K Innovation Summit was designed to show the community how AI, blockchain, and other technologies can be harnessed to benefit them.
"A lot of these universities get scared when they hear crypto or Web3," organizer Tony Bravado told Decrypt in an interview at the Y3K Innovation Summit. Bravado is also a co-founder of the blockchain diversity group NFTCLT.
Launched in 2021, Charlotte-based NFTCLT Solutions provides education, community events, and resources to teach individuals about emerging technologies like blockchain, gaming, and artificial intelligence.
The Y3K Innovation Summit, Bravado said, was years in the making, and working with USC allowed Bravado and NFTCLT co-founder Shana Douglass to create a conference that was easily accessible to everyone, and not just those who could afford pricey tickets. Bravado said the plan is to host more Y3K events in schools across America.
"[We want] people to actually learn and use the tech instead of being scared because of what they hear in the media," Bravado explained.
Putting blockchain, the metaverse, and AI in front of students in a way they can understand, he said, is vital to ensure people of color and minority groups are not left behind and left out of the discussion surrounding these emerging technologies.
"It's important because all this tech that's coming out, you're either gonna have to learn how to adapt to it, or you're going to be steamrolled over," Bravado said.
Rapid advances in artificial intelligence have led many high-profile members of the tech industry, including SpaceX CEO Elon Musk, to call for a pause on development. Others, including the United Nations, and the Vatican, have urged AI developers to be mindful of the potential use of AI technology for discrimination, hate, and fueling violence using deepfakes. AI has also been accused of perpetuating racism and stereotypes.
There are many hurdles to overcome in generative AI, but Bravado is optimistic about the future of the technology and how underserved communities can use it to their advantage, including in areas like healthcare, where it can quickly diagnose diseases and guide treatment, something marginalized communities often lack. He continued that AI can enhance efficiency rather than replace human jobs, adding that by learning to adapt to AI, we can unlock new solutions to global challenges.
Bravado emphasized that it was important for the community to see itself reflected in the people teaching these technologies.
"It was very important because only 1% of black people, minorities, get funding in the space or get representation in the space, so Y3K made sure all the facilitators were people of color," Bravado said. "Having this connection that you have here at USC shouldn't be limited—it should be available for everyone."
He added that the speakers jumped at the chance to come to USC and teach and show off the technology they were building.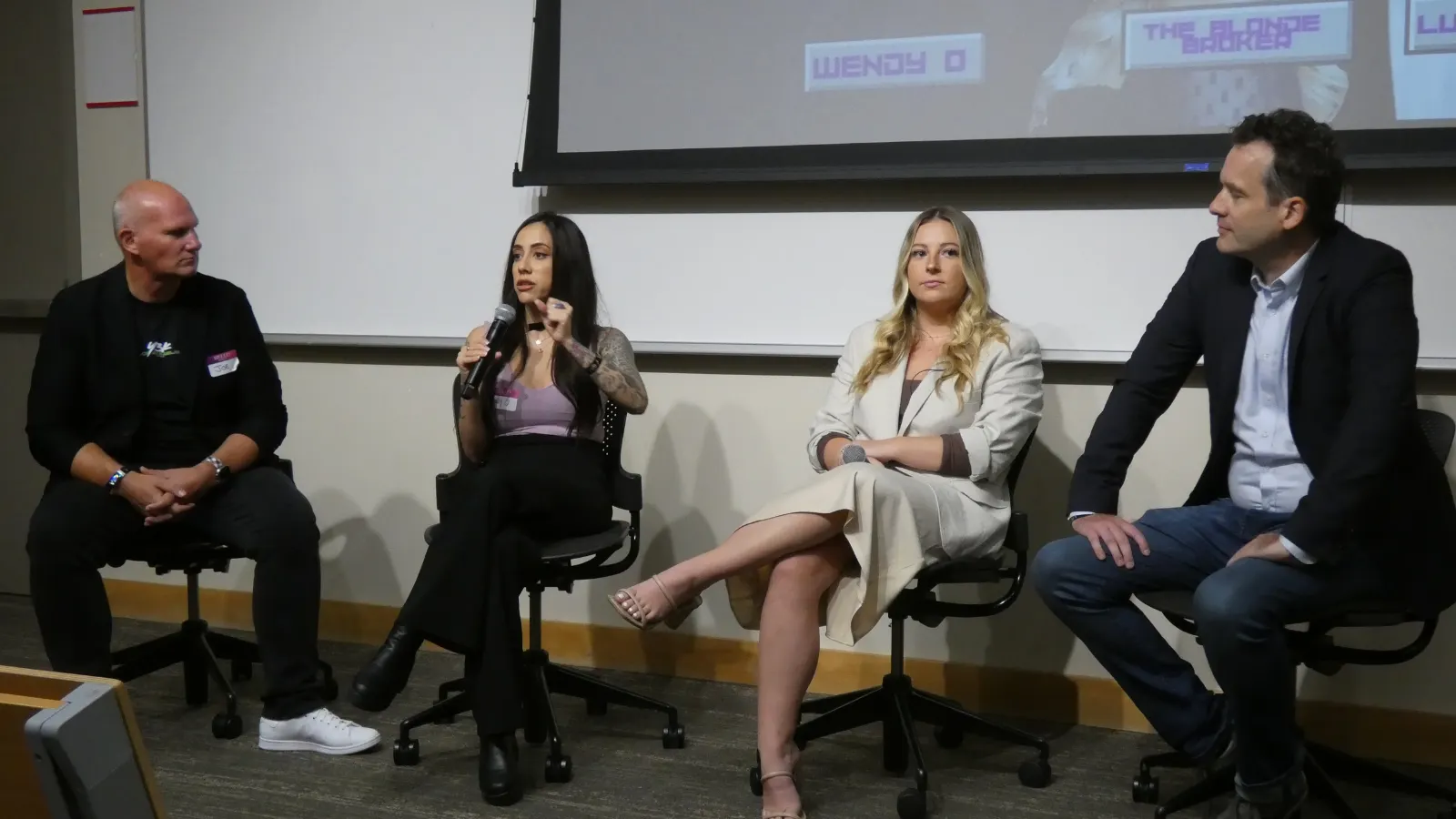 "The real builders that are out here, building for underserved communities, care about purpose over profit," Bravado said. "You want people to have the same like mind as you, same goals."
Held in the basement of USC's Thomas and Dorothy Leavey Library, the Y3K Summit offered a range of discussions and workshops focusing on technology and Web3. The space has podcasting rooms, video production facilities, and high-powered gaming computers. Event sponsor The Sandbox even provided attendees a hands-on experience with blockchain gaming.
Josiah Way, former director of learning environments at USC, praised the conference and the venue's unique features.
"This conference is very unique," Way told Decrypt. "Where else can you find a location that is so multidisciplinary in everything it provides?" He noted the permanently installed NFT Art Gallery, hologram creator, and 3D modeling equipment. "To have an event like this, where you can get the top influencers and thought leaders together in one spot to collaborate and just be creative—[I've] never seen anything like it before."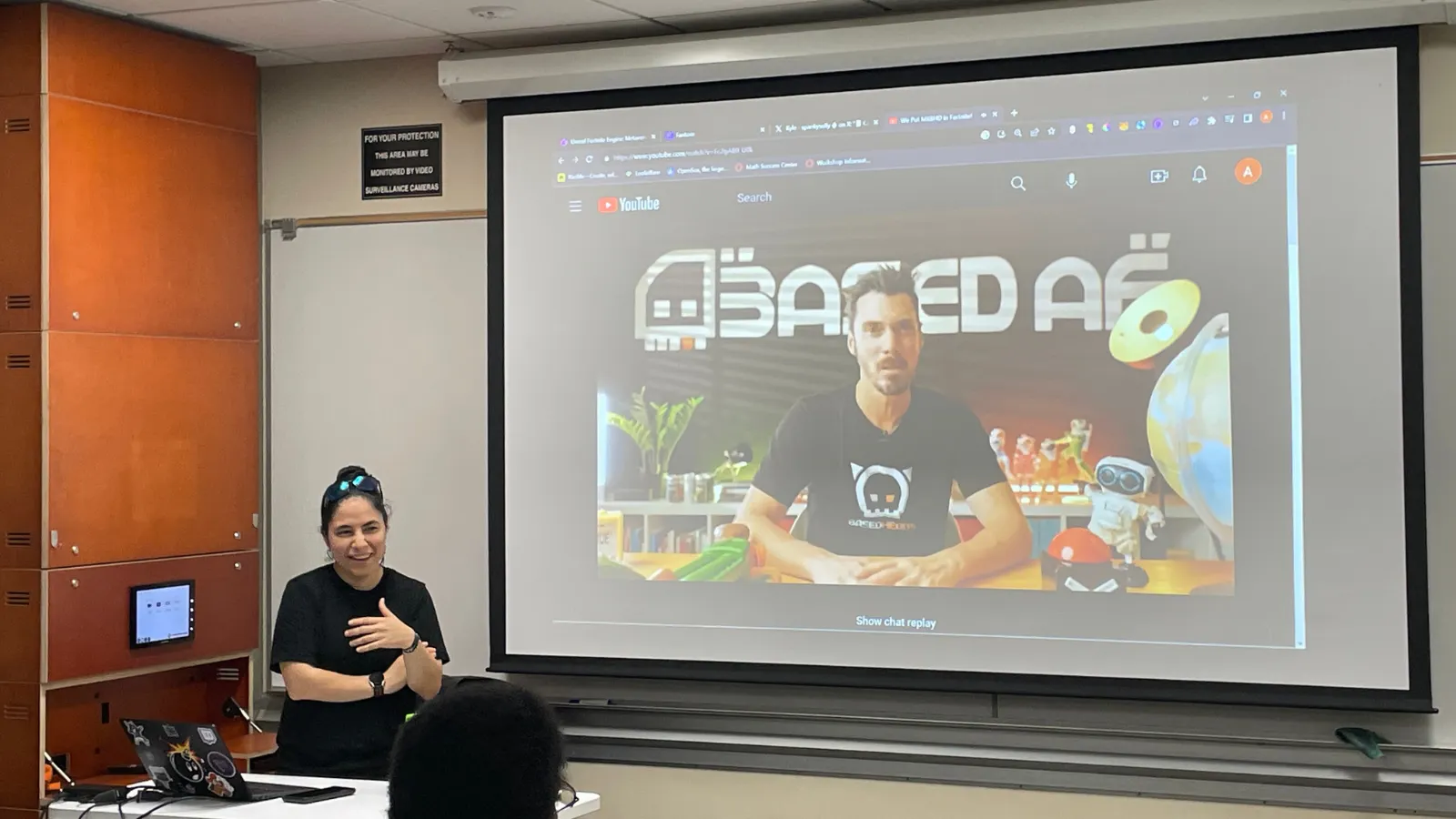 The basement where the Y3K summit was held was Way's brainchild before he left the university to join cross-town rival UCLA as their executive director of digital spaces. The aim of the venue, three years in the making, was to serve as a universal collaboration space for students from all disciplines, Way explained.
"The idea was how can you take a student, no matter what you're studying, whether you're a business student, a humanities student, computer science student, and come together and just say, 'I want to be able to collaborate with others,'" Way said, adding that the project began three years ago but the global pandemic in 2020 put things on hold.
Undeterred by the pandemic, Way said USC wanted to proceed with the building project, and Y3K was its first major event after its completion.
"To have a conference like this in a space like this, and to have Shana and Tony say we want to bring in the people who matter, who can give creative ideas, who can explore and be able to expose all of the people who wouldn't have been served before," Way said. "We're gonna give equal access to everybody because we know everybody matters, and that really was the point of this."