Step aside, xenomorphs—a new alien is in town, and his name is Reyu.
Reyu is the first playable character NFT to emerge from Random Games' upcoming Unioverse franchise. So far, the team has released one Reyu comic book, 20,000 Reyu NFTs on Ethereum scaling network Polygon, eight short fiction stories with visual illustrations, and "The Proving Grounds"—an immersive mini-game of sorts in which players can race through a dystopian game environment and destroy bots as they try to top the leaderboard.
But this is no Dookey Dash—the Proving Grounds is an incredibly beautiful, cinematic experience, and feels like the beginning of a AAA game. 
Take a look inside the Unioverse:
It's unsurprising that the Proving Grounds looks so good—Random Games has a team of veteran game developers and writers. Random CEO Tony Harman helped create Grand Theft Auto while president at original developer DMA Design, and Random Games writer Brent Friedman has worked on narrative development for games like League of Legends and Call of Duty, as well as for TV series like "Star Wars: The Clone Wars" and "Star Trek: Enterprise."
"With the Proving Grounds, we wanted to showcase what our Unioverse heroes can do in a gameplay environment and provide a taste of what's to come," Random Games CTO and co-founder Wyeth Ridgway told Decrypt via email.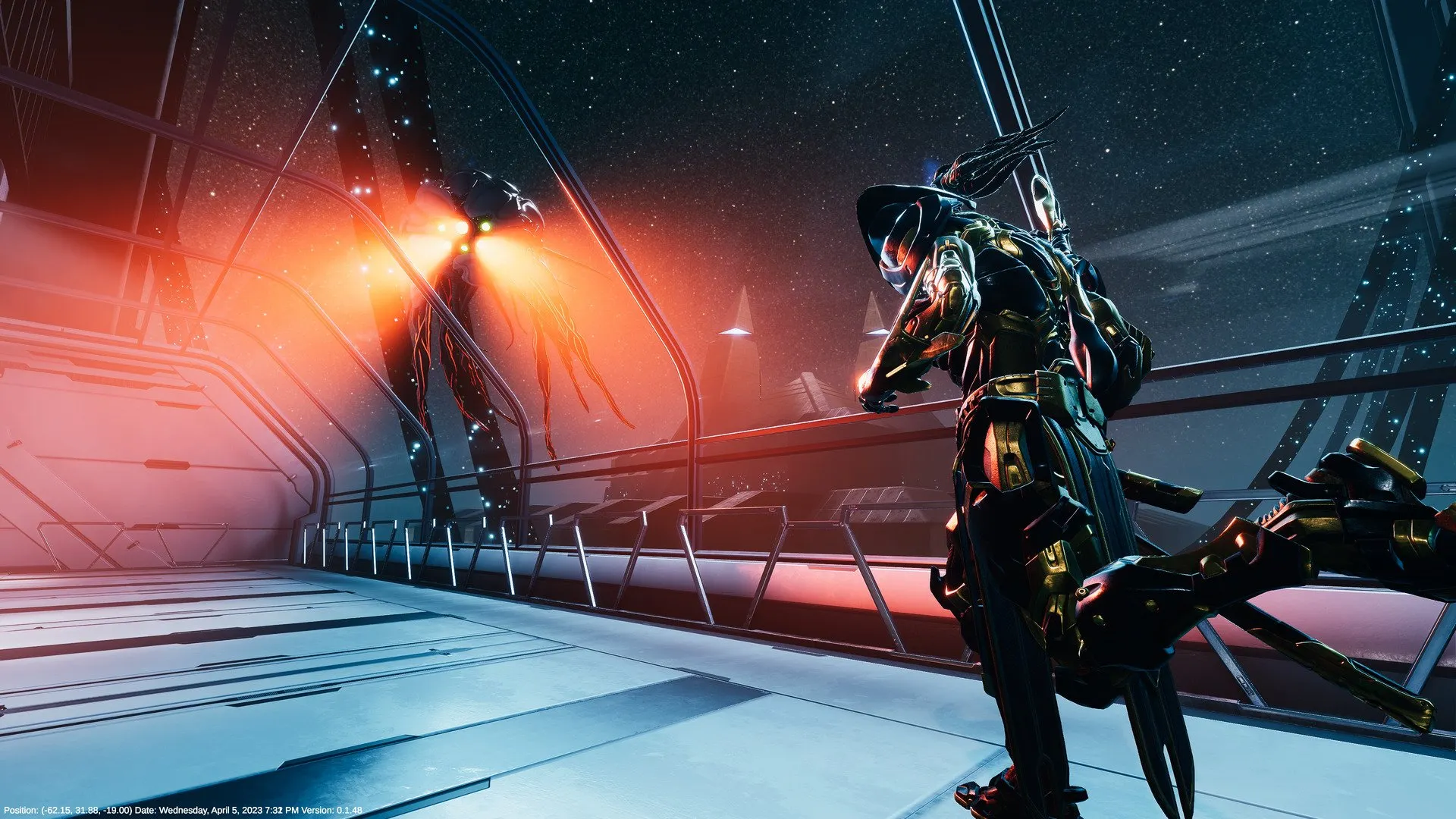 During Decrypt's Proving Grounds playtest, the lighting was realistic and detailed, the character movement was smooth and polished, and the environments looked reminiscent of an "Alien" film. The music was immediately appealing, while the maze-like map of the Proving Grounds itself felt a bit like a 3D puzzle—like if Valve's 2007 smash hit game Portal became the world from which Reyu must escape.
Reyu himself is a highly-detailed model and is equal parts menacing and chiseled, with a muscular exoskeletal armor, what appears to be a magic laser sword, and a gun that feels like part rifle, part crossbow.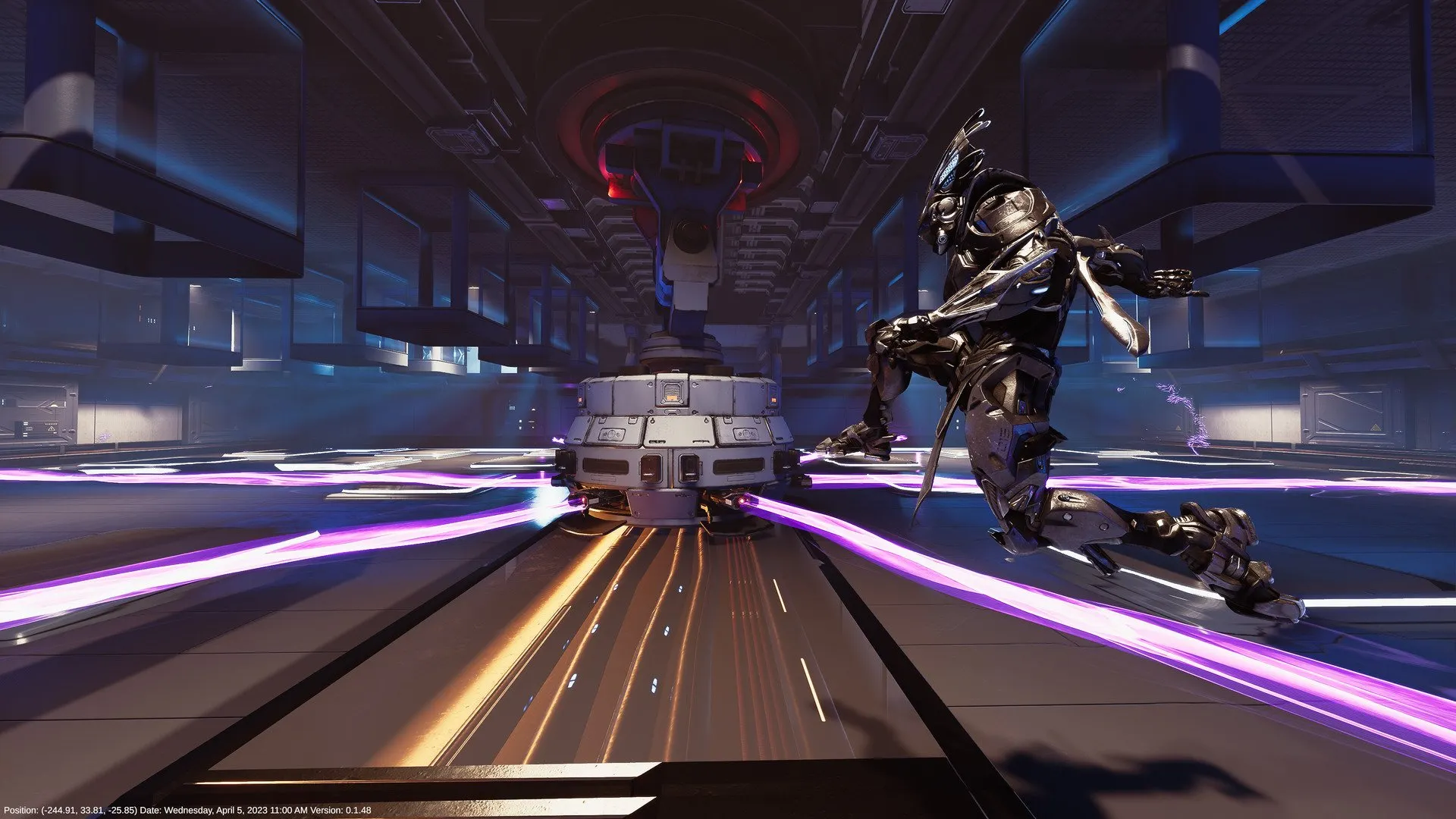 The Unioverse website describes Reyu as a "warrior monk," and the company plans to release more characters from its franchise in the coming months and years. To me, Reyu looks like a human-xenomorph hybrid… imagine the intergalactic peace—or chaos—such an alliance would bring!
All comparisons aside, Ridgway told Decrypt that the Unioverse will be more like "a Roblox for AAA gaming" than a closed-source Web2 franchise. In fact, he emphasized that anyone can download the Unioverse assets and tell their own stories based on the parent lore.
What's next for the ambitious franchise? The studio is taking a game-first and community-first approach.
"The next step is the multiplayer, battle royale game, then we'll share an SDK with all the assets and tools," Ridgway said, "and continue adding heroes and functionality so the community can build whatever they want."