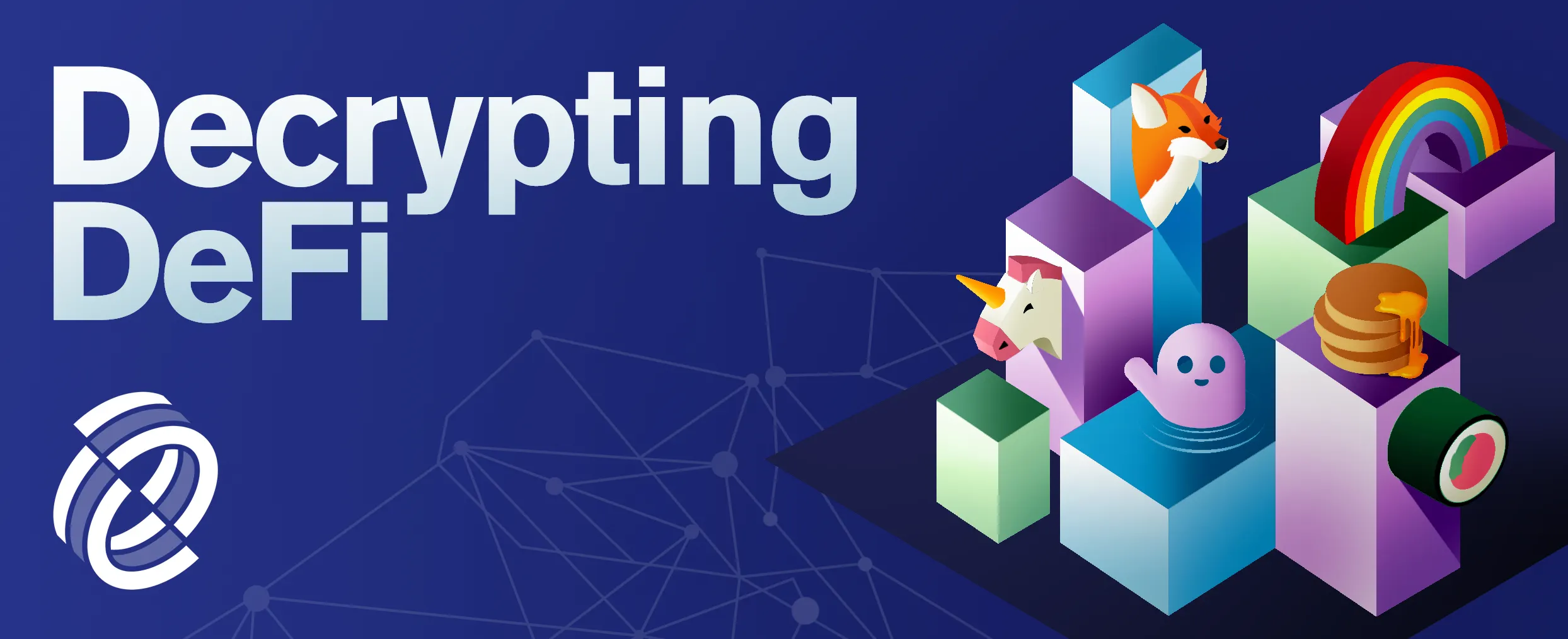 Ethereum defied the odds again.
With the latest Shapella upgrade executed, developers have again demonstrated that it's possible to swap out key parts of a $252 billion rocket mid-flight. The last time they pulled off such a feat was last September with "the merge."
Unfortunately, the same can't necessarily be said for the 18.5% of Ethereum network validators that don't have the correct validator credentials.
Per data drawn from Nansen analytics, 106,219 validators holding 284,286 Ethereum on the network have yet to hear the good Shapella word.
This also means $596 million at today's prices, won't be able to pull any of their money out of the system.
Well, not unless they update their credentials.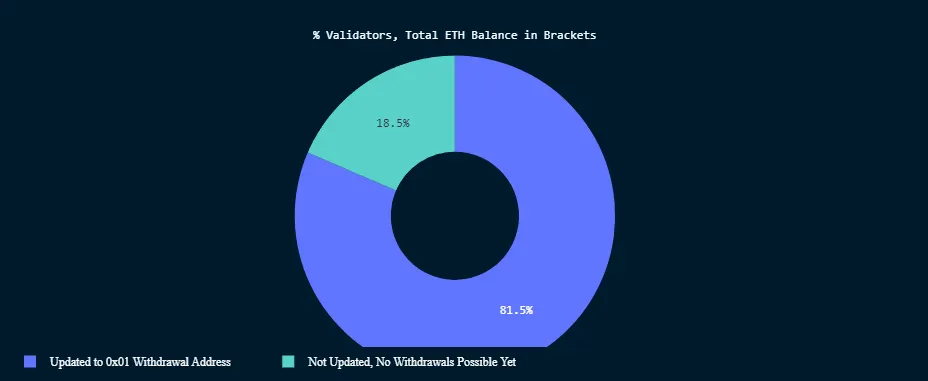 These credentials are being automatically updated via a network scan, but it adds extra wait time for anyone relying on these nodes.
One estimate from an analyst at investment firm Galaxy, said it could "take about 100 hours for the network to run through and update the withdrawal credentials for the entire validator set of Ethereum."
Four days aren't that long to wait, but it's just another barrier to any serious bearish impulses after the upgrade.
Included in that same network scan is also a list of which validators want to execute a "partial exit" or a "full exit."
A partial exit is one in which a validator signals that they would like to withdraw their rewards for having staked. The network would define these rewards as anything above that initial 32 ETH deposit. This kind of exit differs from a full exit in that the validator only takes the rewards and then continues validating away.
Full exit-ers are a little more serious about their departure. They grab their rewards, and the initial stake, and then shut down the validator.
Right now, Nansen shows that there are more than 31,166 validators that have signaled for a "full exit," along with 1,118,291 Ethereum.
It seems like a lot, but one key detail here revolves around the recent action against Kraken to shutter its staking service in the United States. When examining the entities that have signaled that they will exit the network, the San Francisco-based crypto exchange makes up a whopping 50% of that demand.

Once withdrawn and returned to users, those users have a few options.
Naturally, some will sell; after potentially waiting as long as two years, even the most enthusiastic ETH heads will likely reward themselves for their steadfastness.
Others, though, may be exiting staking so that they can finally update their validator setup, which may very well be the case given the number of solo-stakers and hobbyists participating.
Then there's the question of what Lido Finance and Rocketpool and the myriad other liquid staking platforms will do.
Regardless of what happens, both platforms have signaled that upgrading credentials for stakers won't be an issue.
Lido announced its first credential update was a success on Thursday and RocketPool's Atlas upgrade makes credential rotation a cinch for users.
So far, Shanghai appears to have been yet another resounding win for Ethereum.
Decrypting DeFi is our DeFi newsletter, led by this essay. Subscribers to our emails get to read the essay before it goes on the site. Subscribe here.