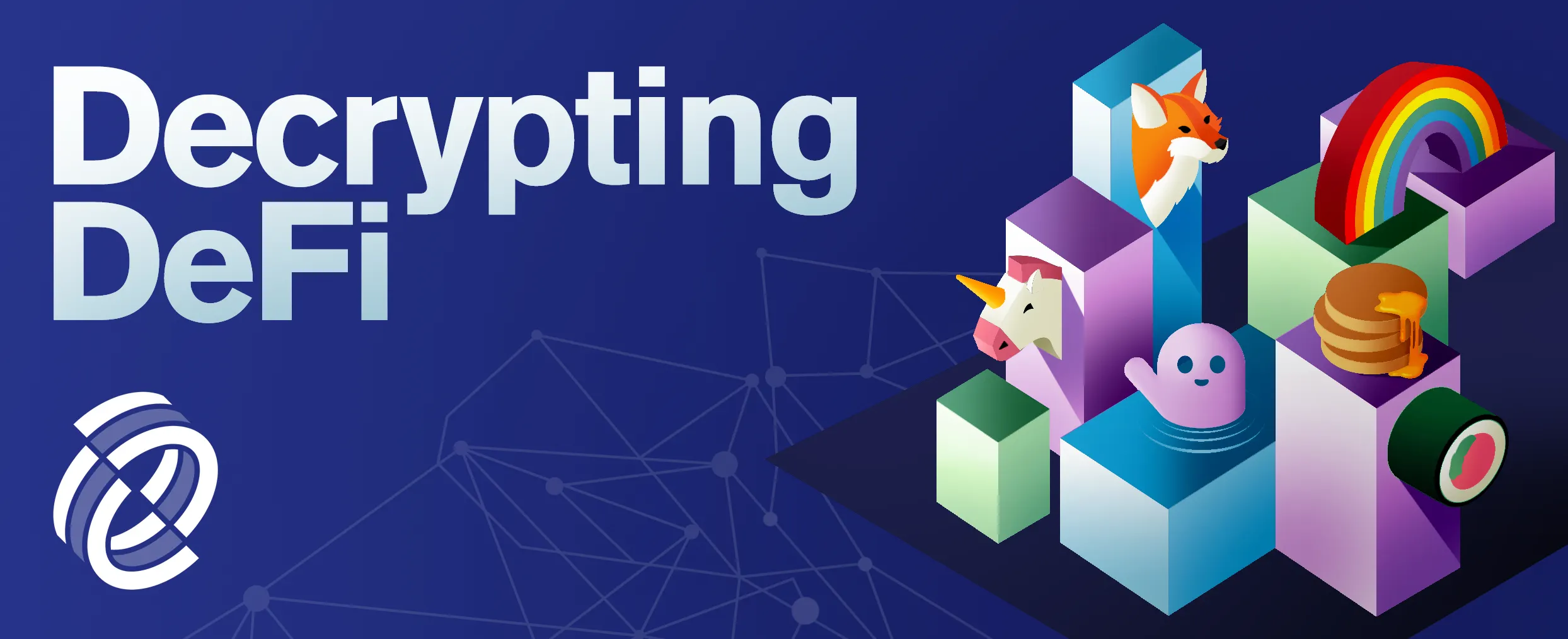 The integration of real-world assets, or RWAs, into the world of DeFi has been one of the hottest narratives so far in 2023. And emerging just in time to meet that red-hot trend head on is a crypto startup looking to soak up the interest.
This week, Switzerland-based Backed Finance launched a tokenized version of a BlackRock ETF (CSPX) that includes tons of big names like Apple, Microsoft, Amazon, Alphabet, and 496 other large American companies.
The token is called bCSPX, and runs on Ethereum as an ERC-20 token. The token is backed 1:1 by shares of those stocks, and the shares are held by a licensed custodian, according to Backed.
And insofar as it runs on Ethereum, that means it can hypothetically interact with a whole host of DeFi applications, leading to some pretty innovative ideas like, for example, minting MakerDAO's decentralized stablecoin DAI using a stock index as collateral.
And it's not just the S&P 500, either. Based on the project's marketing materials, the expectation is to onboard additional public securities under a regulatory framework that takes a page from Switzerland's Distributed Ledger Technology act.
In terms of who can get a hold of these tokens, it looks like there's three kinds of users. The first is professional investors and exchange platforms that may want to offer the token to clients; the second is KYC'd token owners who are also interested in redeeming the underlying asset (a key feature should the token depeg from the price of the underlying asset like Grayscale's GBTC product); and the third is everyone else on the market.
Well, almost everyone. You can't get the token in the United States—likely a decision by Backed Finance to avoid having to navigate the SEC's choppy regulatory waters right now.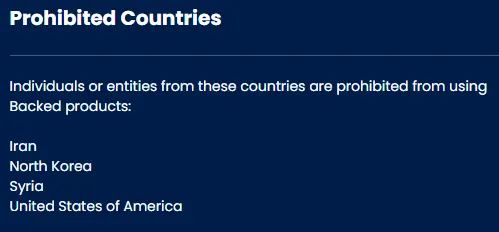 There's another hurdle to overcome, too.
When the product was initially launched, a Uniswap pool was seeded with enough liquidity for folks to get started trading bCSPX. But now, Uniswap's interface indicates that the Backed's new token is "unsupported" because it "may not work well with the smart contracts or we [Uniswap] are unable to allow trading for legal reasons." Tokens that fall under this list, and dont't have  "caution" or "warning" next to them, are "manually curated by Uniswap Labs."
Of course, this may not be the biggest issue. If you're an American citizen living in the United States, you likely won't need a product like this. You can just head over to Fidelity or another broker and scoop up your fill there.
Unfortunately, it means that American traders won't get to enjoy speedy swaps between, say, Apple stock and Circle's USDC. They may also get left behind should assets like bCSPX become deeply integrated in other DeFi apps.
Still, BlackRock CEO Larry Fink doesn't sound concerned about that. In December, the finance exec declared that "the next generation for markets, the next generation for securities, will be tokenization of securities."
Decrypting DeFi is our DeFi newsletter, led by this essay. Subscribers to our emails get to read the essay before it goes on the site. Subscribe here.