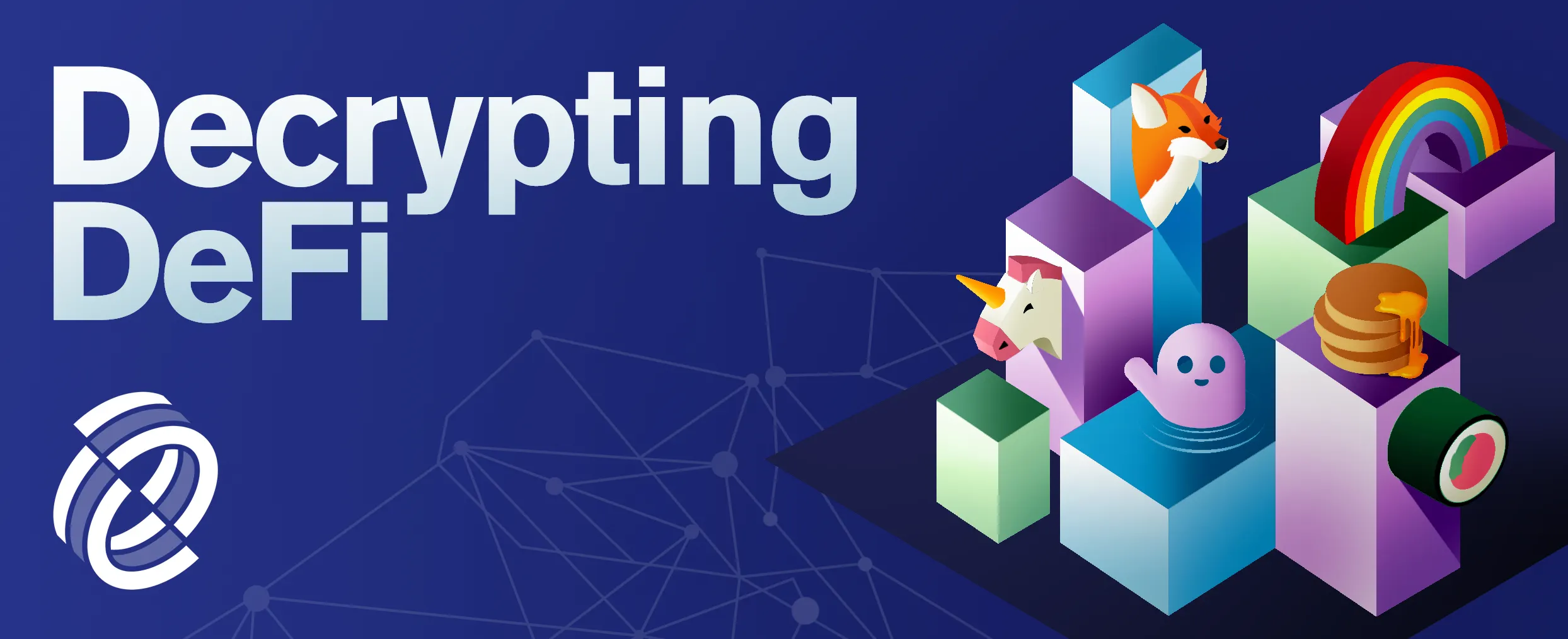 Last week Maple Finance, a credit-facility-as-a-service platform, announced that it had spun up a new $300 million lending facility for troubled Bitcoin miners.
This means all those crypto miners struggling to turn a profit in the current bear market now have a lending hand. For that service, though, it'll cost miners up to 20% to borrow funds to sustain their operations.
Sidney Powell, the firm's co-founder and CEO, told Decrypt at Messari Mainnet 2022 that miners are able to stomach this rate because funding options are limited and traditional banks have rarely been interested in doing business with crypto-native firms.
Powell calls this specific client profile the "middle market," and it's Maple's bread and butter. He defined it as such: "Any company that's now beyond venture capital raising, but they're still too small. They're not publicly listed. They're not multibillion dollar companies, yet, but they could operate in a niche sector like crypto," he said. "But because they're in crypto, banks really won't lend to that sector."
But what's interesting about Maple Finance is not that it's helping miners get liquidity, but how it does so.
Maple looks like a bank, walks like a bank, and behaves like a bank, but it is not a bank. Instead, Maple is a lending-specific web service with which companies can pool money and find borrowers. It's a technology platform rather than a financial institution.
That $300 million lending pool for miners was funded by another firm named Icebreaker Finance, for example.
In this scenario, Icebreaker is called a pool delegate, and their job is to 1) fund the pool with capital and 2) vet any potential borrowers (much like what a bank does). It's the pool delegate's job to assess the risk of lending to these borrowers, not Maple's.
"I often use the analogy of Shopify, where they gave tooling for e-commerce companies just to set up and run their businesses online," he said. "We're giving you the tooling to run a lending business online. That lending business is really the delegate. That's the role they fulfill."
Sam Bankman-Fried's trading house Alameda Research also uses Maple Finance to borrow cheaper capital for their operations. The pool's delegates include Coinshares, Abra, and AscendEX. And because the delegate performs hefty due diligence on the market makers, these loans are also undercollateralized, a rarity in the DeFi space.
On MakerDAO, for example, users must deposit $1.50 in Ethereum for every $1 borrowed. With Maple Finance, however, terms between borrowers and pool delegates are established based on the amount of collateral put up and the firm's level of credit.
It may all seem like esoteric crypto-things, but Powell and his time have found some serious traction. Prior to the Icebreaker pool, Maple had serviced $1.8 billion in loans.
Decrypting DeFi is our DeFi newsletter, led by this essay. Subscribers to our emails get to read the essay before it goes on the site. Subscribe here.