In brief
Dapper Labs and Ultimate Fighting Championship will launch the UFC Strike NFT collectibles platform on January 23.
Meanwhile, the NFL All Day platform is still set to launch publicly by the end of the current NFL season.
After finding success with NBA Top Shot and inking subsequent deals with the NFL and LaLiga, Dapper Labs announced today that it will launch an NFT platform for the popular mixed martial arts organization Ultimate Fighting Championship later this week.
UFC Strike will debut on Sunday, January 23, just after Saturday's UFC 270 pay-per-view live event. Like Top Shot, UFC Strike's digital collectibles will be minted on Dapper's own Flow blockchain and will revolve around video footage from previous events. However, unlike Top Shot, the UFC collectible moments will feature the original audio to match the video clip.
Additionally, all of the packs—which feature a random selection of moments—will be sold at the same price, rather than at varying tier levels (as with NBA Top Shot). The first pack will feature NFT moments from fighters such as Francis Ngannou, Amanda Nunes, Kamaru Usman, Rose Namajunas, Derrick Lewis, and Justin Gaethje.
Interestingly, Dapper's deal with the UFC predates the launch of NBA Top Shot. The tie-up was announced back in February 2020, when the NFT market was still small and niche—well before it expanded to some $23 billion worth of trading volume in 2021, per data from DappRadar.
Caty Tedman, Dapper Labs head of partnerships, told Decrypt that Dapper wanted to launch NBA Top Shot first and learn from the experience—which included major scaling challenges early last year—before rolling out the UFC collectibles product.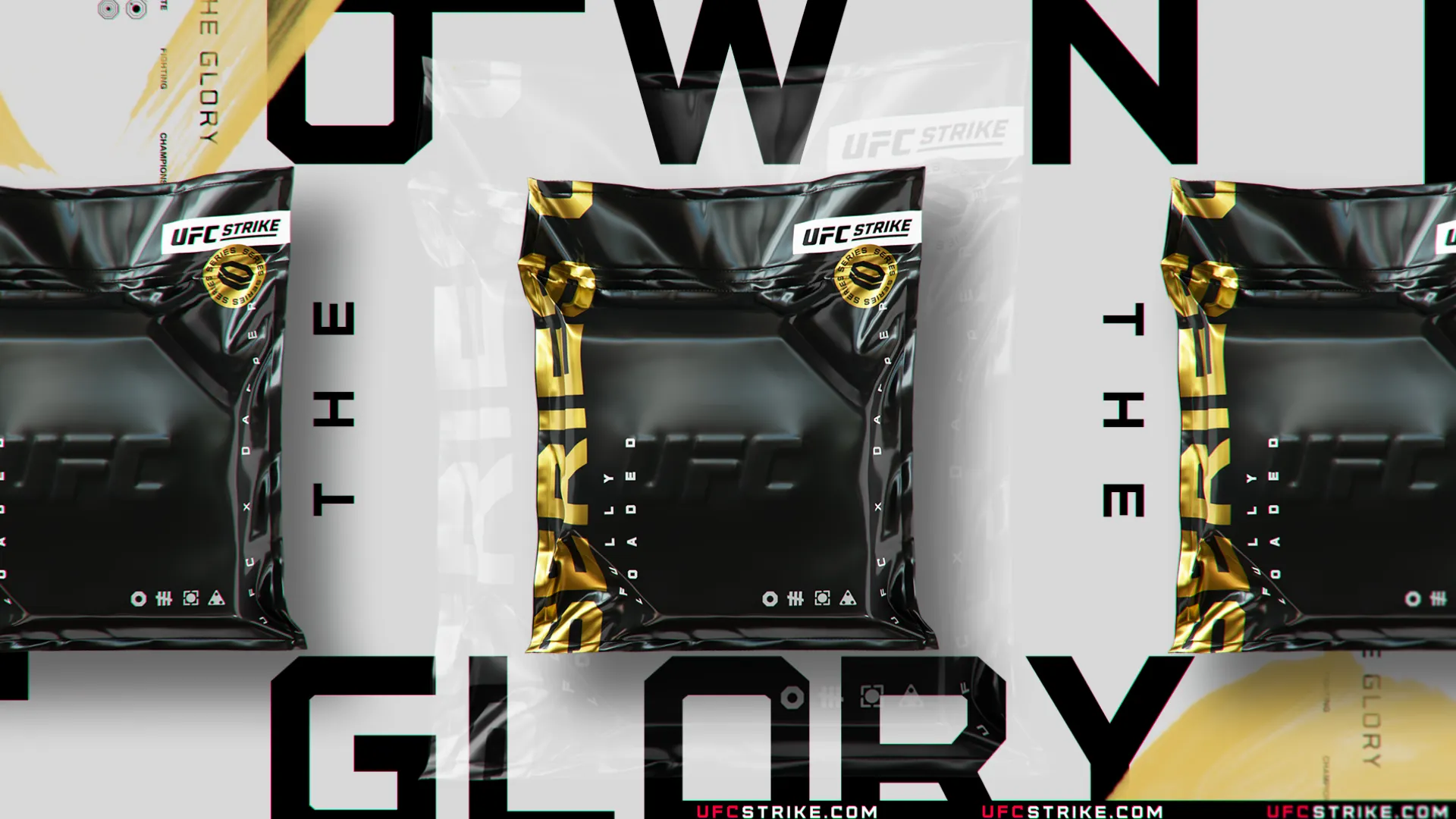 "We've gotten to the point where we feel ready to [launch]," she said. "We're really excited about giving UFC fans a once-in-a-lifetime experience, and the utility that comes along with this kind of product. As the industry is growing and as we're growing, we're finally ready to launch this."
Tedman said that the UFC Strike platform will get a big push as part of this weekend's pay-per-view event, with participation from UFC President Dana White and fighters at the event.
Given that the UFC's own schedule largely relies around pay-per-view fights that take place every few weeks or so, UFC Strike will time its drops around those headline events. The platform will initially focus on fights from the last year, but will eventually highlight top moments from older UFC fights as well. The promotion's first fight dates back to 1993.
Despite the nearly two-year span between the original announcement and this week's rollout, Tedman said that the UFC—which also has a crypto fan token via the Socios.com platform—has been eager to make a big splash in the NFT space.
"Every organization has a different personality to them, and the UFC's outlook is really to test with us and try new things with us," she said. "It's great to have a partner who, when you're talking about how to launch a product, it's not like: 'Well, let's do it small and see how it goes.' It's like: 'Let's do it as big as possible. Let's do it UFC-sized.'"
UFC Strike will launch directly to the public and will not have a closed beta period, unlike Top Shot and the upcoming NFL All Day platform. Tedman said that Dapper is considering live activations at future UFC events, as it has done with the NBA, and that it is also looking into additional utility for UFC NFTs—such as potential community or gaming aspects.
Top Shot in 2022
Today's UFC news comes following yesterday's launch of NBA Top Shot's first major advertising campaign, which features Kevin Durant, the Brooklyn Nets star and two-time NBA champion.
Durant and his Boardroom media organization signed a partnership with Dapper Labs in October to give him "a starring role across NBA Top Shot," the company said at the time. Durant, who was an early investor in Coinbase and has also invested in other crypto startups, knows the Top Shot product well, according to Tedman.
"He's an elite athlete. He's an elite human. He's a tech investor," she said. "He's been with us for a long time. He's been interested in the crypto community for a long time, so he just checks every box there. He also has swagger, right? There's nothing about him that would not be awesome to do this kind of campaign."
For 2022, the NBA Top Shot team is "extremely focused on growing participation in the product and growing accessibility," said Tedman. Following the early 2021 surge in demand and Dapper's time spent working on platform stability and customer support, the company believes that Top Shot still has significant growth potential ahead.
"We're still in such early days of this industry," she said. "There's no such thing as 'tried and true.' We're going to try a lot of stuff, but we're going to try a lot of stuff to ensure that current collectors maintain value—so they don't feel like we're creating an experience where they don't have value in it anymore."
And NFL All Day, which Dapper said would launch by the end of the current NFL season, is still on track to do so—Super Bowl LVI takes place on February 13, for reference. The NFT platform is currently in closed beta testing, and given the relative recency of Dapper's deal with the NFL, Tedman said that they're focusing on polish before the public launch.
"In the same vein that every organization has a different personality and every partnership has a different cadence to it," she said, "we're much newer to the NFL. And so we're taking our time with that one."