In the last decade, the way we consume media has fundamentally changed. Physical ownership has given way to digital streaming services that provide 24/7 access to libraries of music, movies and literature.
To date, art has largely resisted these changes—paintings, sculptures and photography have, for the most part, been physical objects showcased in galleries. But the combination of the COVID-19 pandemic and the advent of non-fungible tokens (NFTs) looks set to change that—and place art at the forefront of a revolution in consumption.
"The pandemic has literally dragged 'art' into the Internet, which in turn has created the conditions for the art world to become one of the leaders of the sharing economy," Ulvi Kasimov, founder of .ART domain registry and member of Observer's 2020 Arts Power 50 list, told Decrypt. "Previously held desires for possession of a physical cultural object have faded in favor of digital works, NFTs, and shared access."
"There is a desire to develop digital experiences that actually feel less transient, hence the blockchain as 'permanence' and the notion of provenance in the digital space," Shane Lavalette and Ashlyn Davis Burns, co-founders of gallery, agency and creative studio Assembly, told Decrypt. "Surely, we will see more digitally native art find a home at NFTs, as well as artists working to develop more projects that respond to NFTs and blockchain as a medium in and of itself—in fact, this is already happening."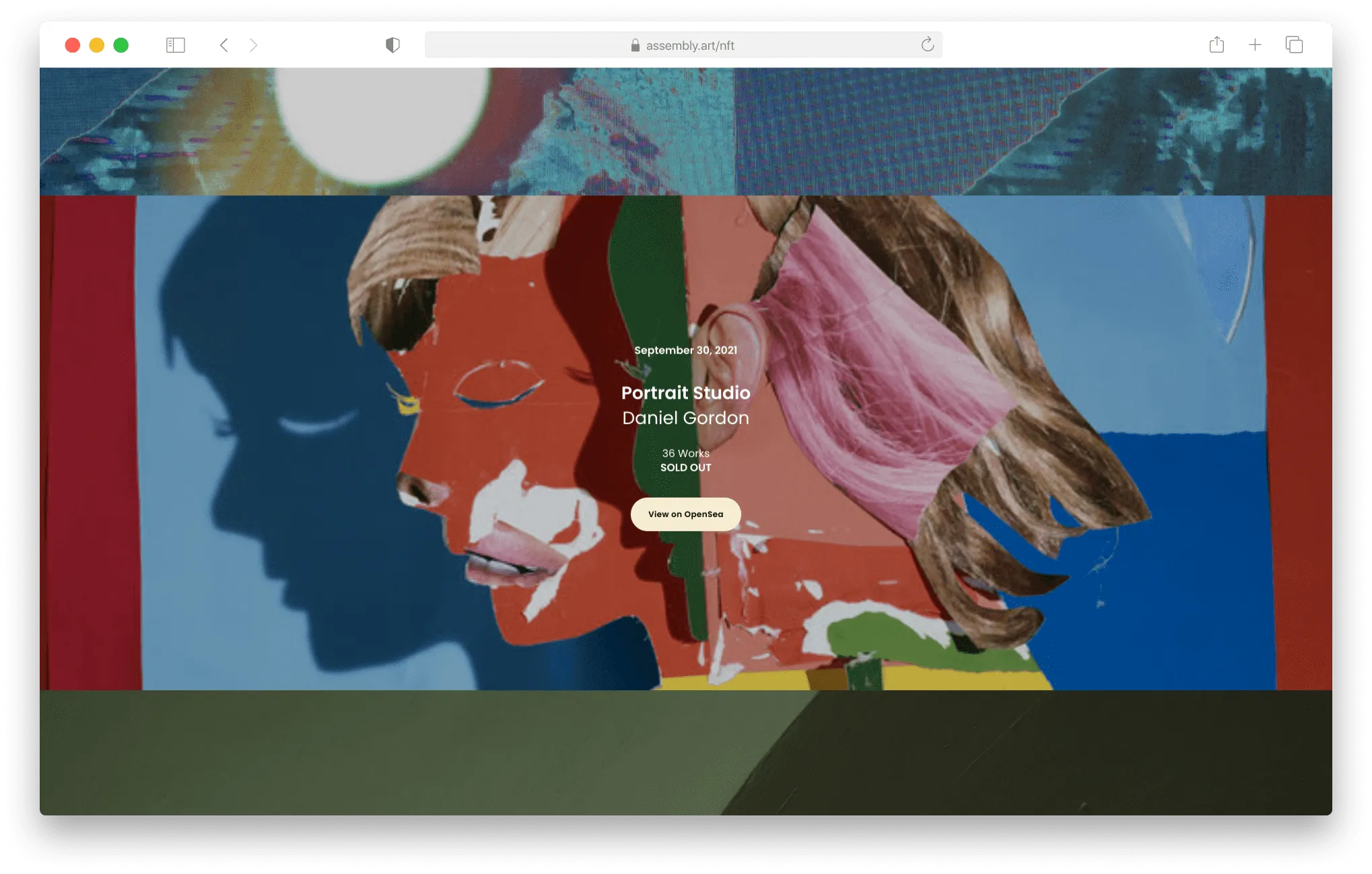 There's a generational shift at work, Kasimov argued, with younger art enthusiasts placing more importance on "impressions and experiences" than on material objects.
Where the transition from a culture of ownership to a culture of streaming has already taken place in visual arts like film and television, it's only just starting to make its impact felt in the art world, with the advent of NFTs—cryptographically unique tokens that can be linked to digital content such as artwork and music. That means that, for the first time, it's possible to prove ownership of a digital artwork, and for digital art to have provable scarcity.
From analog to Web 3
"We're moving from an analog to a Web 3 world, where communication will fundamentally change, provenance will fundamentally change, aesthetics will fundamentally change," Joe Kennedy, co-founder and director of contemporary art gallery Unit London, told Decrypt. "As this generational shift happens, many societal values will change."
Unit London is one of a number of galleries that have hosted exhibitions of NFTs in recent months, as the world of fine art has been turned on its head by the emergence of non-fungible tokens. Earlier this year, digital artist Beeple made headlines when he sold an NFT of his work for $69 million, becoming the third-most-valuable living artist overnight. Since then, mainstays of the traditional art world like auction houses Sotheby's and Christie's have fallen over themselves to embrace NFTs.
Another gallery that's moving into the NFT space is House of Fine Art, London. Their head of digital, Jake Elias, told Decrypt that, "The only way art NFTs are going to carry on growing and people are going to carry on buying, and collectors from the traditional space are going to move in, is if the top galleries are involved."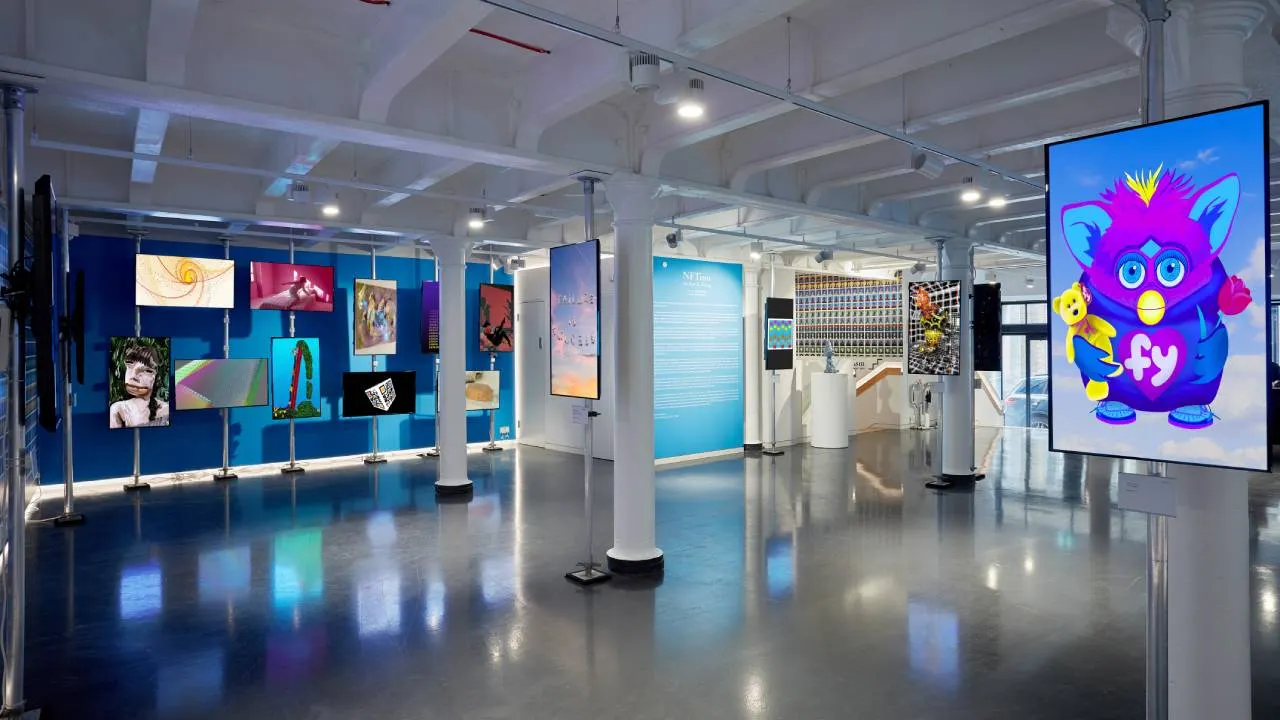 However, galleries will have to take account of how NFTs are changing the art world. The NFT space embraces decentralization, and a democratic ethos, said Lavalette and Davis Burns. "In this there is naturally a rejection of institutions and gatekeepers," they explained. "This is a healthy rejection, which creates new opportunities for creatives to build value around their work in other ways—namely, through community. Artists are finding success in growing audiences for their work without the need for galleries, museums, etc., and at the same time forging deeper direct connections with collectors."
Galleries—along with museums, auction houses, individual artists and tech partners to the arts—will still have their part to play in "expanding the sharing culture in the art world," said Kasimov. Museums, he added, are "in an unique position to contribute to this shift," thanks to the "expertise of the curators and staff members and stored, the network of their connections, and the concentration of attention around them."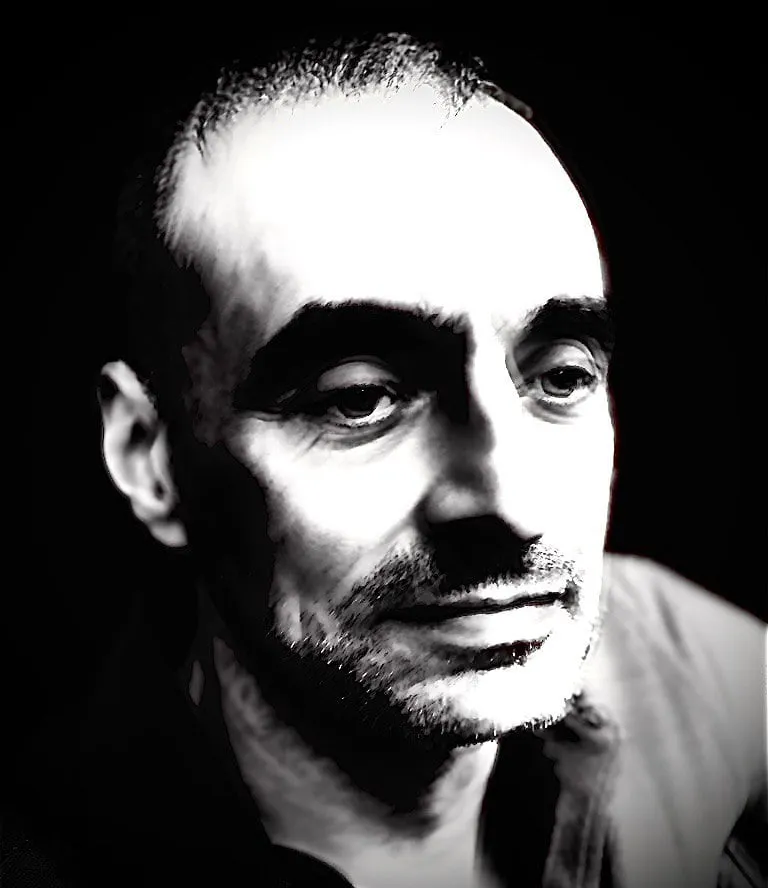 "There is a lot of noise in the NFT space," said Lavalette and Davis Burns. "Navigating that as a collector can be challenging, so we feel strongly that there is real value in curatorial voices bringing deeper context and thought to how artists' works are introduced and consumed."
But museums also suffer from institutional inertia, Kasimov noted. "Museums have a lot to lose, even when embracing minor change; the same applies to any substantial or long-lived organization, such as galleries and auction houses. The "captivity" of established practices, connections, and brand produce a resistance to change."
Digital pioneers
That's where digital pioneers such as .ART are making their presence felt. With less to lose, the potential for gain is that much greater, said Kasimov. "Change often comes from the bottom up, with the artists themselves and the creative class in general: building the infrastructure of digital consumption," he explained, pointing to the daily records in sales of NFT works being set by individual artists.
.ART is poised to be the bridge between the traditional world of galleries, museums, auction houses and individual artists looking to join the cultural shift set in motion by NFTs. It provides them with a one-stop shop for low-cost domain name registry and free website building, as well as simple, direct connections to blockchain platforms such as the Ethereum Naming Service and NFT minting services—both key in the new sharing culture.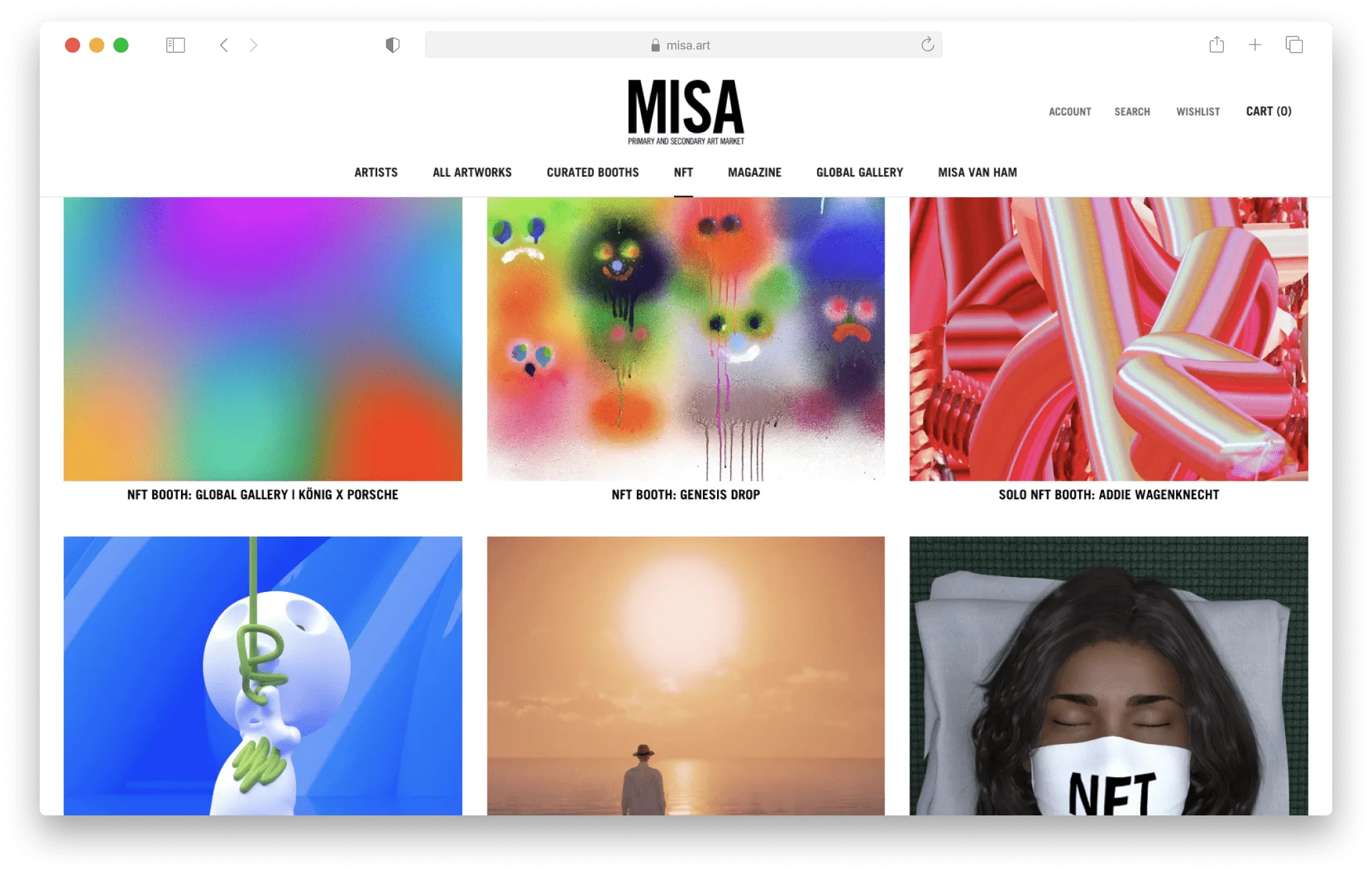 "By lowering the barriers, .ART enables the global art community to engage in the digital and shared consumption movement," Kasimov explained. That movement could herald a new way of thinking about consumption—a culture change that we need to adopt in the face of climate change. "Humanity produces to meet consumption demand," said Kasimov, describing pledges by governments to reduce production as a false choice. "It is impossible to talk about changes in production without corresponding changes in consumption; i.e., changes in the way we live. This is difficult because the basis of modern consumption is our materialistic culture; we live in a 'culture of consumption'."
It will, he noted, "be interesting to see whether—or when—the shared culture of the art community spills over into other consumption models and has a real effect on the world's approach to environmental issues."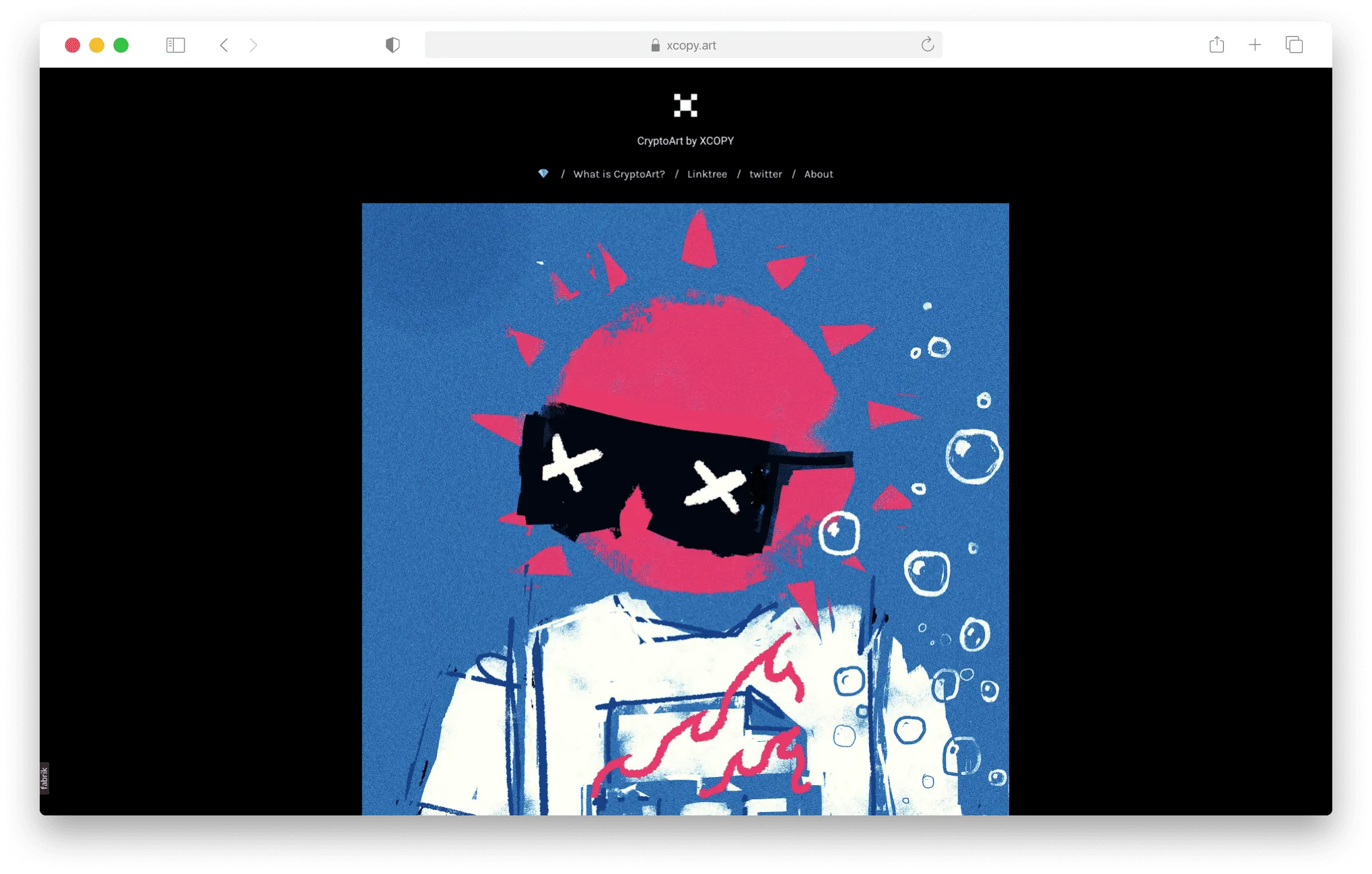 That sharing culture is only set to grow and evolve as NFTs take off in the art world and make their presence felt. "There's a lot of excitement in the space, I think it's going to become more and more a mainstream part of culture," said Kennedy. "I genuinely believe that the stars of the art world in the next ten years are going to be artists that are using smart contract mechanics to inform their practice, and make either generative work or really considered digital work—which will have an overriding cultural impact. Because it's speaking directly to this change that we're seeing right now."
.ART is a next-generation domain registration service that enables artists to quickly and easily create a website address and couple it with a crypto wallet identifier, build a website and generate digital twins and NFTs with digital certificates of authenticity that store provenance on blockchain.