In brief
Ripple is launching a new service in 2022 called Liquidity Hub
It will let Ripple clients buy Bitcoin, Ethereum and three other tokens
The service could provide a key new revenue stream apart from selling XRP
Ripple is branching out. The San Francisco-based company, whose business strategy has been based around the cryptocurrency XRP since its inception, announced on Tuesday that it will offer its clients a handful of other tokens too.
The new service, named Ripple Liquidity Hub, will launch next year and allow clients to buy and sell Bitcoin, Ethereum, XRP, Litecoin, Bitcoin Cash and Ethereum Classic.
The so-called hub will plug into Ripple's existing "On Demand Liquidity" platform, which lets banks, market makers, and other financial institutions carry out cross-border payments using XRP if they choose. Ripple says the cash-to-crypto vending machine service CoinMe will be among the initial users of the new service.
In an interview with Decrypt, Ripple executive Asheesh Birla said the new offering came about in response to clients asking whether the company could provide them and their customers with access to other cryptocurrencies.
Ripple goes DeFi
Ripple also announced that it plans to offer crypto staking and investment services, as well as other products associated with the fast-growing world of decentralized finance, or DeFi for short.
"After [clients] buy and hold Ethereum, it's only logical they will want the next generations of services," said Birla, adding that future offerings could also include NFTs.
Ripple plans to let its clients buy and sell Bitcoin and other offerings by letting them scan a variety of exchanges, OTC (over-the-counter) desks, and other crypto sellers—a process that Birla likened to price comparison sites like Kayak or Google Flights.
Ripple's plan could prove a shrewd one at a time when institutions and big investors of all sorts are piling into crypto. The company has developed relationships with banks and market makers around the world, each of which has a customer network of their own—positioning Ripple to get a cut of numerous large transactions.
At the outset, Ripple will partner with a variety of third-party custodians to store crypto for its clients. But Birla says that, in time, the company may build a custody service of its own, which could deliver another new revenue stream.
Currently, Ripple makes nearly all of its income from selling XRP.
All of this comes at a time of uncertainty around Ripple's core XRP business, which has earned the company billions in revenue but has been a source of ongoing controversy that includes a high-profile lawsuit with the SEC.
Ripple's co-founders minted 100 billion XRP tokens in 2012 and bequeathed the majority of them to the company, which later placed them into escrow to be sold at fixed intervals. Ripple made various attempts to show that XRP had utility beyond speculation before settling on a strategy that involved pitching the token as a "bridge currency" to facilitate cross-border money transfers.
That strategy led Ripple to establish high-profile partnerships with the likes of Western Union and MoneyGram, only to see those companies later turn away from XRP. In recent months, however, the company appears to have made new headway in overseas markets, signing deals in places like Saudi Arabia and Japan.
On Tuesday, Ripple stated that the third quarter of this year was its best to date and that it's On Demand Liquidity product is now being used in more than 20 markets.
The price of XRP, meanwhile, has failed to match the spectacular gains of Ethereum and Solana but is nonetheless up by more than 400% in the last year—slightly higher than Bitcoin.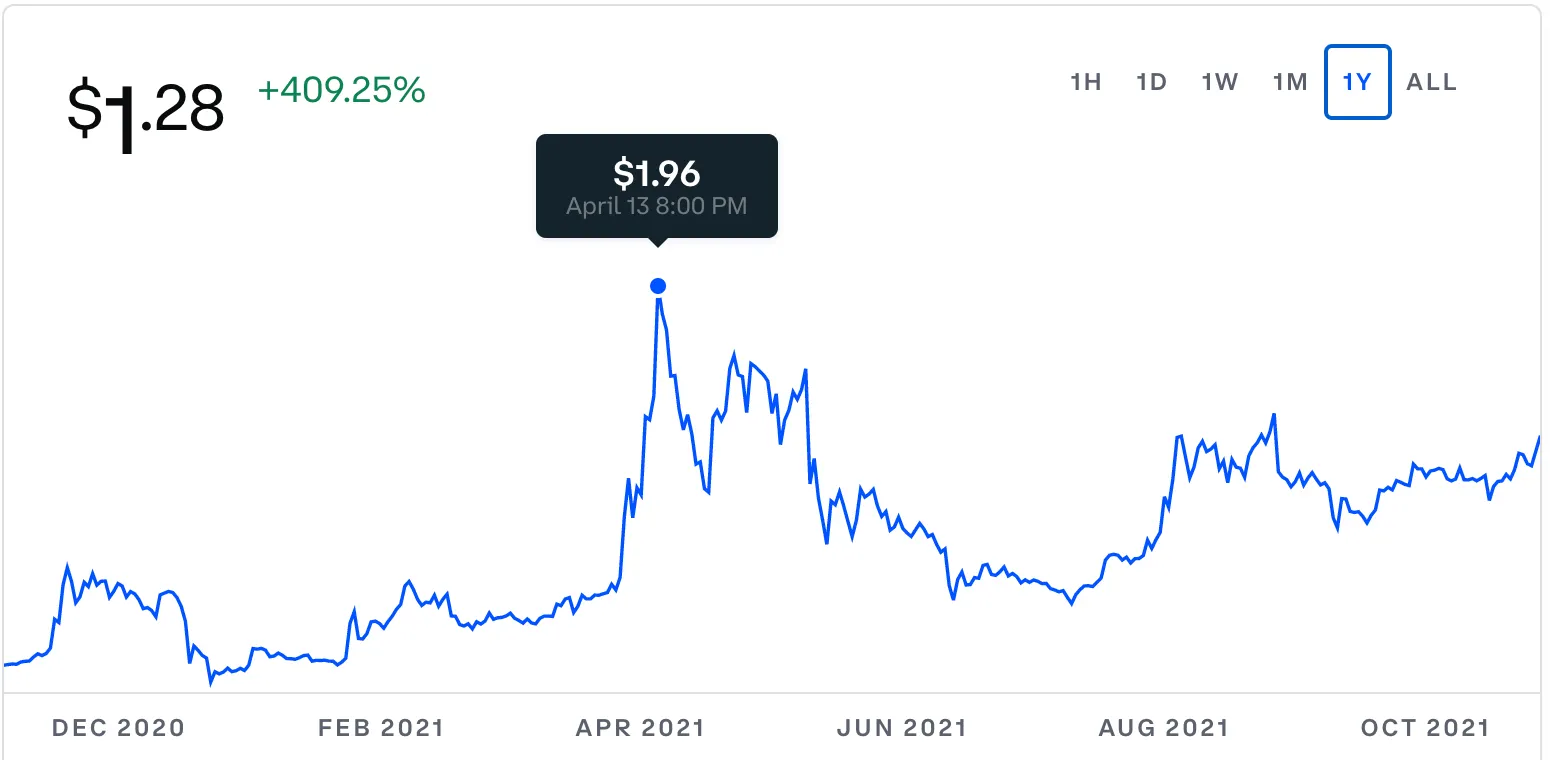 As of Tuesday, XRP was trading around $1.28 per token, and its market share was seventh among all cryptocurrencies at over $60 billion.